Selfie sticks have been banned at the National Gallery over fears that visitors could damage priceless works of art, as well as ruining the "overall visitor experience".
Attractions around the world have already banned the poles, which are attached to smartphones and cameras so people can take photos of themselves from beyond an arm's reach.
There have long been safety concerns about the gadgets, which surged in popularity last year, as the metal poles can hit passers-by, cause damage and distract users.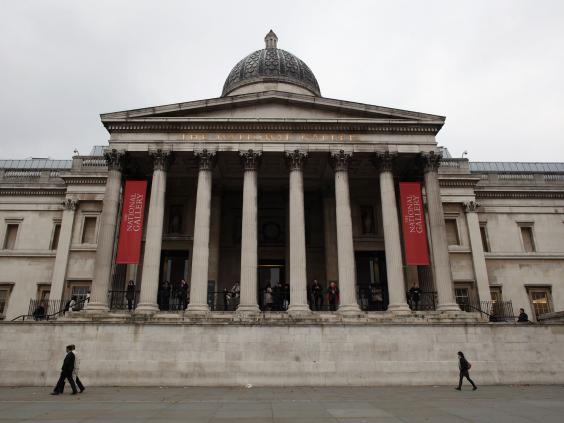 The National Gallery, in London's Trafalgar Square, is one of the UK's most high-profile attractions to specifically ban selfie sticks and others could soon follow suit.
"Photography is allowed for personal, non-commercial purposes in the National Gallery - however there are a few exceptions in order to protect paintings, copyright of loans, individual privacy and the overall visitor experience," a spokesperson said.
"Our gallery assistants and visitor-facing staff are fully briefed and instructed to ensure we are striking the correct balance between visitor experience and the security and safety of works on display.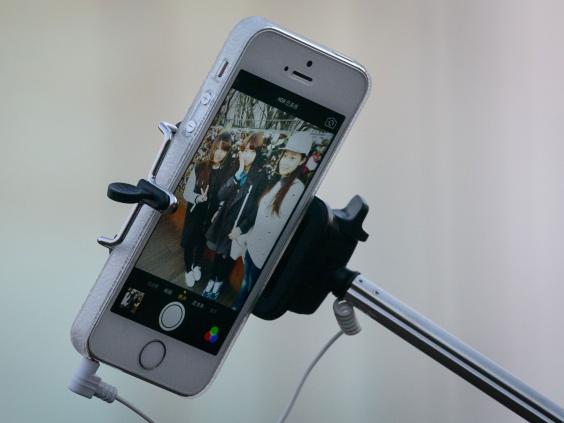 "Therefore they will use their discretion on a case-by-case basis in preventing photography which puts the safety of the collection at risk or obstructs other visitors."
The use of flash and tripods was already forbidden and selfie sticks have now been incorporated into the latter category.
A visitor to the gallery, who did not wish to be named, said art lovers would be "thrilled" by the ban.
"It's becoming impossible to see pictures," she said. "First there's people with cameras then there's cameras with sticks. They should have been banned some time ago."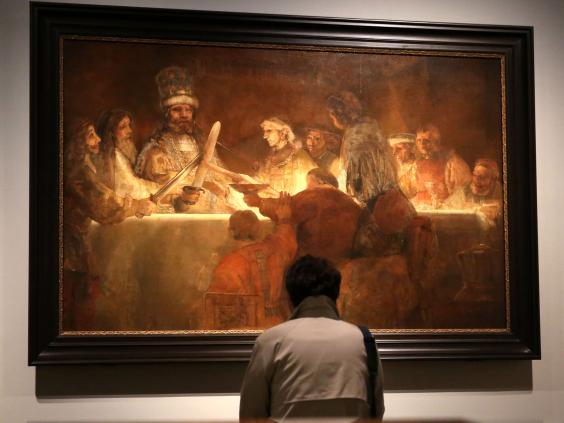 Brian Sewell, the famed art critic, called the gadgets "absurd" and welcomed the move.
"Anyone who actually wants to go and see a painting can't because people are too busy taking photos," he told The Times.
The British Museum, which is regularly home to a crowd of selfie stick-brandishing tourists, confirmed it is looking at a ban.
"The museum is currently reviewing its policy on the use of selfie sticks and other apparatus within the museum grounds," a spokesperson said.
"The safety of objects and visitors is paramount to the British Museum and staff will politely inform visitors if the use of any equipment is endangering objects or other people on site."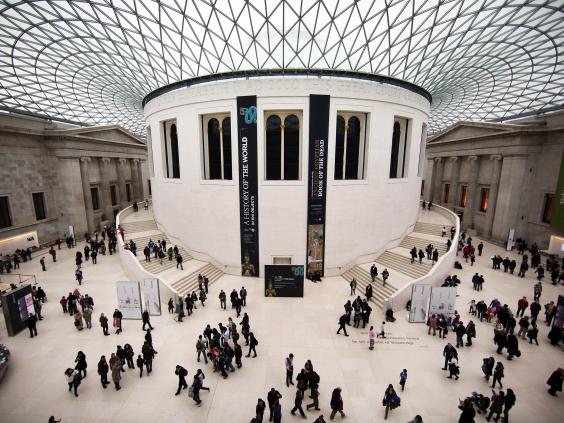 The gadgets are currently permitted at the National Portrait Gallery, although a representative said that "anything that may prove disruptive is reviewed on an ongoing basis".
Bill Doig, 76, said during his visit to the National Portrait Gallery that people "don't look at any of the objects" on display because they take so many pictures.
"If you go into an exhibition, surely the purpose is to see what is on show and not to take umpteen photographs of yourself?" he added.
Selfie stick lovers will be reassured to know that the Natural History Museum has no plans to ban them and sees "no need to alter" its stance.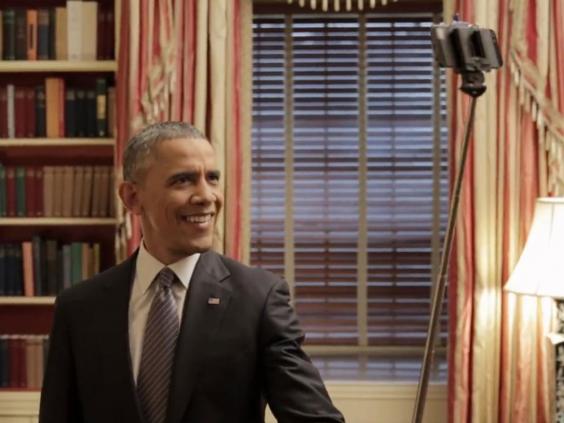 Boris Johnson, Beyonce and Barack Obama - who used one during a video promotion at the White House - are among those seen with the devices.
Their global rise has seen a crackdown in some of the most iconic landmarks around the world.
France
Officials at Palace of Versailles, outside Paris, have banned selfie sticks to protect the building and its artefacts.
The Centre Georges Pompidou contemporary art museum is studying what, if anything, needs to be done about the phenomenon, Le Monde reported.
Musee d'Orsay, which houses an Impressionist art collection, bans not just selfie sticks but any photography whatsoever.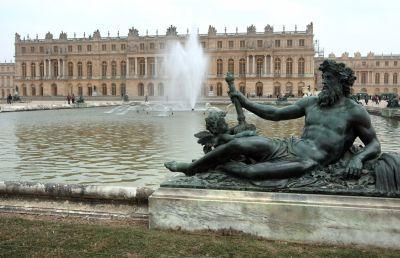 Italy
Rome's Colosseum banned selfie sticks last month as a security measure, both for the objects on exhibit inside and for the 16,000 daily visitors to the 2,000-year-old monument.
"The twirling around of hundreds of sticks can become unwittingly dangerous," Colosseum spokesman Christiano Brughitta said.
Two American tourists were arrested last week after carving their names into the Colosseum's wall before taking a photo with a selfie stick, naturally.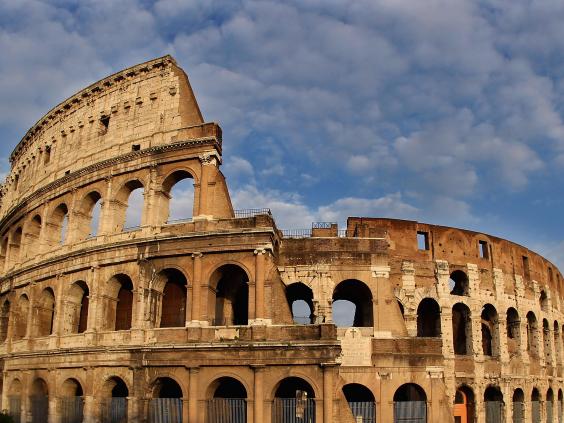 US
The Smithsonian museums in Washington banned selfie sticks last week. Cameras and pictures are still allowed, but selfie sticks, tripods and monopods are not.
Curators say this is a preventative measure to protect visitors and museum objects.
Other American museums that ban selfie sticks include the Art Institute of Chicago, the Detroit Institute of Arts and New York's Museum of Modern Art and the Metropolitan Museum of Art.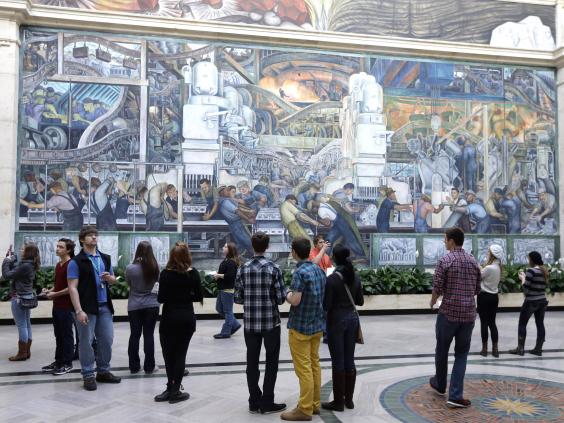 Austria
The Albertina, one of Vienna's top art museums, prohibits selfie sticks. Museum spokesperson Sarah Wulbrandt says visitors must check-in the gadgets before entering.
Brazil
Football stadiums in the South American country have banned selfie sticks because of their potential use as weapons in fights between rival fans, police say. Selfie sticks were also banned from Brazil's recent carnival parades in Rio de Janeiro.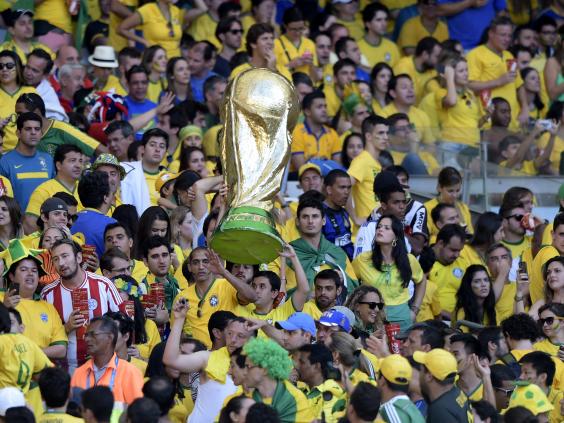 Additional reporting by PA and AP
Reuse content