Make-up – according to some men - is the ultimate tool of deception when it comes to women in changing their appearance.
Last month, an Algerian man even reportedly sued his wife as he felt 'cheated' after seeing his wife without make-up for the first time.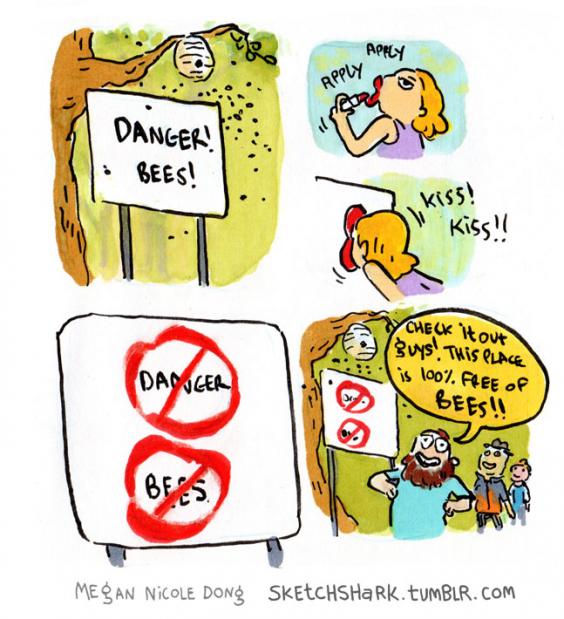 Now, a Los Angeles based artist is taking a stand against this idea, in a series of cartoons that play on the idea that men are cruelly deceived by the use of make-up.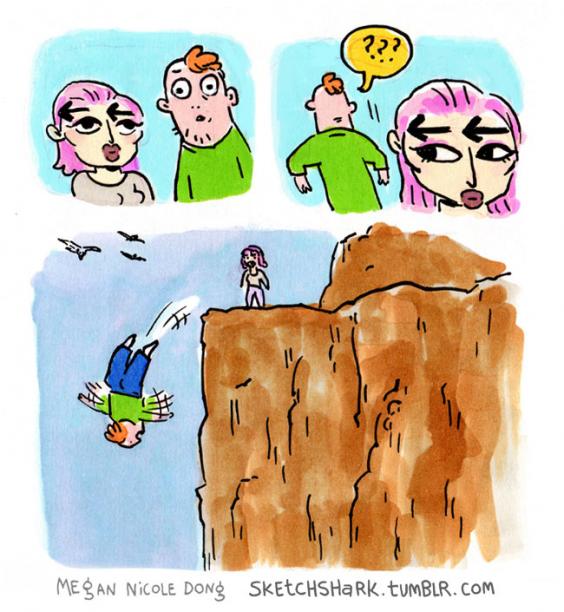 Megan Nicole Dong, an artist who works for Dreamworks Animation, has drawn up the cartoons in a collection called 'Fooled Again', which see one character kissing the bum of a pig, after being fooled by a made-up face.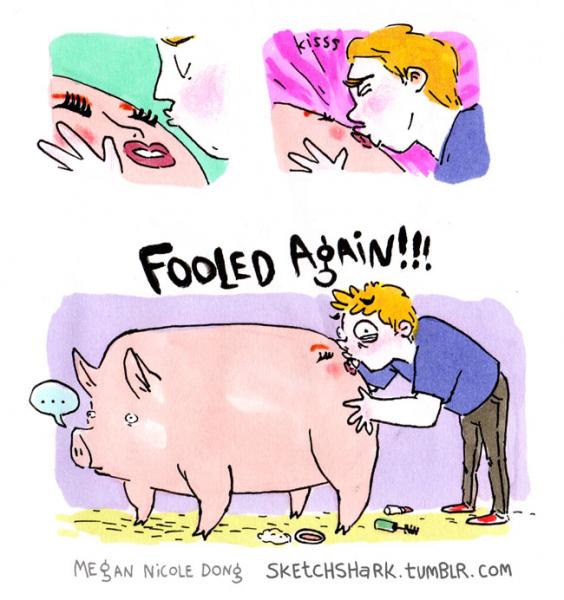 The cartoons leapt to popularity on her sketchshark Tumblr blog, where they were reblogged over 100,000 times.
Here are some more of Dong's cartoons: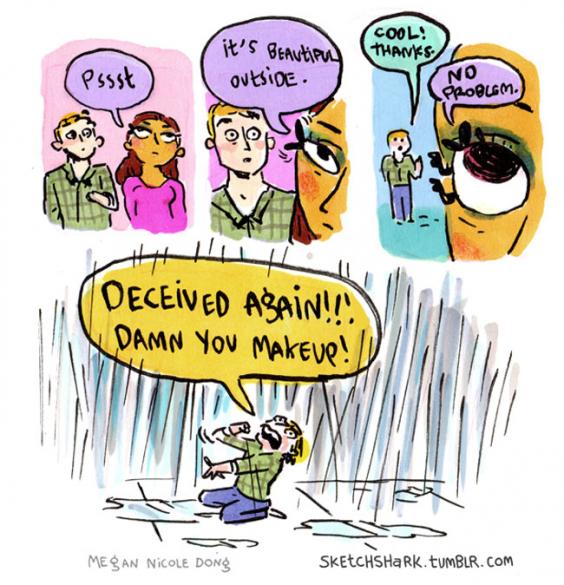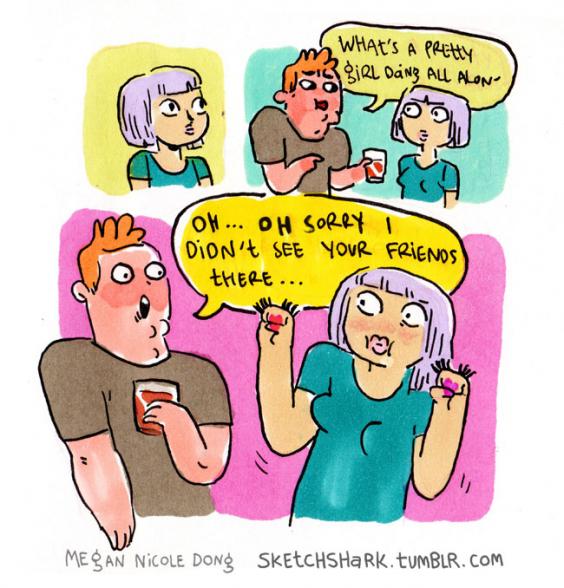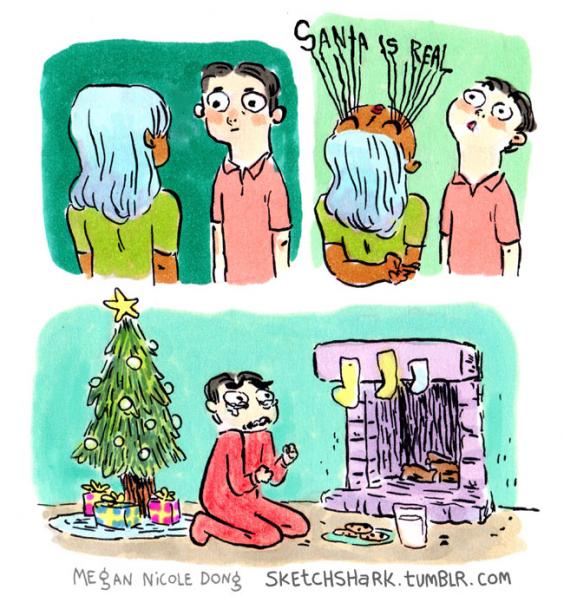 Reuse content