As a poor, plain parson's daughter, struggling to make a living as a teacher and governess, Charlotte Brontë didn't think of herself as a potential revolutionary, but as soon as she started to express herself, revolutionary views came out. She wrote Jane Eyre in secret and published it under a pseudonym, so had little idea of what a sensation it was causing among its first readers, who were bowled over by the novel's freshness, passion and brilliant storytelling.
But most of all, it was the novel's heroine who made people sit up and take notice, with her fiery spirit and refusal to compromise. "Unjust! Unjust!" the 10-year old Jane declares when she faces up to her cold-hearted relations and turns on them "like any other rebel slave". Alarm bells rang in the ears of the critics, even while they gobbled up the gothic thrills of the story and rushed towards Jane's happy ending with Rochester. What was all this about equality, about insubordination, this denunciation of clerics as hypocrites and authority figures as questionable? One outraged reviewer claimed that the novel embodied exactly the same spirit as was stalking Europe in the form of revolution, while another accused the author of a perilous "moral Jacobinism".
Culture news in pictures
Culture news in pictures
1/30 30 September 2016

An employee hangs works of art with "Grand Teatro" by Marino Marini (R) and bronze sculpture "Sfera N.3" by Arnaldo Pomodoro seen ahead of a Contemporary Art auction on 7 October, at Sotheby's in London

REUTERS

2/30 29 September 2016

Street art by Portuguese artist Odeith is seen in Dresden, during an exhibition "Magic City - art of the streets"

AFP/Getty Images

3/30 28 September 2016

Dancers attend a photocall for the new "THE ONE Grand Show" at Friedrichstadt-Palast in Berlin, Germany

REUTERS

4/30 28 September 2016

With an array of thrift store china, humorous souvenirs and handmade tile adorning its walls and floors, the Mosaic Tile House in Venice stands as a monument to two decades of artistic collaboration between Cheri Pann and husband Gonzalo Duran

REUTERS

5/30 27 September 2016

A gallery assistant poses amongst work by Anthea Hamilton from her nominated show "Lichen! Libido!(London!) Chastity!" at a preview of the Turner Prize in London

REUTERS

6/30 27 September 2016

A technician wearing virtual reality glasses checks his installation in three British public telephone booths, set up outside the Mauritshuis museum in The Hague, Netherlands. The installation allows visitors a 3-D look into the museum which has twenty-two paintings belonging to the British Royal Collection, on loan for an exhibit from 29 September 2016 till 8 January 2017

AP

7/30 26 September 2016

An Indian artist dressed as Hindu god Shiva performs on a chariot as he participates in a religious procession 'Ravan ki Barat' held to mark the forthcoming Dussehra festival in Allahabad

AFP/Getty Images

8/30 26 September 2016

Jean-Michel Basquiat's 'Air Power', 1984, is displayed at the Bowie/Collector media preview at Sotheby's in New York

AFP/Getty

9/30 25 September 2016

A woman looks at an untitled painting by Albert Oehlen during the opening of an exhibition of works by German artists Georg Baselitz and Albert Oehlen in Reutlingen, Germany. The exhibition runs at the Kunstverein (art society) Reutlingen until 15 January 2017

EPA

10/30 24 September 2016

Fan BingBing (C) attends the closing ceremony of the 64th San Sebastian Film Festival at Kursaal in San Sebastian, Spain

Getty Images

11/30 23 September 2016

A view of the artwork 'You Are Metamorphosing' (1964) as part of the exhibition 'Retrospektive' of Japanese artist Tetsumi Kudo at Fridericianum in Kassel, Germany. The exhibition runs from 25 September 2016 to 1 January 2017

EPA

12/30 22 September 2016

Jo Applin from the Courtauld Institute of Art looks at Green Tilework in Live Flesh by Adriana Vareja, which features in a new exhibition, Flesh, at York Art Gallery. The new exhibition features works by Degas, Chardin, Francis Bacon and Sarah Lucas, showing how flesh has been portrayed by artists over the last 600 years

PA

13/30 21 September 2016

Performers Sean Atkins and Sally Miller standing in for the characters played by Asa Butterfield and Ella Purnell during a photocall for Tim Burton's "Miss Peregrines Home For Peculiar Children" at Potters Field Park in London

Getty Images

14/30 20 September 2016

A detail from the blanket 'Alpine Cattle Drive' from 1926 by artist Ernst Ludwig Kirchner is displayed at the 'Hamburger Bahnhof - Museum for Contemporary Arts' in Berlin. The exhibition named 'Ernst Ludwig Kirchner - Hieroglyphen' showing the complete collection of Berlin's Nationalgallerie works of the German artist Ernst Ludwig Kirchner and will run from 23 September 2016 until 26 February 2017

AP

15/30 20 September 2016

A man looks at portrait photos by US photographer Bruce Gilden in the exhibition 'Masters of Photography' at the photokina in Cologne, Germany. The trade fair on photography, photokina, schowcases some 1,000 exhibitors from 40 countries and runs from 20 to 25 September. The event also features various photo exhibitions

EPA

16/30 20 September 2016

A woman looks at 'Blue Poles', 1952 by Jackson Pollock during a photocall at the Royal Academy of Arts, London

PA

17/30 19 September 2016

Art installation The Refusal of Time, a collaboration with Philip Miller, Catherine Meyburgh and Peter Galison, which features as part of the William Kentridge exhibition Thick Time, showing from 21 September to 15 January at the Whitechapel Gallery in London

PA

18/30 18 September 2016

Artists creating one off designs at the Mm6 Maison Margiela presentation during London Fashion Week Spring/Summer collections 2017 in London

Getty Images

19/30 18 September 2016

Bethenny Frankel attends the special screening of Disney's "Beauty and the Beast" to celebrate the 25th Anniversary Edition release on Blu-Ray and DVD in New York City

Getty Images for Walt Disney Stu

20/30 17 September 2016

Visitors attend the 2016 Oktoberfest beer festival at Theresienwiese in Munich, Germany

Getty Images

21/30 16 September 2016

Visitors looks at British artist Damien Hirst work of art 'The Incomplete Truth', during the 13th Yalta Annual Meeting entitled 'The World, Europe and Ukraine: storms of changes', organised by the Yalta European Strategy (YES) in partnership with the Victor Pinchuk Foundation at the Mystetsky Arsenal Art Center in Kiev

AP

22/30 16 September 2016

Tracey Emin's "My Bed" is exhibited at the Tate Liverpool as part of the exhibition Tracey Emin And William Blake In Focus, which highlights surprising links between the two artists

Getty Images

23/30 15 September 2016

Musician Dave Grohl (L) joins musician Tom Morello of Prophets of Rage onstage at the Forum in Inglewood, California

Getty Images

24/30 14 September 2016

Model feebee poses as part of art installation "Narcissism : Dazzle room" made by artist Shigeki Matsuyama at rooms33 fashion and design exhibition in Tokyo. Matsuyama's installation features a strong contrast of black and white, which he learned from dazzle camouflage used mainly in World War I

AP

25/30 13 September 2016

Visitors look at artworks by Chinese painter Cui Ruzhuo during the exhibition 'Glossiness of Uncarved Jade' held at the exhibition hall 'Manezh' in St. Petersburg, Russia. More than 200 paintings by the Chinese artist are presented until 25 September

EPA

26/30 12 September 2016

A visitor looks at Raphael's painting 'Extase de Sainte Cecile', 1515, from the Uffizi Gallery in Florence during the opening of a Raphael exhibition at the Pushkin State Museum of Fine Arts in Moscow, Russia. The first Russian exhibition of the works of the Italian Renaissance artist Raffaello Sanzio da Urbino includes eight paintings and three drawings which come from Italy. Th exhibit opens to the public from 13 September to 11 December

EPA

27/30 11 September 2016

Steve Cropper and Eddie Floyd perform during Otis Redding 75th Birthday Celebration - Rehearsals at the Macon City Auditorium in Macon, Georgia

Getty Images for Otis Redding 75

28/30 10 September 2016

Sakari Oramo conducting the BBC Symphony Orchestra, the BBC Symphony Chorus and the BBC Singers at the Last Night of the Proms 2016 at the Royal Albert Hall in London

PA

29/30 9 September 2016

A visitor walks past a piece entitled "Fruitcake" by Joana Vasconcelo, during the Beyond Limits selling exhibition at Chatsworth House near Bakewell

REUTERS

30/30 8 September 2016

A sculpture of a crescent standing on the 2,140 meters high mountain 'Freiheit' (German for 'freedom'), in the Alpstein region of the Appenzell alps, eastern Switzerland. The sculpture is lighted during the nights by means of solar panels. The 38-year-old Swiss artist and atheist Christian Meier set the crescent on the peak to start a debate on the meaning of religious symbols - as summit crosses - on mountains. 'Because so many peaks have crosses on them, it struck me as a great idea to put up an equally absurd contrast'. 'Naturally I wanted to provoke in a fun way. But it goes beyond that. The actions of an artist should be food for thought, both visually and in content'

EPA
You'd think 168 years would be long enough for the culture to have absorbed what an obscure Victorian girl had to say, but when I reread Brontë's novels recently, I was struck by how much in them remains totally undigested. Jane Eyre has been, in some respects, the victim of its own success: in print ever since 1847, read by millions, made into films, plays (one is showing at the National Theatre right now), sequels, prequels – it is a national treasure, as familiar and comforting as a box of chocolates. And like all classic books, people feel they know all about it without necessarily having to look at a single page.
Everyone remembers the scenes where Jane denounces her cruel aunt, Reed, defies the bullying teachers of Lowood and proudly refuses Rochester's shoddy compromise plan to make her his mistress. But the stringent principles underlying the drama have lost some of their visibility. "I am no bird, and no net ensnares me: I am a free human being with an independent will" is a statement as bracing as any in Karl Marx's revolutionary manifesto, published the year after Jane Eyre: Brontë's girl rebel speaks for all trampled people when she decides to speak up for herself, and is amazed at "the strangest sense of freedom" that comes immediately in its wake – "it seemed as if an invisible bond had burst".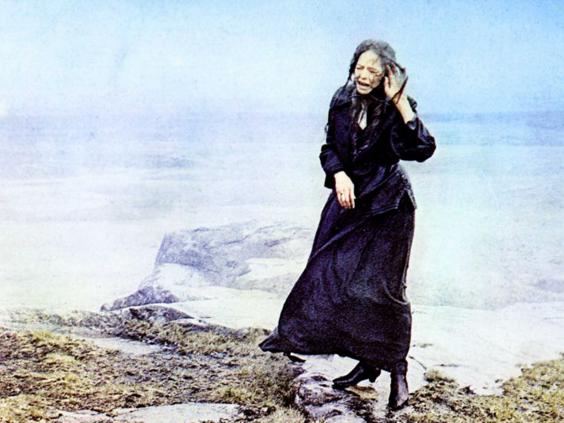 The inequality that Charlotte experienced most sharply was that of the sexes, brought home, literally, by the different treatment meted out to herself and her brother Branwell. He was given educational opportunities denied to his brilliant sisters and his desire to be an artist was encouraged, while the girls had to think primarily of earning money. Charlotte hated being a teacher and governess, but stuck to it doggedly, hoping to escape through writing. But the irony was not lost on her that whether they worked or not, women were never at liberty, while their brothers were habitually let loose in the world "as if they of all beings were the wisest and the least liable to be led astray".
Marriage was not a way out; she said she'd do anything other than make a pragmatic or mercenary match. Charlotte approved of "action" anyway and believed that even wealthy girls should be brought up to be independent so they could avoid the shallow and "piteously degrading" marriage market. Her heroine, Shirley, in the 1849 novel of that name embodies the freedom that an independent mind (and independent means) can give. Wealthy, handsome, healthy, carefree, she's by far the most active and least anxious of all Charlotte's female characters, if also the most unusual. "Women are supposed to be very calm generally: but women feel just as men feel; they need exercise for their faculties and a field for their efforts as much as their brothers do."
Jane Eyre's statement seems so reasonable, but even with suffrage, the pill, equal-pay legislation and new men, we've hardly begun to get to grips with her feminism. One of the most surprising scenes in Jane Eyre is one that might have been presented as a sort of idyll, when Jane is taken shopping by Rochester in preparation for their wedding, in the brief period between him declaring his love and her finding out about his wife. Jane is happier than she ever imagined possible, but her conscience never sleeps, and "the more he bought me, the more my cheek burned with a sense of annoyance and degradation". That word again, "degradation"; not one usually associated with shopping-trip scenes (think of it trying to find a place in Pretty Woman, or Keeping Up with the Kardashians), but the only thing that makes it possible for Jane to accept any gifts from her bridegroom-to-be is her private determination to pay every penny back at a later date, using her own earnings. It's hardcore, and it hurts.
Charlotte stood by her belief that inherent worth would be clear to the right observer, though her most unfortunate heroine, Lucy Snowe in Villette, finds it hard to believe that anyone will ever see past her plainness and has developed "a haunting dread of what might be the degree of my outward deficiency. . . a great fear of displeasing". Charlotte told her first biographer, Elizabeth Gaskell, that she had disagreed with her sisters Emily and Anne when they argued that heroines of novels always had to be beautiful and before setting out to write Jane Eyre said "I will show you a heroine as plain and as small as myself, who shall be as interesting as any of yours". It was a bold decision, and one that casting directors can never quite bring themselves to follow, but a lot of the power of the book comes from the fact that it is no simple Cinderella story; Jane's looks are one of her many misfortunes.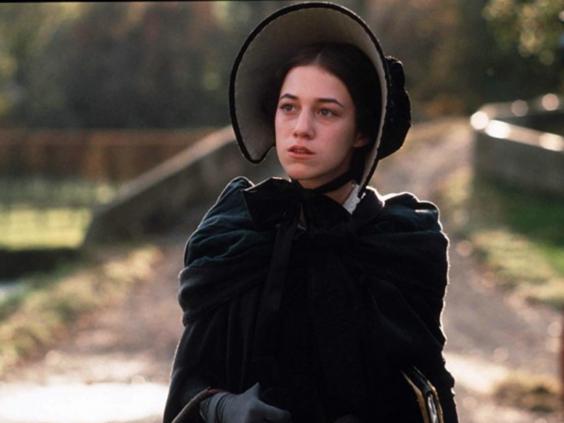 When Jane wants to arm herself against the folly of first thinking Rochester might love her, she sits down in front of the mirror and makes a ruthlessly realistic self-portrait, "without softening one defect" and writes underneath it "portrait of a Governess, disconnected, poor and plain", to hammer home the truth of her situation. She makes a sort of dark selfie, in other words, to quell her vanity. Long before Freud, Charlotte understood how female narcissism was the besetting sin that keeps women down, but she has the antidote: self-esteem.
There's much to be learnt from these revolutionary sentiments. When Charlotte was on the brink of beginning Jane Eyre, she wrote to her friend Ellen about how much she would like the power "to infuse into the souls of the persecuted a little of the quiet strength of pride". How horrified she would have been at an age which thinks lap-dancing can be empowering, or sexting a product of enlightenment. "Because I'm worth it" meant something different to Jane Eyre.
Coming up for Eyre
Surely only Hamlet can surpass Jane Eyre for its sheer number of film adaptations. And with each version comes a new interpretation of the independent Jane. The first of eight silent film accounts arrived in 1910 – before one with sound appeared in 1934, featuring Virginia Bruce as a Jane with kohl-rimmed eyes.
Considered a seminal reworking, the 1943 version starred Orson Welles as Rochester, but feminists won't take kindly to Joan Fontaine's damsel-in-distress portrayal of plain Jane. The same year saw Jacques Tourneur's horror film I Walked With a Zombie, which transposed the story to the modern-day Caribbean, where the mad wife becomes a victim of voodoo.
At 31, Susannah York was considered too old to play the 18-year-old in 1970. She was also thought too beautiful, but she still delivered a strong-willed Jane.
Charlotte Gainsbourg played Jane prim and reserved in Franco Zeffirelli's 1996 film – which was also notable for the complete lack of sexual chemistry between Gainsbourg and William Hurt's Rochester – while Samantha Morton impressed the following year with a calm but inwardly passionate portrayal.
Critics agreed that Mia Wasikowska gave a strong performance in the 2011 film, neatly expressing Jane's repressed emotions with a glance.
In addition to these, the novel has inspired three musicals, two operas, two ballets and an orchestral symphony. Expect many more.
'Charlotte Brontë: A Life' by Claire Harman (£25, Viking) is out now