Never insult the Iowa farmer.
In this week's election for a Senate seat in the Midwestern swing state that gave Jane Smiley a home for 24 years, the Democratic candidate – a trial lawyer – blundered badly by dissing the sons of the soil. Bad move. On Tuesday, Bruce Braley duly lost heavily to Republican Joni Ernst.
"Iowa is a kind of naturally centrist state," Smiley says, as we speed on a train through England's own rolling farmland on the way to a bookshop event in Bath. The novelist taught at Iowa State University for 15 years, after studying for two higher degrees there. The plains and hills tilled by those despised farmers furnish the backdrop to some of her best-loved works. From the Pulitzer Prize-winning A Thousand Acres, with its mesmeric transposition of King Lear into the Iowa badlands, to the uproarious campus satire of Moo, she found fertile ground in the scorned Midwest. For her, Iowa is "this interesting middle ground. People there are very well read and they do pay attention. They would say, and I would agree, that they always hope to do the right thing."
Born in 1949, and raised outside St Louis, Missouri, Smiley studied for her first degree at Vassar College. She moved to Iowa for a masters followed by a PhD, before starting to teach. In response to the routine jibe that Iowa-bred writers sound alike, Smiley points out that her disparate cohort – which included Jayne Anne Phillips and Allan Gurganus – "had nothing at all in common". In 1980, her debut novel Barn Blind introduced the equine theme that recurs both in her young-adult stories and Horse Heaven, her Dickensian panorama of the racing world. But this famous literary equestrian no longer breeds horses, and now finds that the "generalised criminality" of the US racing scene has spoiled the fun of the track.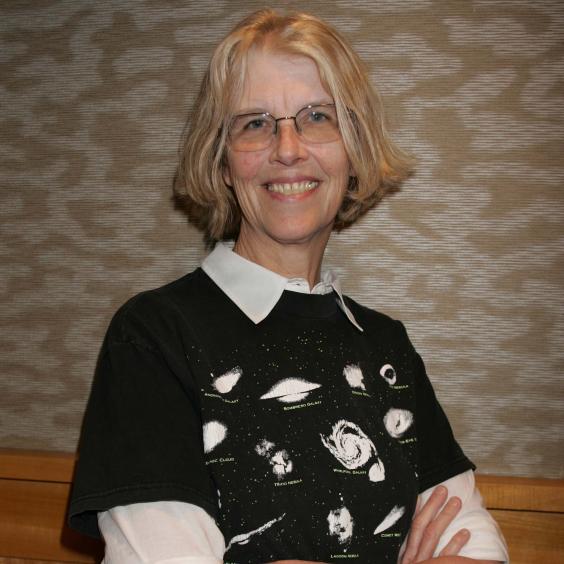 Horses aside, the Nordic world of the sagas – a subject of her postgraduate research – became another rich source. Above all, in The Greenlanders she achieved an extraordinary re-creation of Viking life beyond the Arctic Circle. When this virtuoso of fictional genres meets her fans, they adore one book, or another. However, "Nobody ever said, 'I love both Horse Heaven and The Greenlanders!' But that's OK. I'm very curious about form. I'll read Wodehouse one day and Trollope the next … They seem to have written the same thing over and over, but then you see that they were trying new things out."
Although Smiley now lives in Carmel, northern California, her new trilogy – entitled The Last Hundred Years – returns to the Midwest. It traces the fortunes of an Iowan farming clan over the century from 1920. All three volumes are already done and dusted. Some Luck, which follows the Langdons' progress until 1953, comes out this week, with the second and third parts due in spring and autumn 2015. From the Midwestern heartland where Walter, his wife Rosanna and their five surviving children negotiate the climate, the neighbours and the farming economy, Some Luck opens out into the story of America itself on its journey from scattered, largely agricultural patchwork to global superpower.
In rural 1920s Iowa, the Langdons "don't live in a bubble". Rosanna's family is of German origin, and her ever-questioning sister Eloise marries Julius Silber: a Jew, a Communist, and an Englishman. "It's normal in America to be aware that your relatives are immigrants," Smiley says. Even before the Great Depression, the New Deal and the Second World War turn these lives around and open new horizons – especially for Frank, the Langdon's restless, ambitious first-born – Some Luck in no sense depicts a backwater. "In the history of the novel, no matter where the novelist began, he always thought that was the centre of the world," Smiley notes. A wide-ranging critic, she bounded across centuries and cultures when writing her book 13 Ways of Looking at the Novel. "That's just the way the novel works. Everything spreads out from this spot. So you don't have the sense of yourself that other people have of you, that you're just some bumpkin. That's foisted upon you when you get to the city."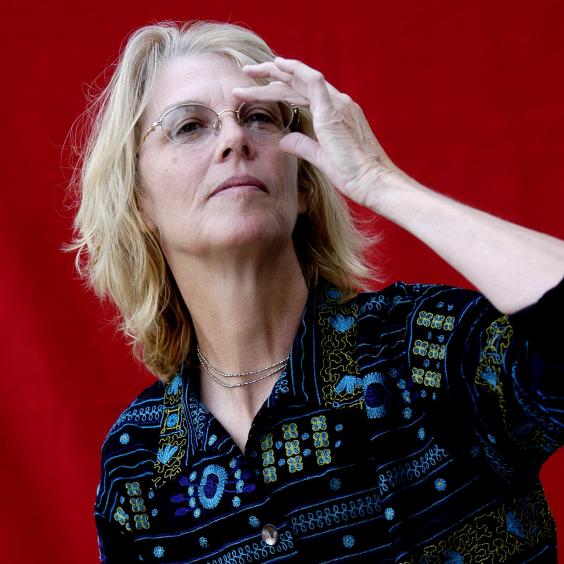 With each chapter devoted to a single year, and backyard mishaps shuffled with world-shaking upheavals, Some Luck expertly fuses the epic and domestic. It knits the near with the far. Come 1941-42, teenage daughter Lillian thinks that Pearl Harbor "wasn't the worst thing to happen that winter": a relative has had a stroke. As Smiley says, "She sees suffering at first hand. That's what important to her". We do see great events up close up – especially when Frank fights from North Africa through Italy to France, and later uses his German to interpret the captured documents that will transfer Nazi know-how to the corporations and agencies of the rising power. As it switches between viewpoints, chapter by chapter, Some Luck matches its relish for the highs and lows of farm life with a sharp ear for the distant thunderclaps of change that roll over Walter's lovingly tended acres of corn and oats. "You can't have constant drama all the time," Smiley believes, "or the reader will be overwhelmed. So there has to be a little of the pastoral within the epic."
On the way to Bath, I wonder about another writer who managed to make an apparently small world encompass most of human character and choice: Jane Austen. Set in Bath,  Persuasion is Smiley's favourite among Austen's novels. Anne Eliot, its poor, bright and tough-minded heroine, has to seize her own happiness rather than rely on any fairy-tale saviour. In Bath, Smiley will be staying up the hill on Royal Crescent – the sort of lofty perch denied to lowly Anne in a novel where social standing always corresponds to physical elevation.
Her relations see dutiful Anne more as carer than as catch. "Everyone assumes," says Smiley, "that she wouldn't be of interest to anyone… For her to have a happy ending is a bigger challenge than for the other girls to have a happy ending. In that way, Austen is getting more daring. For the world she lives in, she has to take a bigger puzzle and make it work. And she does that by making us extremely sympathetic to Anne's inner life, and by giving her a plausible romance" – her recovered old flame, Captain Wentworth. For Smiley, Persuasion "fits into the real world of difficulty, debt and disappointment much better than the previous novels do."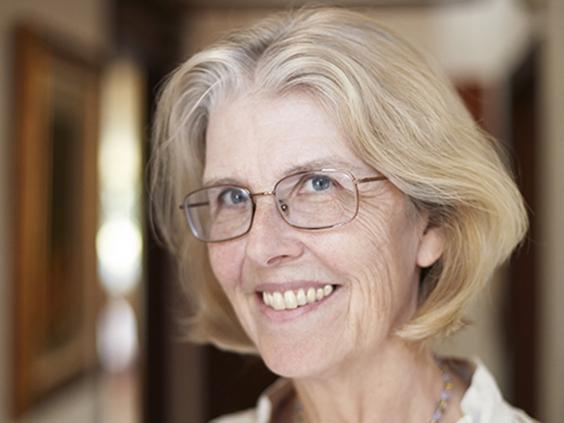 In Austen's fiction, every detail counts. Every word has its weight. For Smiley, "the thing about Austen is: however much subtlety you give her credit for, she's more subtle." Yet, as critic and reader, this fan of Trollope, Wodehouse and Emile Zola ("I think he was a visionary") remains breezily eclectic. As a child, she read voraciously: "I was a very bookish child, and my family didn't dislike that or condemn it. My grandmother would send me out of the house, and I'd just take my book along. If nobody was getting into trouble outside, I'd just keep reading." Writing Some Luck, she had "a lot of fun" with the Langdons' precocious bookworm of a younger son, Henry. At 14, Henry enjoys Measure for Measure and Macbeth because (shades of A Thousand Acres) "what happened in them was kind of like what happened in junior high school".
Smiley reflects: "What I learnt from having students – and having children! – is that whatever they're reading is fine. As long as they're reading." She has three adult children, and two stepchildren. As for her four husbands (to the last of which, Jack Canning, she has been married for 15 years), they are the joint dedicatees of Some Luck. "All of them gave me information," she says. "Each of them has a different area of expertise", from the law to popular culture.
When one of Smiley's daughters was small, she loved Sweet Valley High: Francine Pascal's popular series of teen novels about a pair of twins, one good, one bad. In one story, a twin goes into a coma after a motorcycle smash.  Smiley read it one evening and, the next morning, said to her daughter: "'Honey, I'm not sure I want you to be reading about this trauma.' And she said to me, 'Mom, it's not trauma. It's drama.' And I thought: fine. Whatever!"
'Some Luck' by Jane Smiley is published by Mantle (£18.99)
Reuse content