This is something of a confession: I have only ever seen one performance of Shakespeare in the theatre. A startling omission for somebody set, in April, to edit the Times Literary Supplement, but one that should not – I hope – confirm me as a bearded barbarian at the gates of that fine institution.
There is no question that I love Shakespeare. I have spent many hours of my adult life reading and re-reading him. I once wrote a piece for the Evening Standard about tackling the Complete Works on the daily commute. I got through all 38 plays (yes, even Love's Labour's Lost) in a six-month period, finding an ever-pleasant refuge from the oppressions of the chuntering tube and noisome passengers that surrounded me.
Indeed, it is my thesis that reading and quiet reflection is the best way of experiencing the plays of William Shakespeare. But before I get to that, let me go back to my trip to Leicester's Haymarket Theatre in the winter of 1995.
I was at school in Loughborough, and the memories of the play itself are overlain with the nostalgic sensations of being under classroom discipline out of school hours: the suppressed hysteria of the coach trip; the unsettling presence of teachers seen in their home-time denims; the tantalising proximity of cigarettes and booze in the theatre lobby. The play was our set-text, Macbeth, directed by the now Oscar-adorned Mark Rylance.
It was one of those frustratingly modernised versions of Shakespeare, set in a cultish commune, with Macbeth as an aspiring guru. The witches were drugged-up ravers, high on ecstasy rather than the canonical hell-broth; Hecate was a dragged-up lollipop lady. When Lennox talked about "having a file / of all the gentry", he prodded limply at a big desktop computer.
Culture news in pictures
Culture news in pictures
1/30

(L-R) Chris Warner Drake as Fred, Charlie Bull as Daphne, Joe Goldie as Scooby-Doo, Charlie Haskins as Shaggy and Rebecca Withers as Velma appear on stage in Scooby-Doo Live! at London Palladium

Getty Images

2/30 16 August 2016

Stone collector Luigi Lineri, 79, walks through his stone collection found along Adige river, at his home workshop in Zevio, near Verona, Italy. The stones resemble animal heads, human faces and other forms, and the artist and poet believes may have been shaped by prehistoric humans. Lineri has built his vast collection over the last 50 years. "I haven't counted them and don't intend to do so but the quantity is significant," Lineri said. "At first I thought that a few stones for each different shape would be enough and then I understood that in their thousands, they give a sense of community... For me the quantity is sacred: it takes a lot to build a cathedral." Lineri says there has been no independent verification of whether the stones are indeed prehistoric sculpture and has not sought one, being more interested in them as "a work of art"

REUTERS

3/30 15 August 2016

Iraqi dancers, from the Folk Arts group, perform on the stage of the National Theatre, to mark the 61 anniversary of the founding of the cinema of Iraq

AFP/Getty Images

4/30 14 August 2016

British rapper Tinie Tempah performs at the 24th Sziget (Island) Festival on Shipyard Island, northern Budapest, Hungary

EPA

5/30 14 August 2016

Auctioneers Lyon & Turnbull are to sell an iconic image of Brigitte Bardot valued at £3,000-£5,000 by the legendary artist Gerald Laing in a sale at the auction house in Edinburgh

PA

6/30 14 August 2016

Claudette Mukasakindi of Rwanda runs by the Puffed Star by Frank Stella during the Women's Marathon on Day 9 of the Rio 2016 Olympic Games at the Sambodromo

Getty Images South America

7/30 13 August 2016

Festivalgoers enjoy the colour party, when participants throw colored powder at each other, on the Obudai-sziget (Old Buda Island), the venue of the 24th Sziget Festival, in Northern Budapest, Hungary

EPA

8/30 12 August 2016

A general view of the 20th giant flower carpet at the Grand Place, in Brussels, Belgium. This year the theme of the flower carpet is celebrating 150 years of Belgian-Japanese friendship

EPA

9/30 11 August 2016

Members of the public look at an artwork entitled 'Museum of the Moon', a 7 metre diameter inflatable moon covered with imagery of the lunar surface, on the opening day of the Bristol International Balloon Fiesta in Bristol

AFP/Getty Images

10/30 11 August 2016

Visitors look at tapestries by Jean Lurcat on display at a preview at the gallery of the Talstrasse art association in Halle/Saale, Germany. The show dedicated to the French artist runs from 11 August to 20 November

EPA

11/30 10 August 2016

"Carmen High" cast performs at Spotlites Theatre during a recital of Stephanie Vlahos' "Carmen High" at the Edinburgh Fringe Festival

Getty Images

12/30 9 August 2016

Sia performs during Byblos International Art Festival, north of the Lebanese capital Beirut

AFP/Getty Images

13/30 19 July 2016

People apply wax on 'Le Penseur' (The Thinker), a sculpture by late French sculptor Auguste Rodin, to protect it from weather damages and pollution at the Rodin museum in Paris

AFP/Getty Images

14/30 18 July 2016

The painting 'Venus in Furs' hangs in the Picture Gallery in Park Sansouci in Potsdam, Germany. After having been missing for 70 years, the painting fom 1640 by a Flemish master was returned from private hands. The Foundation Prussian Palaces and Gardens Berlin-Brandenburg has been missing around 2,000 objects since the Second World War

EPA

15/30 17 July 2016

Artists of the French pyrotechnic company "Groupe F" perform during the show "A fleur de peau" (On edge) at the Venaria Reale Palace, in Venaria, near Turin

AFP/Getty Images

16/30 16 July 2016

Dancers of the British dance company Balletboyz perform in "Rabbit", choreographed by Pontus Lidberg, during the Malta Arts Festival in Valletta, Malta

REUTERS

17/30 15 July 2016

Singer Gwen Stefani performs on NBC's "Today" Show at Rockefeller Plaza in New York City

Getty Images

18/30 14 July 2016

People sit under illuminated giant raindrop-shapes at an interactive art installation to raise awareness of autism, in Shanghai

Rex Features

19/30 13 July 2016

An installation 'A wall of life jackets and their stories' by Andrew Wakeford and Fred George is on display at Johanneskirche in Saarbruecken, Germany. The installation is made of original life jackets found on the beaches of Greece and barbed wires, along with interviews and portraits of who have fled from the conflict in the Middle East to Europe. The exhibition runs from 15 July to 26 August

EPA

20/30 12 July 2016

Chinese artist Ai Weiwei poses next to a sculpture that is part of his installation "Circle of Animals/Zodiac Heads" in front of the Upper Belvedere palace in Vienna, Austria. From 14 July to 20 November 2016, the 21er Haus museum presents Ai Weiwei's solo show "translocation - transformation", with the central exhibit of a tea merchant family's ancestral temple from the Ming Dynasty, whose main hall will be reconstructed in the 21er Haus

AFP/Getty Images

21/30 11 July 2016

"Mediterranean Body", a monumental sculpture by COSKUN is seen at the 11th Taehwa River Eco Art Festival in Ulsan, South Korea. The artist, with his wooden monumental sculpture pays tribute to refugees who lose their lives at sea

Rex Features

22/30 10 July 2016

A festival-goer paints a mandala during the 2nd Samsara Yoga and Music Festival in the Toreki neighbourhood of Siofok, 102 kms southwest of Budapest, Hungary. Visitors can enjoy music performed on three stages and attend workshops, lectures and conversations with yoga trainers, instructors, therapeutists, psychologists, doctors and healers between 6 and 11 July

EPA

23/30 9 July 2016

Naked volunteers, painted in blue to reflect the colours found in Marine paintings in Hull's Ferens Art Gallery, participate in US artist, Spencer Tunick's "Sea of Hull" installation in Kingston upon Hull

AFP/Getty Images

24/30 8 July 2016

Mark Rylance (L) is returning to the West End stage in Nice Fish - and fans will be able to see him for free if they dress up as fish. Nice Fish, the critically acclaimed comedy by Rylance and prose poet Louis Jenkins, will have a limited run from November at London's Harold Pinter Theatre after a successful season in New York

PA

25/30 7 July 2016

Women wearing summer kimonos, called yukatas, look at goldfish during the 2016 EDO Nihonbashi Art Aquarium exhibition in Tokyo. The 10th anniversary of the festival will start on 8 July and will continue until 25 September, displaying some 8,000 goldfish in various special art exhibits

AFP/Getty Images

26/30 6 July 2016

Musician Tim Lopez (L) and Tom Higgenson of the Plain White T's perform at the Grove's Summer Concert Series in Los Angeles, California

Getty Images

27/30 5 July 2016

Tourists walk through a lantern installation in Zhangjiakou, Hebei Province, China

REUTERS

28/30 4 July 2016

One of London's most iconic venues has sent a pair of show tickets into space to celebrate the world premiere of Independence Day Live – a new film-and-orchestra event being held in September. The Royal Albert Hall has marked the occasion by blasting the tickets into the stratosphere on Independence Day itself

29/30 3 July 2016

People walk on the installation 'The Floating Piers' by Bulgarian-born artist Christo Vladimirov Yavachev, known as Christo, northern Italy

REUTERS

30/30 2 July 2016

Performers dressed as angels take part in the Place des Anges spectacle in Hull, part of UK City of Culture 2017 and the Yorkshire Festival. Up to 10,000 people have descended on Hull to watch Place des Anges. The aerial show sees white-clad angels appear on rooftops before taking off on suspended wires across the city. The event culminates with thousands of white feathers cascading onto the crowds below

PA
Lady Macbeth, played by Jane Horrocks – at the time, the half-wit Bubbles from Ab Fab – wet herself during the sleep-walking scene. (To pee or not to pee was surely an unnecessary question, artistically speaking). And if this sounds absolutely terrible, of course it was. At the curtain call, a piercing voice came from the back of the theatre: "Rubbish! Rip Off!".
Rylance, resplendent as a sort of Krishna Macbeth, stepped forward instantly with a bellow back: "F**k Off!". The timing was so precise, the exchange so staccato, I supposed it could only have been pre-arranged. It felt that this was the cast's response to the derision that they had endured.
In any event, 20 years later, I can still see Rylance's puckered, sweating face; I can remember the shock of the swearing. I have read Macbeth many times since, including a children's version to my six-year-old daughter, but I have never been tempted to return to watch it.
Now, of course, one epochally awful interpretation should not – and does not – condemn the entire medium. I quite accept that Shakespeare, as a jobbing actor, playwright and impresario, was immersed in the theatre, writing purely for the fleeting thrill of performance, creating what his contemporary Robert Greene termed disparagingly the "Shake-scene". His plays are filled with self-referential nods to their own staging. Perhaps the boldest is when Cleopatra looks ahead to her own future portrayal, when she "shall see / Some squeaking Cleopatra boy my greatness / I' th' posture of a whore".
The joke (terrifyingly dependent on the boy actor playing Cleopatra not being a useless squeaker) is still comprehensible on the page. The larger point remains that Shakespeare's genius soon transcended the "unworthy scaffold" of the Globe, the clowning of semi-autonomous stars like Will Kemp, or the piping of prepubescent thespians. It exists – thanks to the doughty compilers of the 1623 Folio, who were serving a reading public – outside of its own time, therefore for all time.
Charles Lamb – who turned plays into the children's tales I can now share with my daughter – wrote in 1811 that King Lear "could not be acted", because "the greatness is not in the corporal dimension, but in the intellectual". "On the stage we see nothing but corporal infirmities and weakness, the impotence of rage; while we read it, we see not Lear, but we are Lear, we are in his mind, we are sustained by a grandeur which baffles the malice of daughters and storms; in the aberrations of his reason, we discover a mighty irregular power of reasoning, immethodised from the ordinary purposes of life."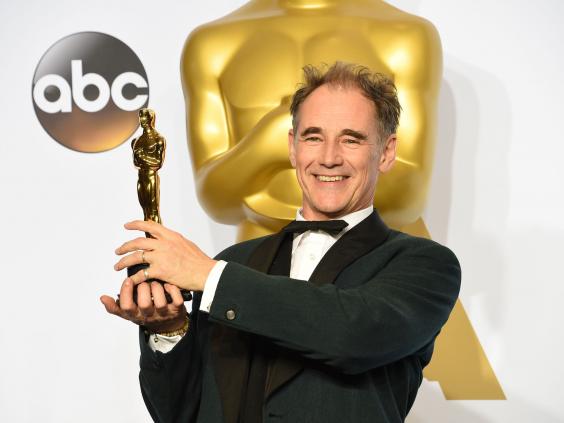 Lear is, in fact, such a shattering invocation of pain that it seems to disintegrate even as a written text (something it shares with Euripedes' Bacchae), which is perhaps why it is fitting that there is no definitive version left to us. But Lamb's point is that the "mighty irregular power" of the play should not be regularised through the medium of performance: Lear's madness need have no method acting in it. Intuitively this feels correct: we can commune more closely with the written than the spoken word, we can empathise and internalise more readily. This is relevant because Shakespeare's career embodies the very movement from the outward to the inward.
In the early 1590s, he was best known as a love poet and playwright, a sort of proto-pop star giving voice to all the conventional sighings and squishings of amorous activity. As the century turned, the Elizabethan establishment waned, and personal loyalties became ever more complex, Shakespeare became more interested in exploring the private thoughts of his characters. His use of soliloquy, nascent in Henry V's pre-battle agonising or Brutus' doubts about the conflict between individual and public commitments, becomes iconic in the major tragedies that followed.
But being in another's mind, as Lamb put it, is something that can be best achieved by the act of reading, rather than witnessing the theatrical convention of solo stage-whispering. And Shakespeare's own pre-occupation with ideas of authorship, empathy and role-playing are now only accessible if you spend the time reading the texts, alert to their jokes and allusions, their self-conscious tricks and slips. In that sense, Shakespeare was the first of the post-moderns (alongside Cervantes, who also died 400 years ago this April), able simultaneously to tell a story and provide the vocabulary to criticise it.
In the next few years, I will certainly see more Shakespeare on the stage, all of those great reckonings in uncomfortable little rooms. But I still believe his words have the power to mean more to me sprawled on a sofa, or squashed between two fat people on the way to work.
Reuse content