Jesse Norman doesn't look much like a conspiratorial genius with a cunning masterplan. Acclaimed "backbencher of the year" in 2012 for his independent spirit, the Conservative member for Hereford and South Herefordshire sits in the Green Room at the Hay Festival between events (as a local MP and a director of the festival, he has half a dozen gigs). Yet he's talking to me about the "retro-virus" with which he intends "to smuggle new genetic material into the Conservative Party".
We meet during the weekend lull between the preliminary tremor of the local election results and the full-on, citadel-flattening shock of the European polls. Ukip and its fellow populists are raining on the politics-as-usual parade quite as drenchingly as the Hay downpour that pummels the marquee roof above us. At this moment, every mainstream party must yearn for a DNA reboot.
Norman's own recipe for genetic renewal takes the form of a book: his ideas-driven biography of Edmund Burke, 18th-century statesman-sage and the intellectual godfather of conservatism. Famously, Burke insisted that MPs must make up their own minds as independent reasoners, not bovine lobby-fodder nor yet passive electors' delegates – a timely ideal after a pan-European squall of rage against the party machine. But then, as Norman says, the perspective of the past "tells you how different things are, and how similar things are". His channelling of Burke won plaudits across the party lines. In this newspaper, Jon Cruddas MP – who leads Labour's policy review process – acclaimed it as "a patriotic tract and an act of great leadership".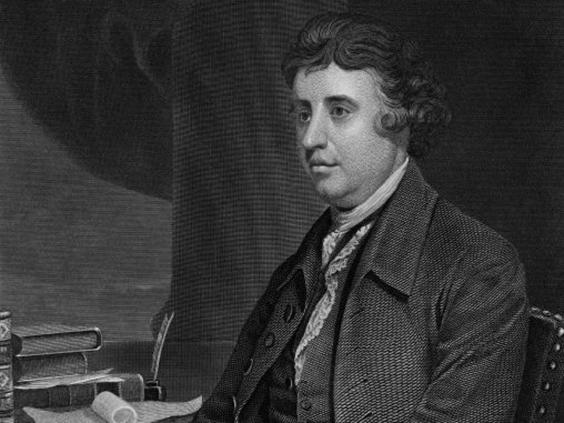 Norman himself sees the seismic upheavals at the ballot box as symptoms of a longer story: "We are going through a very managerial phase in British politics. That's one of the reasons people are excited by non-traditional parties." At a time when elite technocracy has fallen into thorough disrepute and "that consensus is ready to be broken", could politics refresh itself by closer and smarter attention to the past? If so, then an energetic new group of historian-MPs may have much to contribute.
As well as Norman, whose study of Burke blends history, biography and political theory into what he calls "a multi-targeted missile", the 2010 House of Commons intake includes Kwasi Kwarteng, historian of empire and finance turned Tory member for Spelthorne in Surrey; Chris Skidmore, the Conservative who sits for Kingswood and the author of Bosworth: The Birth of the Tudors; and Labour's Tristram Hunt, the shadow Secretary of State for Education and Stoke-on-Trent MP, who last week followed up his biography of Friedrich Engels with Ten Cities that Made an Empire. Further north sits Rory Stewart, Conservative MP for Penrith and The Border, prizewinning travel writer, memoirist of his time as a deputy-governor in Iraq, and – come this August – historian of the Anglo-Scottish frontier zone with The Marches. They have joined a cohort of historians at Westminster, from the Foreign Secretary, William Hague – the biographer of William Pitt the Younger and William Wilberforce – to Labour's Chris Bryant, whose two-volume "biography" of Parliament appears this year.
Practising politicians have for centuries made serious forays into the past. Think of Burke himself, of Thomas Macaulay, Benjamin Disraeli, Winston Churchill, Roy Jenkins, Douglas Hurd, Michael Foot, Roy Hattersley… For Tristram Hunt, whom I also meet at Hay after he launches his survey of 10 imperial cities and their legacy, "There has been a tradition of parliamentarians writing history – much more so than the French tradition of producing the grand manifesto". The surroundings of the Palace of Westminster itself, and its age-encrusted rituals and routines, may help to open up the past: "You do think more out your place there because of the longevity of it".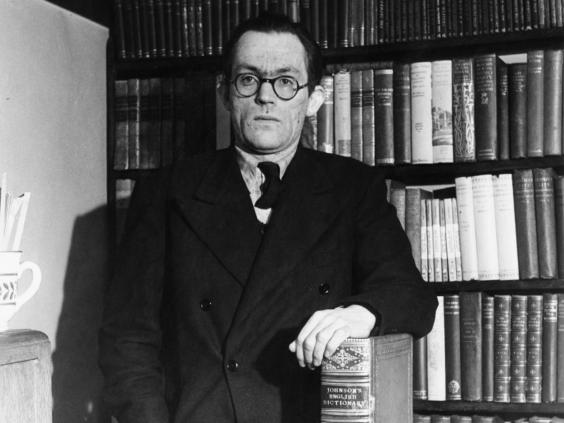 "We're a historical nation," Kwarteng insists when I talk to him at Portcullis House, that pseudo-historical pastiche that houses MPs' offices across the road from the Commons. His new book, War and Gold, explores the interaction between money, conflict and state power from the conquest of the Americas up to the 2008 crash. From Adam Smith to J M Keynes and their successors, it shows how interpretations of past crises have shaped and steered economic policy. As we talk, he also argues that even the original Whig-Tory split had its roots in a schism about the past: the interpretation of the English civil wars and the Glorious Revolution of 1688. Hence "The birth of party politics was fuelled by history". For him, "from the earliest times, politics has been about competing narratives of the past. History and politics are absolutely intertwined within a party system".
Two and a half centuries after Burke entered the Commons in 1765, the historically trained class of 2010 still seeks to balance past and present. But why should the ranks of historian-MPs have swollen again? Kwarteng refers not only to the sheer number of newcomers to the Commons in 2010 – around a third of the total – but their independence of mind. This new bloc of "able people with ideas" boasts "some really good writers" – among whom he cites his friend Hunt. Ukip-minded insurgents might feel vindicated by the degree of cross-party respect and fellowship you find among historian-MPs. It seems that this solidarity does not, however, extend to direct rivals across the floor of the House. Education Secretary Michael Gove's review of the book by his shadow, Hunt, punctuates praise for "a work of the very high standard I would have expected" with sniper-fire against a handful of – mostly trivial – errors in dating.
Jesse Norman suspects "there might be a bit of a pattern" among the 2010 intake: "I wonder if it's because you have younger MPs just out of academia and still thinking about their subject". Against the drift of the times, this group has kept on interrogating the deeper past at a time when the 24/7 news cycle squeezes even further the political attention span. In Kwarteng's words, "Politics is all about the here and now. Even things that happened six months ago might as well have happened in the Dark Ages, whereas history is the opposite."
The 2010 vintage of elected historians bucks the trend in another way. At a time when the anti-politics populists judge every minute not devoted to the welfare of constituents as self-indulgence if not outright corruption, this group has kept up their intellectual hinterland. In purely logistical terms, how does a busy constituency MP manage to research and write? Kwarteng reports that no Spelthorne voter has ever complained about his books. Indeed, "One of the best events I did was in Staines library", when he discussed his debut Ghosts of Empire. "It's a great thing if you can relate to your constituents and not talk about politics." As for War and Gold – "It was written over four summers. But half of the research had been done before I was selected in 2010." Still, the "micro-management" of every slice of the day and month remains essential. "These things don't just come out of thin air." He cites an African proverb: "If you want to eat an elephant, you have to cut it into small pieces".
When I pass on Kwarteng's report of his summer research stints to Hunt, he snorts: "Kwasi's great benefit is that he doesn't have three children under the age of six!" For Hunt, as he tells his Hay audience, "they built and dismantled the British Empire quicker than it took to write this book". When progeny or politics allow, regular trips between Westminster and his Stoke seat offer small windows of opportunity: "I spend a lot of time on trains. The journey from Euston to Stoke is only 1 hour, 25minutes. I sometimes wish it was a bit longer." But the Education shadow thinks Ten Cities... will not have any imminent successor: "Taking on the Gove empire is the big challenge just now". Norman says that his Burke project grew from long immersion in the work: "I've been thinking about Burke's ideas for 25 years." At intervals, he was able to pick up the thread of "a remarkably stable body of thought" and weave it into the narrative: "Once you plug yourself into that mindset, the ideas feed back into how you write the history".
Burke – the exemplary thinker-in-parliament – confirms to Norman the value of combining practical politics with historically informed inquiry into its purpose. In his explorations of 18th-century Westminster, Norman was "constantly surprised by the extent to which that crucible of intellectual activity and practical political craftsmanship has relevance now". Besides, political giants will often draw on wider history to enrich the context of events. They have "the poise and balance to trade off the near and far away, the present and the past… The greatest politicians have always had a generosity of spirit and a moral imagination that takes them outside the here and now." So that long view is an asset, not a hindrance. "It's a mistake for any MP to park any non-political experience in the cloakroom. That non-political experience is the bit that really matters."
Burke's lack of progress at Westminster – as the admired "great man" who failed to win high office – raises the question of whether gifts of mind and pen may speed or thwart advancement. "Burke looks like a failure as a politician," admits Norman. "He's never a minister, and in government for under two years in a career of 30 years. But I argue that one can read his career as one of glorious triumph. Because he absolutely changes the weather." Looking at his historian predecessors in the Commons, Kwarteng concludes that "I don't think that they were necessarily better politicians because they knew about history". He points out that Margaret Thatcher and Tony Blair, both supremely effective as long-haul national leaders, worked with fairly rudimentary models of the past.
Do, I wonder, the values of objectivity and open-mindedness that history requires clash with the partisan loyalties of party life? Hunt maintains that "historians have always adopted a stance" towards their subjects. True enough – but in their history, the 2010 cohort often sounds less tendentious than ideologically committed academics such as Niall Ferguson. "If you make a book like this too overtly polemical, it will fail," says Kwarteng about War and Gold. "I want to write something that will stand the test of time. I try to show, not tell. History requires a certain fastidiousness and a certain restraint."
Hunt's own work on the legacies of empire, like Kwarteng's, exhibits a cool neutrality in sharp contrast to the partisan engagement of previous scholars. His generation, Hunt thinks, has "much less angst about the imperial legacy. Some of those antagonistic dynamics are less obvious now. It's a more complicated way of finding our way in the world." Ten Cities… argues that in assessing the empire, the flag should now come down on a "dichotomous, good-versus-bad, balance-sheet approach to the past". As for War and Gold, it manages to praise Gordon Brown's role in saving the banks after the 2008 meltdown – not a verdict often heard from George Osborne – and pays its debts to Keynes. "I'm trying to reclaim Keynes," says Kwarteng. "He was essentially a balanced-budget person who came up with an exceptional theory for exceptional times."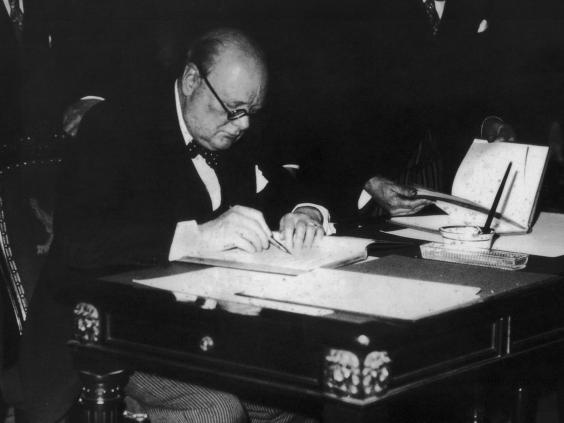 An implicit tension between the big-picture historian and the street-fighting politician may always persist. "In politics you have to simplify the message," admits Kwarteng. "You can't just say, 'It's all very complicated'. So perhaps historians don't make very effective leaders. They see complexities when you have to have a very simple message." We return to the Edinburgh University historian who later stood at the helm while the UK ship of state lurched through financial storms. For Kwarteng, "the academic mindset was part of Gordon Brown's problem. He found it very difficult to take decisions. He never stopped being the Scottish left-wing academic he was trained to be."
Will a sensitivity to nuance and complexity help or harm the class of 2010 as they contemplate what Disraeli called the "greasy pole" of power? Time, and history, will tell.
Jesse Norman, 'Edmund Burke: The Visionary Who Invented Modern Politics' (Collins); Kwasi Kwarteng, 'War and Gold' (Bloomsbury); Tristram Hunt, 'Ten Cities that Made an Empire' (Allen Lane)