George RR Martin is working really hard to finish the next A Song of Ice and Fire book before season six of Game of Thrones begins next year.
So hard in fact that he's had to tell fans to stop sending him emails about the latest goings on in Westeros as he's been inundated with them.
Writing on his blog, Not A Blog, he wrote: "Meanwhile, other wars are breaking out on other fronts, centered around the last few episodes of Game of Thrones.
"It is not my intention to get involved in those, nor to allow them to take over my blog and website, so please stop emailing me about them, or posting off-topic comments here.
"Wage those battles on Westeros, or Tower of the Hand, or Boiled Leather, or Winter Is Coming, or Watchers on the Walls. Anyplace that isn't here, actually."
Shocking Game of Thrones scenes
Shocking Game of Thrones scenes
1/9 Sansa/Ramsey rape scene

Season 5, episode 6: Fans were outraged as the episode ended with Sansa Stark being brutally raped by her new husband, Ramsey. The camera soon panned to Theon as he watched on, terrified.

HBO

2/9 Shireen burns at the stake

Season 5, episode 9:Stannis burns his daughter Shireen at the stake after Red Priestess Melisandre advises him to make a sacrifice to gain more power

3/9 Theon gets his penis chopped off

Season 3, episode 10: While being tortured by Ramsey, Theon Greyjoy goes through all sorts of pain. The most horrible though is when his penis is cut off and then sent to his family.

YouTube

4/9 George Bush's head on spike

Season 1, episode 10: According to the directors, they couldn't get enough prosthetic heads made up for the show and ended up using the spare one's lying around. One of those just happened to be the fake head of George Bush, which eventually ended up on a spike.

YouTube

5/9 Joffrey murders two prostitutes

Season 2, episode 4: In one of his most violent moments, Joffrey finds himself with two prostitutes in his room and the most disgusting thing he can think to do with them, uses them as living targets.

YouTube

6/9 The Red Wedding

Season 3, episode 9: It was the turning point for the entire show. Just as everyone thought it was going the Starks way, they nearly all end up murdered in one of the bloodiest episodes of any TV series ever.

HBO

7/9 Rat torture

Season 2, episode 4: Torture is a pretty common occurrence on Game of Thrones, but none were quite a bad as this. In the scene a bucket of rats is put to a man's chest and then heated up with a flame so they must eat through the man to escape. Terrifying.

YouTube

8/9 Mountain head explosion

Season 4, episode 8: Just as everything was going Oberyn Martell's way, it all literally blew up in his face. The warrior ended up looking like a squashed watermelon in one of the most awful scenes in the entire series.

9/9 Theon botched beheading

Season 2, episode 6: Beheadings: In one of the more gruesome beheadings, Theon strikes Ser Rodrick Cassel not just once but four times in the neck, finally taking it all the way off with a kick.
The author added that being named "the third most influential writer in Hollywood" last year by The Hollywood Reporter actually means very little in terms of controlling what happens on the hit HBO show.
"What I can control is what happens in my books, so I am going to return to that chapter I've been writing on The Winter Winds now, thank you very much."
Recently, Martin has discussed why he held out for a TV series of Game of Thrones rather than doing a movie adaption in the same vein as Lord of the Rings.
"It took Peter Jackson three movies to make Tolkien's Lord of the Rings, and he still had to cut things," Martin said during an interview for The South Bank Show.
"It would take three movies for A Storm of Swords alone! And if you figure like two movies for A Game of Thrones, and two for A Clash of Kings, you're already up to seven movies and you're halfway through the series.
"Nobody's going to commit to that, and, of course, they didn't commit to that."
He also mentioned how he didn't want the series to be manipulated into a Jon Snow hero story with a few minor characters on the side.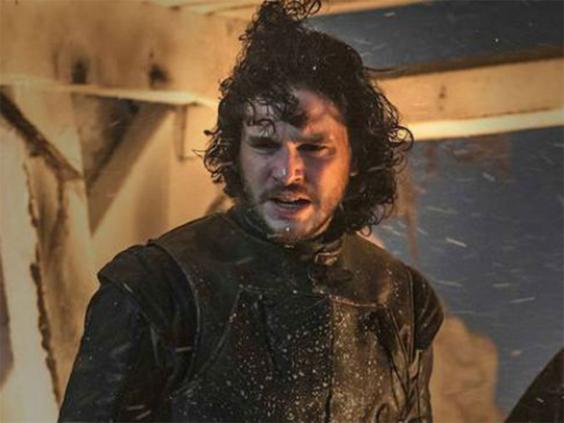 The Winter Winds

isn't the only Game of Thrones project Martin is working on: there is currently an official colouring book based on the series in the works which will have 45 specially commission black and white illustrations to you fill in.
Reuse content