A waxwork based on a picture of Jane Austen described by her niece as "hideously unlike" the author has been unveiled in Bath.
Created by forensics artist Melissa Dring, the waxwork at The Jane Austen Centre is based on a small watercolour painted by Austen's sister Cassandra in 1810, which has been acknowledged by experts as a poor attempt.
Dring also based the waxwork on contemporary accounts of what the writer looked after spending a year studying letters and diary entries.
The Jane Austen Centre said the statue is the closest "anyone has come to the real Jane Austen for 200 years".
Dring said the waxwork was "pretty much like her" but did admit that Cassandra's original portrait of the author "does make it look like she's been sucking lemons".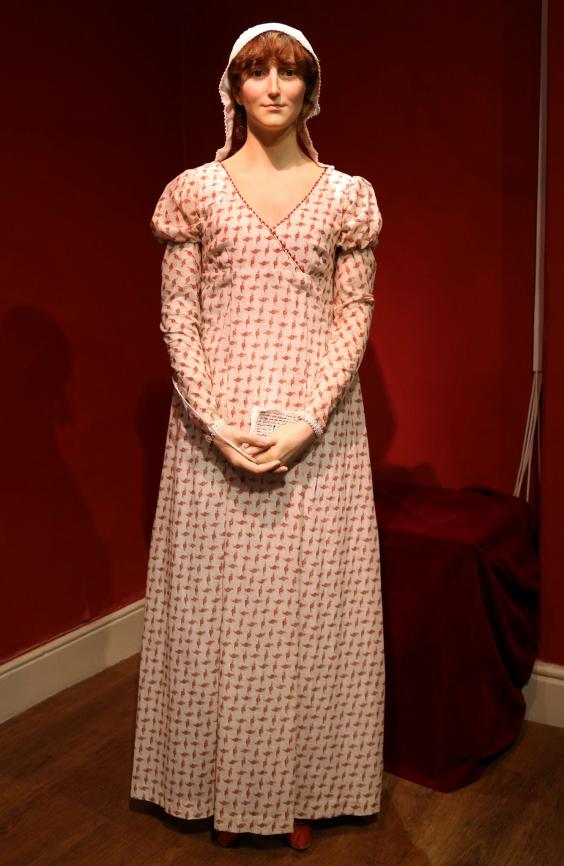 "She has a somewhat sour and dour expression. But we know for all accounts of her, she was very lively, very great fun to be with and a mischievous and witty person," she told the BBC.
The figure has been dressed in authentic-period costume by Bafta and Emmy award-winning designer Andrea Galer.
Ex-Madame Tussaud's hair and colour artist Nell Clarke has put the finishing touches to the statue, which is now on display to the public.
Reuse content