Stephen Fry, Sir Ian McKellen and Melvyn Bragg have each given deeply personal interviews to academics as part of a free online course which considers how poems, plays and novels can help us to understand and cope with deep emotional distress.
The trio discuss their experiences of some of the six themes – stress, heartbreak, bereavement, trauma, depression and bipolar, ageing and dementia – that make up "Literature and mental health: Reading for wellbeing". Each man also describes how the work of literary greats such as Shakespeare, WH Auden and Philip Larkin have helped them during troubled times.
Fry has experienced mental health problems throughout his life, but was not diagnosed with bipolar disorder until he was 37. He explores the value of poetry, poetic form and how the metrical "stresses" of poetry – the emphasis that falls on certain syllables and not others – can help people to cope with the mental and emotional stresses of modern life.
"It seems language and poetry, which one takes to be the highest expression of language, is a natural way for me both to grapple with demons but also to escape from them," Fry told Sir Jonathan Bate, honorary professor in English and comparative literary studies, who delivers the University of Warwick course.
"Actually using the word 'demons' is interesting – WH Auden, a great poet hero of mine, when asked whether he would get rid of his demons, through poetry, said: 'No, no, I don't want to get rid of my demons, or my angels would fly away too.'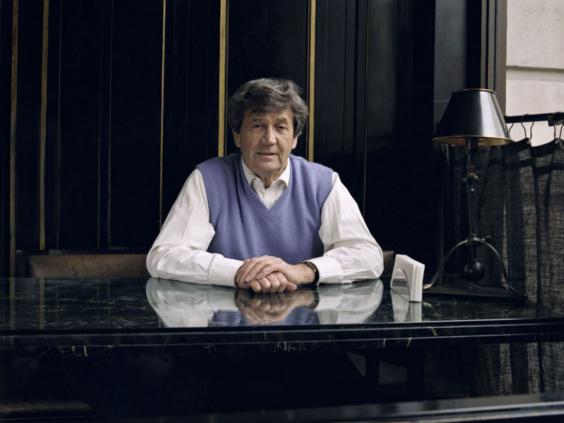 "I don't know whether that's true, but certainly because you can express ideas in an unusual way when you're a poet, you can express your feelings, the turbulence within you."
Around one in four people has a mental health problem, according to the leading mental health charities Mind and Rethink Mental Illness, yet there is still a public stigma surrounding this form of illness.
Broadcaster and presenter Lord Bragg describes how he has been clinically depressed twice – the first time in his early teens when he had no idea what was afflicting him. "I couldn't understand what was going on. I couldn't tell anybody about it," he said. 
"My mind would leave me, and I thought I was going mad, but there's nobody you could talk to.
"I'm talking about 1951 or '52 in a small northern town. You couldn't tell your parents, you couldn't tell your teacher, you couldn't possibly go to your doctor …. You couldn't tell your friends. There's nobody you could talk to about it."
He attributes reading and coming across new writing as "a sort of lifeline", with one poet proving particularly helpful.
"We did English in the sixth form, and when reading [Wordsworth's] 'The Prelude', I came across passages where it was quite clear –  in which the boy is in terrible trouble.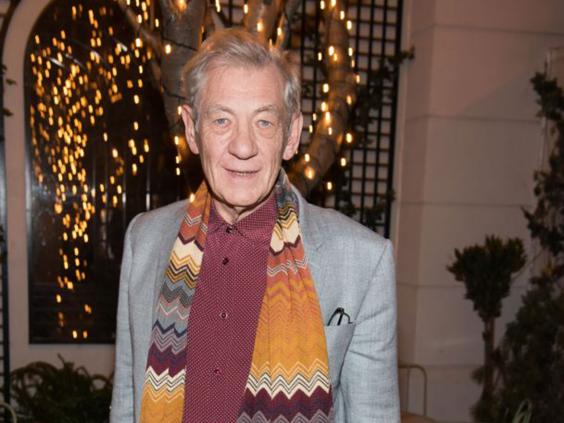 "He's got to hold on to his stance and maintain his sanity, and I thought that was exactly what I was doing. So I immediately connected with Wordsworth in a completely different way. 
"He was talking about me in that sense, and that was what drew me into Wordsworth."
In 2013 Lord Bragg wrote the novel Grace and Mary, which critics described as an insightful, moving tale of ageing and our helplessness in the face of dementia. His mother, also called Mary, had died the previous year, aged 95, having suffered Alzheimer's for five years. 
During his interview for the course, the broadcaster describes a remarkable moment when Wordsworth's poetry helped him to connect with his mother. In his novel, John, a character based on Bragg himself, is at his mother's bedside and begins reciting 'Daffodils' when Mary joins in – an incident that happened in real life.
"[My mother] said, 'We learnt it in school', so she took it up and quoted the rest of it ….I did think that was a healing thing."
Sir Ian starred as King Lear in a memorable 2007 RSC production, which required him to appear naked during a scene when Lear strips off during the storm. The actor said he saw the king as "a victim of some mental disability".
" 'Mad' is a word that rings through the play and I think perhaps has a different sort of emphasis depending on where it's actually used. However I don't look on Lear's madness as being a frailty. Rather, it's a sign of his strength."
More than 9,000 people have already signed up for the course, which begins on 1 February. 
People news in pictures
People news in pictures
1/30 29 June 2016

Stephen Crabb (L) has officially announced his campaign for the Conservative party leadership, pledging to implement border controls with the EU whilst maintaining economic relations. The Work and Pensions Secretary said he wanted a set of economic arrangements "that approximate as closely as possible to the arrangements we have now"

REUTERS

2/30 28 June 2016

United Kingdom Independence Party leader Nigel Farage reacting as he meets with European Union Commission President Jean-Claude Juncker ahead of a plenary session at the EU headquarters in Brussels. Mr Juncker, the President of the European Commission, turned on Ukip MEP Paul Nuttall who clapped after he pledged to respect Britain's wishes. "That's the last time you are applauding here," he said, to enthusiastic applause from MEPs. "And to some extent, I'm really surprised that you are here. You were fighting for the exit, the British people voted in favour of the exit, so why are you here?"

AFP/Getty Images

3/30 28 June 2016

David Cameron is welcomed by European Commission President Jean-Claude Juncker prior to a meeting in Brussels

EPA

4/30 27 June 2016

President of the ruling Cambodian People's Party (CPP) and Prime Minister Hun Sen (R) and CPP Honorary President and President of the National Assembly Heng Samrin (L) release doves during a ceremony at the party headquarters to mark the 65th anniversary of the establishment of the party in Phnom Penh

REUTERS

5/30 27 June 2016

British Chancellor of the Exchequer George Osborne makes a statement at the Treasury in London, folowing the pro-Brexit outcome of the EU referendum

AFP/Getty Images

6/30 26 June 2016

The Dalai Lama greets Lady Gaga, right, before a question and answer session at the U.S. Conference of Mayors in Indianapolis

AP

7/30 26 June 2016

Pope Francis and Catholicos of All Armenians Karekin II Armenia release white doves in front of Mount Ararat after a ceremony at the Khor Virap monastery

REUTERS

8/30 25 June 2016

Chinese President Xi Jinping shakes hands with his Russian counterpart Vladimir Putin during a welcoming ceremony in Beijing, China

REUTERS

9/30 24 June 2016

Britain's Prime Minister David Cameron speaks outside 10 Downing Street on 24 June 2016. Cameron announced his resignation after Britain voted to leave the European Union after a bitterly divisive referendum campaign

AP

10/30 23 June 2016

The Dalai Lama makes a face after he accidentally turned his microphone device too loud during the morning session in the Coors Event Center at the University of Colorado- Boulder

AP

11/30 23 June 2016

British Prime Minister David Cameron and his wife Samantha Cameron leave after voting in the EU Referendum at Central Methodist Hall, Westminster in London

Getty Images

12/30 23 June 2016

Myanmar Foreign Minister and State Counselor Aung San Suu Kyi speaks during a meeting with migrant workers at the coastal fishery centre of Samut Sakhon, outside Bangkok, Thailand

REUTERS

13/30 22 June 2016

Actress Helen Mirren sits next to Jerusalem Mayor Nir Barkat as he presents her the Jerusalem of Gold Award for Excellence in the Arts and Humanities, in Jerusalem. Mirren is in Israel to host the 2016 Genesis Awards which will be presented to Israeli-American violinist Itzhak Perlman for this professional excellence and contribution to the Jewish community and Israel

REUTERS

14/30 21 June 2016

Venezuela's President Nicolas Maduro holds a whip during a rally with supporters of African descent at Miraflores Palace in Caracas, Venezuela

REUTERS

15/30 20 June 2016

Chelsea Clinton holds her newborn son Aidan Clinton Mezvinsky with her husband Marc Mezvinsky, as U.S. Democratic presidential candidate Hillary Clinton and former President Bill Clinton pose together as they exit Lenox Hill Hospital in New York City

REUTERS

16/30 20 June 2016

Secretary of State John Kerry meets United Nations High Commissioner for Refugees Special Envoy Angelina Jolie Pitt at the Department of State in Washington. Pitt called for action on World Refugee Day

AP

17/30 20 June 2016

Rome's newly elected mayor Virginia Raggi, of 5-Star Movement, gestures during a news conference in Rome, Italy

REUTERS

18/30 20 June 2016

Britain's Prime Minister David Cameron (C) walks alongside Labour party leader Jeremy Corbyn as they leave the Houses of Parliament for a service of remembrance after a special session to honour murdered lawmaker Jo Cox, in London

AFP/Getty Images

19/30 19 June 2016

British designer Vivienne Westwood appears on the catwalk at the end of the Spring/Summer 2017 Men's Collection of British fashion label Vivienne Westwood during the Milan Men's Fashion Week

EPA

20/30 18 June 2016

The International Space Station (ISS) crew members Timothy Peake of Britain, Yuri Malenchenko of Russia and Timothy Kopra of the U.S., surrounded by ground personnel, rest shortly after landing near the town of Dzhezkazgan in Kazakhstan

REUTERS

21/30 18 June 2016

Actor Brad Pitt arrives to start the 84th 24-hour Le Mans endurance race in Le Mans, western France

AP

22/30 17 June 2016

Labour MP's (L-R) Lucy Powell, Paula Sheriff, Jeff Smith, and former Labour Party councillor Karen Rowling, react as they view tributes near the scene of the murder of Labour Member of Parliament Jo Cox in Birstal

Reuters

23/30 17 June 2016

Chinese President Xi Jinping, center left, and his Serbian counterpart, Tomislav Nikolic, center right, pass by Serbian army Honor Guards upon Xi's arrival to Belgrade, Serbia. Xi arrived in Serbia for a visit meant to boost relations with the friendly nation and assert China's intention to increase its presence in the Balkans and Europe

AP

24/30 16 June 2016

Pope Francis caresses a young tiger during a meeting with the participants in the Jubilee of the World of Travelling Shows at Paul VI audience hall in Vatican

AFP/Getty Images

25/30 15 June 2016

Oscar Pistorius walks across the courtroom without his prosthetic legs during the third day of the resentencing hearing for the 2013 murder of his girlfriend Reeva Steenkamp. Pistorius's defence sought to demonstrate how the athlete would 'not be able to defend himself' without his prosthetic legs

Reuters

26/30 15 June 2016

A boat carrying supporters for a ' remain' vote in the EU referendum including Irish singer Bob Geldof (C) shout and wave at fishing boats supporting a 'leave' vote as they sail on the river Thames in central London

AFP/Getty Images

27/30 14 June 2016

Alison McGovern MP looks on as Yvette Cooper MP gives a helping hand to her husband and former shadow chancellor Ed Balls, as he gets up from a story time session, during a Vote Remain canvassing visit to Shadsworth Children's Centre in Blackburn

Getty Images

28/30 13 June 2016

Singer Lady Gaga tries not to cry while reading some of the names of the dead at a vigil for the worst mass shooing in United States history, in Los Angeles

Getty Images

29/30 13 June 2016

South African Paralympian Oscar Pistorius is surrounded by policemen as he arrives at Pretoria High Court to attend a sentencing hearing set to send him back to jail for murdering his girlfriend Reeva Steenkamp three years ago

Getty

30/30 12 June 2016

U.S. President Barack Obama speaks about the worst mass shooting in U.S. history that took place in Orlando, at the White House in Washington

REUTERS
It is being delivered in association with ReLit, a new charity dedicated to "bibliotherapy", the wellbeing promoted by great literature (www.relit.org.uk) and the brainchild of Dr Paula Byrne, who interviewed Lord Bragg for the course. 
Sir Jonathan said: "We are proud to have put together what we believe is the world's first ever free online course devoted specifically to the exploration of literature and mental health.
"We are deeply grateful to the doctors, writers and others who have given us an extraordinary body of interview material, and we are overwhelmed by the number of prospective learners who have already signed up, well in advance of the course."
---
Melvyn Bragg on dementia
"The communication that I discovered completely by accident, was that [my mother was] a good singer and I used to do a lot of singing. If I – we – started to sing (and I don't know why) 'One Man Went to Mow', or something very simple that you used to sing on the back of buses when you went on trips, all of those sorts of songs, she knew more of the verses than I did. She was completely in command of long songs — 'My Bonnie Lies Over the Ocean' — she'd go on and on."
Stephen Fry on depression and  bipolar disorder
Fry chose two poems that have helped him in dark times: John Keats's "Ode to a Nightingale" and Philip Larkin's "Aubade". 
Keats's poem was written the year after his brother Tom died of tuberculosis, and Keats was anxious about his own health. Larkin's poem was written towards the end of his life, when he struggled with writer's block.
"Oddly enough, they do [cheer me up]. I suppose it's because there's an authenticity about them. They have really been to places that I've been, but they've made something of it, something permanent and remarkable. Two incredible poems."
Ian McKellen on ageing in King Lear 
"I know, from talking to friends who'd seen me play King Lear that they often related it to their own experience with aged parents; my own stepmother was stumbling towards 100 while I was doing Lear. Old age, being tired, wanting a little peace. I think that's how Lear starts out. He just wants to let it all go and have a bit of fun, or just sleep … He's exhausted and by his foolishness (not just of getting rid of his youngest daughter, but giving too much power to the other two), he then has to cope with all those reactions."