Stephen Fry, Sir Ian McKellen and Melvyn Bragg have each given deeply personal interviews to academics as part of a free online course which considers how poems, plays and novels can help us to understand and cope with deep emotional distress.
The trio discuss their experiences of some of the six themes – stress, heartbreak, bereavement, trauma, depression and bipolar, ageing and dementia – that make up "Literature and mental health: Reading for wellbeing". Each man also describes how the work of literary greats such as Shakespeare, WH Auden and Philip Larkin have helped them during troubled times.
Fry has experienced mental health problems throughout his life, but was not diagnosed with bipolar disorder until he was 37. He explores the value of poetry, poetic form and how the metrical "stresses" of poetry – the emphasis that falls on certain syllables and not others – can help people to cope with the mental and emotional stresses of modern life.
"It seems language and poetry, which one takes to be the highest expression of language, is a natural way for me both to grapple with demons but also to escape from them," Fry told Sir Jonathan Bate, honorary professor in English and comparative literary studies, who delivers the University of Warwick course.
"Actually using the word 'demons' is interesting – WH Auden, a great poet hero of mine, when asked whether he would get rid of his demons, through poetry, said: 'No, no, I don't want to get rid of my demons, or my angels would fly away too.'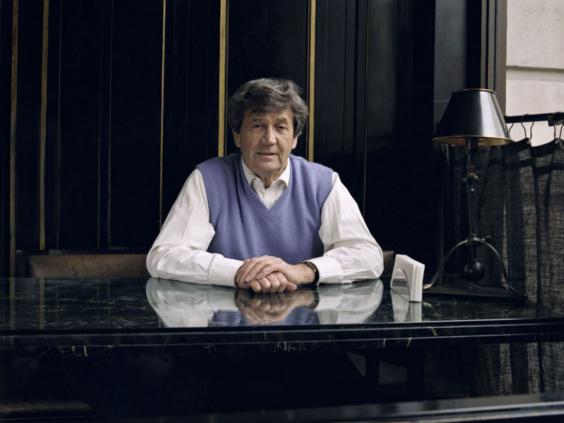 "I don't know whether that's true, but certainly because you can express ideas in an unusual way when you're a poet, you can express your feelings, the turbulence within you."
Around one in four people has a mental health problem, according to the leading mental health charities Mind and Rethink Mental Illness, yet there is still a public stigma surrounding this form of illness.
Broadcaster and presenter Lord Bragg describes how he has been clinically depressed twice – the first time in his early teens when he had no idea what was afflicting him. "I couldn't understand what was going on. I couldn't tell anybody about it," he said. 
"My mind would leave me, and I thought I was going mad, but there's nobody you could talk to.
"I'm talking about 1951 or '52 in a small northern town. You couldn't tell your parents, you couldn't tell your teacher, you couldn't possibly go to your doctor …. You couldn't tell your friends. There's nobody you could talk to about it."
He attributes reading and coming across new writing as "a sort of lifeline", with one poet proving particularly helpful.
"We did English in the sixth form, and when reading [Wordsworth's] 'The Prelude', I came across passages where it was quite clear –  in which the boy is in terrible trouble.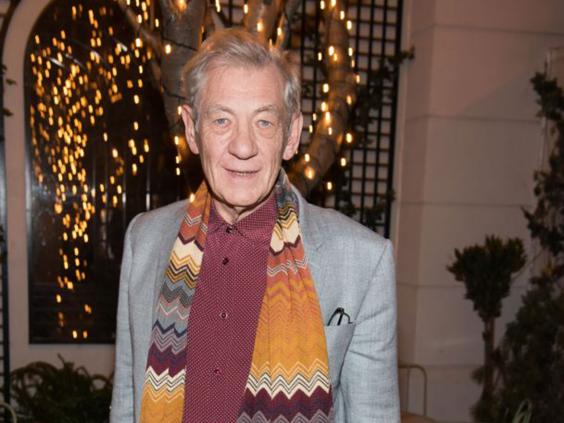 "He's got to hold on to his stance and maintain his sanity, and I thought that was exactly what I was doing. So I immediately connected with Wordsworth in a completely different way. 
"He was talking about me in that sense, and that was what drew me into Wordsworth."
In 2013 Lord Bragg wrote the novel Grace and Mary, which critics described as an insightful, moving tale of ageing and our helplessness in the face of dementia. His mother, also called Mary, had died the previous year, aged 95, having suffered Alzheimer's for five years. 
During his interview for the course, the broadcaster describes a remarkable moment when Wordsworth's poetry helped him to connect with his mother. In his novel, John, a character based on Bragg himself, is at his mother's bedside and begins reciting 'Daffodils' when Mary joins in – an incident that happened in real life.
"[My mother] said, 'We learnt it in school', so she took it up and quoted the rest of it ….I did think that was a healing thing."
Sir Ian starred as King Lear in a memorable 2007 RSC production, which required him to appear naked during a scene when Lear strips off during the storm. The actor said he saw the king as "a victim of some mental disability".
" 'Mad' is a word that rings through the play and I think perhaps has a different sort of emphasis depending on where it's actually used. However I don't look on Lear's madness as being a frailty. Rather, it's a sign of his strength."
More than 9,000 people have already signed up for the course, which begins on 1 February. 
People news in pictures
People news in pictures
1/28 25 August 2015

Dwayne Johnson aka The Rock tops Forbes' 2016 Highest Paid actors list after earning $64 million over the past year

Getty

2/28 24 August 2016

Nigel Farage speaks about Brexit at a Donald Trump rally in Jackson, Mississippi

Getty

3/28 21 August 2016

Gold medallist Helen Glover celebrates during the Olympics closing ceremony

Getty

4/28 20 August 2016

Mo Farah wins the 5,000 metre race in Rio

Julian Finney/Getty Images

5/28 17 August 2016

Laura Trott, right, kisses her fiance Jason Kenny, left, both of Britain, after he won the men's keirin cycling final at the Rio Olympic Velodrome during the 2016 Summer Olympics in Rio de Janeiro

AP

6/28 16 August 2016

Democratic presidential nominee Hillary Clinton welcomes Vice President Joe Biden as he disembarks from Air Force Two for a joint campaign event in Scranton, Pennsylvania

REUTERS

7/28 15 August 2016

Indian Prime Minister Narendra Modi gestures as he addresses the nation from the historic Red Fort during Independence Day celebrations in Delhi

REUTERS

8/28 14 August 2016

Jamaica's Usain Bolt (Top) poses with fellow athletes for a selfie photo as he celebrates after winning the Men's 100m Final during the athletics event at the Rio 2016 Olympic Games at the Olympic Stadium in Rio de Janeiro

AFP/Getty Images

9/28 13 August 2016

Former Cuban President Fidel Castro (2nd L), sitting between Venezuelan President Nicolas Maduro (3rd L) and Cuban President Raul Castro (L), is seen attending the celebration of his 90th birthday at the Karl Marx theatre in Havana

AFP/Getty Images

10/28 12 August 2016

Britain's Prime Minister Theresa May walks in a forest with her husband Philip at the start of a summer holiday in the Alps, in Switzerland

Reuters

11/28 11 August 2016

Pope Francis smiles as he browses through drawings at the Vatican. Pope Francis had lunch with a group of Syrian refugees who were brought to Italy from the Greek island of Lesbos thanks to the pope's intercession. The Vatican said that the pope brought toys and other gifts for the children, who, in turn, gave him a selection of their drawings

AP

12/28 10 August 2016

Turkey's President Tayyip Erdogan addresses his supporters in front of the Presidential Palace in Ankara

REUTERS

13/28 9 August 2016

Cast member Salma Hayek takes a selfie with co-stars (L-R) Nick Kroll, Paul Rudd, Seth Rogen, Michael Cera and Danny McBride at the premiere for the movie "Sausage Party" in Los Angeles

REUTERS

14/28 19 July 2016

Turkey's Prime Minister Binali Yildrim addresses members of parliament from his ruling AK Party (AKP) during a meeting at the Turkish parliament in Ankara

REUTERS

15/28 18 July 2016

Melania Trump, wife of Republican U.S. presidential candidate Donald Trump, waves as she arrives to speak at the Republican National Convention in Cleveland

Reuters

16/28 18 July 2016

Britain's Foreign Secretary Boris Johnson listens to Spain's Foreign Minister Jose Manuel Garcia-Margallo (L) during an European Union foreign ministers meeting in Brussels

REUTERS

17/28 17 July 2016

Turkey's President Recep Tayyip Erdogan reacts after attending the funeral of a victim of the coup attempt in Istanbul

Getty Images

18/28 16 July 2016

Republican presidential candidate Donald Trump, introduces Gov. Mike Pence, during a campaign event to announce Pence as the vice presidential running mate, in New York. Trump called Pence "my partner in this campaign" and his first and best choice to join him on a winning Republican presidential ticket

AP

19/28 15 July 2016

French President Francois Hollande looks on as he speaks to journalists at the Prefectoral Palace the day after a gunman smashed a truck into a crowd of revellers celebrating Bastille Day in Nice, killing at least 84 people

AFP/Getty Images

20/28 14 July 2016

Newly appointed British Foreign Secretary Boris Johnson leaves his home in north London

AP

21/28 13 July 2016

Queen Elizabeth II welcomes Theresa May at the start of an audience, where she invited the former Home Secretary to become Prime Minister and form a new government, at Buckingham Palace. Former Home Secretary Theresa May becomes the UK's second female Prime Minister after she was selected unopposed by Conservative MPs to be their new party leader

Getty Images Europe

22/28 13 July 2016

Outgoing British Prime Minister David Cameron is accompanied by his wife Samantha and their children as they hug on the doorsteps upon their departure from No. 10 Downing Street for the last time

EPA

23/28 12 July 2016

Pakistani Nobel Peace Prize laureate Malala Yousafzai arrives to celebrate her 19th birthday at the Dadaab refugee camp near the Kenya-Somalia border

REUTERS

24/28 11 July 2016

Britain's new Conservative Party leader Theresa May receives a kiss from her husband Philip John May, after speaking to members of the media at The St Stephen's entrance to the Palace of Westminster in London. Theresa May will become the prime minister who leads Britain's into Brexit talks after her only rival in the race to succeed David Cameron pulled out unexpectedly. May was left as the only contender standing after the withdrawal from the leadership race of Andrea Leadsom, who faced criticism for suggesting she was more qualified to be premier because she had children

AFP/Getty Images

25/28 11 July 2016

Prime Minister David Cameron gestures as he addresses the media outside 10 Downing Street, where he announced that Theresa May would be Britain's new leader

AFP/Getty Images

26/28 11 July 2016

Andrea Leadsom, a candidate to become the next Conservative Party leader and British prime minister, rules herself out of the leadership battle during a news conference in central London

REUTERS

27/28 10 July 2016

Portugal's forward Cristiano Ronaldo reacts as he is carried on a stretcher off the pitch by team medics after an injury following a clash with France's forward Dimitri Payet (not pictured) during the Euro 2016 final football match between Portugal and France at the Stade de France in Saint-Denis, north of Paris

AFP/Getty Images

28/28 10 July 2016

Britain's Andy Murray kisses the winner's trophy after his men's singles final victory over Canada's Milos Raonic on the last day of the 2016 Wimbledon Championships at The All England Lawn Tennis Club in Wimbledon

AFP/Getty Images
It is being delivered in association with ReLit, a new charity dedicated to "bibliotherapy", the wellbeing promoted by great literature (www.relit.org.uk) and the brainchild of Dr Paula Byrne, who interviewed Lord Bragg for the course. 
Sir Jonathan said: "We are proud to have put together what we believe is the world's first ever free online course devoted specifically to the exploration of literature and mental health.
"We are deeply grateful to the doctors, writers and others who have given us an extraordinary body of interview material, and we are overwhelmed by the number of prospective learners who have already signed up, well in advance of the course."
---
Melvyn Bragg on dementia
"The communication that I discovered completely by accident, was that [my mother was] a good singer and I used to do a lot of singing. If I – we – started to sing (and I don't know why) 'One Man Went to Mow', or something very simple that you used to sing on the back of buses when you went on trips, all of those sorts of songs, she knew more of the verses than I did. She was completely in command of long songs — 'My Bonnie Lies Over the Ocean' — she'd go on and on."
Stephen Fry on depression and  bipolar disorder
Fry chose two poems that have helped him in dark times: John Keats's "Ode to a Nightingale" and Philip Larkin's "Aubade". 
Keats's poem was written the year after his brother Tom died of tuberculosis, and Keats was anxious about his own health. Larkin's poem was written towards the end of his life, when he struggled with writer's block.
"Oddly enough, they do [cheer me up]. I suppose it's because there's an authenticity about them. They have really been to places that I've been, but they've made something of it, something permanent and remarkable. Two incredible poems."
Ian McKellen on ageing in King Lear 
"I know, from talking to friends who'd seen me play King Lear that they often related it to their own experience with aged parents; my own stepmother was stumbling towards 100 while I was doing Lear. Old age, being tired, wanting a little peace. I think that's how Lear starts out. He just wants to let it all go and have a bit of fun, or just sleep … He's exhausted and by his foolishness (not just of getting rid of his youngest daughter, but giving too much power to the other two), he then has to cope with all those reactions." 
Reuse content