Stephen Fry, Sir Ian McKellen and Melvyn Bragg have each given deeply personal interviews to academics as part of a free online course which considers how poems, plays and novels can help us to understand and cope with deep emotional distress.
The trio discuss their experiences of some of the six themes – stress, heartbreak, bereavement, trauma, depression and bipolar, ageing and dementia – that make up "Literature and mental health: Reading for wellbeing". Each man also describes how the work of literary greats such as Shakespeare, WH Auden and Philip Larkin have helped them during troubled times.
Fry has experienced mental health problems throughout his life, but was not diagnosed with bipolar disorder until he was 37. He explores the value of poetry, poetic form and how the metrical "stresses" of poetry – the emphasis that falls on certain syllables and not others – can help people to cope with the mental and emotional stresses of modern life.
"It seems language and poetry, which one takes to be the highest expression of language, is a natural way for me both to grapple with demons but also to escape from them," Fry told Sir Jonathan Bate, honorary professor in English and comparative literary studies, who delivers the University of Warwick course.
"Actually using the word 'demons' is interesting – WH Auden, a great poet hero of mine, when asked whether he would get rid of his demons, through poetry, said: 'No, no, I don't want to get rid of my demons, or my angels would fly away too.' 
"I don't know whether that's true, but certainly because you can express ideas in an unusual way when you're a poet, you can express your feelings, the turbulence within you."
Around one in four people has a mental health problem, according to the leading mental health charities Mind and Rethink Mental Illness, yet there is still a public stigma surrounding this form of illness.
Broadcaster and presenter Lord Bragg describes how he has been clinically depressed twice – the first time in his early teens when he had no idea what was afflicting him. "I couldn't understand what was going on. I couldn't tell anybody about it," he said. 
"My mind would leave me, and I thought I was going mad, but there's nobody you could talk to.
"I'm talking about 1951 or '52 in a small northern town. You couldn't tell your parents, you couldn't tell your teacher, you couldn't possibly go to your doctor …. You couldn't tell your friends. There's nobody you could talk to about it."
He attributes reading and coming across new writing as "a sort of lifeline", with one poet proving particularly helpful.
"We did English in the sixth form, and when reading [Wordsworth's] 'The Prelude', I came across passages where it was quite clear –  in which the boy is in terrible trouble.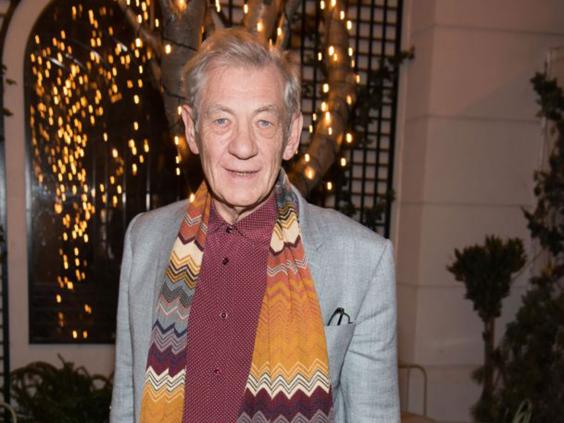 "He's got to hold on to his stance and maintain his sanity, and I thought that was exactly what I was doing. So I immediately connected with Wordsworth in a completely different way. 
"He was talking about me in that sense, and that was what drew me into Wordsworth."
In 2013 Lord Bragg wrote the novel Grace and Mary, which critics described as an insightful, moving tale of ageing and our helplessness in the face of dementia. His mother, also called Mary, had died the previous year, aged 95, having suffered Alzheimer's for five years. 
During his interview for the course, the broadcaster describes a remarkable moment when Wordsworth's poetry helped him to connect with his mother. In his novel, John, a character based on Bragg himself, is at his mother's bedside and begins reciting 'Daffodils' when Mary joins in – an incident that happened in real life.
"[My mother] said, 'We learnt it in school', so she took it up and quoted the rest of it ….I did think that was a healing thing."
Sir Ian starred as King Lear in a memorable 2007 RSC production, which required him to appear naked during a scene when Lear strips off during the storm. The actor said he saw the king as "a victim of some mental disability".
" 'Mad' is a word that rings through the play and I think perhaps has a different sort of emphasis depending on where it's actually used. However I don't look on Lear's madness as being a frailty. Rather, it's a sign of his strength."
More than 9,000 people have already signed up for the course, which begins on 1 February. 
People news in pictures
People news in pictures
1/9

US President-elect Donald Trump and musician Kanye West pose for media at Trump Tower in Manhattan, New York City

Reuters

2/9

Anna Wintour apologises for criticising Donald Trump on a train. Fashionista was reportedly heard saying the President-elect would use the Presidency 'to sell himself and his brand'

Getty

3/9

Ivanka Trump and her husband might be joining the next administration. The couple is plotting a move to the nation's capital

Getty

4/9

Samuel L Jackson calls Muslims 'the new black kids in America' 'People perceive them as a threat before even saying hello,' actor says of Muslims in the US

Getty

5/9

Former JLS star Oritse Williams denies rape allegation The singer has not been charged

Getty

6/9

Bill Gates announces $1bn investment fund for clean energy technology Team-up with Richard Branson, Jeff Bezos and others aims to fight climate change - and reap 'super' rewards

Getty

7/9

Donald Trump's aide worked for anti-immigation extremists Poll was used by President-elect during campaign to justify banning Muslims from the US

Reuters

8/9

Henry Kissinger tells Nobel Peace Prize forum to give Donald Trump a chance More than 7,000 people called for the 'mastermind of war' to be arrested while visiting Norway

EPA

9/9

John Travolta dismisses new Scientology documentary by former member Leah Remini The actor defends the church and says it was a source of support for him when he lost his girlfriend, mother and son

Getty
It is being delivered in association with ReLit, a new charity dedicated to "bibliotherapy", the wellbeing promoted by great literature (www.relit.org.uk) and the brainchild of Dr Paula Byrne, who interviewed Lord Bragg for the course. 
Sir Jonathan said: "We are proud to have put together what we believe is the world's first ever free online course devoted specifically to the exploration of literature and mental health.
"We are deeply grateful to the doctors, writers and others who have given us an extraordinary body of interview material, and we are overwhelmed by the number of prospective learners who have already signed up, well in advance of the course."
---
Melvyn Bragg on dementia
"The communication that I discovered completely by accident, was that [my mother was] a good singer and I used to do a lot of singing. If I – we – started to sing (and I don't know why) 'One Man Went to Mow', or something very simple that you used to sing on the back of buses when you went on trips, all of those sorts of songs, she knew more of the verses than I did. She was completely in command of long songs — 'My Bonnie Lies Over the Ocean' — she'd go on and on."
Stephen Fry on depression and  bipolar disorder
Fry chose two poems that have helped him in dark times: John Keats's "Ode to a Nightingale" and Philip Larkin's "Aubade". 
Keats's poem was written the year after his brother Tom died of tuberculosis, and Keats was anxious about his own health. Larkin's poem was written towards the end of his life, when he struggled with writer's block.
"Oddly enough, they do [cheer me up]. I suppose it's because there's an authenticity about them. They have really been to places that I've been, but they've made something of it, something permanent and remarkable. Two incredible poems."
Ian McKellen on ageing in King Lear 
"I know, from talking to friends who'd seen me play King Lear that they often related it to their own experience with aged parents; my own stepmother was stumbling towards 100 while I was doing Lear. Old age, being tired, wanting a little peace. I think that's how Lear starts out. He just wants to let it all go and have a bit of fun, or just sleep … He's exhausted and by his foolishness (not just of getting rid of his youngest daughter, but giving too much power to the other two), he then has to cope with all those reactions." 
Reuse content