Stephen Fry, Sir Ian McKellen and Melvyn Bragg have each given deeply personal interviews to academics as part of a free online course which considers how poems, plays and novels can help us to understand and cope with deep emotional distress.
The trio discuss their experiences of some of the six themes – stress, heartbreak, bereavement, trauma, depression and bipolar, ageing and dementia – that make up "Literature and mental health: Reading for wellbeing". Each man also describes how the work of literary greats such as Shakespeare, WH Auden and Philip Larkin have helped them during troubled times.
Fry has experienced mental health problems throughout his life, but was not diagnosed with bipolar disorder until he was 37. He explores the value of poetry, poetic form and how the metrical "stresses" of poetry – the emphasis that falls on certain syllables and not others – can help people to cope with the mental and emotional stresses of modern life.
"It seems language and poetry, which one takes to be the highest expression of language, is a natural way for me both to grapple with demons but also to escape from them," Fry told Sir Jonathan Bate, honorary professor in English and comparative literary studies, who delivers the University of Warwick course.
"Actually using the word 'demons' is interesting – WH Auden, a great poet hero of mine, when asked whether he would get rid of his demons, through poetry, said: 'No, no, I don't want to get rid of my demons, or my angels would fly away too.' 
"I don't know whether that's true, but certainly because you can express ideas in an unusual way when you're a poet, you can express your feelings, the turbulence within you."
Around one in four people has a mental health problem, according to the leading mental health charities Mind and Rethink Mental Illness, yet there is still a public stigma surrounding this form of illness.
Broadcaster and presenter Lord Bragg describes how he has been clinically depressed twice – the first time in his early teens when he had no idea what was afflicting him. "I couldn't understand what was going on. I couldn't tell anybody about it," he said. 
"My mind would leave me, and I thought I was going mad, but there's nobody you could talk to.
"I'm talking about 1951 or '52 in a small northern town. You couldn't tell your parents, you couldn't tell your teacher, you couldn't possibly go to your doctor …. You couldn't tell your friends. There's nobody you could talk to about it."
He attributes reading and coming across new writing as "a sort of lifeline", with one poet proving particularly helpful.
"We did English in the sixth form, and when reading [Wordsworth's] 'The Prelude', I came across passages where it was quite clear –  in which the boy is in terrible trouble.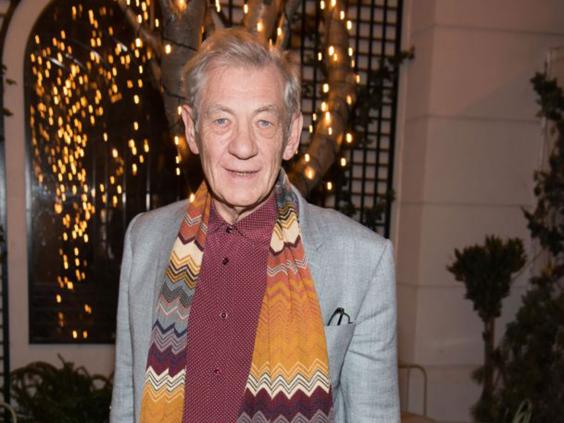 "He's got to hold on to his stance and maintain his sanity, and I thought that was exactly what I was doing. So I immediately connected with Wordsworth in a completely different way. 
"He was talking about me in that sense, and that was what drew me into Wordsworth."
In 2013 Lord Bragg wrote the novel Grace and Mary, which critics described as an insightful, moving tale of ageing and our helplessness in the face of dementia. His mother, also called Mary, had died the previous year, aged 95, having suffered Alzheimer's for five years. 
During his interview for the course, the broadcaster describes a remarkable moment when Wordsworth's poetry helped him to connect with his mother. In his novel, John, a character based on Bragg himself, is at his mother's bedside and begins reciting 'Daffodils' when Mary joins in – an incident that happened in real life.
"[My mother] said, 'We learnt it in school', so she took it up and quoted the rest of it ….I did think that was a healing thing."
Sir Ian starred as King Lear in a memorable 2007 RSC production, which required him to appear naked during a scene when Lear strips off during the storm. The actor said he saw the king as "a victim of some mental disability".
" 'Mad' is a word that rings through the play and I think perhaps has a different sort of emphasis depending on where it's actually used. However I don't look on Lear's madness as being a frailty. Rather, it's a sign of his strength."
More than 9,000 people have already signed up for the course, which begins on 1 February. 
People news in pictures
People news in pictures
1/30 23 September 2016

A statue of the movie boxer Rocky stands near the stage entrance as Republican presidential nominee Donald Trump holds a rally with supporters in Aston, Pennsylvania

REUTERS

2/30 22 September 2016

Priscilla Chan embraces her husband Mark Zuckerberg while announcing the Chan Zuckerberg Initiative to "cure, prevent or manage all disease" by the end of the century during a news conference at UCSF Mission Bay in San Francisco

REUTERS

3/30 21 September 2016

British Foreign Secretary Boris Johnson reads before a meeting of the United Nations Security Council during the 71st session of the U.N. General Assembly at U.N. headquarters in New York

REUTERS

4/30 20 September 2016

Britain's Prince William sits in the cockpit of his East Anglian Air Ambulance (EAAA) H145 helicopter, in London

REUTERS

5/30 19 September 2016

Model Cara Delevingne poses for photographers upon arrival at the Burberry Spring/Summer 2017 fashion show at London Fashion Week

AP

6/30 19 September 2016

Cuba's former leader Fidel Castro, right, shakes hands with Iranian President Hassan Rouhani, center, in Havana. Rouhani is on a one-day official visit to Cuba

AP

7/30 18 September 2016

French far-right Front National (FN) party's President, Marine Le Pen, gestures as she delivers a speech on stage during the FN's summer congress in Frejus, southern France. Marine Le Pen's slogan reading "In the name of the [French] people" is seen on the rostrum

AFP/Getty Images

8/30 17 September 2016

Pope Francis holding an infant during his visit to the neonatology ward of San Giovanni Hospital in Rome

AFP/Getty Images

9/30 16 September 2016

Outgoinng leader Nigel Farage embraces new leader of the anti-EU UK Independence Party (UKIP) Diane James as she is introduced at the UKIP Autumn Conference in Bournemouth Diane James was announced as UKIP's new leader on September 16 to replace charismatic figurehead Nigel Farage. Farage made the shock decision to quit as leader of the UK Independence Party following victory in the referendum on Britain's membership of the European Union. / AFP PHOTO / DANIEL LEAL-OLIVASDANIEL LEAL-OLIVAS/AFP/Getty Images

AFP/Getty Images

10/30 15 September 2016

Musicians and members of the Beatles, Paul McCartney, right, and Ringo Starr pose for photographers upon arrival at the World premiere of the Beatles movie, Ron Howard's 'Eight days a week-the touring years' in London

AP

11/30 15 September 2016

Hillary Clinton boards her plane to return to campaigning after her bout with pneumonia at Westchester County Airport in White Plains, New York

AFP/Getty Images

12/30 15 September 2016

Japan's main opposition Democratic Party's new leader Renho (C) raises her fists with her party lawmakers after she was elected party leader at the party plenary meeting in Tokyo

REUTERS

13/30 15 September 2016

Secretary of State John Kerry listens as actor and activist Leonardo DiCaprio speaks at the Our Ocean, One Future conference at the State Department in Washington. The conferences focus on marine protected areas, sustainable fisheries, marine pollution, and climate-related impacts on the ocean

AP

14/30 14 September 2016

North Korean leader Kim Jong Un provides field guidance to Farm No. 1116 under KPA Unit 810, in North Korea

REUTERS

15/30 13 September 2016

Britain's Prime Minister Theresa May greets Myanmar's State Counsellor, Aung San Suu Kyi in N10 Downing Street. Aung San Suu Kyi is on an official visit to London

EPA

16/30 12 September 2016

Lindsay Lohan making a trade at BGC Annual Global Charity Day at Canary Wharf in London

Getty Images

17/30 11 September 2016

Hillary Clinton waves to the press as she leaves her daughter's apartment building after resting in New York. Clinton departed from a remembrance ceremony on the 15th anniversary of the 9/11 attacks after feeling "overheated," but was later doing "much better," her campaign saidImages

AFP/Getty Images

18/30 11 September 2016

Tibet's exiled spiritual leader the Dalai Lama greets Belgian Flemish Parliament President Jan Peumans during a public debate in Brussels

REUTERS

19/30 11 September 2016

Producer Colin Firth arrives on the red carpet for the film "Loving" during the 41st Toronto International Film Festival (TIFF), in Toronto, Canada

REUTERS

20/30 10 September 2016

Russian President Vladimir Putin poses for a photo during the celebrations for the City Day at Red Square in Moscow, Russia

REUTERS

21/30 9 September 2016

Prince Carl Philip and Princess Sofia with Prince Alexander during his christening at the Palace Chapel of the Drottningholm Palace, Stockholm, Sweden

REUTERS

22/30 8 September 2016

Actress Lily-Rose depp and actress Natalie Portman (R) attend the Premiere of the movie "Planetarium" presented out of competition at the 73rd Venice Film Festival

AFP/Getty Images

23/30 8 September 2016

UN Special Envoy, Angelina Jolie is greeted by UK Vice Chief of the Defence Staff General Sir Gordon Messenger at the UN Peacekeeping Defence Ministerial at Lancaster House in London

Getty Images

24/30 7 September 2016

Apple CEO Tim Cook shows an iPhone 7 to performer Maddie Ziegler during an event to announce new products in San Francisco

AP

25/30 7 September 2016

Usher poses on his star after it was unveiled on the Hollywood Walk of Fame in Los Angeles, California

REUTERS

26/30 7 September 2016

President Barack Obama greets monks as he tours the Wat Xieng Thong Buddhist Temple in Luang Prabang. Obama became the first US president to visit Laos in office, touching down in Vientiane late on 5 September for a summit of East and South East Asian leaders

AFP/Getty Images

27/30 7 September 2016

Philippines President Rodrigo Duterte attends the ASEAN Summit in Vientiane, Laos, two days after he has labelled US counterpart Barack Obama a "son of a bitch" and warned him not to question his policy of extrajudicial killings

REUTERS

28/30 6 September 2016

Cast member Eddie Murphy (L) poses with former California Governor Arnold Schwarzenegger at the premiere of "Mr. Church" in Los Angeles, California

REUTERS

29/30 6 September 2016

Russian President Vladimir Putin pays his respects at the grave of late Uzbek leader Islam Karimov in the Shaki Zinda cemetery in Samarkand

AFP/Getty Images

30/30 6 September 2016

North Korean leader Kim Jong Un provides field guidance during a fire drill of ballistic rockets by Hwasong artillery units of the KPA Strategic Force

Reuters
It is being delivered in association with ReLit, a new charity dedicated to "bibliotherapy", the wellbeing promoted by great literature (www.relit.org.uk) and the brainchild of Dr Paula Byrne, who interviewed Lord Bragg for the course. 
Sir Jonathan said: "We are proud to have put together what we believe is the world's first ever free online course devoted specifically to the exploration of literature and mental health.
"We are deeply grateful to the doctors, writers and others who have given us an extraordinary body of interview material, and we are overwhelmed by the number of prospective learners who have already signed up, well in advance of the course."
---
Melvyn Bragg on dementia
"The communication that I discovered completely by accident, was that [my mother was] a good singer and I used to do a lot of singing. If I – we – started to sing (and I don't know why) 'One Man Went to Mow', or something very simple that you used to sing on the back of buses when you went on trips, all of those sorts of songs, she knew more of the verses than I did. She was completely in command of long songs — 'My Bonnie Lies Over the Ocean' — she'd go on and on."
Stephen Fry on depression and  bipolar disorder
Fry chose two poems that have helped him in dark times: John Keats's "Ode to a Nightingale" and Philip Larkin's "Aubade". 
Keats's poem was written the year after his brother Tom died of tuberculosis, and Keats was anxious about his own health. Larkin's poem was written towards the end of his life, when he struggled with writer's block.
"Oddly enough, they do [cheer me up]. I suppose it's because there's an authenticity about them. They have really been to places that I've been, but they've made something of it, something permanent and remarkable. Two incredible poems."
Ian McKellen on ageing in King Lear 
"I know, from talking to friends who'd seen me play King Lear that they often related it to their own experience with aged parents; my own stepmother was stumbling towards 100 while I was doing Lear. Old age, being tired, wanting a little peace. I think that's how Lear starts out. He just wants to let it all go and have a bit of fun, or just sleep … He's exhausted and by his foolishness (not just of getting rid of his youngest daughter, but giving too much power to the other two), he then has to cope with all those reactions." 
Reuse content