Mark Haddon's novel The Curious Incident of the Dog in the Night-Time has been withdrawn from a US school's reading list after some parents complained about the number of swear words.
Pupils at Lincoln High School in Tallahassee, Florida, were told not to read the 2003 book during the summer holidays, with principal Allen Burch saying he had to "give the opportunity for parents to parent".
Objections focused mainly on the "offensive" language of the book, with the "taking of God's name in vain" also proving controversial, according to local newspaper the Tallahassee Democrat.
The mystery novel follows a 15-year-old boy, thought to have Asperger's or autism, as he investigates the murder of his neighbour's dog. It was long-listed for the Man Booker Prize and a theatre adaptation that won five Tony Awards is still running on Broadway.
Banned books
Banned books
1/10 Banned books

2/10 Banned books

3/10 Banned books

The entire trilogy of E.L James' Fifty Shades of Grey was banned in Malaysia from 2015 for containing "sadistic" material and "threat to morality".

4/10 Banned books

5/10 Banned books

6/10 Banned books

7/10 Banned books

8/10 Banned books

9/10 Banned books

10/10 D.H Lawrence's Lady Chatterley's Lover
But Sue Gee, whose daughter attends the school, did not deem the book appropriate for a reading assignment.
"I am not interested in having books banned, but to have that language and to take the name of Christ in vain - I don't go for that," she said. "As a Christian, and as a female, I was offended. I know it's not realistic to pretend bad words don't exist, but it is my responsibility as a parent to make sure that my daughter knows what is right or wrong."
The book contains 28 f-words, 18 s-words and one c-word, which is considered more offensive in the US than it is in Britain. God's name is taken in vain nine times, and some characters discuss their atheistic beliefs.
But other parents strongly disagree with Gee's stance, including Valerie Mindlin who does not approve of "second-guessing teachers".
"I never thought that the school would participate in an act of censorship," she said. "At what point do you let parents decide the curriculum for an entire school?"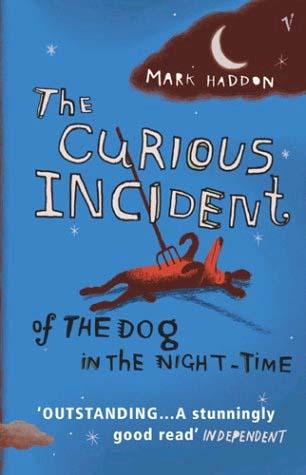 Principal Burch's decision to cancel the reading assignment has been accused of violating district bylaws stating that a committee review process is required for challenged books.
Scotty Crowe, district assistant superintendent, said the assignment was not "true curriculum" and is not "being banned".
"We take censorship very seriously," he said. "But it wasn't a part of the true curriculum. We use summer reading as a way to keep kids engaged over the summer. The book will remain on the media center shelves."
Haddon told the Guardian that he continues to be surprised at complaints made about his novel's language, while "no-one has ever complained that the book is about a mother abandoning her son or that it contains a scene in which a father hits his son."
Reuse content