As Bath prepares to be "woken up" by book lovers arriving for the literature festival on Friday, anticipation is building for a tribute to one of the great literary events of the city's past.
On its 20th anniversary, The Independent Bath Literature Festival will stage Ted Hughes: A Tribute, with luminaries including his daughter and a poet dubbed the Hughes "for the next generation".
In 1995, the poet laureate held a 1,000-strong crowd spellbound with readings of his work at The Forum. It was one of his last major public speaking appearances before his death in 1998.
Viv Groskop, artistic director of the festival, said: "Everyone's really excited about this event. Many people remember him being in Bath, giving these amazing readings."
The event, which takes place tomorrow, will be hosted by Bel Mooney, one of the festival's founders, and include Frieda Hughes, daughter of the great poet and Sylvia Plath, and Downton Abbey actor David Robb.
Books highlights of 2015
Books highlights of 2015
1/6 God Help the Child by Toni Morrison - 23 April

A new book by this American Nobel Laureate is always going to be an event, and this one has excitement building around it already: it is the story of the way in which the legacy of childhood trauma can shape, and damage, adult life.

AP

2/6 The Buried Giant by Kazuo Ishiguro - 3 March

Ishiguro's first novel in a decade is being billed by his publishers as urgent, relevant, troubling and mysterious, and its central characters are called Axl and Beatrice. We'll have to wait to find out more

Matt Carr/Getty Images

3/6 So You've Been Publicly Shamed by Jon Ronson - 12 March

The idea for Jon Ronson's latest offering was sparked by his online identity theft in 2012. Ronson confronted the imposters and began a probing inquiry into public shaming on social media. It looks funny and seriously hard-hitting.

Tim P. Whitby/Getty Images

4/6 Mr & Mrs Disraeli: A Strange Romance by Daisy Hay - 8 January

A biography of a fascinating couple, gleaned from letters found in the Bodleian Library archives. He was one of the foremost politicians of the Victorian age, she the daughter of a sailor on her second marriage. Their passionate letters through courtship and marriage will surely make fascinating reading.

5/6 The Guantanamo Diary by Mohamedou Ould Slahi, edited by Larry Siems - 20 January

A diary written by a Guantanamo detainee, this book promises to be a powerful and unsettling read. Mauritian-born Slahi has been imprisoned for 12 years and has yet to be charged for any crimes.

Getty Images

6/6 Reasons to Stay Alive by Matt Haig - 5 March

A rumination on depression, Matt Haig's book takes the novelist into personal territory while keeping an eye on the bigger picture: "In the Western world suicide is the leading cause of death among men under the age of 35." Joanna Lumley calls it a "small masterpiece".

AA Pix/Alamy
Another star draw is Kate Tempest, the Mercury Prize- nominated artist and poet, who the festival programme described as "one of the most exciting young writers working in Britain today".
She has performed at Glastonbury and won the Ted Hughes Award for innovation in poetry in 2013. Ms Groskop called her the "next generation's Ted Hughes".
She added: "It's getting exciting; in the past 48 hours, the whole of Bath has woken up and is getting ready." Last year 20,000 people flocked to the events at Bath, in what proved to be the most profitable event in its 20-year history.
The festival will open this evening with a talk by Alastair Campbell, Tony Blair's director of communications between 1997 and 2003.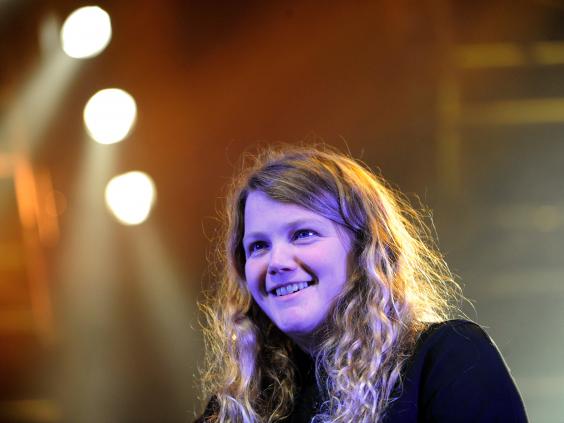 He will discuss his new book Winners and How They Succeed, unpacking the psychology behind a winning mindset.
More than 200 authors will be involved in about 160 events.
Highlights include an election special with BBC News business editor Kamal Ahmed; poetry workshops; and appearances by authors including Kate Mosse, David Nicholls and Elif Shafak.
Kazuo Ishiguro will talk about his new novel The Buried Giant, and Lady Antonia Fraser will talk about her recent autobiography.
Austentatious, a group of comedy players who improvise a Jane Austen novel,  returns to a bigger venue at The Forum.
Reuse content