We've all been told many times not to judge a book by its cover but of course, we all do it, and we're all suckers for a particularly striking, cool, or plain pretty sleeve. But do we all like the same artwork on our books, and do covers really put us off reading something?
Friends Dean Casalena and Nate Gagnon were curious to see what happened when readers literally judged books by their covers, so they set up web game Judgey to find out.
Those playing are shown ten book covers in a row and asked to rate each one out of five stars. If you want to you can get very specific about this and give ratings with decimal points e.g. 3.6 stars.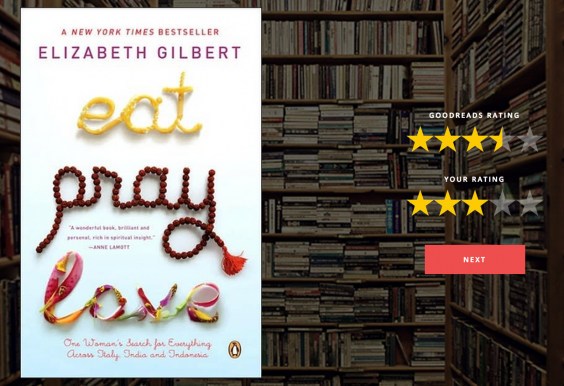 Once you click 'Judge', your rating is shown beneath the Goodreads rating awarded to the book by people who have actually read it, allowing you to see whether the contents live up to, exceed or disappoint your expectations.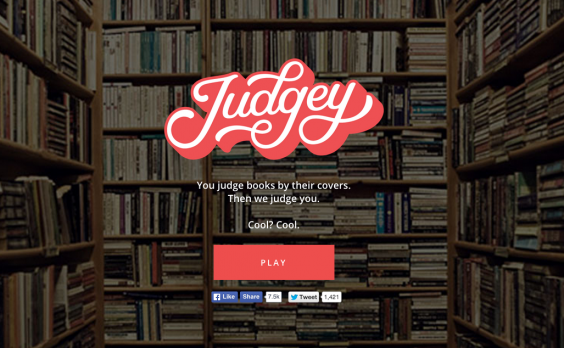 Lastly, you are rated on your accuracy and how 'judgey' you are. In my case, I was branded 'the judgeyest' and told: "Absolutely nothing impresses you. If Michelangelo himself painted these covers you'd still say 'meh'. Thumbs down." Ouch.
The technical one, Dean, has shared some "pretty graphs" of the results based on the most recent 700,000 plus of the first week's three million judgements.
Of course, this isn't a strictly scientific study as the results do not account for how famous and therefore influential a book is.
Most iconic book covers
Most iconic book covers
1/12 The Great Gatsby - F Scott Fitzgerald

Francis Cugat designed the cover art for Fitzgerald's quintessential jazz age novel. He finished it before the book was complete and the author liked it so much he 'wrote it into' the novel.

2/12 The Godfather - Mario Puzo

This 1969 cover art was produced by S Neil Fujita and became so iconic that the gothic typeface and puppeteer's hand were used as imagery in the film too.

3/12 The Cat in the Hat - Dr Seuss

Theodor Seuss Geisel designed this cartoon for his own 1957 children's classic.

4/12 Fifty Shades of Grey - EL James

If this cover to EL James' first erotic novel isn't one of the most iconic sleeves of recent times, we don't know what is.

5/12 The Catcher in the Rye - JD Salinger

Salinger was known for being fussy when it came to his book designs. He liked them simple with the only words being his name and the title, like this one by E Michael Mitchell.

6/12 'Porno' - Irvine Welsh

DJ Design came up with this crass cover for Irvine Welsh's Trainspotting sequel that few book-buyers could walk by without noticing.

7/12 Catch 22 - Joseph Heller

American jazz musician and designer Paul Bacon created this simple yet striking cover for Heller's novel. He is also the man behind the One Flew Over the Cuckoo's Nest and Slaughterhouse-Five sleeves.

8/12 One Day - David Nicholls

Craig Ward designed this bright romantic sleeve for David Nicholls' 2009 novel.

9/12 A Clockwork Orange - Anthony Burgess

David Pelham came up with this famous cover ten years after A Clockwork Orange was first published in 1962.

10/12 In Cold Blood - Truman Capote

S Neil Fujita designed this crime thriller's sleeve using a classic typeface, a strong black border and a simple drop of blood. The drop was brighter at first but Capote asked for it to be made darker as time had elapsed since the murders.

11/12 Grapes of Wrath - John Steinbeck

Illustrator Elmer Hader painted this by Steinbeck's request for his 1939 novel. He then created the cover art for East of Eden and The Winter of Our Discontent, too.

12/12 Invisible Man - Ralph Ellison

Edward McKnight Kauffer's powerful artwork represents the protagonist who is struggling to assert his identity in a world of hate.
Take Harper Lee's To Kill a Mockingbird did very well with this distinctly average cover, for example.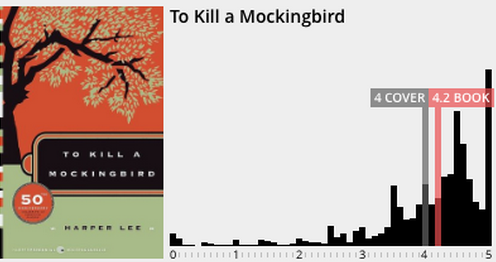 Goodreads also does not allow ratings under 1 star, so if you gave the cover of worst-rated book Justin Bieber: His World 0.1 of a star, you have no chance of being accurate.
Nevertheless, some patterns emerged, notably that where the graph is bunched together there was a consensus on the cover's quality, and where it is spread out there were more mixed opinions.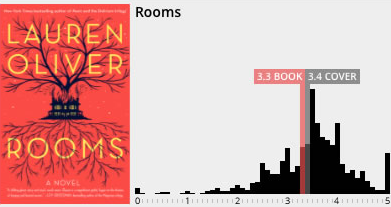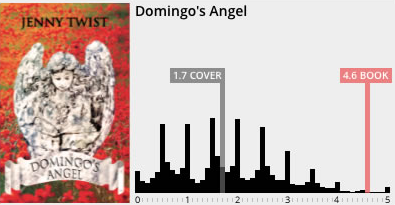 Most books received a worse cover judgement than a Goodreads rating which proves that perhaps, we really shouldn't judge a book by its cover after all.
Reuse content