Amy Liptrot, The Outrun: 'Orkney: the perfect cure for a life on the edge', book review
The Outrun is really her account of her return to Orkney and an exploration of the power of nature in beginning to heal her own injured body and mind.
Click to follow
The Independent Culture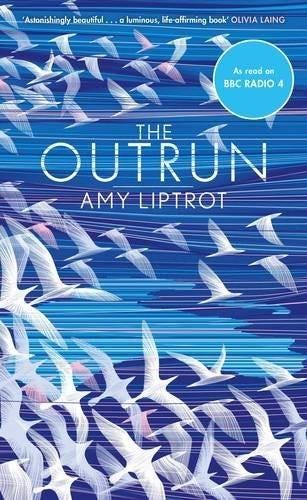 Amy Liptrot has lived her life on the edge of things, both literally and metaphorically. The Outrun, her beautiful first book, gives a wonderfully evocative account of both, blending searing memoir with sublime nature writing, and coming up with a unique piece of prose that amounts to a stirring personal philosophy of how to live.
Liptrot grew up on a remote sheep farm on the west coast of the Orkney Mainland, exposed to the wind-hammered elements, her father's periodic bouts of mental illness, and that strange mix of yearning and self-reliance that comes from isolated living.
As a frustrated teenager she moved to London, seeking the thrills that her upbringing had denied her, but an addictive personality saw her gradually slip into alcoholic chaos.
The Outrun is really her account of her return to Orkney, now sober but struggling to come to terms with that fact, and an exploration of the power of nature in beginning to heal her own injured body and mind.
The passages detailing the author's descent into drink are raw and powerful and are delivered without histrionics or melodrama, Liptrot letting the simple facts of her addiction shine a light on her desperate situation.
It is a familiar trajectory, but the author's lucid depiction really drives home the easy way in which any of us could slip in similar fashion.
Her return to the Orkney of her childhood is far from a simple remedy, though, and she constantly battles with memories of her previous life.
At times, her relationship to alcohol feels like the aftermath of a divorce or a bereavement, intense longing mixed with deep worry about losing her sense of self without her previous crutch.
And the author still finds herself constantly looking for the edge of things.
The 15 best opening lines in literature
The 15 best opening lines in literature
1/15 Pride and Prejudice, by Jane Austen

"It is a truth universally acknowledged, that a single man in possession of a good fortune, must be in want of a wife."

chipkidd.com

2/15 Anna Karenina, by Leo Tolstoy

"All happy families are alike but an unhappy family is unhappy after its own fashion."

npr.org

3/15 A Tale of Two Cities, by Charles Dickens

"It was the best of times, it was the worst of times, it was the age of wisdom, it was the age of foolishness, it was the epoch of belief, it was the epoch of incredulity, it was the season of Light, it was the season of Darkness, it was the spring of hope, it was the winter of despair, we had everything before us, we had nothing before us, we were all going direct to Heaven, we were all going direct the other way."

Waterstones

4/15 Wuthering Heights, by Emily Brontë

"I have just returned from a visit to my landlord – the solitary neighbour that I shall be troubled with", which pitches you straight into the story."

Penguin Books

5/15 Middlemarch, by George Eliot

"Miss Brooke had that kind of beauty which seems to be thrown into relief by poor dress."

Penguin Books

6/15 Nineteen Eighty-Four, by George Orwell

"It was a bright cold day in April, and the clocks were striking thirteen."

AP

7/15 The Great Gatsby, by F. Scott Fitzgerald

"In my younger and more vulnerable years my father gave me some advice that I've been turning over in my mind ever since. Whenever you feel like criticising any one, he told me, just remember that all the people in this world haven't had the advantages that you've had."

cracked.com

8/15 Peter Pan, by J.M. Barrie

"All children, except one, grow up."

read.gov

9/15 One Flew Over the Cuckoo's Nest, by Ken Kesey

"They're out there. Black boys in white suits up before me to commit sex acts in the hall and get it mopped up before I can catch them."

listed.com

10/15 Jane Eyre, by Charlotte Brontë

"There was no possibility of taking a walk that day."

rarebookschool.org

11/15 One Hundred Years of Solitude, by Gabriel Garcia Marquez

"Many years later, as he faced the firing squad, Colonel Aureliano Buendía was to remember that distant afternoon when his father took him to discover ice."

Harper Collins

12/15 The Metamorphosis, by Franz Kafka

As Gregor Samsa awoke one morning from uneasy dreams he found himself transformed in his bed into a monstrous vermin."

minabach.com

13/15 The Adventures of Huckleberry Finn, by Mark Twain

"You don't know about me without you have read a book by the name of The Adventures of Tom Sawyer, but that ain't no matter. That book was made by Mr. Mark Twain, and he told the truth, mainly."

Penguin Books

14/15 The Old Man and the Sea, by Ernest Hemingway

"He was an old man who fished alone in a skiff in the Gulf Stream and he had gone eighty-four days now without taking a fish."

npr.org

15/15 Catch 22, by Joseph Heller

"It was love at first sight. The first time Yossarian saw the chaplain he fell madly in love with him."

gonereading.com
So, she goes wild swimming in the freezing Atlantic Ocean, goes out in search of the Northern Lights whenever there are local reports of sightings, and moves from the relatively accessible childhood farm to a cottage on the most northerly and remote of the Orkney islands, Papay.
Dovetailing subtly with her own experience is Liptrot's experience of Orkney.
Her descriptive writing of the islands and their wildlife absolutely sizzles, a scintillating mix of clear-eyed insight and poetic heart. She ties in elements of myth and fantasy, some of the islands' remarkable history, and her own visceral experience to create something as compelling as any thriller.
At one point Liptrot gets a seasonal job for the RSPB searching for that highly elusive bird, the corncrake.
The job entails driving around at night, stopping periodically in the eerie Orcadian twilight, and just listening for long periods of time, hoping to hear a familiar plaintive mating cry. The fact that she manages to make this chapter thrilling, heart-breaking, and uplifting at the same time is testament to Liptrot's power as a writer.
Amy Liptrot is the real deal, a writer whose voice seems fully formed on the page, and I can't wait to read what she writes next.
The Outrun, by Amy Liptrot. Canongate £14.99
Comments