Broken Vows: Tony Blair: The Tragedy of Power by Tom Bower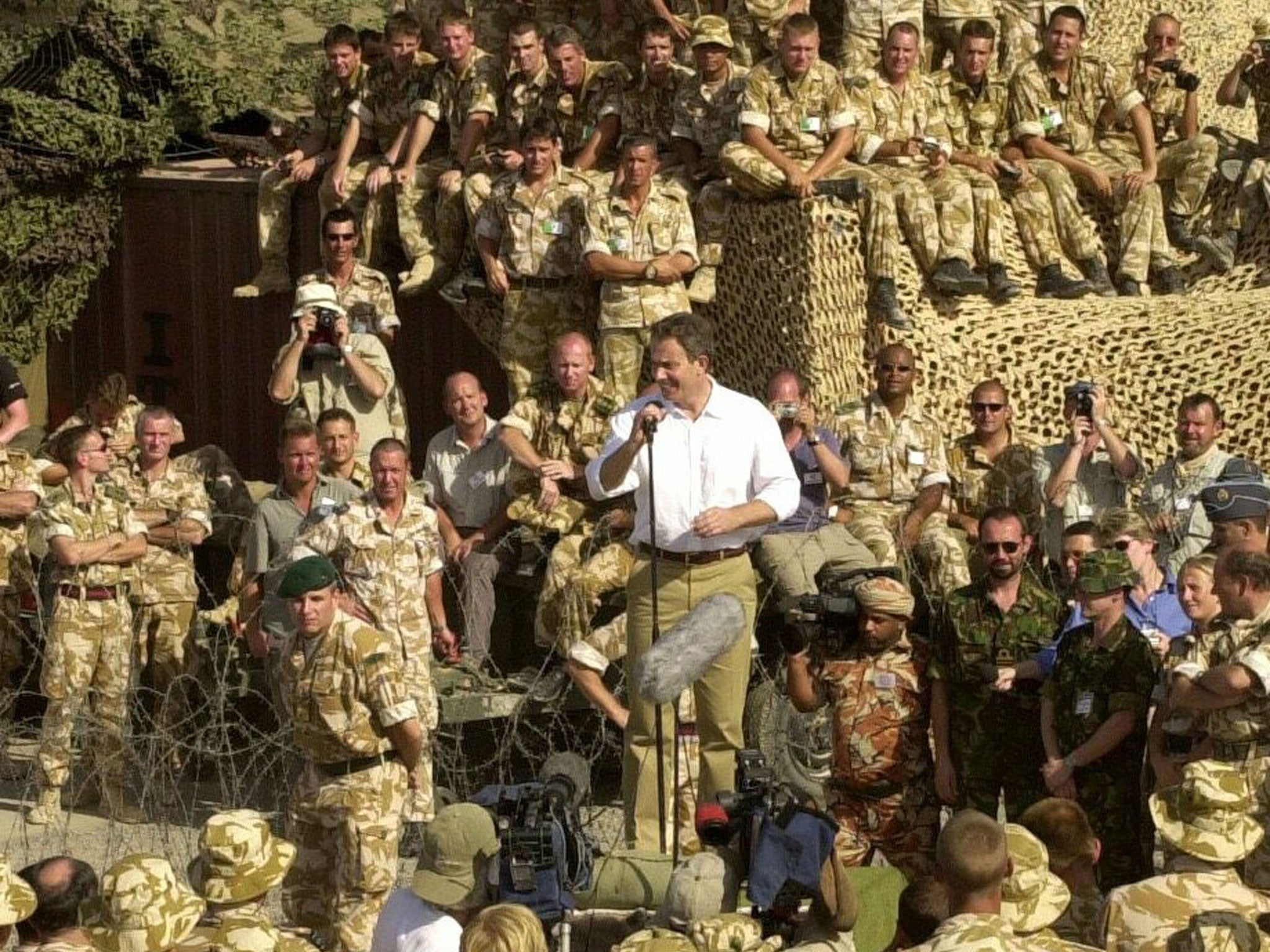 Broken Vows: Tony Blair: The Tragedy of Power by Tom Bower, book review
A dreary, inaccurate hatchet job on Tony Blair's legacy infuriates Andy McSmith
Click to follow
The Independent Culture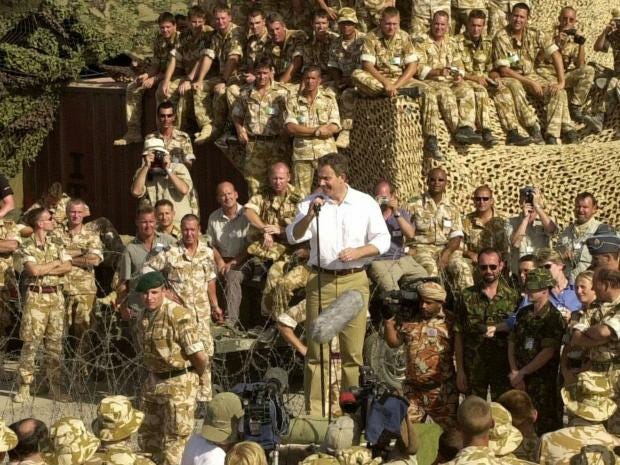 Reading this dreary book is like being trapped in a corner by somebody intent on telling you all that is wrong with the world. It is not history, it is a philippic. It does not assess Tony Blair: it sets out to shred whatever is left of his reputation.
In this pursuit, the author, Tom Bower, picks and chooses. In 1997, we read that the economy was growing, immigration was coming under control, the internal market in the NHS was helping bring down costs, until a group of "former lawyers, TV producers, councillors and teachers with no experience of managing large organisations" came along and started interfering.
When the Daily Mail was looking for something interesting and new from the book that they could publish as an extract, their main choice was Bower's account of how Blair furtively decided to take the country to war in Iraq. Bower calls it "purposeful deception". His thesis is that Blair made up his mind as early as April 2002, when he visited George Bush's ranch in Crawford, Texas, but kept his decision to himself.
As evidence, he cites what the diplomat Stephen Wall told the Chilcot Inquiry – that "he 'probably' only became aware, like most ministers, that Blair intended to join the invasion in January 2003".
The Iraq War: A timeline
The Iraq War: A timeline
1/16 11 September 2001

Terrorists belonging to al-Qaeda use hijacked aeroplanes to kill 2,996 people in attacks on the east coast of the US.

AP

2/16 12 September 2001

Tony Blair promises George W Bush that the UK will support the US, whatever the President decides to do.

AFP/Getty Images

3/16 25 March 2002

Jack Straw, Foreign Secretary, warns Blair that invading Iraq would be legally dubious.

Getty Images

4/16 June 2002

Tony Blair asks defence officials to outline options for UK participation in military action against Iraq.

afp/getty images

5/16 24 September 2002

The government publishes a dossier about the threat from Iraq's weapons of mass destruction. A foreword  by Tony Blair states that Saddam Hussein's "military planning allows for some of the WMD to be ready within 45 minutes of an order to use them". It is subsequently alleged that  this dossier was "sexed up" for  political reasons.

Getty

6/16 2 October 2002

Congress authorises President Bush to use military force against Iraq.

Getty

7/16 8 November 2002

UN Security Council passes resolution 1441, insisting that weapons inspectors be allowed back into Iraq and calling on the regime to give up its WMD or face the consequences.

Simon Walker/AP

8/16 18 July 2003

David Kelly, an expert in biological warfare, is found dead after being named as the source of quotations used by the BBC's Andrew Gilligan to suggest that the dossier of September 2002 had been "sexed up". Lord Hutton is appointed to chair a judicial inquiry into his death.

GETTY IMAGES

9/16 13 December 2003

Saddam Hussein is captured near Tikrit, after nine months in hiding.

REUTERS

10/16 2 March 2004

Bombings in Baghdad and Karbala kill nearly 200 people: the worst attacks since the fall of Saddam.

Getty Images

11/16 14 September 2005

Bombs in Baghdad kill 160 people and injure more than 500.

EPA

12/16 30 December 2005

Saddam Hussein is executed.

Getty Images

13/16 28 May 2009

The last British combat troops  leave Iraq.

Getty Images

14/16 24 November 2009

The Chilcot inquiry holds its first public hearing.

Getty

15/16 2 February 2011

The Chilcot inquiry holds its final public hearing.

AFP/Getty Images

16/16 21 January 2015

Sir John Chilcot confirms that his report will not be published before the general election in May 2015.

Getty Images
I was part of the press pack who accompanied Blair to Crawford that April. Checking back I find that the opening words of the account I wrote for The Daily Telegraph were "Tony Blair declared for the first time last night that Britain was ready to take military action against Iraq". Back in Westminster, the Labour MP Alice Mahon was already collecting signatures of Labour MPs in an attempt to head off British involvement in the impending war. I do not know why it could have taken another eight months for the news to seep through to civil servants and ministers, but I am not convinced that it was solely Tony Blair's fault.
Anyone who remembers the Blair years will know that the Prime Minister spent many hours in negotiations, which ended the long conflict in Northern Ireland.
Bower's-650 page tome does not mention Northern Ireland, but he does find room to revive a story first published in The Times on a Saturday in December 2001, claiming that during the previous summer, Tony and Cherie Blair had taken part in a "rebirthing" ceremony in Mexico, "which involved covering themselves with watermelon, paya and mud and screaming loudly to signify the pain of birth." Is that true? Who knows?
Into the mix, the author sprinkles inaccuracies. He writes that Alan Milburn was a former Trotskyite, that Harriet Harman sent her children to private schools, and that in February 2003, Blair "approved the publication" of a second Iraq dossier that was a "fabrication". Milburn was never a Trotskyite, Harman's oldest child went to a grammar school, and the February dossier in 2003 was handed out in Washington to about half a dozen British journalists, of whom I was one, and though some of it was plagiarised, it was not a "fabrication".There are also assertions that Bower presents as fact – for example that Blair's spokesman Alastair Campbell was "infamous as a bully and a liar" and "unbalanced" – which others would class as opinion.
Bower is best known for writing courageous exposés of some very rich and litigious businessmen. This time, he has chosen a target who he knows is not going to retaliate. He has written some very good books. This is a very bad one. He has not – as the blurb on the dust jacket claims – "uncovered the full story of Blair's decade in power", but if you are furious that the Labour government was ever permitted to interrupt Conservative rule, here is a book to reinforce your prejudices.
Faber, £20. Order at £17 inc. p&p from the Independent Bookshop
Comments