I suspect there are many people like me who were seduced by the seemingly catchy maxim, "It's the Economy, Stupid", made famous by James Carville, Bill Clinton's campaign strategist.
Back then in the early 1990s, just as the US economy was going into recession but pre-boom and bust, Carville's dictum sounded a no-brainer. His premise was that voters make their choices at an election solely based on the economy, how well it's doing – and going to do. That's also the premise of this book, It's the Economy, Stupid, by three professional economists, Vicky Pryce, Andy Ross and Peter Urwin, with its clever sub-title: Economics for Voters; the subliminal message being you've got 50 days or so left, until 7 May, to go out and buy this book and make up your mind about how to vote.
Except that I don't buy Carville's prognosis anymore, certainly not since the financial crash when everything we thought we understood about economics and economists also came crashing down. Imagine if we went to see doctors who misdiagnosed ailments with the same illiterate consistency that the economists and the politicians have forecast our economic performance over the past two decades? Would we ever visit them again?
However, voters do, of course, take account of past government performance as they make choices. The problem is that governments – and economists – use the same statistics to present the same economic situation differently. Voters know this now, so they discount their forecasts. To my mind, far more important in the voters' mind is the trust issue; they are far more likely to follow the politician or party that they can trust. But, as the pollsters say, only about four per cent of voters are the ones that matter and they tend to be on the margins; for them, the economy is about future expectations rather than current judgements.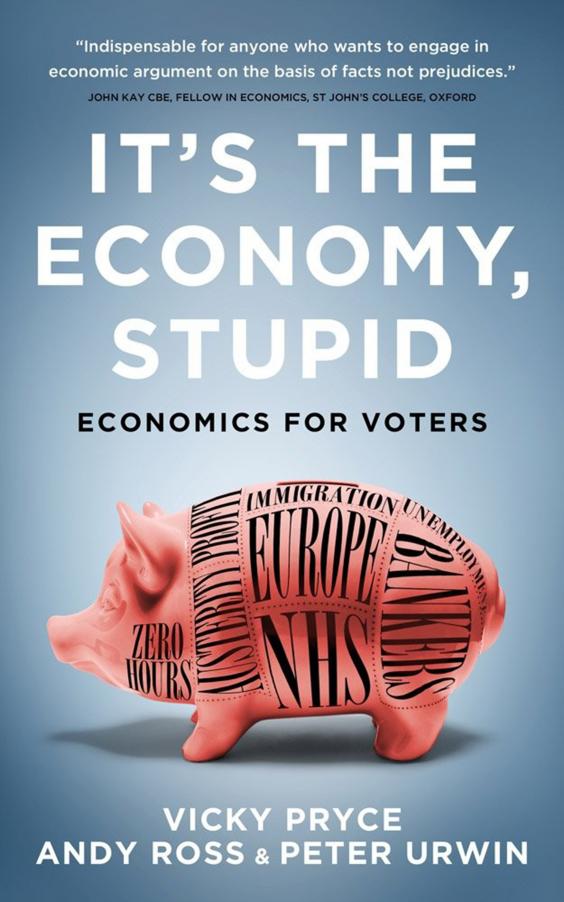 Here's an example; the government of the day can provide economic data to confirm the economy is strong – as our recent employment figures have shown, there has been a huge rise in jobs since the crash, clear evidence to the Tories that the economy is recovering and is a big success. By contrast, the Opposition claims this is an artificial strength due to one-off factors,. The real, underlying picture is that people are on low wages so the recovery is flawed. Which picture do you believe?
To be fair to Pryce, Ross and Urwin, they have attempted to find their way through this puzzle by analysing the questions of the day with good data and healthy debate. And they do provide the reader with some of the answers: but why would you believe them? That's the bigger question.
Biteback £15.99
Reuse content