"Edgar Allan Poe couldn't concoct this," declares Ezra, the ill-fated protagonist of Morrissey's debut novel. It's true that the American master of the short story would have baulked at penning this leaden festival of self-pity but, in his own way, Morrissey has certainly delivered a horror story.
Published by Penguin, the follow-up to the singer's best-selling 2013 autobiography, is set in Boston, during the summer of 1975, and follows the four members of a college athletics relay team whose brilliance has set them on the fast track for glory. However, the quartet's fateful encounter with a demonic hobo figure sets in motion a chain of events which has tragic consequences for each of the young athletes.
Morrissey, 56, who announced that his UK concerts this week were likely to be his last, has said the written word is now the only way he can communicate his art, after being failed by record companies and radio stations.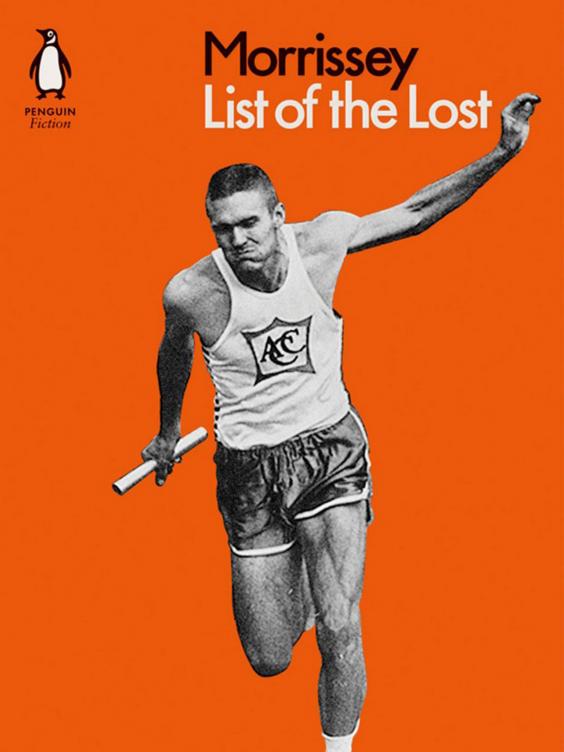 Is music's loss literature's gain? Morrissey appears to have the great American campus novel in his sights but his slim tome, which runs to 118 pages, is unlikely to oust Philip Roth or Tom Wolfe from the pantheon. Largely lacking the mordant wit Morrissey brings to his best music, the tone throughout is funereal.
The novel exudes a contempt for all humanity and trots out familiar Morrissey themes – contempt for the judiciary ("let's not get into the wanton buggery of judicial thuggery"), meat-eaters, vicious headteachers and a fresh irritant: the intrusion of sports into news bulletins. There are swipes at Margaret Thatcher, surely not yet a hot topic among aspiring Boston athletes in 1975, and the future First Lady, Laura Bush.
A digression on Winston Churchill portrays a coward who "would experience World War Two safely and in a suite of rooms at Claridge's most luxurious Mayfair hotel, with not a complicated twitch or pang to trouble his elaborate evening meal".  The book is lifted, however, by the occasional brilliant Wildean epigram: "I could be at home pulverising my wife at Scrabble, or scrabbling my pulverised wife."
Literary critics may have missed an elaborate metaphor at the heart of the book. For its four young heroes – Ezra, Nails, Harri, Justy – read Morrissey, Johnny Marr, Andy Rourke and Mike Joyce of The Smiths. The relay team is "four wheels of the one machine", just like The Smiths in their pomp.
Their dazzling promise is destroyed by their encounter with an evil force – the devious record industry. Where The Smiths ended in court cases and acrimony, see how Morrissey revels in the painful destruction of his protagonists' lives, leaving Ezra a martyred figure who acted in the interests of them all but is himself fated never to achieve true happiness.
Reuse content