Quicksand: What it Means to Be a Human Being by Henning Mankell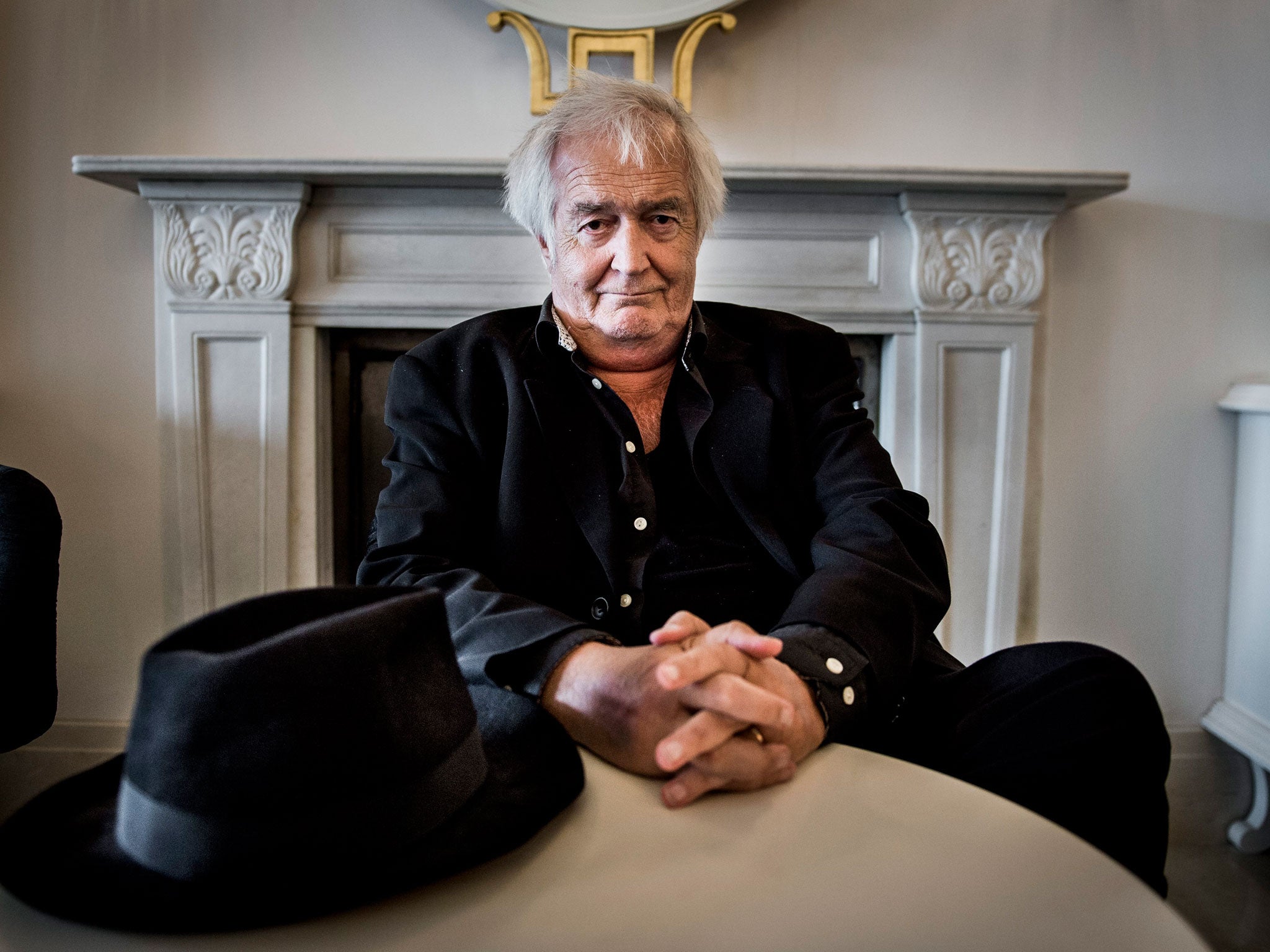 Quicksand: What it Means to Be a Human Being by Henning Mankell; Trans. Laurie Thompson, book review
The writer who created Kurt Wallander leaves behind striking posthumous essays and reflections on life, words, and cancer
Click to follow
The Independent Culture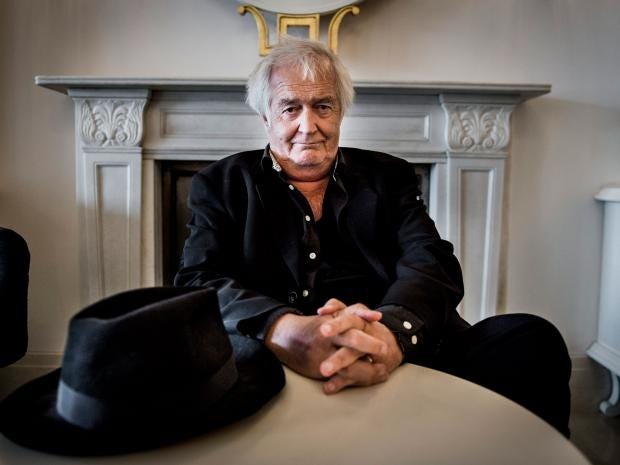 In December 2013, Henning Mankell was involved in a car accident on a motorway in Sweden. From this point, although he finds no logical reason for doing so, he dates the cancer that was to kill him in October 2015. The disease must already have been at work for some time, but in imaginative and instinctive terms the motorway crash indicated the beginning of the change of status from agent to patient, a shift which was confirmed over the next few weeks when neck pain, at first attributed to a disc problem, was discovered to be a symptom of stage-three lung cancer. The transition from a holiday with his wife in the south of France to a first course of chemotherapy in Gothenburg is rapid and peremptory.
Quicksand is the book that resulted from Mankell's extrication of himself from the subsequent state of paralysing panic and depression. It is an honourable and courageous piece of work, mustering the resources to "live decently", as he puts it, in a dark moment. He died in autumn 2015. We hear of the course of his treatment, but the book reaches back to his childhood, through his many travels in Europe and East Africa, and also touches on his work as a writer and man of the theatre. It also expands into the broader sphere of human endeavour, from the earliest art revealed in cave paintings, to the Voyager spacecraft pressing on past the limits of our solar system, and back home to the problem of storing nuclear waste.
Culture news in pictures
Culture news in pictures
1/30 30 September 2016

An employee hangs works of art with "Grand Teatro" by Marino Marini (R) and bronze sculpture "Sfera N.3" by Arnaldo Pomodoro seen ahead of a Contemporary Art auction on 7 October, at Sotheby's in London

REUTERS

2/30 29 September 2016

Street art by Portuguese artist Odeith is seen in Dresden, during an exhibition "Magic City - art of the streets"

AFP/Getty Images

3/30 28 September 2016

Dancers attend a photocall for the new "THE ONE Grand Show" at Friedrichstadt-Palast in Berlin, Germany

REUTERS

4/30 28 September 2016

With an array of thrift store china, humorous souvenirs and handmade tile adorning its walls and floors, the Mosaic Tile House in Venice stands as a monument to two decades of artistic collaboration between Cheri Pann and husband Gonzalo Duran

REUTERS

5/30 27 September 2016

A gallery assistant poses amongst work by Anthea Hamilton from her nominated show "Lichen! Libido!(London!) Chastity!" at a preview of the Turner Prize in London

REUTERS

6/30 27 September 2016

A technician wearing virtual reality glasses checks his installation in three British public telephone booths, set up outside the Mauritshuis museum in The Hague, Netherlands. The installation allows visitors a 3-D look into the museum which has twenty-two paintings belonging to the British Royal Collection, on loan for an exhibit from 29 September 2016 till 8 January 2017

AP

7/30 26 September 2016

An Indian artist dressed as Hindu god Shiva performs on a chariot as he participates in a religious procession 'Ravan ki Barat' held to mark the forthcoming Dussehra festival in Allahabad

AFP/Getty Images

8/30 26 September 2016

Jean-Michel Basquiat's 'Air Power', 1984, is displayed at the Bowie/Collector media preview at Sotheby's in New York

AFP/Getty

9/30 25 September 2016

A woman looks at an untitled painting by Albert Oehlen during the opening of an exhibition of works by German artists Georg Baselitz and Albert Oehlen in Reutlingen, Germany. The exhibition runs at the Kunstverein (art society) Reutlingen until 15 January 2017

EPA

10/30 24 September 2016

Fan BingBing (C) attends the closing ceremony of the 64th San Sebastian Film Festival at Kursaal in San Sebastian, Spain

Getty Images

11/30 23 September 2016

A view of the artwork 'You Are Metamorphosing' (1964) as part of the exhibition 'Retrospektive' of Japanese artist Tetsumi Kudo at Fridericianum in Kassel, Germany. The exhibition runs from 25 September 2016 to 1 January 2017

EPA

12/30 22 September 2016

Jo Applin from the Courtauld Institute of Art looks at Green Tilework in Live Flesh by Adriana Vareja, which features in a new exhibition, Flesh, at York Art Gallery. The new exhibition features works by Degas, Chardin, Francis Bacon and Sarah Lucas, showing how flesh has been portrayed by artists over the last 600 years

PA

13/30 21 September 2016

Performers Sean Atkins and Sally Miller standing in for the characters played by Asa Butterfield and Ella Purnell during a photocall for Tim Burton's "Miss Peregrines Home For Peculiar Children" at Potters Field Park in London

Getty Images

14/30 20 September 2016

A detail from the blanket 'Alpine Cattle Drive' from 1926 by artist Ernst Ludwig Kirchner is displayed at the 'Hamburger Bahnhof - Museum for Contemporary Arts' in Berlin. The exhibition named 'Ernst Ludwig Kirchner - Hieroglyphen' showing the complete collection of Berlin's Nationalgallerie works of the German artist Ernst Ludwig Kirchner and will run from 23 September 2016 until 26 February 2017

AP

15/30 20 September 2016

A man looks at portrait photos by US photographer Bruce Gilden in the exhibition 'Masters of Photography' at the photokina in Cologne, Germany. The trade fair on photography, photokina, schowcases some 1,000 exhibitors from 40 countries and runs from 20 to 25 September. The event also features various photo exhibitions

EPA

16/30 20 September 2016

A woman looks at 'Blue Poles', 1952 by Jackson Pollock during a photocall at the Royal Academy of Arts, London

PA

17/30 19 September 2016

Art installation The Refusal of Time, a collaboration with Philip Miller, Catherine Meyburgh and Peter Galison, which features as part of the William Kentridge exhibition Thick Time, showing from 21 September to 15 January at the Whitechapel Gallery in London

PA

18/30 18 September 2016

Artists creating one off designs at the Mm6 Maison Margiela presentation during London Fashion Week Spring/Summer collections 2017 in London

Getty Images

19/30 18 September 2016

Bethenny Frankel attends the special screening of Disney's "Beauty and the Beast" to celebrate the 25th Anniversary Edition release on Blu-Ray and DVD in New York City

Getty Images for Walt Disney Stu

20/30 17 September 2016

Visitors attend the 2016 Oktoberfest beer festival at Theresienwiese in Munich, Germany

Getty Images

21/30 16 September 2016

Visitors looks at British artist Damien Hirst work of art 'The Incomplete Truth', during the 13th Yalta Annual Meeting entitled 'The World, Europe and Ukraine: storms of changes', organised by the Yalta European Strategy (YES) in partnership with the Victor Pinchuk Foundation at the Mystetsky Arsenal Art Center in Kiev

AP

22/30 16 September 2016

Tracey Emin's "My Bed" is exhibited at the Tate Liverpool as part of the exhibition Tracey Emin And William Blake In Focus, which highlights surprising links between the two artists

Getty Images

23/30 15 September 2016

Musician Dave Grohl (L) joins musician Tom Morello of Prophets of Rage onstage at the Forum in Inglewood, California

Getty Images

24/30 14 September 2016

Model feebee poses as part of art installation "Narcissism : Dazzle room" made by artist Shigeki Matsuyama at rooms33 fashion and design exhibition in Tokyo. Matsuyama's installation features a strong contrast of black and white, which he learned from dazzle camouflage used mainly in World War I

AP

25/30 13 September 2016

Visitors look at artworks by Chinese painter Cui Ruzhuo during the exhibition 'Glossiness of Uncarved Jade' held at the exhibition hall 'Manezh' in St. Petersburg, Russia. More than 200 paintings by the Chinese artist are presented until 25 September

EPA

26/30 12 September 2016

A visitor looks at Raphael's painting 'Extase de Sainte Cecile', 1515, from the Uffizi Gallery in Florence during the opening of a Raphael exhibition at the Pushkin State Museum of Fine Arts in Moscow, Russia. The first Russian exhibition of the works of the Italian Renaissance artist Raffaello Sanzio da Urbino includes eight paintings and three drawings which come from Italy. Th exhibit opens to the public from 13 September to 11 December

EPA

27/30 11 September 2016

Steve Cropper and Eddie Floyd perform during Otis Redding 75th Birthday Celebration - Rehearsals at the Macon City Auditorium in Macon, Georgia

Getty Images for Otis Redding 75

28/30 10 September 2016

Sakari Oramo conducting the BBC Symphony Orchestra, the BBC Symphony Chorus and the BBC Singers at the Last Night of the Proms 2016 at the Royal Albert Hall in London

PA

29/30 9 September 2016

A visitor walks past a piece entitled "Fruitcake" by Joana Vasconcelo, during the Beyond Limits selling exhibition at Chatsworth House near Bakewell

REUTERS

30/30 8 September 2016

A sculpture of a crescent standing on the 2,140 meters high mountain 'Freiheit' (German for 'freedom'), in the Alpstein region of the Appenzell alps, eastern Switzerland. The sculpture is lighted during the nights by means of solar panels. The 38-year-old Swiss artist and atheist Christian Meier set the crescent on the peak to start a debate on the meaning of religious symbols - as summit crosses - on mountains. 'Because so many peaks have crosses on them, it struck me as a great idea to put up an equally absurd contrast'. 'Naturally I wanted to provoke in a fun way. But it goes beyond that. The actions of an artist should be food for thought, both visually and in content'

EPA
In the last of these cases, Mankell predicts that a future ice age will entomb and depopulate Scandinavia and that those who come after will lack the language to understand the deadly legacy still buried under their feet. "When thunder rumbles there will be nothing to suggest that it is not due once again to a god riding round with a hammer in his hand… Time itself has lost its memory." This is perhaps the most nearly visionary moment in the book – a glimpse of the human capacity to create what fellow humans may not be able to understand or escape. The unintended enigma darkly mirrors the miraculous inventions of whichever remote cave painter began to make images not only of the visible world but of what only existed in imagination – such as a man with a lion's head.
Quicksand, then, is a work of considerable scope. It is written as a series of 67 short, informal essays, with titles such as: "The future is hidden underground", "Paris in flames, 1348", "Luminous teeth" and "The secret of cave painters revealed".
To anyone who grew up absorbing bits of striking information, it offers a good deal of pleasure. The book feels as if it might have been, though apparently it wasn't, a series of newspaper columns. And in the outward-facing directness of these pieces lies the problem, one foreshadowed in the subtitle, "What it Means to Be a Human Being". This makes it sound like a self-help book – as, in a sense it is, since it enabled Mankell to focus his attention positively during his illness. There is a good deal more information than reflection here, and rarely a sense of meditation working to animate the subject. These matters are, in a sense, closed. The author is delivering a summing up.
Mankell, of course, wr ites in the awareness that his time may be short. He entertains hope but is realistic and acknowledges that by surviving into his mid-sixties he has enjoyed a long life compared with previous generations. But, for him, there is not the space for reflective leisure claimed by the great Renaissance essayists such as Bacon or Montaigne, or by 20th-century figures such as Walter Benjamin (dead at 48) or Theodor Adorno. We can sense at times that his energy is failing.
And yet that difficulty may have preceded the period of this book's composition. On a spectrum which places the primacy of the aesthetic at one extreme and of utility at the other, Mankell is towards the useful end: for him there are truths that need to be told – about colonialism in Africa, for example, or the exploitation of women, or the despoliation of the planet. It would be hard to disagree with him, but we can read about these matters in a hundred places and what those sources often have in common with Mankell is a lack of (or impatience with) nuance and texture in language and circumstance.
This seems not to be a problem of translation: the tone of Mankell's work is consistent in English versions of his books. He seems to value clarity above all. He is a moralist who knows what he thinks, a left-wing humanist and human-rights activist, balancing the pessimism endowed by mortality and experience against the optimism created by action. This is hardly an eccentric position. But it begs the question of whether his work is sufficiently individual and particular in itself to endure. One could make a reasonable case that his crime novels about Kurt Wallander, sober, earnest and ambitious as they are, succeed better as TV adaptations than on the page, because Mankell is ultimately interested in language as a means to an end. When, as is likely to happen eventually, the current identification of crime fiction with the analysis of society and its ills ceases to be given a free pass, his merits may become clearer.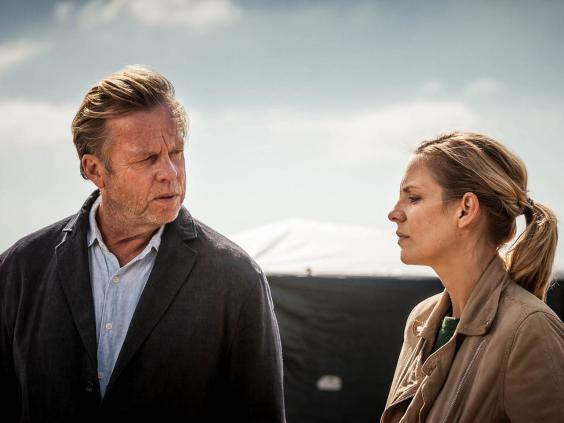 Anyone wanting Mankell's autobiography will come away disappointed. Childhood, including desertion by his mother, crops up several times, but not for its own sake, as do Mankell's teenage escape to Paris, his work in the theatre and time spent in Mozambique. Yet his personal life, which includes four marriages, is largely excluded. This is an entirely legitimate choice, but it's interesting to see how much of the present work begins in or returns to the author's liking for his own company, wandering around strange cities.
Mankell decides to spend a month in Crete during winter in order to read. He abandons a visit to Dario Fo and Franca Rame at their theatre in Milan and travels on to Budapest. These glimpses are rarely developed: we begin to see that Mankell may think of himself as not all that interesting, which is a pity, since clearly, in the range of his activities and commitments, he was in many ways a remarkable man.
Harvill Secker £18.99. Order at £16.99 inc. p&p from the Independent Bookshop
Reuse content
Comments