The High Mountains of Portugal by Yann Martel
The High Mountains of Portugal by Yann Martel, book review
The Life of Pi author's fourth novel is a simian odyssey that lacks bite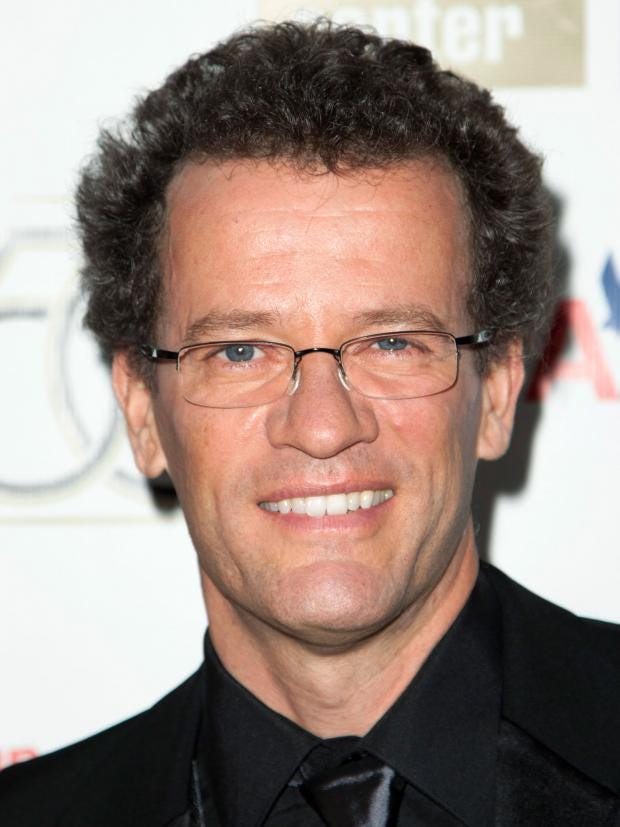 Yann Martel's fourth novel, The High Mountains of Portugal, name-checks, of course, his best-known second one, Life of Pi on its front cover, though fans of the latter may be left wanting if they expect another allegorical "man befriends wild animal" odyssey. There is at least some reward in the simian motifs running across this three-part novel, particularly when a friendship between an old man and an ape blooms to centre stage in its final leg.
This is a far more disparate story though, jumping across the 20th century in its parts with discrete protagonists each time, and while it has its recurring themes and ghosts – anti-epiphanous road trips; the place of faith in the modern world; the ripples of a child's death across time and place; the parallels between storytelling and religious scripture; and of course the apes – its three parts do not quite make a satisfactory whole. There remains a puzzling sense of a storyteller deliberately creating lacunae, withholding a wholeness of meaning.
Culture news in pictures
Culture news in pictures
1/30 19 July 2016

People apply wax on 'Le Penseur' (The Thinker), a sculpture by late French sculptor Auguste Rodin, to protect it from weather damages and pollution at the Rodin museum in Paris

AFP/Getty Images

2/30 18 July 2016

The painting 'Venus in Furs' hangs in the Picture Gallery in Park Sansouci in Potsdam, Germany. After having been missing for 70 years, the painting fom 1640 by a Flemish master was returned from private hands. The Foundation Prussian Palaces and Gardens Berlin-Brandenburg has been missing around 2,000 objects since the Second World War

EPA

3/30 17 July 2016

Artists of the French pyrotechnic company "Groupe F" perform during the show "A fleur de peau" (On edge) at the Venaria Reale Palace, in Venaria, near Turin

AFP/Getty Images

4/30 16 July 2016

Dancers of the British dance company Balletboyz perform in "Rabbit", choreographed by Pontus Lidberg, during the Malta Arts Festival in Valletta, Malta

REUTERS

5/30 15 July 2016

Singer Gwen Stefani performs on NBC's "Today" Show at Rockefeller Plaza in New York City

Getty Images

6/30 14 July 2016

People sit under illuminated giant raindrop-shapes at an interactive art installation to raise awareness of autism, in Shanghai

Rex Features

7/30 13 July 2016

An installation 'A wall of life jackets and their stories' by Andrew Wakeford and Fred George is on display at Johanneskirche in Saarbruecken, Germany. The installation is made of original life jackets found on the beaches of Greece and barbed wires, along with interviews and portraits of who have fled from the conflict in the Middle East to Europe. The exhibition runs from 15 July to 26 August

EPA

8/30 12 July 2016

Chinese artist Ai Weiwei poses next to a sculpture that is part of his installation "Circle of Animals/Zodiac Heads" in front of the Upper Belvedere palace in Vienna, Austria. From 14 July to 20 November 2016, the 21er Haus museum presents Ai Weiwei's solo show "translocation - transformation", with the central exhibit of a tea merchant family's ancestral temple from the Ming Dynasty, whose main hall will be reconstructed in the 21er Haus

AFP/Getty Images

9/30 11 July 2016

"Mediterranean Body", a monumental sculpture by COSKUN is seen at the 11th Taehwa River Eco Art Festival in Ulsan, South Korea. The artist, with his wooden monumental sculpture pays tribute to refugees who lose their lives at sea

Rex Features

10/30 10 July 2016

A festival-goer paints a mandala during the 2nd Samsara Yoga and Music Festival in the Toreki neighbourhood of Siofok, 102 kms southwest of Budapest, Hungary. Visitors can enjoy music performed on three stages and attend workshops, lectures and conversations with yoga trainers, instructors, therapeutists, psychologists, doctors and healers between 6 and 11 July

EPA

11/30 9 July 2016

Naked volunteers, painted in blue to reflect the colours found in Marine paintings in Hull's Ferens Art Gallery, participate in US artist, Spencer Tunick's "Sea of Hull" installation in Kingston upon Hull

AFP/Getty Images

12/30 8 July 2016

Mark Rylance (L) is returning to the West End stage in Nice Fish - and fans will be able to see him for free if they dress up as fish. Nice Fish, the critically acclaimed comedy by Rylance and prose poet Louis Jenkins, will have a limited run from November at London's Harold Pinter Theatre after a successful season in New York

PA

13/30 7 July 2016

Women wearing summer kimonos, called yukatas, look at goldfish during the 2016 EDO Nihonbashi Art Aquarium exhibition in Tokyo. The 10th anniversary of the festival will start on 8 July and will continue until 25 September, displaying some 8,000 goldfish in various special art exhibits

AFP/Getty Images

14/30 6 July 2016

Musician Tim Lopez (L) and Tom Higgenson of the Plain White T's perform at the Grove's Summer Concert Series in Los Angeles, California

Getty Images

15/30 5 July 2016

Tourists walk through a lantern installation in Zhangjiakou, Hebei Province, China

REUTERS

16/30 4 July 2016

One of London's most iconic venues has sent a pair of show tickets into space to celebrate the world premiere of Independence Day Live – a new film-and-orchestra event being held in September. The Royal Albert Hall has marked the occasion by blasting the tickets into the stratosphere on Independence Day itself

17/30 3 July 2016

People walk on the installation 'The Floating Piers' by Bulgarian-born artist Christo Vladimirov Yavachev, known as Christo, northern Italy

REUTERS

18/30 2 July 2016

Performers dressed as angels take part in the Place des Anges spectacle in Hull, part of UK City of Culture 2017 and the Yorkshire Festival. Up to 10,000 people have descended on Hull to watch Place des Anges. The aerial show sees white-clad angels appear on rooftops before taking off on suspended wires across the city. The event culminates with thousands of white feathers cascading onto the crowds below

PA

19/30 1 July 2016

EPA

20/30 30 June 2016

The world's largest disco ball is installed at the Duke Studios in Leeds ahead of The Big Disco event. The event, which is part of the Yorkshire Festival 2016, will see thousands of people partying under the Guinness World Record holding disco ball - which measures 10.33 metres in diameter and is two and a half times the size of a double decker bus

PA

21/30 29 June 2016

The first major solo exhibition by accessories designer, art director and fashion stylist Judy Blame has opened to the public and runs between 29 June and 4 September at the ICA, The Mall in London

22/30 28 June 2016

Prince Seeiso of Lesotho and Prince Harry on stage with the Basotho Youth Choir at the finale of the Sentebale Concert at Kensington Palace in London

Getty Images

23/30 27 June 2016

A woman looks at the Eugene Delacroix paintings made between 1849 and 1861 during a restoration at the Saints-Anges chapel inside the Saint-Sulpice church in Paris

AFP/Getty Images

24/30 26 June 2016

Chris Martin of 'Coldplay' performs on the Pyramid Stage on day 3 of the Glastonbury Festival at Worthy Farm

Getty Images

25/30 25 June 2016

Adele performing on stage at the Glastonbury Festival, at Worthy Farm in Somerset

PA

26/30 24 June 2016

US artist Joan Jonas poses during the presentation of her exhibition 'Joan Jonas: Stream or River. Flight or Pattern' at the Bitin Foundation in Santander, northern Spain. The display featuring experimental film and video-installation of pioneering Jonas will be open to the public from 25 June to 16 October 2016

EPA

27/30 23 June 2016

Evie Ferris and Georgia Scott-Hunter, Artists of The Australian Ballet next to one of Edgar Degas' iconic ballet dancer paintings 'Dancer with Bouquets' during the media preview for the 'Degas: A New Vision' exhibition at National Gallery of Victoria in Melbourne, Australia. The exhibition will run from 24 June to 18 September as part of the Melbourne Winter Masterpieces series

Getty Images

28/30 22 June 2016

Figures of characters from the comic series 'Uncle Walt' by US cartoonist Frank King are on display in the exhibition 'Pioneers of the Comic Strip. A different Avant-Garde' at the Schirn Kunsthalle museum in Frankfurt am Main, Germany. The exhibition that features the works of six primarily US illustrators created between 1905 and 1940, runs from 23 June 2016 to 18 September 2016

EPA

29/30 21 June 2016

(L-R) Actors Jonathan Holmes, Paul Moniz de Sa, Daniel Bacon, Chris Gibbs, Jemaine Clement, Penelope Wilton, Mark Rylance, Ruby Barnhill, Bill Hader, Rebecca Hall and Rafe Spall arrive on the red carpet for the US premiere of Disney's "The BFG," directed and produced by Steven Spielberg. A giant sized crowd lined the streets of Hollywood Boulevard to see stars arrive at the El Capitan Theatre

Getty Images for Disney

30/30 20 June 2016

Tony Bennett attends as the Friars Club Honors Tony Bennett With The Entertainment Icon Award - Arrivals at New York Sheraton Hotel & Tower in New York City

Getty Images
The first part begins with Tomás, a Portuguese widower living at a time when the car is a bizarre new invention, rarely seen by the rural communities he meets around the mountains. The journey he sets off on is a spiritual mission which, he hopes, will also aid his own psychic healing – he is mourning the loss of his servant-lover and their son to illness, and also seeking a "lost" (ape) crucifix referenced in some journals he finds after the family deaths. They are the diaries of Father Ulisses, "a man perfected by his suffering". The cross may lead to something momentous, we are not sure what, but we follow his alternately mournful and picaresque journey until an accident occurs that reverberates through the sections.
The second part jump-cuts to Eusebio Lozora, another widower and pathologist who has two strange visitations. The ape this time manifests in a sudden burst of magical realism. Existential questions of life, death and the word arise this time – "Every dead body is a book with a story to tell, each organ a chapter", with some contrived riffs on the parallels between Agatha Christie's whodunits and life's own cosmic mysteries: "We too need Hercule Poirot to help us catch up [on clues and meanings]. So with Jesus".
The third – and most engrossing – section follows Peter Tovy, a Canadian senator and our third widower who adopts an ape called Odo and heads for the Portuguese hills on a man-befriends-monkey road trip. One wishes that Martel might have begun the novel here and carried on. While each of the parts gain a momentum, they seem deliberately stalled just as we are settling into each story. The third part is perhaps most enjoyable not because it ties up those loose ends satisfactorily but because Martel has a way of capturing the emotional charge, and charm, of an animal and human relationship. Peter's friendship here is based on the same mix of fear, awe and need that Pi felt towards his Royal Bengal tiger, and Odo's profound Otherness sustains him on the turbulent high seas of bereavement, loneliness and old age: "Does it bother him that the ape is essentially unknowable? No it doesn't. There's reward in the mystery, an enduring amazement."
The preoccupations in The High Mountains of Portugal are big, philosophical ones of death, the loss of love and of faith (Tomás walks backwards as a form of resistance – "his back to god"), as well as its hoped-for recovery. Tomás asks himself "how will I survive without you" when he loses his lover, Dora, and the two subsequent protagonists ask themselves the same thing in different ways. The answer may or may not be out there. The shadow of Christian salvation looms, in the form of a simian-shaped messiah. Whatever the meaning, the story Martel tells is not only mystifying, but for its inventions, oddly flat.
Canongate, £16.99. Order at £14.99 inc. p&p from the Independent Bookshop
Reuse content
Comments