The popularisation of the umbrella genre "world music" since the 1980s has been problematic, to say the least.
On the plus side, it has brought much little-known music to international attention. On the other hand, its commercial pressures have had a homogenising effect on indigenous music, often ironing out its unique qualities to please the Western ear. 
More seriously, although the term is logically meaningless – all music is "world music" – it has ironically helped to perpetuate the old fallacy that while Europe has "classical" music, everywhere else – with the exception perhaps of north India – has only "folk" music.
The myriad forms and styles of what marketing people call "world music" are lumped together in an undifferentiated mass, reflecting a mind-set which is still essentially colonial. We should simply drop this injurious and misleading term.
But since it still has credence in the higher echelons of Britain's classical-music establishment, we need to combat its effects there too.
Look, for example, at the Proms programme: for several years there was a token "world music Prom" – usually consisting of rough stuff crudely amplified – but last year there wasn't even that.
The days when Ravi Shankar could play a full-length raga Prom are long gone: throughout the summer the Royal Albert Hall becomes a bastion of European culture and its offshoots from around the world, and other cultures can go hang.
Music festivals guide 2016
Music festivals guide 2016
1/20 Horizon

Where: Bansko Ski Resort, Bulgaria When: 12-17 March Price: From £175 Line Up: Âme, Goldie, Nina Kraviz, John Talabot, Lady Leshurr, Craig Charles

2/20 Live At Leeds

Where: Leeds, UK When: 30 April Price: £32.50 Line Up: Jess Glynne, Circa Waves, Mystery Jets, Band of Skulls, We Are Scientists

3/20 Primavera Sound

Where: Barcelona, Spain When: 1-5 June Price: €175 Line Up: Radiohead, LCD Soundsystem, Sigur Rós, PJ Harvey, Tame Impala, Beach House, Suede, The Last Shadow Puppets

Primavera

4/20 Best Kept Secret

Where: Hilvarenbeek, The Netherlands When: 17-19 June Price: €147.50 Line Up: Beck, Editors, Two Door Cinema Club, Beach House, Bloc Party, Caribou, Half Moon Run

Best Kept Secret Festival

5/20 Glastonbury

Where: Worthy Farm, Somerset When: 22-26 June Price: £220 Line Up: Coldplay, Muse, Jeff Lynne's ELO, PJ Harvey, Jess Glynne (TBC)

6/20 Roskilde

Where: Copenhagen, Denmark When: 25 June-2 July Price: 2,020 DKK Line Up: LCD Soundsystem, New Order, PJ Harvey, Red Hot Chili Peppers, Foals, Tame Impala, Savages, Skepta, Tenacious D

Simon Frøsig Christensen / Roskilde Festival

7/20 Hideout Festival

Where: Zrce Beach, Croatia When: 26-30 June Price: From £152.90 Line Up: The Martinez Brothers, Joris Voorn, Waze & Odyssey

Hideout Festival

8/20 Bilbao BBK

Where: Bilbao, Spain When: 7-9 July Price: From £69 Line Up: Arcade Fire, Pixies, Tame Impala, Foals, New Order, Hot Chip, Father John Misty, Years & Years, Wolf Alice

9/20 Open'er

Where: Gdynia, Poland When: 29 July-2 August Price: From €130 Line Up: Bastille, Florence + the Machine, Foals, LCD Soundsystem, Red Hot Chili Peppers, The 1975, The Last Shadow Puppets, Wiz Khalifa

Open'er Festival

10/20 Electric Love

Where: Plainfeld, Austria When: 7-9 July Price: €119 Line Up: Alesso, Zedd, Tiesto, Chase & Status, Steve Aoki, Knife Party

11/20 Melt!

Where: Ferropolis, Germany When: 15-17 July Price: From €136 Line Up: Two Door Cinema Club, Disclosure, Jamie xx, Sleaford Mods, Skepta, Jamie Woon

12/20 Sziget

Where: Budapest, Hungary When: 10-17 August Price: From €215 Line Up: Bastille, Bloc Party, M83, Sigur Ros, Bring Me the Horizon

13/20 Flow

Where: Helsinki, Finland When: 12-14 August Price: €165 Line Up: Sia, New Order, The Last Shadow Puppets, Jamie xx, M83, Chvrches, Four Tet, Stormzy, Daughter, The Kills

Flow Festival / Jussi Hellsten

14/20 Rock En Seine

Where: Paris, France When: 26-28 August Price: From €119 Line Up: TBC

15/20 Oasis

Where: Marrakech, Morocco When: 16-18 September Price: From €110 Line Up: Bicep, Derrick May, Tale of Us, Dixon, Dusky, Hunee

16/20 Latitude

Where: Henham Park, Suffolk When: 14-17 July Price: £205.50 Line Up: The Maccabees, The National, New Order, John Grant, Beirut, Father John Misty, Chvrches, Grimes

17/20 Bestival

Where: Robin Hill, Isle of Wight When: 8-11 September Price: £190 Line Up: The Cure, Major Lazer, Hot Chip, Fatboy Slim, Craig David, Years & Years, Wolf Alice, Tourist, Katy B

18/20 Isle of Wight

Where: Newport, Isle of Wight When: 9-12 June Price: From £186 Line Up: Queen + Adam Lambert, Stereophonics, Faithless, Iggy Pop, Adam Ant, Buzzcocks, Sigma, Jess Glynne

19/20 Citadel

Where: Victoria Park, London When: 17 July Price: From £54 Line Up: Sigur Rós, Caribou, Lianne La Havas, Nathaniel Rateliff & the Night Sweats

20/20 End of the Road

Where: Larmer Tree Gardens When: 2-4 September Price: £195 Line Up: Joanna Newsom, The Shins, Animal Collective, Bat for Lashes, Teenage Fanclub, Devendra Banhart, Savages, Cat's Eyes

Sonny Malhotra
Yet Britain is a multi-ethnic country, with a multi-ethnic cultural mix: I have higher hopes of the new Proms director, David Pickard, but the last three all defended their policy by saying that their duty was to honour "our" classical music, which begs the question of who that cosy little "our" might refer to. If there were other classical musics out there, it was their implication that they were axiomatically inferior, and most definitely none of "our" business.
It was frustration with this insularity which drove me to devise a book to skewer it.
In The Other Classical Musics: Fifteen Great Traditions, published last year, I invited 15 leading authorities each to contribute a chapter celebrating the unique character of his or her classical form, and we included the music of Europe so that the playing-field could be kept level.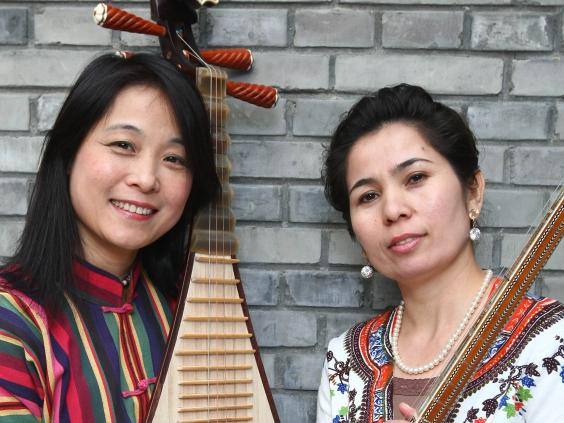 Nobody could deny that the Western tradition is by far the most multifarious and sophisticated of all – we have notation to thank for that – but, one message which came through loud and clear in the book was that Europe had absolutely no monopoly on sophistication.
Indeed, it was humbling to learn what dizzy intellectual feats are expected of classical musicians in Turkey, Thailand, and Java.
What has also come across, and with some poignancy, is that music with its roots deep in the past can wither and die. Think of Baghdad, which until the Bush-Blair invasion, had been home to the world's most sophisticated artistry on the oud (the Middle Eastern lute).
Think of Aleppo: until revolution erupted in 2011, this great Syrian city had been the home of a refined classical song-form which had continued there in an unbroken tradition for eight hundred years. Aleppo now signifies nothing more than bombs, bloodshed, and destruction. These musics are under threat.
On Thursday, the Wigmore Hall in London will launch a new concert series – co-produced by the Aga Khan Music Initiative – which is also entitled "The Other Classical Musics", and which will celebrate the music of the Muslim world.
The Qur'an may be ambiguous on the question of whether music should be permitted in Islam, but the fact is that music has blossomed in a thousand wonderful ways in Muslim societies, in an unbroken swathe of the globe stretching from Morocco to Indonesia.
And in the first concert, a group of string virtuosi from Afghanistan and north India will present the music of a region of Central Asia where styles and sounds from medieval Persia and the Mughal Empire blended in the 17th and 18th centuries, and are blending anew today.  
Musicians in Afghanistan suffered terrible oppression in recent decades, as mujahideen rule gave way to that of the Taliban who burned instruments and persecuted their owners, to a point where almost all had to flee the country.
So it's no surprise that of the five musicians performing at this Wigmore concert, three should be based in America, where they routinely collaborate with Western musicians, although their artistic orientation remains firmly in their native tradition. 
Homayun Sakhi, the world's leading exponent of the rubab – the lute which is Afghanistan's national instrument – studied with his father to imbibe both the classical Hindustani raga tradition and also Afghan popular music; Rahul Sharma, who plays the santur hammered zither, studied with his father in Mumbai, and the meld between these players exactly mirrors the musical meld between their countries two centuries ago.
The players from Tajikistan – Mukhtor Muborakqadomov on the soothing setar lute, and Sirojiddin Juraev on the more abrasive dutar lute – still live in their remote mountain region, and span the folk-classical divide as all Tajik musicians do.
Salar Nader, whose tabla underscores the Central Asian instruments with a quintessentially Indian sound, is a busy collaborator in world percussion and jazz-fusion groups, and recently starred in an American theatrical adaptation of Khaled Hosseini's novel The Kite Runner.  
All these players are embracing the new with open arms. Sharma, who studied economics at university and came late to the santur, had composed on the Casio synthesiser as a child and absorbed influences from the Beatles, Pink Floyd, Sting, and John McLaughlin as well as from Nusrat Fateh Ali Khan, and he is now pushing his instrument in directions never before envisaged for it. "I'm still experimenting," he says.
All of which helps to make this concert – and indeed this series, which later in the year will include the barnstorming Azerbaijani praise-singer Alim Qasimov, the Chinese pipa player Wu Man with Central Asian Uighur singer Sanubar Tursun, and musicians from Syria – a ground-breaking affair. 
'The Other Classical Musics' at the Wigmore Hall: 10 March. 'The Other Classical Musics: Fifteen Great Traditions', edited by Michael Church, is published by the Boydell Press at £25.
Reuse content