While some continue to wring their hands over the challenge of attracting a younger, more diverse audience to classical music, others are exploring ways of doing so - and creating exciting concerts for all in the process.
The Bristol Proms, now in its third year, takes nothing for granted except the willingness of its world-class performers to explore new, informal styles of presentation. Acoustic tradition meets digital technology in an environment more rock-inspired 'sonic arts' than 'classical music'.
Where it worked, the results were inspiring. Where it didn't, the experiment was worthwhile and taken as fun; contrary to purists' fears, no composers were harmed in the making of this festival, so to speak. Indeed, many were cast in interesting new lights beyond the pop-gig colours suffusing the Bristol Old Vic stage.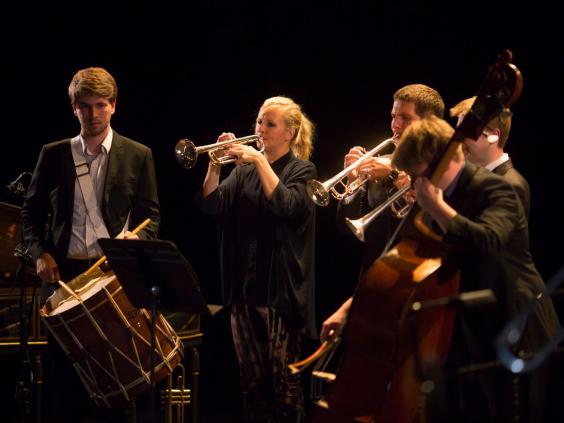 'Pure Minimalist Baroque' alternated baroque repertoire with contemporary minimalism, focusing on repeating geometric patterns enhanced by animated background graphics.
Starting with solo violin - a full-bloodied rendition of the 'Chaconne' from Bach's D minor Partita No. 2 BWV 1004 - each piece utilised a different combination of steampunk violin-cello duo, Mari and Håkon Samuelsen, and avid remixers, Sinfonia Cymru, who proved spirited partners in an arrangement of Fratres by Arvo Pärt.
The siblings commented that baroque music invites "more crazy" expression than does minimalist stringency; a succinct way to describe the contrast of their hermetic excerpts from Glass's 'Mishima' String Quartet No. 3 with an ebullient three-trumpet takeover of Vivaldi's Concerto for Three Violins RV551, performed in a late night concert by Alison Balsom and friends.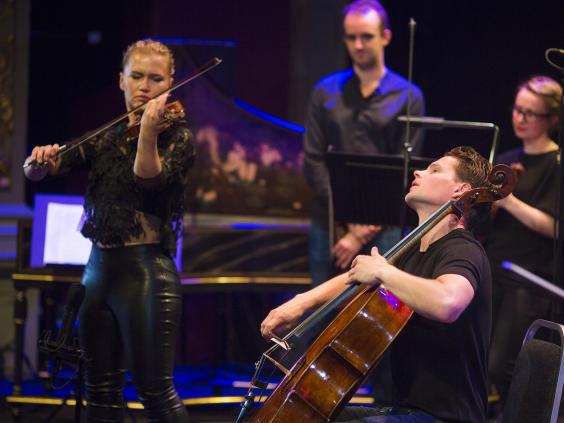 Within an old-to-new pick 'n' mix programme, here baroque sat alongside its other contemporary complement, jazz. However, grooving came less naturally to Balsom and co., whose surprise strongest card was David Mitcham's brilliant Fanfare for Bristol competition winner, At the Top of the Tide.
In repertoire terms, the Bristol Proms is more about renewal than revolution, but the Sacconi Quartet ventured into radical technology for their 'Heartfelt' project with Beethoven's great String Quartet No. 15, Op. 132. Performed in the round with interactive lighting, audience members held robotic hearts which pulsed with the relayed heartbeat of their chosen player. Unsettling, yes; distracting, maybe. But a powerful way to experience the visceral physicality of Beethoven's profound thanksgiving after near-fatal illness.
The 'other' Bach Partita No. 2 - in C minor BWV 826, for harpsichord - made an opening of crystalline beauty for a musical highlight: a recital by the astonishing young pianist Jan Lisiecki. In Bristol Proms tradition, the audience were invited to feel able to make noise without censure, but the rapt attention to Lisiecki's journey 'From Purity to Passion' was total.
Cheesy titles aside, his programme drove forwards through Mozart, Chopin and Rachmaninov with passionate poeticism, culminating in a compelling reading of the Russian's Prelude in C-sharp minor Op. 3 No. 2. This was music-making of integrity and substance from a man who, in his prodigious skill and desire to engage the audience's curiosity, represents the top-drawer future of classical music performance.
Reuse content