Oedipe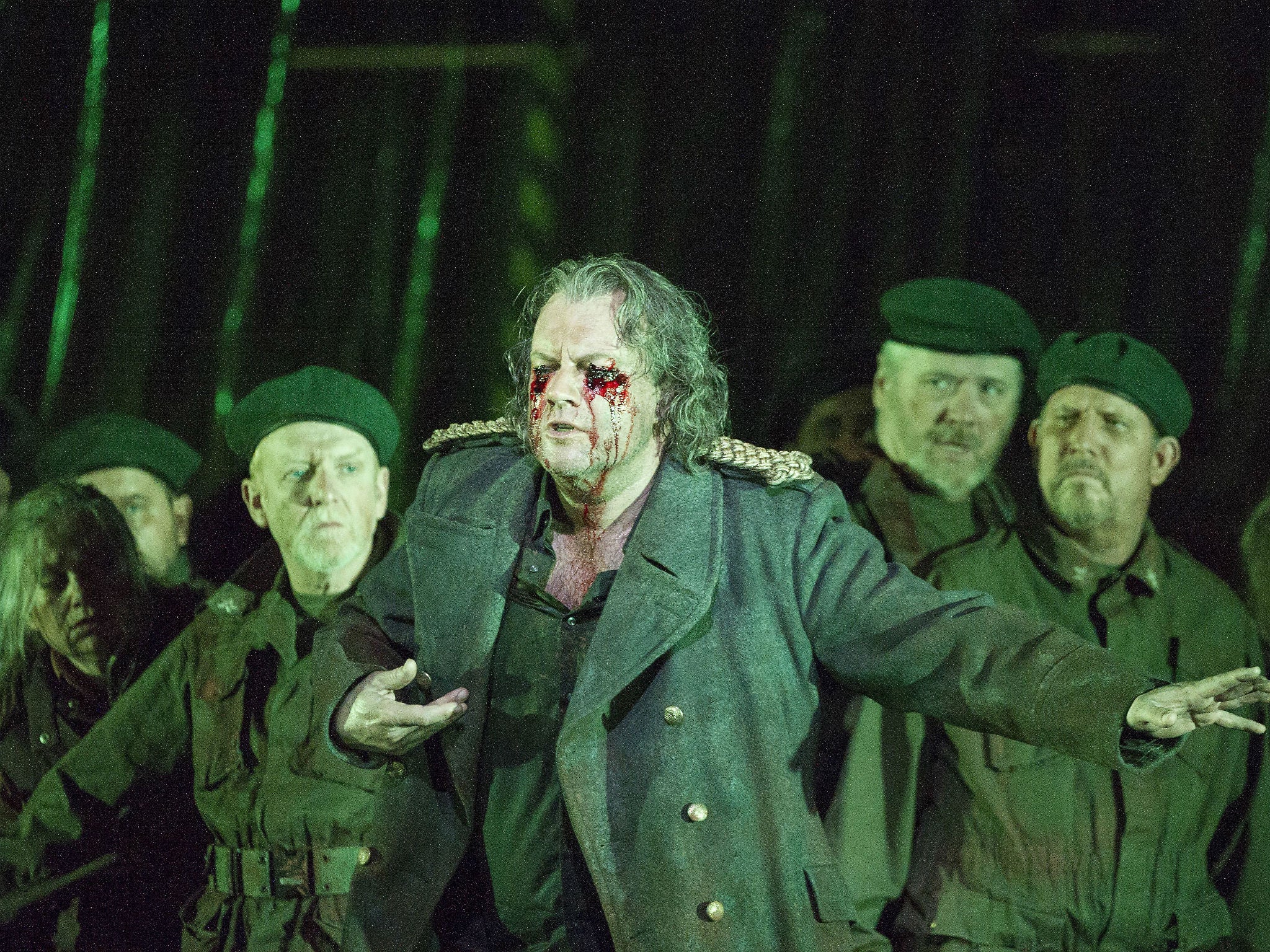 Oedipe, Royal Opera House, review: 'A masterpiece'
5
Click to follow
The Independent Culture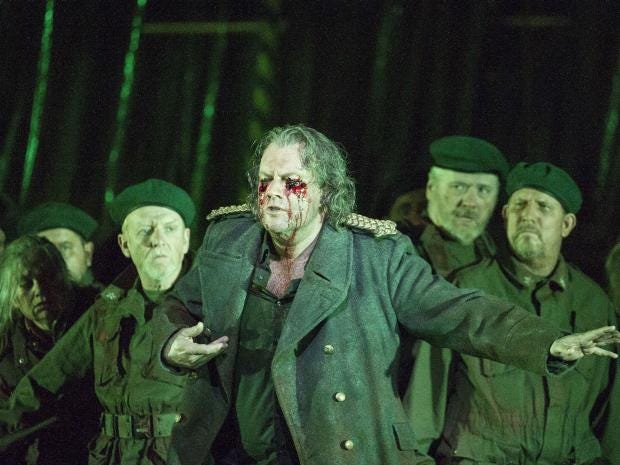 Enescu's only opera, completed in 1936, finally arrives at Covent Garden in a magnificent co-production with La Monnaie, first seen in Brussels in 2011. And what a masterpiece it is. Designed by Spanish-Catalan Alfons Flores and directed by Àlex Ollé, it opens with a tableau of 20 panels of sepia draped figures recalling a cathedral frontage where the Thebans celebrate the birth of a son to King Laïos and Queen Jocaste (memorably incarnated by Sarah Connolly), interrupted by the blind prophet Tirésias who predicts he will kill his father and marry his mother. Twenty years later, the abandoned Oedipus – a superb marathon singing performance by Danish bass-baritone Johan Reuter – flees after learning of his destiny and believing himself to be the child of King Polybus and Queen Mérope. 
The killing of Laïos at the crossroads occurs in a confused fog and dazzling headlights while another coup de theatre brings the sphinx (Marie-Nicole Lemieux) in a crashed fighter plane, who emerges as a terrifying Amy Johnson with attitude, a malevolent Mélisande. 
Conductor Leo Hussain details the complex musical strands which amalgamate Gallic influences with Romanian folk elements and modernist echoes. This driving narrative continues beyond Oedipus's marriage to Jocasta and horrified realisation, to his blinded exile with Antigone (sweetly sung by Sophie Bevan) and meeting with Thésée (a lyrical Samuel Dale Johnson), culminating in a radiant Bartókian affirmation of his own innocence. 
Until 8 June at the Royal Opera House, London
Oedipe will be broadcast on BBC Radio 3 on 4 June at 7.15pm
Comments