The Firework-maker's Daughter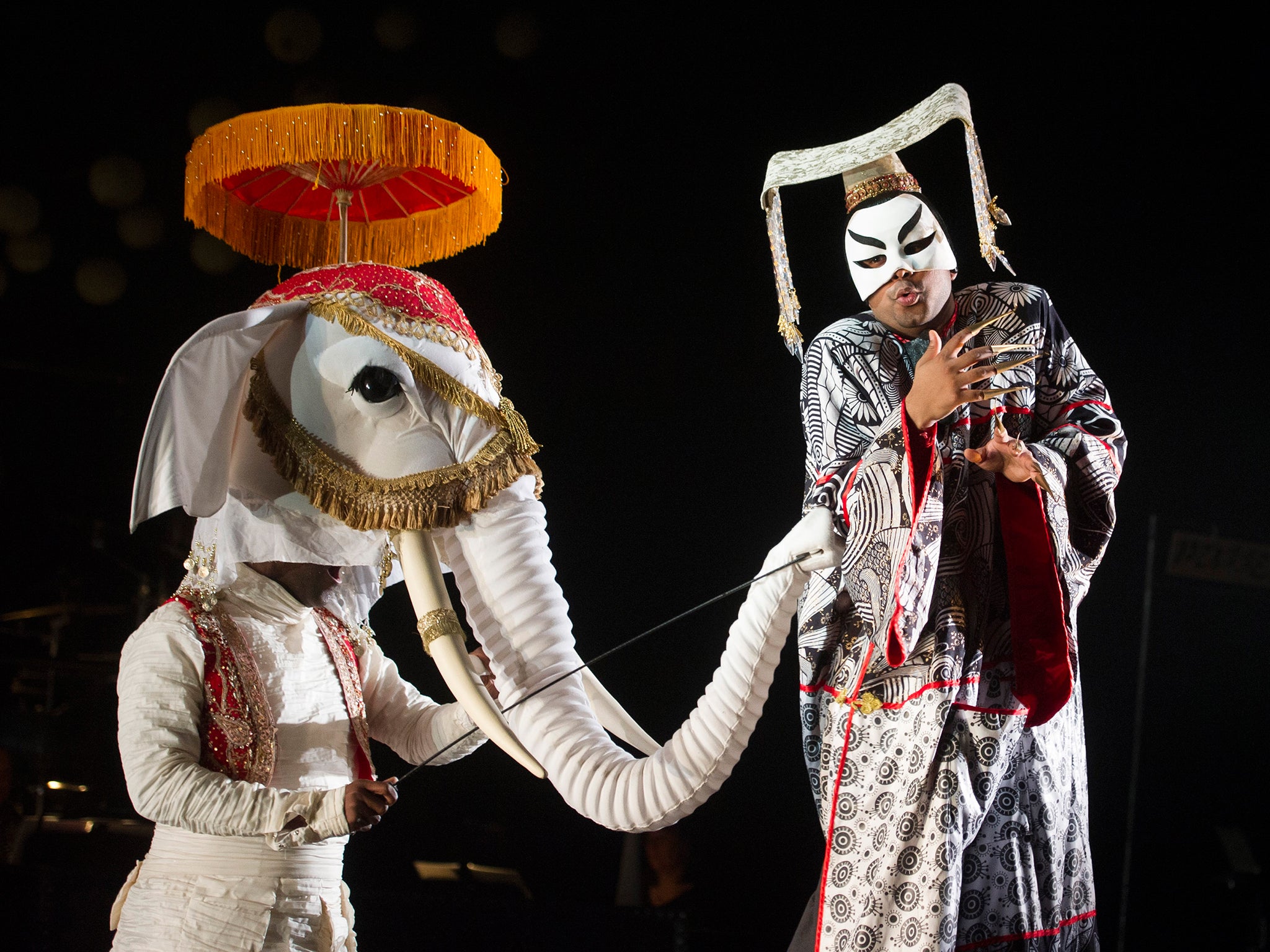 The Firework-maker's Daughter, Linbury Theatre, London, review: A charming children's Christmas show
David Bruce's instrumentation, dominated by marimbas and strings, creates a welcoming musical world
4
Click to follow
The Independent Culture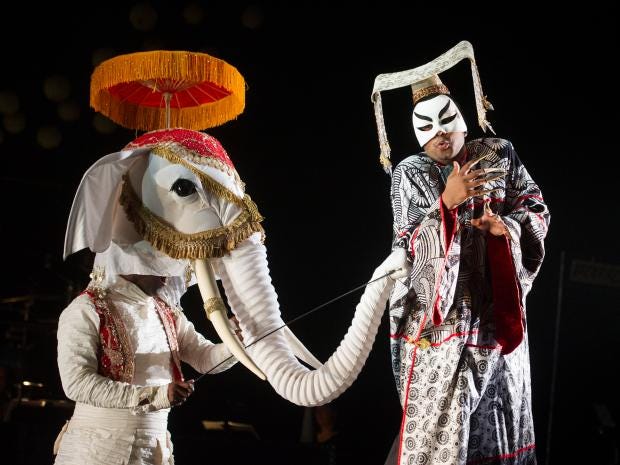 Premiered in 2013 and having done a successful national tour, David Bruce's The Firework-maker's Daughter has now been revived as a Christmas children's entertainment.
And if libretto and score assume a sophisticated young audience, the general effect of John Fulljames's production is so enchanting that any child would love it.
This is due in large part to its designs by Dick Bird and to the live projection and shadow-puppetry by Steve Tiplady and Sally Todd, who find an idiom drawing on Indian and Indonesian styles and create beguiling mysteries on their makeshift screen. 
Glyn Maxwell's libretto is based on a novel by Philip Pullman, and its fantastical plot, which roams through imaginary landscapes peopled by spirits, concerns the young heroine Lila's ambition to outdo her firework-maker father.
The young Australian soprano Lauren Fagan makes a charismatic Lila, but there are other star turns in this fine ensemble show, most notably by Ross Ramgobin, Peter Kirk, and countertenor Tai Oney as a fancifully-conceived pet elephant.
Musically the whole thing works a treat, thanks to glorious singing by Fagan, and to the playing of the Chroma ensemble under Alice Farnham's direction. Bruce's instrumentation, dominated by marimbas and strings, creates a welcoming musical world. 
Comments