Comedians like to claim that the question "how do you write your jokes?" is at best boring or at worst unanswerable.
But really, we don't want to answer because we're scared. What if, by dissecting our artistry, we kill it? What if, worse, we turn out not to know anything at all about how we come up with the stuff that fills our diaries with work, our audiences with laughter, and our passenger-side foot-wells with cheese-string wrappers?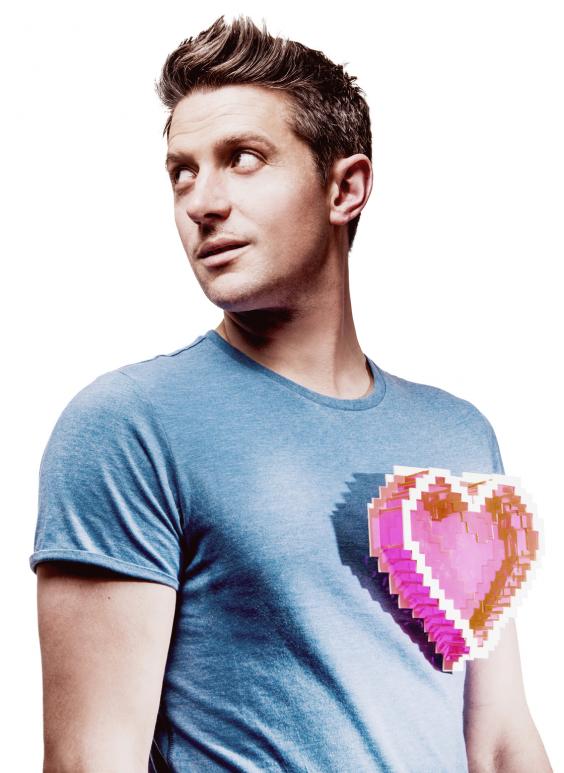 Flying in the face of such insecurities, three years ago I started a podcast so I could corner my stand-up peers on this very topic. Called "The Comedian's Comedian", it has seen me go face to face with both big name television comics and the circuit's unsung heroes, and interrogate them in real depth about their creative process.
Without fail, everyone I interview claims not to have a system. Without fail, everyone then turns out to see the world through a uniquely cracked lens and gradually unrolls their own unique toolkit of metaphorical tweezers, skeleton keys and hoof picks, with which they interpret that vision, tweak it, pinch it and recreate it for an audience.
Just over a million downloads later, people accuse me of being like Zachary Quinto's monstrous mutant in the cheerfully rubbish, short-lived television series Heroes; that is to say: scooping out the minds of my peers to feed off their powers and become some sort of omni-comedian. And I have to admit I've learnt a lot. But beyond the road survival tips and the technical tricks, the really important lesson has been to stop trying to be like anyone else, and try to become more like myself. Even if that is, as Al Murray would have it, really "wanky".
For all those wanting to know how stand-ups keep standing, here are some of my favourite moments from the show. And if you'd like to see how I've been cherry-picking my favourite bits from the advice of 90 or so comics, while simultaneously trying not to follow any advice but my own, come and see my own comedy hour Extra Life at the Pleasance Courtyard at the Edinburgh Fringe.
Al Murray on improvising with his audience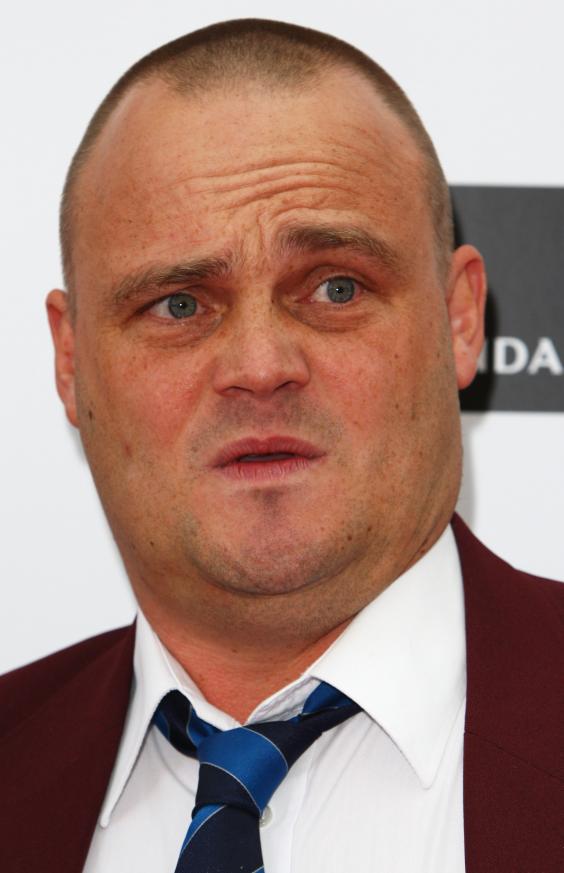 "If you come on too set you make it very hard for yourself; the thing to do is let go. If you get your mind to do [improvisation] properly, it's like water flowing into a rock and finding a crack and then bursting the rock open. And the other weird thing is that you start creating time for yourself to think; you say things you never thought of saying, they just come out. And if you get it right – this sounds so wanky – but you enter a state of grace with it. You can just pick and choose your moment."
Sarah Millican on 'Millican's Law'
"I made this up to help me get over bad gigs and it absolutely 100 per cent works. So, 11am the next day, you have to draw a line under it and get over it. Until then you're allowed to be annoyed at yourself or annoyed at the gig but at 11am the next day you have to get rid of it. Equally, if you have a brilliant gig, you have to get rid of it at 11am as well. You can't be smug and think you're king of the world, because if you go into your next gig thinking you're either brilliant or you're terrible, you will die."
Paul Sinha on political comedy
"You have to [have] very clear notions of good and bad. Anything more complicated and you run the risk of an audience thinking you're lecturing them. I've seen comics at clubs slag off David Cameron, and I always think statistically a third of the audience here voted for him. So, I tend to go for issues rather than telling people who they should or shouldn't be voting for … Anyone can be a political comic, but you have to aspire to be the comic that only you can be. Anyone can write jokes about Barack Obama, but write jokes because it's important to you to write those jokes, and it fits your persona."         
Hannibal Buress on comic license 
"With comedy stories sometimes you have to add stuff in that you didn't really say. I make myself sound way wittier and quicker. 'She said this, and I said to her Witty Comeback. And then I had a wittier comeback …' And then, right at the biggest laugh, I left the story."
Susan Calman on depression among comics
"My wife said: 'Why do you do this job; am I not enough for you?' And the answer is no, [you're] not enough for my slightly odd soul with a bit missing. I need to have this kind of audience interaction to feel good about myself, and it's horrific and it's why I suffer from depression – because if you need the affirmation of a group of strangers on a Friday night to tell you you're an OK person, there's something seriously wrong with you."
Greg Proops on literary influences
"A literary way of speaking to me is more seductive than straight-up verbiage in stand-up … I'm always stealing from authors … In a routine I had about Jessica Simpson, I said she has a thought, and 'you could fairly hear the steam singing from her nose'. That's a line I lifted wholesale from Cormac McCarthy, when they're boiling someone over a fire. I thought that's an outstanding line, I'm having that, and I'm going to  put it right into a comedy routine about a stupid person. Geniuses steal."
Pappy's Tom Parry on embracing live performance
"It really frustrates me because you get these plays every so often called 'The Audience' or 'You're Here Too' and all the critics are like 'Oh my god this theatre piece is incredible: they acknowledge the audience!'. And you think: that happens every night in every comedy club!  That's what comedy is! It's a piece of art that's live and real and has to be fluid and change to its environment and its audience."
Sara Pascoe on honesty
"It's about honesty. Because actually, if anyone tells you exactly what's going on in their brain, their inner monologue, it's fascinating. Everyone's psyche is fascinating. The comics I find really dull [are those who are] not being emotionally honest. There is nothing more intoxicating than someone opening a vein and going 'and this is actually how it felt'." 
Marcus Brigstocke on creativity under pressure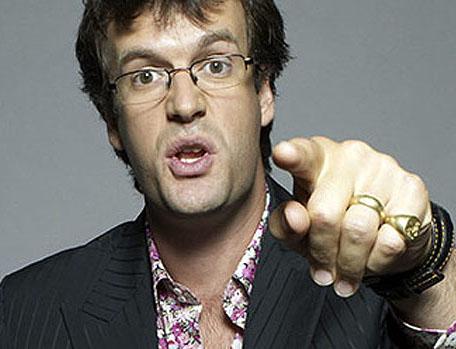 "I've never found a suitably humble description for this process, but there is a thing that genuinely exists which I call "super-brain", which is that a comic on stage, in a gig situation, is capable of thinking of things that you cannot think of anywhere else. And the delight for me is striking on an idea that makes me laugh in the moment and I go 'brilliant!' – and I enjoy it as much as the audience enjoys it. Sometimes more. Because I had no idea that joke was coming either and then bang there it is."
Stuart will be hosting "The Comedian's Comedian" podcast live, with guests including Josie Long, Phil Kay, Bridget Christie and Sam Simmons, at Bob and Miss Behave's Bookshop,  (10, 17-20 Aug, heroesoffringe.com)
'Extra Life' will be at the Pleasance Courtyard from 30 July to  24 August (edfringe.com)
Reuse content