Organisers of V Festival have come under fire for failing to book a single woman for the comedy tent this year.
A total of 26 comedians including Alan Carr and Adam Hills made the bill for the Glee Club Comedy Stage – but not one of them was female.
The festival responded to complaints by saying that women had been approached to appear at the event, which runs from 16 to 17 August, but that "no one was available".
But Jen Brister, who turned down a spot because of commitments at the Edinburgh festival, told The Independent that the latest oversight was "a very small symptom of a much bigger problem".
Reading through the list of the "many high-profile men" booked for V Festival, she said: "These guys are on the telly already. They don't need to keep doing Edinburgh, shouting, 'Look at me, look at me!'
"Far fewer women have already met that level of success; they aren't in the public eye like men are."
Ms Brister added that few female comics managed to hit the big time because there was still a lingering cultural assumption that women are not as funny as men.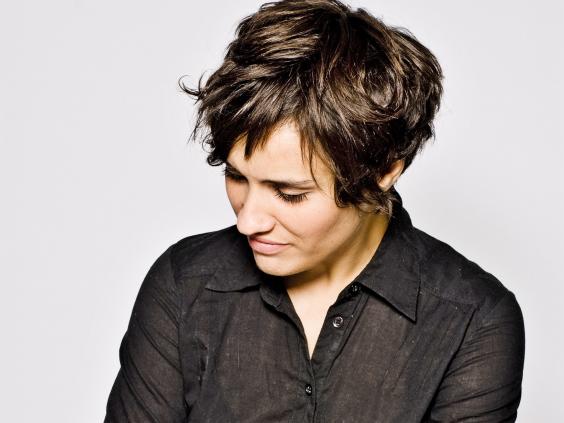 "Who is constantly being pushed into the limelight? Predominantly young men. Who are being told they are not quite up to it? Women. It's all crap. I gig up and down the country all year round and you can't tell me women don't have authority on stage.
"There is a change definitely in the circuit and it is gradually becoming more normal to see more than one woman on the bill. "But there are still old-school promoters who believe an audience can't cope with more than one novelty act – and that's what women are perceived as still."
The comics at this year's V Festival were booked by the agency Off the Kerb, whose acts are primarily men – of 49 acts listed on the company's online artists' page, just four are women. Last year four female comedians performed at Virgin's weekend event; the year before, none did.
Just months ago, another comedy booking company, Mirth Control, was forced to apologise to the comedian Jenny Collier after it told her she was no longer needed for a gig because the venue she was booked to perform at didn't want "too many women on the bill".
The preconception that women aren't as funny as men, Brister said, is endemic throughout the entertainment industry: "It is not just promoters. It's producers in television, it's agents. Everyone is complicit."
Earlier this year the BBC announced it would no longer broadcast all-male panel shows, leading to concerns about perceived tokenism.
V Festival and Off The Kerb did not respond to requests for comment from The Independent on Wednesday.
Reuse content