"Being successful in comedy is not about being funny any more. It's about having the right colour skin, the right set of genitals, the right regional accent." There are numerous variations on this theme in Andrew Lawrence's new stand-up show, Uncensored.
The 35-year-old comedian also wrote a piece in a national newspaper this week in which he said that his right-of-centre material put him "on a par with Hitler" in the liberal, left-leaning comedy community – which is, he says, an increasingly "ugly" and "sanctimonious" place.
Indeed, his lone ally these days is Nigel Farage - "That's when you know you're in trouble," he admits – who tweeted his approval of a blog in which Lawrence hit out at panel shows, peopled by "ethnic comedians and women posing as comedians", and held up Ukip as the only party not "spineless" on immigration.
You might recognise Lawrence – red-haired, lanky, miserable – from his sporadic appearances on Live at the Apollo and Radio 4, or even from his 10 years in a row appearing at the Fringe. Then again you might not, and that really seems to upset him.
In his new show, he spends around 25 per cent of his time telling jokes – some of them very good. "I'm a miserable man. People say, 'Look on the bright side!' and I think, I don't want to, it makes me squint."
The remaining 75 per cent is a rant about his "broken dreams", the state of his career and the "crippling PC culture" that has held him back.
That culture's gatekeepers include the "censorious, puritanical, hateful left", other comedians (Stewart Lee, "a rancid f*cking imposter", Shappi Khorsandi, Dara O'Briain and Frankie Boyle all come in for a deeply personal kicking), strident people on social media, "careerist, graduate comedians" (he will later show off his own degree) and the liberal media (including The Independent, which was refused an interview and a ticket to the show but got in anyway. Not so Uncensored after all).
With this show, Lawrence resolved to put the "ugly side" of himself on stage. "I'm sick of treading on eggshells about race and gender because I'm a white guy." There's a long section on immigration to which the punchline – or as Lawrence puts it, the "pragmatic solution" – is, "Some of us arrived when there was still space!"
As for modern moral hysteria, he undermines a good joke about the scientist Tim Hunt, sacked for making a sexist joke – "We now live in a world where punishing bad jokes is more important than curing cancer" – with pathetic defences of Dapper Laughs and Jeremy Clarkson. "At the end of the day, some people need punching in the face."
Lawrence is, despite his Politics A-Level and degree in Political Philosophy "from a prestigious university", out of his depth.
Uncensored is more rally than comedy show but as he points out, if four million voted for Ukip, there's a market for this stuff. Certainly, there's a good comedy show to be written that has a right-wing slant, but this is not it. Lawrence's takedowns of BBC hypocrisy, and the Savile and Rotherham scandals show glimmers of well-thought-through satire but it's didactic and always reflected through the prism of his own hard-done-by life.There are not enough jokes.
I know exactly how Lawrence will react to this review. He'll call me a "libtard" (a top-level mash-up of liberal and retard) and thank me for upping his ticket sales.
So for the benefit of those ticket-holders alone, I quote back to him his own words: "If you present yourself as a comedian, your job is to be funny, not to educate audiences.... Just make me laugh." He would do well to heed his own advice.
In the right? Conservative comedians
Jim Davidson OBE, the former host of The Generation Game and Big Break, publicly left the UK in 2004 for Dubai in protest at the Labour government.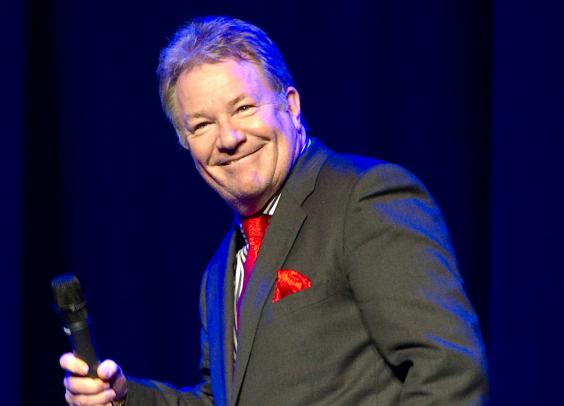 Ignored for the most part by mainstream media because of his anti-immigrant language, Roy "Chubby" Brown nonetheless commands huge audiences at his live shows which have sustained his comedy career for almost 50 years.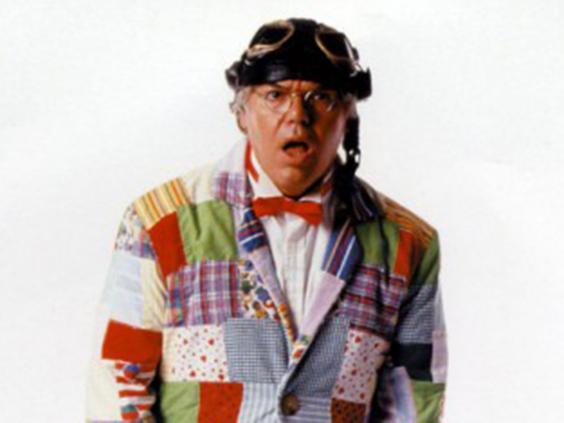 Famed American humorist and political satirist P J O'Rourke is well known for tapping into right-wing thought in the US. He recently said US President Obama was not a moderate Democrat, but a socialist.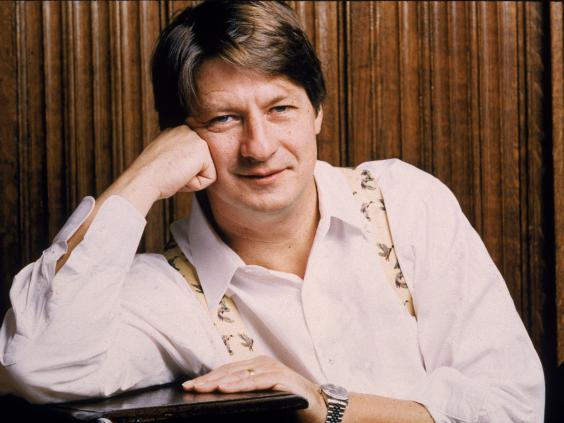 Comedian Andrew Lawrence hit the headlines last year when he called the cast of Mock the Week "ageing, balding, fat men, ethnic comedians and women posing as comedians" who made cheap gags about Ukip – saying that the party "resonated with voters". He was quickly rebuked by the host Dara O Briain.
Once a liberal-minded basher of George W Bush on America's Saturday Night Live show, Dennis Miller claimed that his country's response to 9/11 changed his political views. Now he's the go-to comic for the conservative right and Fox News.
The late Bernard Manning told The Independent in 1997: "I rather like John Redwood: I think he talks a lot of sense and knows what he's about. I very much identify with the right wing of the Conservative party... There's no place in the world for socialism; it's gone."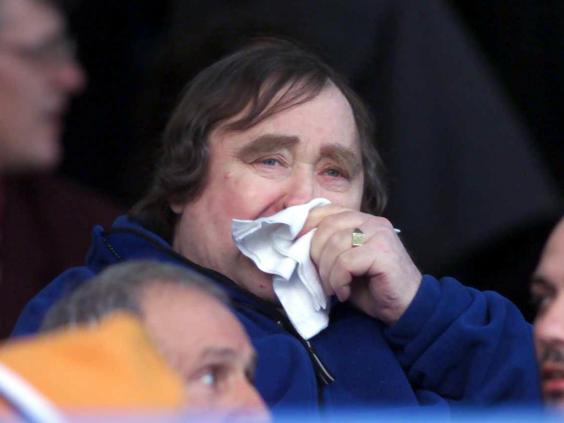 Henry Austin
Reuse content