There are 3193 shows at this year's Edinburgh Fringe. Of those at least a third are classified as comedy. And of those, just over half are eligible for the Foster's Edinburgh Comedy Award. This year, for a second time, I have joined the 10-person judging panel for the prize, previously known as the Perrier, which has set winners like Harry Hill, Steve Coogan, Frank Skinner, Tim Minchin and Sarah Millican on the path to superstardom.
How do you find the next Fry or Kitson in amongst 639 shows? Slowly, sometimes painfully and with the help of an indefatigable team of scouts,  a rigorous timetable of 6 or 7 shows a day for the panellists (between us, we have clocked up 1451 viewings since the start of the month), espresso, snacks, Lemsip, late-night huddles and three very long breakfast meetings.
On Wednesday morning, after much debate, we drew up the shortlists. The 13 names are a diverse bunch from all corners of comedy - stand-ups, character comics, a double act, a sketch troupe; they hail from Australia, America, from London and Manchester, Kettering and Hull.
Three of the main award nominees - John Kearns, Liam Williams (both, notably, performers on the Free Fringe) and Romesh Ranganathan - have graduated from last year's newcomer award shortlist. No second album syndrome here. All three have made giant leaps in their craft and confidence in just a year; all three can leave you gasping with laughter.
Ranganathan, a former maths teacher, is the most mainstream of the three. His stand-up has swagger, but not too much. Born to Sri Lankan Tamil parents, his eagle-eyed observations about UK attitudes to race are particularly on the money but horse-racing, parenthood and cereals also get fresh treatment. A slick, watchable hour.
Williams, 26, is still a prickly fish but his stand-up presence has blossomed into something compelling. No wonder the queue for his show stretches halfway down the street for an hour before his lunchtime show. Capitalism is bright, zeitgeisty stand-up about what it means to be a young man in 2014 - protests, student debt, Spotify-soundtracked heartbreak and angst. He looks dour but his show is packed with jokes and pin-sharp comic writing.
Kearns, whose queues rival those of Williams, is quite unique. His show roams from his own journey from tour guide at the Houses of Parliament to full-time to comedian, to Paddington Bear and elegiac stories about his Nan. If some people can read out the telephone directory and make you laugh, Kearns can silently read Frankenstein to himself and make you howl.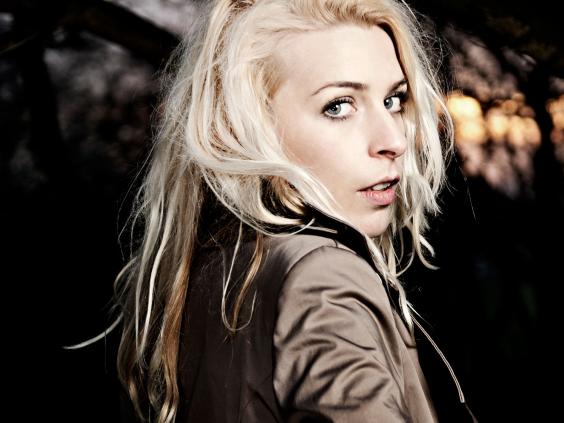 Also taking a leap this year is Sara Pascoe with her most fully-formed and focussed hour yet. Ostensibly a show about boys, it takes in a vast array of topics from sexual anthropology and pubic hair to Miley Cyrus and teenage crushes. She has found her voice and it's a delight to listen to it. 
James Acaster has a characteristically dazzling show dedicated to random minutiae like ovengloves, Dr Pepper ("Drink it every night. Still don't know what flavour it is.") and Torvill and Dean which he somehow ties together in the end.
Fringe event shows come in the shape of Sam Simmons' unhinged adventure in which he plays a surfer stranded at sea, talking to himself, and Alex Horne's crazed mission which involves building a giant machine on stage. Both shows conjure up a whole world in 60 minutes.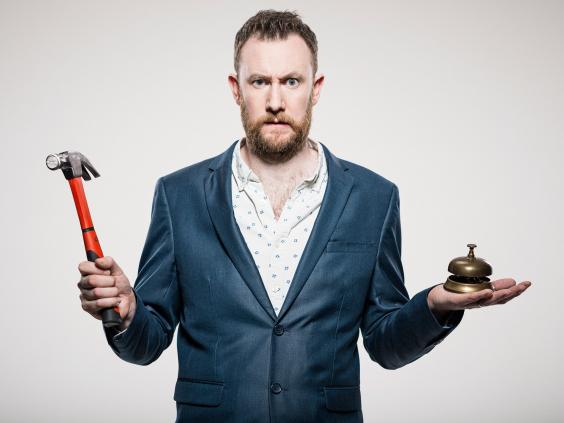 As for the newcomers, stand-up comes from New Yorker Alex Edelman who offers up youthful millennial neurosis, and Dane Baptiste who tells tales from Lewisham and his parents' homeland of Grenada.
Hull's Lucy Beaumont tells old-fashioned jokes with a twist, like a mini Mrs Merton. Lazy Susan are a gifted pair of female performers who are improbably good at playing men while Gein's Family Giftshop offer dark, twisted anarchy (some nudity) in their sketches; Ed Easton's mistimed dance to "My Sharone" is possibly the funniest two minutes on the Fringe.
Meanwhile, Steen Raskopoulos, a new character comic with charm and talent to burn makes his audience do the silliest things.
The results are announced on Saturday. Before that, I'm off to watch them all again. Even at three weeks and 89 shows in, I can't wait.
Reuse content