Eurovision's 60th anniversary special struggled to live up to Conchita Wurst's colossal performance last year, but it did its best with an entry from Australia, its first contestant to perform in a wheelchair and a rap from Israel. These were the best bits:
Russia didn't get booed... sort of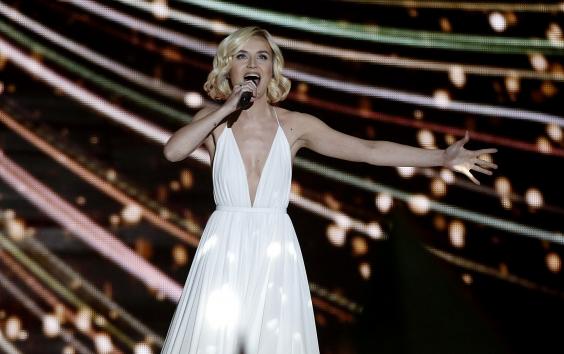 After leading political and religious figures in Russia condemned Eurovision last year following Conchita Wurst's victory, Russia was anticipating a lot of booing from the audience, so much so that the contest apparently installed "anti-booing technology" to prevent any negative sounds from the audience.
Luckily, Polina Gagarina's anthem about peace and acceptance went down a treat, coming second to Sweden, and the singer was close to tears after the cheers she received from the audience.
They were, however, heavily booed during the voting process. At one point, the presenters had to make a statement reminding the audience it's not a political competition.
Lithuania delivered a strong LGBT message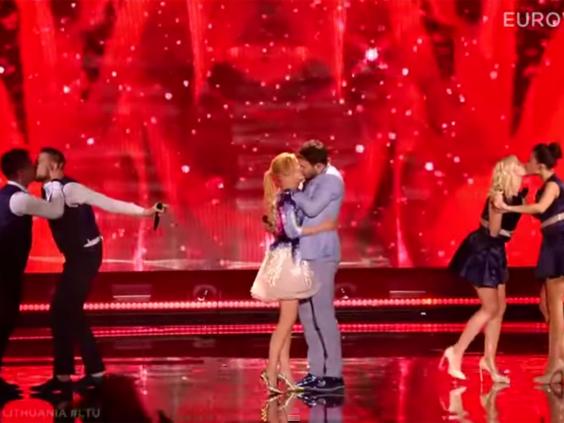 Lithuania played straight into the hands of Eurovision's core gay following with a performance featuring same-sex couples (and one straight couple) kissing at the end. Cue scores of cheers from the audience in Vienna.
Australia went crazy for its Eurovision debut
They have loved Eurovision from afar for a long time, so it comes as no surprise that Australians went mad for their first ever entry, former Australian idol winner Guy Sebastian, in the world's biggest song contest.
GUY SEBASTIAN *CRUSHED IT* OH MY GOD I AM SO HAPPYYYYYYYYYYYYYYYYY #Eurovision #AUS

— Sarah JH Fletcher (@sjhfletcher) May 23, 2015
I might be biased, but FRICK YEAH AUSTRALIA!!! #eurovision #sbseurovision

— Erin (@erinhauvi) May 23, 2015
Australia killed it at Eurovision!!!! That was amazing #Eurovision #SBSEurovision

— Ocelot75 (@Ocelot75) May 23, 2015
The first ever contestant in a wheelchair performed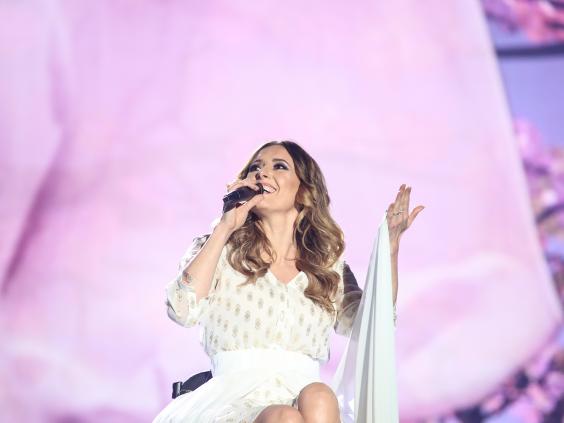 Poland made Eurovision history by entering singer Monika Kuszyńska, who became the first contestant in the song contest's 60th history to perform in a wheelchair with "In The Name of Love".
The UK wasn't totally awful
We may have come 24th, but the UK's entry Electro Velvet was generally received well in the audience at Vienna and at home, beating Austria and France at least.
Israel rapped
If it's questionable whether Israel should even be able to enter the European song contest, their decision to rap during their performance was even more dubious, but provided some classic Eurovision entertainment nonetheless.
Nigella Lawson read out the UK's result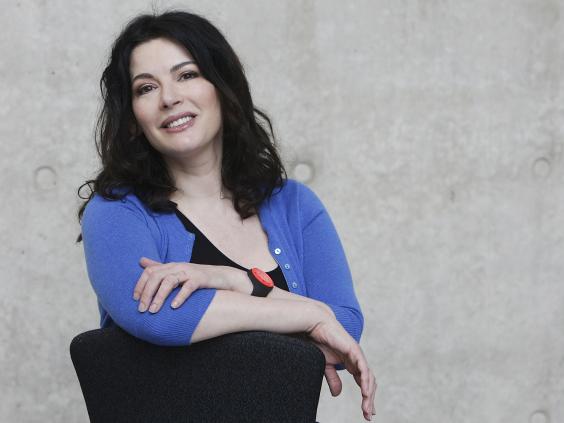 The Domestic Goddess made a striking comeback by spicing up the live results in front of the London Eye, reading out the UK's 'douze points' for Sweden.
Conchita Wurst was still the star of the show
She didn't host the proceedings in Vienna, but she might as well have done. Conchita gave another stunning performance following her 2014 win and was generally fabulous all night long.
And it was officially the best day for gay people...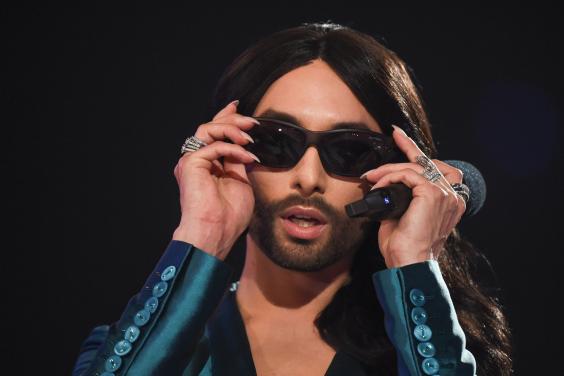 On the same day Ireland voted yes in its same-sex marriage referendum, the LGBT community across Europe (and Australia) cheered as Lithuania endorsed homosexuality, Russia sang about the need for tolerance and Conchita thanked her core fanbase, her "unstoppables".
Reuse content