Always watch out for the quiet ones. Such is the cliché that springs to mind as you leave the cinema reeling from director Andrew Haigh's new film, 45 Years. A relationship drama about an elderly, middle-class married couple, living in the Norfolk Broads, hardly sounds like the stuff of nightmares. And yet it's certainly one of the most haunting, nay terrifying, films that you can expect to see in 2015. Which is according to plan: "I always hoped that it would feel like some kind of strange existential horror movie except in a mundane, ordinary setting," says Haigh.
And that horror's foundation? Nothing more than time and regret. Based on a short story by award-winning writer David Constantine, the 42-year-old Haigh's third feature centres on Kate and Geoff, a retired teacher and her husband, in the week's run-up to their 45th wedding anniversary party. On the Monday, Geoff (Tom Courtenay) receives a letter that appears to shatter his comfortable dotage: the body of his previous girlfriend, Katya, has been found, preserved by ice, in the Alps, half a century on from a tragic hiking holiday they took together.  But it's Kate's corresponding emotional reckoning that is the real film's focus, as her whole conception of her marriage – and, by turn, existence – is destroyed by Geoff's palpable feelings for this ghost from his past.
For all the attention destined to focus on the film's two lead performances – Charlotte Rampling, in particular, as Kate, is astonishing – 45 Years deserves, more than anything, to be Haigh's moment. Alongside his previous film, 2011's Weekend, it confirms him as one of Britain's most distinctive new film-makers, with a remarkably attuned ear for the rhythms of love and relationships. Weekend, about a Friday night hook-up between two men that evolves into something deeper, was an achingly affecting depiction of burgeoning romance. Having read the Constantine story while promoting Weekend, Haigh realised it would make an interesting counterpoint. "I definitely see [Weekend and 45 Years] as bookends of a similar story … both are about people trying to define themselves in their lives and through their relationships," he says.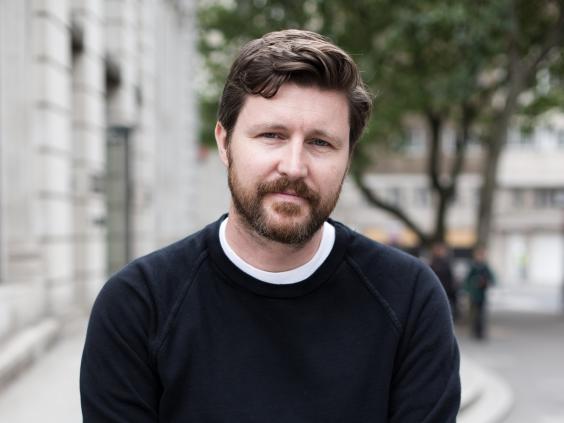 45 Years also stands out for its depiction of that most taboo of subjects, old age: just as Michael Haneke's Amour dealt with the physical trials of the twilight years, so Haigh's film deals with the emotional tribulations equally unflinchingly.  The couple even get – shock horror! – a sex scene. "The door shuts and everybody thinks we're not going to see anything and I was like we are going to see everything!" he laughs.
Still, Haigh can understand why not everyone will be falling over themselves to see films of 45 Years' tenor. "The big issue of all our lives is being terrified of death but also of being terrified we've made the wrong choices and haven't lived the life that we could have led, and I think that being faced with that in cinema is really sometimes quite overwhelming." Indeed, he's had to issue a few warnings, he says. "We're doing a  Q & A screening and I've had people email saying "I'm bringing my mother and father, they've been together 45 years" and I'm like 'oh, be careful!'."
Haigh himself has always had a stomach for bleakness: the first film that really made an impact on him was Watership Down with its "death and fear and massive existential questions with rabbits!", he recalls. Meanwhile his film-making dreams began as a young kid in his bedroom, when he'd spend hour after hour drawing posters for made-up films he imagined he'd written and directed. After studying history at Newcastle University, he made his way in the industry via the usual rung-climbing, starting out as a runner before becoming an assistant editor on blockbusters such as Gladiator and Black Hawk Down.
Following a stint at film school in LA in the early noughties, he gradually diverged into writing-directing particularly inspired by the crusading, ultra-low-budget spirit of the US "mumblecore" movement – "I really do believe in public funding for films but [I also admired] the way those film-makers didn't have any." He channelled its influence into his first feature, 2009's Greek Pete. A semi-documentary tale of gay escorts, it was a watershed moment for him personally as well as creatively. "I remember a screening at the London Lesbian and Gay Film Festival … my family was sitting at the front and as I was watching I thought, "oh I forgot how explicit it was" … and I'd only come out [to them] a few years before so it was quite a statement of 'I'm just going to do my thing and not worry too much about what people think of it'."
Though his subsequent work hasn't been quite as sexually explicit, it has been just as intimate, thanks in part to his intensely naturalistic shooting style: he films in order as much as possible, and favours long takes. He's also brilliant with faces; in 45 Years, Kate's interior turmoil registers less in dialogue than in Rampling's heavy-lidded features as her stoic demeanour crumples. "It's like things leak out from someone, if you sit and watch them for long enough," he says. "I do quite a lot of staring at people and you can see things changing, you can see memories coming into their heads."
Not that everyone appreciates his low-key style, as demonstrated by the reaction to his first foray into television, HBO's Looking, on which he was director and showrunner. Focused on three thirtysomething gay men in San Francisco, it was trumpeted in pre-publicity as a new type of gay drama for an enlightened, 21st century society. However, opinion was divided from the off. Some of the harshest words came from gay critics, who labelled it as boring, conservative and straight people-pleasing. After two seasons, it was cancelled, though there will be a one-off, feature-length finale episode next year. Haigh admits he was stung by the criticism. "It was the 'boring' thing which irritated me the most. I think [the reaction] was wrapped up in a lot of things … I think my aesthetic isn't the fastest-paced and some people just don't like it … but I also wasn't always convinced that [for the gay critics who found it boring] it wasn't about the fact they didn't want other people to think gay people were boring."
I for one can understand Haigh's upset; Looking certainly struck me as far more searching than it was often given credit for. Far from being in the business of making gay people acceptable to straight people, it instead asked sophisticated questions about what happens when that acceptance has apparently occurred. Do gay people then feel the pressure to conform to "straight" conventions and what kind of fulfilment, if any, do those conventions offer? A question which is also a preoccupation of 45 Years, as Haigh acknowledges. "It's so true ... I think one of the key battles in my own head is about what kind of life do you want to lead … there's much pressure from society, family and friends and its like 'how do you know what you need to do to live authentically?'"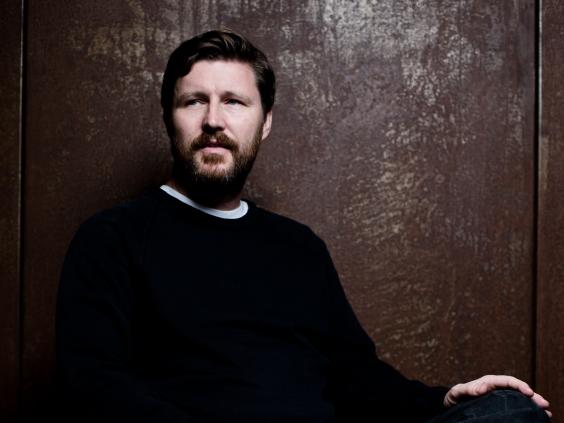 Still, from an outsider's perspective at least, life-leading is going pretty well for Haigh at the moment. As well as wrapping up Looking, he is preparing to shoot his first feature on American turf, an adaptation of novel Lean on Pete about a boy travelling across America with his horse that will be much bigger in scale than any of his previous works. And has he caught the attention of mainstream Hollywood I wonder? He says there have been meetings, though as far as big-budget films go, "I can't imagine anyone would risk giving one to me." We nevertheless pause to consider what the Andrew Haigh superhero movie would look like – "like Sartre's No Exit [but with] Wonder Woman, Superman and Batman, unable to use their superpowers and trapped in a room, talking." DC, you know who to call.
'45 Years' is released this Friday
Reuse content