James Cameron's 1997 film, Titanic, did not just make a global movie superstar of Billy Zane. The actor, who played the figure of Cal (Kate Winslet's arrogant fiancé), was also inspired to become a self-styled artist while filming on location for the disaster-romance epic.
Zane created artworks using locally sourced materials while filming in a remote region with Cameron and his crew. He explains: "We filmed Titanic in Mexico. I was there for seven months. We shot six-day weeks. Mostly nights. The short days in the winter solstice had to be seized… I converted the garage of my beachfront condo into a studio. My trips into the interior or scavenging the shores after storm-wash and high-tide provided a treasure trove of beautifully distressed materials to work with."
He also took inspiration from action painting – a method that involves the spontaneous application of paint on canvas, and which lays a special importance on the physical act of creation. Ever since, Zane has set up makeshift studios whenever he films on location, allowing him to pursue his passion for art alongside his acting assignments.
The result of his labours can be seen in his debut European solo exhibition, entitled Seize the Day Bed, at Rook & Raven Gallery in London, which opens this week. Zane, who has acted in over 80 films, including The Phantom and Twin Peaks, is showing 12 paintings, which will be on sale from £1,500 to £18,000. "I work very fast and must usually do two to three canvases at the same time so as to not over-paint when I get in the rhythm…" he says. "During filming there are always breaks and they vary in length and pattern constantly. I love the random interruptions to the painting."
Zane was first introduced to Action Painting by "footage of Jackson Pollock in action, about the same time I had seen The Doors' concert film, Alive, She Cried… Jim's and Jackson's moves were similar and somehow familiar to my muscle memory."
He describes painting as an immersive, euphoric process, and says he finds himself transported beyond the purely physical. "I feel I am digging a tunnel to another land. Other times, instead of the floor I feel I am working on the ceiling. Colour tears at my perception and redefines the laws of geometry and gravity… I feel alone in the moment of creation..." This abstract series, he adds, is based on a "sunburnt Southern Californian driveway".
Seize The Day Bed, Rook & Raven, London W1 (www.rookandraven.co.uk) until 7 November
The Croisette? No, try the sea or desert
By Christopher Beanland
A film festival on the French Riviera? That's not enough these days. Film festivals are taking place in cities ever further from Cannes, Venice and Toronto – in unique and strange venues. Garpenberg (population 518) in eastern Sweden, hosts 2013's International Random Film Festival in December. The location was decided using a random coordinates generator at last year's venue of Anija, Estonia. Currently the Sahara Film Festival is screening films in the desert at Dakhla refugee camp in western Algeria to draw attention to the plight of the refugees while the Big Island Film Festival, in Hawaii, shows movies on the pristine beach at Mauna Lani every May. The nearby Maui Film Festival, also in Hawaii, screens al-fresco flicks on a golf course in June. Reykjavik's annual fest offers a "swim-up" cinema in a hot springs, and screenings in an Icelandic cave. And in February, the Spirit of Fire Film Festival lights up Russia's freezing oil capital of Khanty-Mansiysk in Siberia.
The Sahara Film Festival (festivalsahara.com) until 13 Oct
In defence of 'virtuous' women
By Jessica Duchen
Fiona Shaw is worried about our view of "virtuous" women of stage, page and history. Earlier this year, the renowned Irish actress and director took the role of the Virgin Mary on Broadway; but the production, Colm Tóibín's play The Testament of Mary, sparked protests outside the theatre by members of the American Society for the Defense of Tradition, Family and Property. "Who is the Virgin Mary? We discovered her to be a mother very angry about her son being crucified," Shaw says. "But apparently it is sacrilege to suggest that a 'virtuous' woman is more interesting than the bland version that's been handed down to us."
This is a concept more than pertinent to Shaw's latest project: she is staging Britten's chamber opera The Rape of Lucretia for Glyndebourne Touring Opera. The story is based on a Roman legend that has been reinterpreted in many forms over the centuries. The army officers have tested their wives' fidelity in their absence; only Lucretia, wife of the general Collatinus, has emerged untainted. This provokes jealousy among the soldiers whose spouses have strayed. To test her virtue, or indeed to prove it, the prince Tarquinius visits Lucretia's house by night and eventually rapes her. When Collatinus returns he places no blame on his devastated wife; but rather than live under such a shadow, she takes her own life.
"What is virtue?" Shaw demands. "It's interesting that we meet Lucretia when she is at her most frustrated and fed up, with her husband away. 'Virtue' is nothing to do with not being frustrated, or with not having another glass of wine because you want to stay up; after all, it's also virtuous to want to be awake because you can't bear to go to bed without your husband. That doesn't come in any guise of prudery. Lucretia's an immediate person, not a saint." The central role is sung by the mezzo-soprano Claudia Huckle, who will, Shaw says, give a "feisty" interpretation.
Britten adds a male and female "chorus", who watch and comment on the action throughout; Shaw says that in the new production they are a present-day couple whose marriage is suffering and who work through their own issues by observing Lucretia's story. Lucretia and Collatinus have a small daughter, an eight-year-old who witnesses the horror of her mother's death: "I want it to be about the destruction of a family, not only a couple," says Shaw.
'The Rape of Lucretia', Glyndebourne Touring Opera (glyndebourne.com), from 19 Oct to 6 Dec
One to watch: Ellen McDougall, theatre director, 30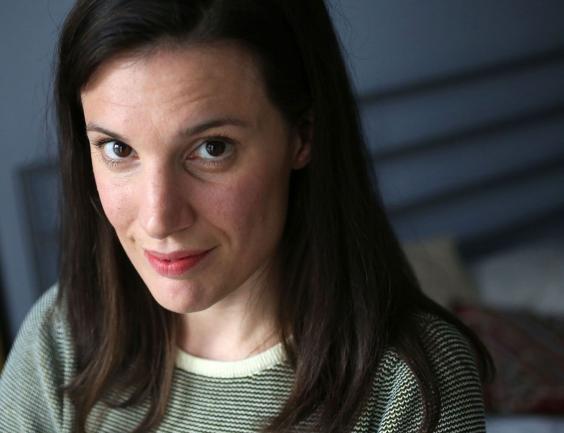 With the War Horse director Tom Morris among her fans, this Brixton-based theatre director is off to a good start. It wasn't until she did a short directing course at the Young Vic in 2008 that she realised theatre could be a career. Then, after assisting Katie Mitchell and Marianne Elliot at the National Theatre, she was nominated for an Olivier Award in 2011 for Ivan and the Dogs at the Soho Theatre. Next she directs Henry the Fifth at the Unicorn Theatre.
Reuse content