Disney and Marvel Studio's unexpected late announcement on 1 April that Julie Delpy would be starring in the new Avengers: Age of Ultron movie, due to hit UK cinemas on 23 April, could easily have been laughed off as an April fool. Amazingly, it's true. And Delpy joins a growing list of French actresses who are making the transition from art-house movies to Hollywood blockbusters.
Other well-respected French actresses who have taken the leap include Lars von Trier's muse Charlotte Gainsbourg, who surprisingly stars in the forthcoming Independence Day 2 movie, and Three Colours... actress Juliette Binoche who made a brief appearance in Godzilla last year. There's also Marion Cotillard and Léa Seydoux who continue to divide their time successfully between smaller indie projects such as Rust and Bone and Mysteries of Lisbon with major Hollywood movies like The Dark Knight Rises and the new Bond film Spectre.
Joining them is a growing list of young, talented French actresses who are making breakthroughs into Hollywood. Adèle Exarchopoulos, who received raves for the Cannes Palme d'Or winner Blue Is the Warmest Colour (2013), now has a major role in Sean Penn's new movie, The Last Face, alongside Charlize Theron and Javier Bardem. Mélanie Laurent went from relative obscurity in small French films to starring in Quentin Tarantino's Inglourious Basterds and now in Angelina Jolie's By the Sea, alongside Brad Pitt.
So what has triggered this new wave of French actresses making a splash in major Hollywood movies? "Jessica Chastain, Kristen Stewart, Jennifer Lawrence and maybe Shailene Woodley stand out today as young, sophisticated US actresses with talent to burn and commercial appeal that transcends borders. But there aren't many of them in the US, which is why the talented crop of French actresses seem to be so prevalent," argues Jeremy Kay, US editor of film industry magazine Screen International.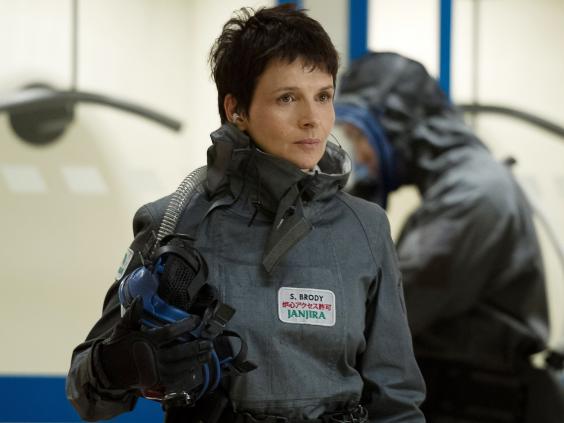 Cotillard, in particular, has become a global superstar. So much so that the Hollywood heavyweight Christopher Nolan delayed filming his Batman film The Dark Knight Rises to accommodate her. Cotillard's gentle, almost ethereal presence has endeared her to several major directors ranging from Woody Allen (Midnight in Paris) to Michael Mann (Public Enemies).
"Cotillard can work her career knowing she has the power to do films like Rust and Bone alongside The Dark Knight Rises," says movie analyst Robert Mitchell. "The blockbusters increase her star appeal, which in turn puts more attention on the smaller films because people think: 'Oh, she was good in Inception, I'd like to see Rust and Bone'".
Seydoux is another who mixes things up well, combining Hollywood blockbusters with smaller English and French-language projects. A glance down her credits sees roles in Ridley Scott's Robin Hood (2010), alongside Russell Crowe, followed by Rebecca Zlotowski's little known drama Belle Epine (2010), and Brad Bird's Mission: Impossible – Ghost Protocol (2011), with Tom Cruise, followed by Benoît Jacquot's Farewell, My Queen (2012).
What is less clear is why art-house regulars like Gainsbourg, Binoche and Delpy have recently chosen to take the Hollywood blockbuster path. The addition of Delpy to the Avengers cast has caused a storm online. Superhero fan forums are bursting with theories about her late inclusion in the film. Marvel, unsurprisingly, won't comment, but one of the hottest talking points is whether she will be briefly introduced at the end of the movie as an ongoing character in the series.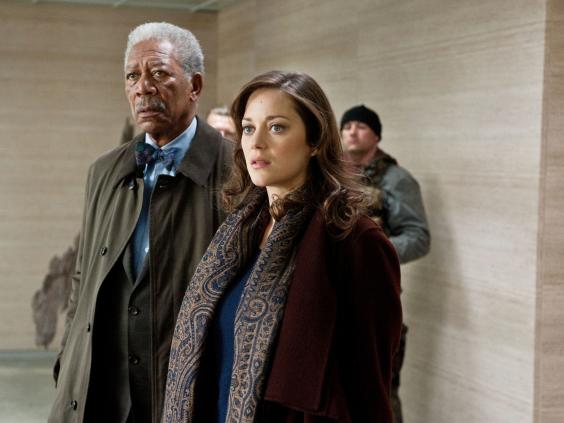 Marvel consistently has coders at the end of its movies that introduce new characters. Jeremy Renner briefly appeared out of the shadows at the end of the Thor movie as the character Hawkeye and went on to star in the Avengers movie.
This would be a stunning move and a massive gamble if it is true, both on the part of the Studios and Delpy. "She's always been fully immersed in the art-house world as an actress and director, which is why this is so surprising. She might have thought that it looks quite fun to do and if she signs a multi-picture deal with Hollywood, she would then be able to afford to make a third 2 Days In... film," Mitchell proposes.
From the actors' perspectives (and their agents) it can also be about raising their profile. As one US agent points out: "If they star in a Godzilla or Avengers movie, it's going to be seen by millions of people worldwide, which means next time they're in a smaller movie, people will say, 'It's  that woman from Avengers.' It's sad, as they may have had a long and fruitful career, but the reality is most people don't know who they are."
For the younger generation of French actresses, such as Laurent and Exarchopoulos, taking on the bigger roles in major Hollywood movies is an obvious boost to their career prospects. Both have proven their worth as talented actresses and so it isn't a huge surprise that Sean Penn and Angelina Jolie have come calling.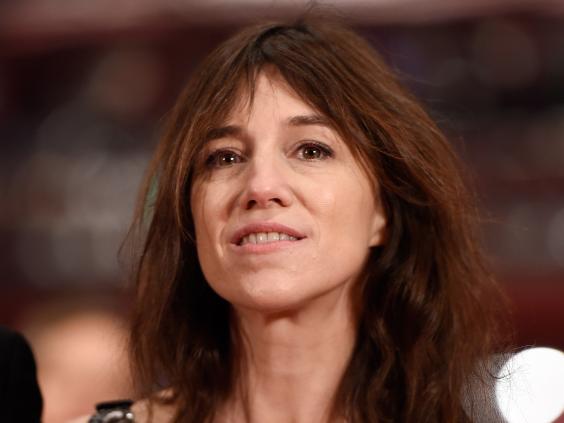 By contrast, Berenice Marlohe had to fight hard for her big break. She was only getting roles in small films in France, so she moved to Hollywood with no money, no friends and no agent. "I was told they were recruiting for Skyfall, so I went on Facebook and managed to find the casting agent and sent my reel," she explained. It eventually fell into the hands of Sam Mendes, so she got her chance to audition alongside Daniel Craig and landed the role of a Bond girl. She's following that with Terrence Malick's new film, Weightless, alongside Christian Bale, Natalie Portman and Ryan Gosling.
The transition between the two worlds hasn't always been perfect. Binoche only appeared in Godzilla for a few minutes, before her character was killed off, which raised a few eyebrows. Why does such a small role require an actress of that calibre? Godzilla director Gareth Edwards insists: "Binoche was top of the list for that role. I spent a whole day wording an email to persuade her. She is royalty among actresses, but she's also very down to earth and generous. She even insisted on coming to set to play the voice on the radio, talking to Bryan Cranston's character. She got very tearful in that scene and it was a very moving audio performance. It was so important to have someone of her calibre who can move the audience in such a limited time frame."
Her performance was so convincing that she made Quentin Tarantino cry for the first time at a 3D blockbuster. "I'd love to believe that as Tarantino is one of my heroes," laughs Edwards. As for the Hollywood studios, they have always looked out for foreign, glamorous talent and locations for their blockbuster movies because they help to sell films internationally, which is arguably more important than the domestic, US market.
Best films to watch in 2015
Best films to watch in 2015
1/9 Suffragette - 11 September

Meryl Streep is bound to make a formidable Emmeline Pankhurst in Sarah Gavron's new film about the British women's suffragette movement of the early 20th century. Streep is again working from a screenplay by Abi Morgan who also wrote The Iron Lady.

Getty Images

2/9 Far From The Madding Crowd - 1 May

Thomas Vinterberg turns his hand to Thomas Hardy and British costume drama. Memories of the John Schlesinger version with Alan Bates and Julie Christie will be hard to exorcise. Carey Mulligan and the mercurial Flemish actor Matthias Schoenaerts star as Bathsheba Everdene and Gabriel Oak.

3/9 Jurassic World - 12 June

The third Jurassic Park sequel is finally here starring Chris Pratt. The storyline goes something like this - theme park gets dinosaur to attrack visitors and it all goes horribly wrong. Should prove a fun one among cinema-goers.

Colin Trevorrow

4/9 Terminator: Genisys - 3 July

Arnold Schwarzenegger kept his promise - he's back and he's trying to stop Judgement Day.

5/9 Spectre - 6 November

Bond is back for the 24th time. So is arch-villain Blofeld. Director Sam Mendes did a sterling job with Skyfall but the last movie ended on a very downbeat note with poor old Judi Dench signing out of the series. The challenge now is to reinvigorate a franchise that is already well into its 50s.

Rex Features

6/9 Cake - 20 February

It's Rachel from Friends as you've never seen her before as Jennifer Aniston plays Claire Bennett - a woman who initiates a relationship with a widower while battling hallucinations of his dead wife.

7/9 Suite Francaise - 13 March

It will be intriguing to see how Saul Dibb's long-awaited adaptation of Irène Némirovsky's novel deals with a problem that has often confounded British film-makers: how to portray French characters played by English-speaking actors in Nazi-occupied, wartime Paris without slipping into 'Allo 'Allo!-style caricature. Michelle Williams and Kristin Scott Thomas lead Dibb's promising cast.

8/9 In The Heart Of The Sea - 13 March

Chris Hemsworth plays tough seafarer Owen Chase in this dramatic Moby Dick movie.

Warner Bros

9/9 Cinderella - 27 March

Kenneth Branagh's live action remake of Disney's classic tale stars Downton Abbey's Lily James. Helena Bonham-Carter and Cate Blanchett also star as the Fairy Godmother and evil stepmother.

Disney
It just so happens that France has more homegrown stars than most other countries. "There are a lot of hot, glamorous and talented French actresses around," admits one studio executive. "If we, or any of the other studios, are putting together a global disaster movie with a multi-national cast, it would make sense to approach the likes of Julie Delpy or Charlotte Gainsbourg."
Some French actresses who appeared in Hollywood movies, but then chose to eschew that world or fell out of favour, like Audrey Tautou (The Da Vinci Code), Sophie Marceau (Braveheart, The World Is Not Enough) or Anne Parillaud (The Man in the Iron Mask) have seen their stars fade.
"There was a point where everyone knew and was talking about Audrey Tautou after The Da Vinci Code," says Mitchell. "Interestingly, she was in A Very Long Engagement (2004) as a lead actress, while Marion Cotillard played a small, supporting role. Whereas now Cotillard is a global superstar and most people have pretty much forgotten that Tautou is still in films. It is about playing the game. Much like Sophia Loren did all those years ago when she mixed Hollywood with Italian films and became a global star."
'Avengers: Age of Ultron' is released on 23 April
Reuse content