Bérénice Bejo's role in the Oscar-winning film The Artist propelled her to international stardom. Peppy Miller, her captivating character in the black-and-white silent movie, finds fame with the advent of the talkies – and in her new film, The Past, Bejo demonstrates that she's good at speaking parts too: the role won her the Best Actress award at last year's Cannes festival.
The success of The Artist was a family affair for Bejo, who has two children with the film's director, Michel Hazanavicius. Yet the 37-year-old admits that awards acclaim sometimes has its downsides.
"It was a long road to the Oscars. At the beginning of the awards season, losing out all the time [for Best Actress awards], I was getting a bit frustrated. Seeing my husband, Michel, Jean [Dujardin] and Thomas [Langmann, producer] going up and collecting awards was hard; but after a while, I got used to it. It's a good way of keeping your ego on the ground."
But perhaps she won the biggest prize of all. Doing the rounds on the awards circuit at the same time was the sensational Iranian drama A Separation, directed by Asghar Farhadi, which won the Oscar for Best Foreign Language Film. "I remember meeting Asghar. It was at the Oscars and we all congratulated each other. It was such a good vibe; I remember thinking, 'Wow this guy is amazing – but I'm never going to work with him, because he works in Iran and I'm French."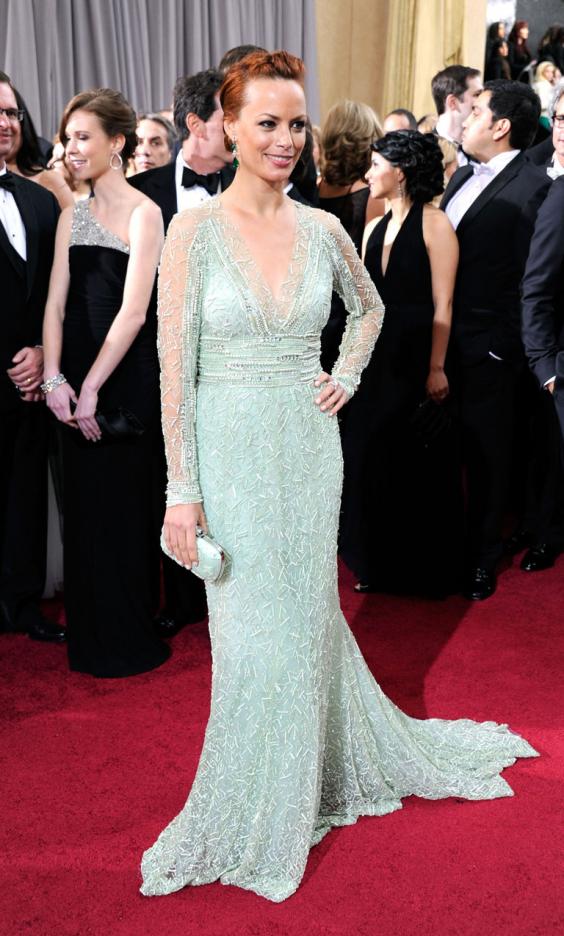 Bejo was actually born in Buenos Aires. She is the daughter of the Argentinian film-maker Miguel Bejo, and her mother, Silvia, is a lawyer. However, they left Argentina when she was just three years old, fleeing the country's Dirty War to relocate in Paris. Her career started on French television. In 2000, she made a successful transition to the big screen, and was nominated for the Most Promising Actress César after appearing in a film titled Most Promising Young Actress.
Before Bejo could even get excited by the news that Farhadi was going to shoot his latest domestic drama, The Past, in French and in Paris – a huge surprise given that he doesn't speak the language and a translator had to be used to relay his assignations to the actors – the announcement was made that Marion Cotillard had won the lead role. However, when a scheduling conflict caused Cotillard to withdraw (she inexplicably decided to star in James Gray's The Immigrant instead), Bejo was given a chance to fulfill another dream.
"I was going to go on holiday with my kids – and then my agent called and told me that in two hours I was going to meet Farhadi," recalls Bejo. "I told him, no – I'm going with my kids on a plane at 8. To which my agent replied that he's going to be wherever you are – and meet you for an hour."
There then proceeded to be, to my ears at least, a bizarre-sounding audition, in which her skills as a silent actress came in useful. "We met, he did my make-up and hair and I didn't do anything," she recounts. "I let him do everything. He took some pictures and then I went on holiday. He called me after five weeks. I will say something about Asghar – you can't convince him to give you a role in a film; you have to wait for him to see something in your face."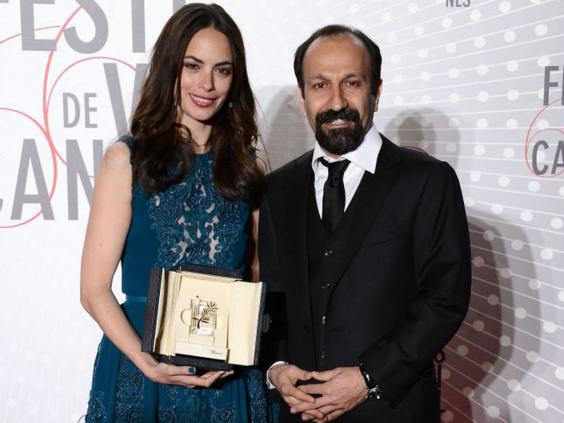 She was still worried that her ethnicity might have been a problem. "To begin with, Asghar didn't want to shoot me because of my Argentinian background; but then he decided that she could be a Spanish girl. It was the moment that I knew the character was mine; no one else could play her."
It's easy to see why Bejo was ecstatic about getting the part. As with A Separation, this is a family drama, dealing with relationship breakdowns and secrets in which every scene seems to add a new layer of tension. It starts with Marie picking up her Iranian husband and father of her two girls from an airport, so that he can finally sign their divorce papers. They have been separated for years. They keep dropping bombs on each other, with Marie adamant that the divorce gets finalised so that she can marry her lover. Farhadi's foray into France sees him come up with a trio of characters in the best traditions of the French New Wave – a woman caught between two men.
Bejo's next film, The Search, sees her reunite with her husband, who she has often compared to her own father in interviews, citing the beard and the common themes of their films. "It's a war movie set in 2000, when the Russians invaded Chechnya," she says excitedly. "It's about a woman working there and trying to report on the situation. She meets a boy who is traumatised by the war – and the film details the relationship between the two characters."
Co-starring Annette Bening, it's loosely based on Fred Zinnemann's Oscar-winning 1948 film, set in post-Second World War Berlin. The film, expected to launch at Cannes, has been veiled in much secrecy since it began shooting last August. The crisis in Ukraine has only added to the already high level of interest.
It is her third collaboration with Hazanavicius. They first worked together in 2006 on the spy movie parody Oss 117: Cairo, Nest of Spies. They fell in love, although the romance only started after the cameras had stopped rolling. "I met him as a director first and so I admired him as  a director first. It's all about pleasure with  him; he's not a director who tries to hurt you to get something."
She'll also be seen in the heist film The Last Diamond, in which Yvan Attal plays an ex-con fresh out of jail who is encouraged to do one last job. It comes out in France at the end of April.
Her future projects include Eternity, the first French-language feature from the Venice Golden Lion winner Tran Anh Hung. It's based on Alice Ferney's novel L'Élégance des Veuves and follows three generations of women and their children born into a Catholic bourgeois family – and co-stars Melanie Laurent and Audrey Tautou. She has also just signed up to star in an Italian film, After the Storm, based on the novel Belle Famille by Arthur Dreyfus. Bejo plays a mother who hides the body of her five-year-old son after he dies. When the police launch a massive investigation, she finds herself in the middle of a media circus.
If the character is anything like Bejo, she'll have no trouble handling the press.
'The Past' is released on 28 March
Reuse content