"I've got one of them faces," says Jodie Whittaker, talking – as she does constantly – at great speed, in an accent that broadcasts her Yorkshire roots, even if she's lived in London since starting drama school. "I'm the lass in the tracksuit eating a Pot Noodle, playing my iPhone on the back of the bus – and you believe that – but equally you put me in mascara and a nice dress and I doll up quite well. I'm not a self-conscious person; I think it's f**king great!"
It's an accurate summary of her range. Whittaker burst rudely onto the young-Brits-to-watch lists in 2006 with a gobby, gutsy performance as a troubled teen who befriends an older man in Venus – five weeks after graduating from the Guildhall, there she was, acting her trackie bottoms off (sometimes literally) opposite acting legends like Peter O'Toole and Richard Griffiths. A career was launched, and it has taken in TV, theatre and film, from the daffiest (St Trinians) to the most highbrow (Antigone at the National). The 31-year-old most recently lit up TV screens in Broadchurch, ITV's hugely successful crime drama.
Meeting in a cafe in Muswell Hill in North London, where she lives, Whittaker proves she certainly does doll up alright. She can switch on a sudden poise for the camera; striking, given that the rest of the time her energy is – as she herself confesses – "kind of manic".
This was something she had to grapple with while filming Good Vibrations, the biopic of Terri Hooley – a punk pioneer in troubled Seventies Belfast – the DVD of which Whittaker is promoting. She plays Ruth, the long-suffering wife of the ever-optimistic but shambolic Hooley (a cracking performance from Richard Dormer). "I loved how gentle she was," says Whittaker. "She's a really calm character, and she loves him, and he is a flawed guy. It was a very different energy. I laid off coffee, because I had to have that side – which I think all my friends and family wish I [really had] – less hyper!"
Whittaker's own enthusiasm seems boundless, and she's full of fervour for Good Vibrations. "It's an indie film, which I'm incredibly passionate about. The sweat and blood that goes into making British independents: that's what I love." The debut script of Colin Carberry and Glenn Patterson, it was made with full endorsement from Hooley. A lot came from his charismatic stories: running fledgling punk nights, setting up a record shop on the most violent street in Belfast, breaking The Undertones by introducing John Peel to "Teenage Kicks", not taking money for it… "People love an anti-hero, and someone who isn't motivated by money, a guy who's always falling on his arse but keeps getting up," says Whittaker, blithely. Hooley visited the set, and Whittaker met Ruth; their daughter, Anna, even appears in the film, playing a nurse in the scene where – weirdly – Whittaker is giving birth to her.
Whittaker has been getting motherly lately; in Broadchurch, she played the grieving mum of a murdered little boy. Another series is in the pipeline and Whittaker flies to LA after our interview to promote the show for BBC America. What does she think was the secret of its success in the UK?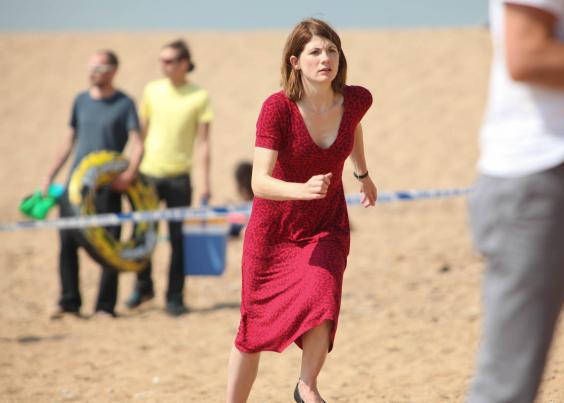 She points to the quality of the characterisation: "As a woman, I felt incredibly proud of being part of something like that: every female character in it was so layered, and no one was a stereotype. And David [Tennant] and Olivia [Colman] played police detectives that people haven't seen before: she's incredibly emotional and vulnerable… there's not many shows where you see the police officer crying as much as the family."
Whittaker certainly did plenty of sobbing. She researched cases of child murder, but insists the writing did the real work – plus a bit of gut reaction. "If someone says, 'you've lost your kid', it needs no explanation. I can't deal with that. In a way it's not hard [to act], because it's f**king devastating," she begins, before quickly acknowledging "we got to go home, and it isn't real. I never wanted to take the piss or be blasé, but I also never wanted to appear like, 'I know how it feels, I've gone through this' – I f**king haven't. We had a responsibility to portray the family without vanity." Whittaker's performance was moving precisely for that reason: there was no tragic beauty to it – it was raw, ugly and believable.
Although Whittaker hails from a West Yorkshire village, she doesn't think of herself as a northerner anymore: "I loved where I grew up, I'm obviously not ashamed of it or else I'd have lost my accent, but I had wanted to live in London for as long as I can remember – where you could wear bright red shiny Doc Martens and no-one would give a shit… London is a melting pot, and Yorkshire isn't."
Home is moveable for Whittaker however; she loves travel and would happily go where the work is. Married to an American – Christian Contreras, who was the year below her at drama school – also means the whole Briton-goes-to-Hollywood thing is not particularly daunting. "America doesn't hold a great mystery to me; it's a place we go at Christmas." Her Broadchurch trip to LA means a sneaky break from filming her next project, The Smoke, an eight-part Sky drama about London fire-fighters, penned by hot young writer Lucy Kirkwood; her play Chimerica is about to transfer to the West End. Whittaker describes The Smoke as "extraordinary" – one of her favourite words, she sprinkles it generously over any discussion of co-workers, from the starriest lead to the focus-puller.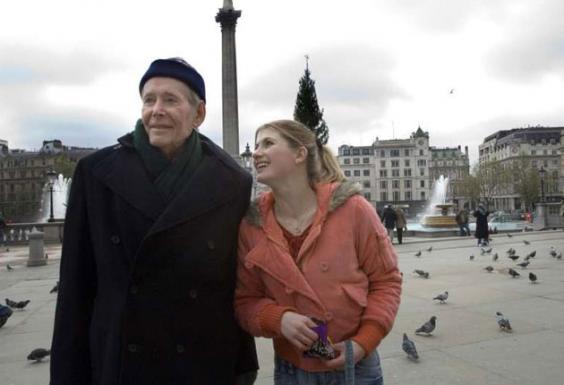 She also recently finished shooting black comedy Hello Carter, a "really low budget indie" expanded from a short. Whittaker does a lot of shorts – part tactically, part because she believes in supporting emerging talent. She's on a sub-committee for the British Independent Film Awards too.
When it comes to how and what kind of films get financed, Whittaker's breezy gabbling gets more rattled: "It's really difficult to get finance, it's really difficult to be taken seriously. But unfortunately you need money to make a film. Sometimes, the people in the position to say 'yes' or 'no' are not coming from an artistic point of view, they're coming from a financial one." When I mention the Tories' approach to arts funding, she bleats, "don't even get me started on it!" before taking a breath, smiling, and getting back to the positive.
"There are people who say, 'yeah, lets go for it'." Which, really, could be her motto.
'Good Vibrations' is out now on Blu-ray and DVD
*This article appears in tomorrow's print edition of The Independent's Radar magazine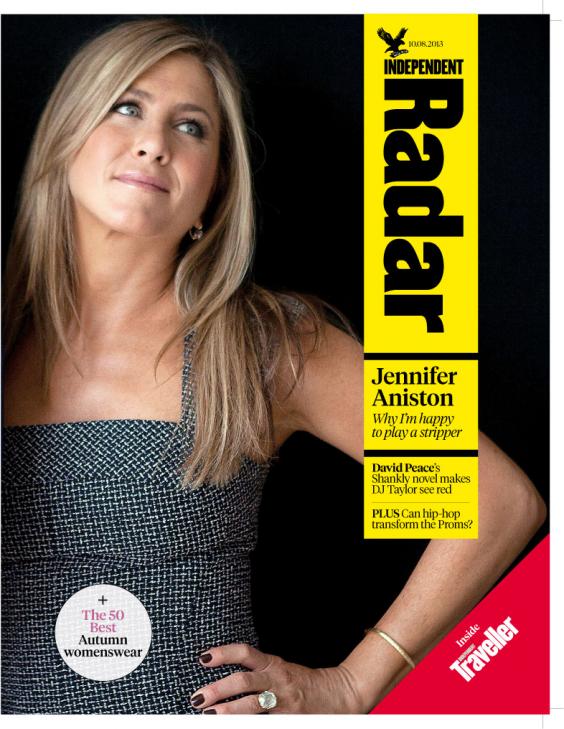 Reuse content