Director Kelly Reichardt has been seeking out an alternative America for more than 20 years. Her latest feature, Certain Women – which won Best Film at last year's London Film Festival – stars Michelle Williams, Laura Dern, Kristen Stewart and Lily Gladstone in three separate stories of unspoken love, a failing marriage and an absurd hostage crisis, mostly played out in the isolated western city of Livingston, under Montana's big sky.
"It's one of the windiest places in America," Reichardt, 52, tells me, when we meet at London's British Film Institute. It's a blustery day outside, and she huddles under a blanket as she recalls still more inclement times spent on-set. "The local café has T-shirts that say, 'Livingston Blows.' I did think of that for a title for a while. The only thing Sony asked of me was to please not name the movie Livingston Blows…"
Locations are vital to Reichardt. But whether it's Will Oldham and Daniel London's mournfully alienated friends lost in the Oregon woods in Old Joy (2006), Michelle Williams living in a car that won't move while looking for her lost dog in Wendy and Lucy (2008), or the Oregon Trail pioneers taking a seemingly endless short cut across the desert in Meek's Cutoff (2010), her characters struggle to get anywhere. Even after Jesse Eisenberg's brooding eco-activist in Night Moves (2013) blows up a dam and murders an accomplice, he finishes right where he started. These films aren't about America's winners. They're about everyone else. And they happen slowly, looking closely at characters Hollywood dismisses.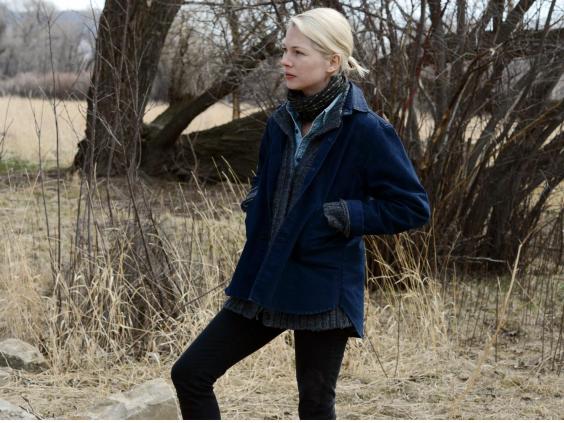 The director's debut, River of Grass (1994), gives a picturesque gloss of Americana to the still unmistakably seedy launderettes and motels of Wade County, Florida, where she grew up as the daughter of police officers, and was glad to escape. Reichardt has lived in Manhattan for 30 years, but her films explore America's West, from deep-green woods to bone-white desert, sweaty urban roadsides to a ranch's lonely beauty. Filming has been a journey of discovery for Reichardt, as much as her wandering, worn-down characters.
"You get to see how different people live," she agrees. "And when you leave the coast, it's always shocking to me how politics isn't at the forefront of every conversation, like it is in Portland or New York or LA. Politics is more private to people, and maybe to do with other things. When we made Meek's Cutoff, for example, it was based on where their cattle could graze. And living locked in by mountain ranges in Montana, with the expanse of things and the amount of sky, you could imagine how that would play into people's idea of God. The beauty of it is overwhelming sometimes."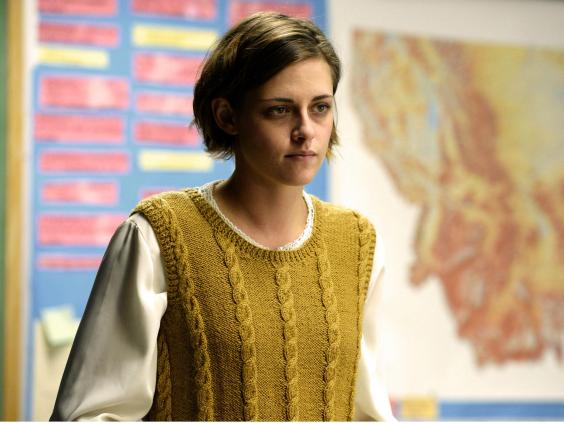 The 1840s pioneers in Meek's Cutoff are specks in a vast landscape, as Lily Gladstone's Native American ranch hand is in Certain Women, suggesting Reichardt is telling timeless American tales. If so, it's in ways which make this political radical despair. "The landscape is not timeless," she says. "The landscape is threatened. But in some ways, you do feel like we're treading backwards right now. We're going back to environmental plans that are pre-Nixon. Maybe I shouldn't be so naive. I didn't think that racism or sexism was over, but I didn't know…I mean, oh my God, we're in quicksand."
Just as the generational despair of Old Joy's grunge-era liberal pair lost in the woods was a reaction to George W. Bush, the miasma of Trump's America is predictively felt in Certain Women. Laura Dern's lawyer veers between exasperation and resignation as she cleans up the sometimes dangerous idiocy of certain men around her, especially Jared Harris' Fuller, a middle-aged white man pursuing an injury claim against a corporation amongst other grievances, who involves her in a hapless hostage siege. "We're all at the mercy of a lot of those Jared Harris characters right now in America!" Reichardt laughs. "They are somehow in charge, which is very frightening."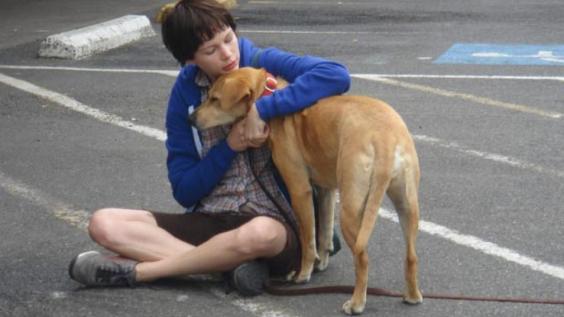 The stars and incrementally larger (though still low) budgets attracted to Reichardt's films are an indication of her current stature in the industry. But this wryly intelligent woman still lives far from Hollywood, in a Manhattan apartment where she spends "a lot of time alone", and these days missing her late dog, Lucy (Certain Women is dedicated to the canine co-star of her early films, and a dog remains Laura Dern's character's best friend). Though her filmography is substantial, with a unique and resistant angle on America akin to her hero Robert Altman, that won't bring back the 12 years after River of Grass when Reichardt made no features at all. When she went into the woods to make Old Joy, she'd all but given up, thinking of it as an art project. In a recent interview with Variety, she recalled that when she took River of Grass to Sundance in 1994, the experience jolted her with the realisation that "it was different for women in this business…and it took me a long time to get over it".
"Well, I realised that making the film," she says now. "I had a little bit of the moment Fuller has in Certain Women. I mean, Fuller's so shocked that the system isn't going to work for him, but he's got to his late fifties before learning that. Most people experience it much sooner, depending who you are. I guess I was somehow privileged enough, because I grew up in a house where women were boss, to not really have the thrust of it until I was making that film. And then looking back, I could see where I just hadn't recognised it before."
What shocked her at Sundance?
"Sundance really helped me, so Sundance was not the issue," she says. "But you just realise more that it was a boys' world. I had hung out a lot in the indie music world, and I had had that feeling in that world. But I had a much stronger feeling in the film world. But you know, it's too hard of a blanket statement to make, because I also shared an office with a bunch of male film-makers who were constantly helping me. And [horror-specialising indie film all-rounder] Larry Fessenden and Todd Haynes have been supporting my work for many years. So it's hard to draw these stark lines. But you can still look, and see the percentage of women directing is a small piece of the pie."
Did Reichardt's identity as a film-maker fall away in those dozen years, bit by bit?
"Sure, because you're only a film-maker if you're making films, right? And even now, I'm a teacher sometimes and I'm a film-maker other times, and I'm a, whatever – on the couch TV-watcher other times!" she laughs. "It's hard not to be able to do what you want to do. But it feels like such a privileged argument, people have bigger problems. I've had a really fortunate decade, and so it's really hard for me to complain about anything. If you get to make a film, it's a really lucky thing. I feel like I had more than my share."
'Certain Women' is in cinemas now. A season of Kelly Reichardt's films continues at London's BFI Southbank until 13 March
Reuse content