This month US actor Ezra Miller made history when he became the first openly LGBT (lesbian, gay, bisexual, or transgender) actor to be cast as a superhero in a major studio film.
The star of We Need to Talk About Kevin and The Perks of Being a Wallflower, who identifies as "queer", will play DC Comics' The Flash in a Warner Bros-produced solo outing in 2018. The character is also set to appear in Warner's Justice League films.
It's a welcome development and represents a big step for Hollywood. Superheroes are the embodiment of traditional American masculinity, while LGBT actors still battle the idea that a non-straight actor is unable to play a straight character – which in Hollywood still pervades.
One might recall author and screenwriter Bret Easton Ellis's Twitter tirade when the movie version of Fifty Shades of Grey was being cast. Never one to shy away from expressing an opinion, Ellis stated that openly gay actor Matt Bomer was not right for the role of Christian Grey because of his sexuality. He said: "Fifty Shades of Grey demands a man who is genuinely into women".
Rainbow List 2014
Rainbow List 2014
1/101 1. (new entry) Michael Cashman:

Labour Party special envoy on LGBT issues worldwide

Jason Alden

2/101 2. (last year) Paris Lees:

Journalist and campaigner

3/101 3. Vicky Beeching (new entry):

Religious commentator and musician

Jason Alden

4/101 4. (re-entry) Ruth Davidson:

Leader of the Scottish Conservative Party

Getty Images

5/101 5. (15) Evan Davis:

BBC Newsnight presenter

Getty Images

6/101 6. (10) Sue Perkins:

Comedian and presenter

Getty Images

7/101 7. (new entry) Sam Smith:

UK's new biggest musician

Getty Images

8/101 8. (5) Ruth Hunt:

CEO, Stonewall

9/101 9. (37) Casey Stoney:

9. (37) Casey Stoney: Footballer, player for Arsenal and England

Getty

10/101 10. (20) Suran Dickson:

CEO, Diversity Role Models

Diversity Models

11/101 11. (56) Patrick Strudwick:

Journalist who has set up the Stop Gay Conversion Therapy Taskforce

Teri Pengilley

12/101 12. (6) Owen Jones:

Old-style socialist writer, who made his name with 'Chavs: The Demonisation of the Working Class' in 2011

Images

13/101 13. (new entry) Kate Stone:

Scientist and trans woman

14/101 14. (new entry) Huma Qazi:

Director, Pride in London

humaqazi.com

15/101 15. (new entry) Tom Daley:

Olympic champion diver who came out in December last year

16/101 16. (4) Nicola Adams:

The much-loved boxer, MBE, and former Pink List No 1

17/101 17. (new entry) Stephen Beresford:

Actor-turned-playwright-turned-screenwriter

18/101 18. (new entry) Rebecca Root:

Actress and stand-up comedian, the star of the new BBC2 sitcom Boy Meets Girl

19/101 19. (9) Phyllis Opoku-Gyimah:

Executive director, UK Black Pride

ukblackpride.org.uk

20/101 20. (re-entry) Angela Eagle:

Shadow Leader of the House of Commons, strongly partisan at PM's Questions

21/101 21. (21) Elly Barnes:

Former teacher, LGBT schools adviser, charity founder

22/101 22. (new entry) Andrew Scott:

Actor, best known as Sherlock's Moriarty

Getty Images

23/101 23. (29) Toby Whitehouse:

Joint founder, Gaydio, the UK's first LGBT FM radio service

24/101 24. (new entry) James Morton:

Transgender campaigner, head of the Scottish Transgender Alliance

25/101 25. (new entry) Heather Peace:

Actress & musician. Her hit single is 'The Thin Line'

Getty Images

26/101 26. (30) Lord Justice Terence Etherton:

Chancellor of High Court

27/101 27. (33) Jane Czyzselska:

Editor of DIVA, the UK's leading magazine for gay and bisexual women.

28/101 28. (34) Dominic Davies:

Founder & director of Pink Therapy

29/101 29. (95) Rev Richard Coles:

Broadcaster, musician, clergyman

30/101 30. (new entry) Sarah Westwood:

Author and one of DIVA magazine's most popular columnists, writing as 'The Rubbish Lesbian'

31/101 31. (70) Susan Calman:

Glaswegian Comedian

ITV/Rex Features

32/101 32. (22) Yotam Ottolenghi:

Chef, who has his Channel 4 show 'Mediterranean Feast'

Channel 4

33/101 33. (62) Tony Fenwick and Sue Sanders:

Schools OUT and LGBT History Month

34/101 34. (85) Kelvin Holdsworth:

Provost of St Mary's Cathedral, Glasgow

thecathedral.org.uk

35/101 35. (26) Gareth Thomas:

Author and former rugby international, who wrote an autobiography, the aptly titled Proud

Getty Images

36/101 36. (69) Natacha Kennedy:

Former primary school teacher and lecturer at Goldsmiths College

37/101 37. (48) Monty Moncrieff:

CEO, London Friend

londonfriend.org.uk

38/101 38. (72) Claire Harvey:

Team GB sitting-volleyball Paralympic captain

Getty Images

39/101 39. (36) Dr Meg John Barker:

Senior OU lecturer in psychology

40/101 40. (59) Mark Gatiss:

Actor and writer. He's appeared in the series of Sherlock and the magisterial Doctor Who bio-drama An Adventure in Space and Time

Getty Images

41/101 41. (new entry) Aderonke Apata:

LGBT asylum campaigner

Jon Super

42/101 42. (67) Derren Brown:

Illusionist

AFP/Getty Images

43/101 43. (88) Tris Reid-Smith:

Director and editor-in-chief of Gay Star News

44/101 44. (66) Anthony Watson:

Global CIO, Nike and formerly the global chief information officer at Barclays

Getty Images

45/101 45. (81) Kathy Caton:

Radio producer and presenter, Out in Brighton

46/101 46. (48) Andrew Haigh:

Film-maker, director of the brilliant 2011 gay romantic drama Weekend

Getty Images

47/101 47. (new entry) Isabella Segal:

Accountant and a partner at Nyman Libson Paul

48/101 48. (35) Paul Martin:

CEO, Lesbian and Gay Foundation, Manchester

49/101 49. (re-entry) Chris Bryant:

Shadow minister for welfare reform

Ian Gavan/Getty Images

50/101 50. (25) Mobeen Azhar:

Journalist, known for the award-winning Radio 4 programme Inside Gay Pakistan

51/101 51. (24) Carol Ann Duffy:

Poet Laureate, who's written for the Olympics and the Diamond Jubilee

AFP/Getty Images

52/101 52. (49) Jane Hill:

Newsreader. BBC News anchor

BBC

53/101 53. (new entry) Robyn Exton:

Founder and CEO, Dattch, an app designed to help people mingle in the LGBT community

54/101 54. (101) Iain Dale:

Publisher and political blogger

55/101 55. (54) Matthew Hodson:

CEO, GMFA, one of the few public figures to be openly HIV-positive

56/101 56. (52) Matthew Todd:

Editor, Attitude magazine

57/101 57. (98) Darren Scott:

Editor, Gay Times, a leading gay UK magazine

58/101 58. (40) Jane Fae:

Journalist, writer for The Guardian, The Independent and New Statesman

Jane Fae

59/101 59. (89) Gary Everett:

Artistic director, Homotopia festival

60/101 60. (39) Simon Topham:

CEO, Millivres Prowler, the largest gay and lesbian business in the UK

61/101 61. (new entry) Linda Riley:

Managing director of the Global Diversity Awards, and also runs Square Peg Media

62/101 62. (new entry) Matt Cain:

Author, who rose to fame as Channel 4's first Culture Editor

63/101 63. (46) Sir Adrian Fulford:

Judge and Lord Justice of Appeal

64/101 64. (65) Alan Carr:

Award-winning comedian

Getty Images

65/101 65. (91) Jay Stewart:

Co-founder of Gendered Intelligence, an organisation that delivers creative workshops to trans people under 25

66/101 66, (64) Liz Carr:

Actress, broadcaster and comedian

67/101 67. (84) Andy Woodfield:

Partner at PwC and continues to head up GLEE

68/101 68. (new entry) Jess Key:

Campaigner

69/101 69. (re-entry) Margot James:

Conservative MP & businesswoman

70/101 70. (new entry) Mikey Walsh:

Author of bestseller Gypsy Boy

71/101 71. (New entry) Crispin Blunt MP:

Conservative MP

PA

72/101 72. (92) Damian Barr:

Award-winning writer 

Jonathan Ring

73/101 73. (new entry) Kathryn Nawrockyi:

Director, Opportunity Now

74/101 74. (60) Juliet Jacques:

Writer

75/101 75. (new entry) Tim Sigsworth:

75. (new entry) Tim Sigsworth: Chief Executive, Albert Kennedy Trust

76/101 76. (86) Lisa Egan:

Activist and blogger of Where's the Benefit

77/101 77. (77) Lynette Nusbacher:

Strategic thinkerand partner for the think-tank Nusbacher Associates

78/101 78. (new entry) Chloe Orkin:

HIV consultant, who headed up the national campaign Going Viral

79/101 79. (new entry) Suzette Davenport:

Chief Constable and the first woman to lead Gloucestershire Police

PA

80/101 80. (94) Bisi Alimi:

Activist, blogger and founder of the Kaleidoscope Trust

Ajamu

81/101 81. (76) Will Young:

Musician, actor and speaker on LGBT issues

Getty Images

82/101 82. (new entry) James Dawson:

Author of This Book Is Gay

83/101 83. (new entry) Dinesh Bhugra CBE:

The first gay president of the World Psychiatric Association

84/101 84. (93) Rikki Beadle-Blair:

Film-maker

85/101 85. (new entry) Sophie Ward:

Actress, known for her roles in Young Sherlock Holmes, Wuthering Heights, and Jane Eyre

PA

86/101 86. (new entry) Asif Quaraishi:

The UK's first Muslim drag queen

87/101 87. (new entry) Juno Roche:

Transgender primary school teacher

88/101 89. (new entry) Cat Burton:

Senior pilot, British Airways

89/101 88. (18) Nick Grimshaw:

DJ and presenter, host of BBC Radio 1 breakfast show

Getty

90/101 90. (new entry) Kate Tempest:

Poet 

91/101 91. (new entry) Colin Coward:

Founder, Changing Attitude

AP

92/101 92. (41) CN Lester:

Co-founder of Queer Youth Network

93/101 93. (new entry) Ayla Holdom:

Pilot in the Royal Air Force and Head of Armed Services Trans group

94/101 94. (new entry) Antonia Belcher:

Businesswoman, founding partner of the building consultant MHBC

95/101 95. (re-rentry) Paul Burston:

Award-winning author, journalist and Polari Prize founder

96/101 96. (27) Sarah Brown:

Activist who made history by becoming the first transgender elected politician in Britain

97/101 97. (new entry) Lucy Spraggan:

Singer

PA

98/101 98 (new entry) Stephanie Hirst:

Radio presenter

Twitter

99/101 99. ('one to watch') Sarah Garrett:

Director and co-founder of Square Peg Media

100/101 100 (new entry) Tom Abell:

Managing director, Peccadillo Pictures

101/101 101 (new entry) Mark Palmer-Edgecumbe:

Head of diversity, Google
Benedict Cumberbatch recently told Out magazine, while promoting The Imitation Game, that he knows actors who are afraid to make their sexuality public, for fear that it will impact their careers. Cumberbatch, who starred alongside the openly gay Zachary Quinto in Star Trek: Into Darkness, said: "I think if you're going to sell yourself as a leading man in Hollywood, to say 'I'm gay' sadly is still a huge obstacle," adding "we all know actors who are [gay] who don't want to talk about it or bring it up, or who deny it."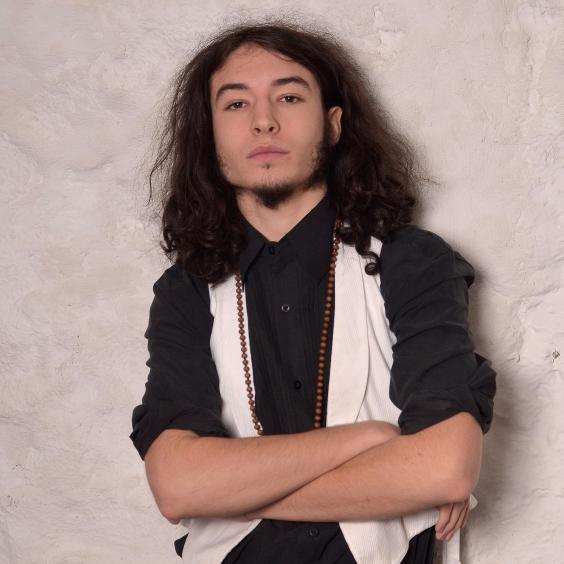 Meanwhile a recent study surveying 5,700 SAG-AFTRA (Screen Actors Guild-American Federation of Television and Radio Artists) members, and conducted by the Williams Institute – a UCLA think-tank that focuses on LGBT issues – suggested discrimination in Hollywood is still a prevalent issue. Among the findings of the study was: "53 per cent of LGBT respondents believed that directors and producers are biased against LGBT performers in hiring, and 34 per cent  of non-LGBT members reported this same  perceived bias".
While there are many openly gay actors and actresses in Hollywood, it seems a sure bet that quite a few more are living in the closet. The situation is improving: the days when gay leading man Rock Hudson, a big star in the 1950s and 1960s, had to carefully cultivate an image of heterosexuality, to the point that he entered into a "lavender marriage" with Phyllis Gates, also secretly gay, are long gone. However, while Miller's casting represents some progress, there is plenty of progress still to be made.
The problem is, when investing as much as $200m in a movie, a studio aims to appeal to as many people as possible: men and women, young and old, in the US and abroad. Anything that might put that at risk is frowned upon and, because of that, actors are put under pressure to not come out. Gay British actor Rupert Everett, for example, has warned young male actors who are ambitious not to come out if they want to play leading roles.
The studios' desire to be ultra-mainstream also seems to negatively impact the number of openly LGBT characters in Hollywood movies. When Steven Soderbergh's Liberace biopic Behind the Candelabra (2013) failed to get a theatrical release in the US, and was released as a TV movie instead, he claimed it had been turned down by every studio because it was "too gay". The film had a small ($5m) budget and a couple of big stars (Matt Damon and Michael Douglas), but despite this Hollywood was apparently not interested. Soderbergh told Hollywood news and gossip site The Wrap: "This was after Brokeback Mountain, by the way. Which is not as funny as this movie. I was stunned. It made no sense to any of us."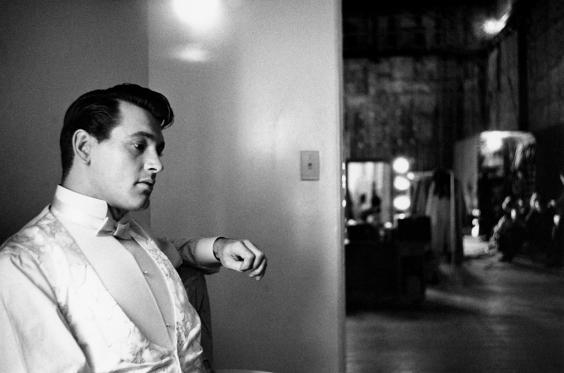 Over the summer, a study by GLAAD – a US non-governmental media-monitoring organisation founded by LGBT people in the media – found the representation of LGBT characters was extremely rare in films released by major studios. Last year, of 102 films released by the six major studios, only 17 had characters who identified as lesbian, gay, bisexual or transsexual. Another disturbing aspect of the study was, in GLAAD's words, many of those characters were "outright defamatory representations". These included using gay characters as everything from punchlines (Grown Ups 2, We're the Millers) to punch bags (The Wolf of Wall Street, Pain and Gain).
The situation was reflected on by gay American film director Craig Johnson, whose latest film, The Skeleton Twins, starring Bill Hader as a failing gay actor, is out in the UK on November 7. On gay news website The Advocate, Johnson described how the appearance of a gay character in children's animation ParaNorman (2013) – the first time an openly gay character had appeared in an animated film – was "the most progressive LGBT movie moment in ages". Many parents were reportedly upset by the inclusion of the character, leading Johnson to add he hopes the future of LGBT cinema will simply be "where gay characters and straight characters can coexist, in a freakin' animated family film, and no one really bats an eyelash."
He also bemoaned the lack of gay characters in superhero films. Although Ezra Miller's casting as The Flash means he is the first superhero to be played by an openly gay actor, there has only been one LGBT character in the recent spate of superhero outings – a cameo appearance from msnbc's real-life anchorman Thomas Roberts in Iron Man 3. Meanwhile, the comic books from which these films are adapted champion diversity.
It is particularly frustrating when one would hope the likes of Marvel, or Martin Scorsese, who directed The Wolf of Wall Street, both of whom hold plenty of weight in Hollywood, could use their influence to encourage change. Hopefully, the stigma attached to both LGBT actors and characters will lessen, but there still seems to be plenty of work to be done to make Hollywood, onscreen and off, a more equal place.
Reuse content