In the past, Bollywood was considered a figure of fun in the West. With it's colourful costumes, over the top fight scenes and the characters' tendency of making a song and dance about everything - literally (assuming there was a nearby tree handy) - though  it was looked upon fondly, it was never really considered a serious genre. To be fair, there was a time when that reputation was deserved. The 80's is considered a low point for Bollywood films, with many filmmakers inspired on the verge of plagiarism by Hollywood films in order to make a quick buck, but the tried and tested formula of Hollywood films often got lost in translation with cringeworthy results. 
These days with bigger budgets and a new generation of groundbreaking and experimental film makers,  Bollywood films have been catching up with Hollywood in terms of creative and technical standards and have been slowly sneaking up the box office charts (last month, the film Dilwale, starring Shah Rukh Khan and Kajol reached number two in the UK box office, coming second only to the cinematic juggernaut that was Star Wars:The Force Awakens).
With a greater focus on capturing diaspora audiences and a sophisticated domestic market, who have grown up on a diet of satellite TV and become accustomed to the standards set by Western cinema and TV, the industry has gravitated towards a more story orientated and less brash style of film making with a growing number of directors turning their sights away from Hollywood and looking towards classic English literature for inspiration.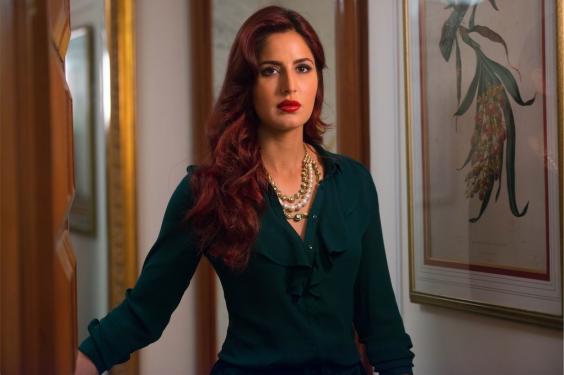 The latest film to take on a classic novel is Fitoor, a Bollywood interpretation of Great Expectations. The film tells the story of the destructive power of love and heartbreak through the eyes of Pip Noor played by Aditya Roy Kapoor, an aspiring artist, both inspired and tormented in equal measures by his childhood muse, the haughty yet vulnerable Firdaus, played by Katrina Kaif, as both become pawns in the destructive game of her guardian and mentor, Begum Hazrat, played by veteran actress Tabu.
While at first glance, the two genres appear to be on opposite ends of the spectrum, there are many parallels between the social structures and cultural norms of the 18th and 19th century world of Dickens and Austen and Indian culture today. With the novels themselves written at a time when the history of the two nations were entwined by colonialism, there is a sense that  in Fitoor, Kapoor's Pip symbolises aspirational India and Tabu's Begam Hazrat symbolises a Britain Empire with its' power waning.  
Contrary to the central premise of commercial Bollywood films where love conquers all, the arranged marriage system remains a powerful force in Indian culture. In a world where love is low on the list of priorities when it comes to marriage, second to business and social advancement and family honour,  the idea of a jilted bride being driven to madness at being abandoned on her wedding day is far more haunting and believable in an Indian context and the film draws on Hindu mythology most powerfully in the scene where Begam Hazrat dressed  in her red and gold wedding sari is consumed by flames, playing on the image of the Goddess Sita. 
Having said that, Fitoor is very much a modern Indian film. Tabu's Begam Hazrat  draws more on Gillian Anderson's interpretation of the role in the BBC adaptation, of a woman in whom the traces of her beauty are still visible, as opposed to the hideous, almost pantomime crone of the Sir John Mills film (though interestingly, unlike Miss Haversham, Tabu's character takes on the monocle of a respected married woman in her name).
In fact, Great Expectations is very much a Bollywood story, according to it's star, Katrina Kaif, who hails from North London and is of British / Kashmiri descent.  "I'd read Great Expectations as a child and seen previous film adaptations of the book, so when I received the script, I was incredibly excited about the opportunity of being part of a narrative I had grown up reading and seeing on screen.  I think that it's one of the most romantic stories ever told in literature, which is one of the reasons why I instantly wanted to be a part of Fitoor. I absolutely love my character in the film, Firdaus. She is so complex and can be manipulative and charming in the same breath. She's been raised to have the mind of a man and is very head strong, and quite masculine in her approach . Even in today's society, she personifies the blurring of roles, ideals and aspirations of women even in modern India.  
"India is renowned for its beautiful storytelling culture and Dickens was renowned for how he described everything  in detail. It was not just about being meticulous and analytical, but he often described things in new and imaginative ways. Great Expectations like all of his work is enriched with sentiment and emotion and his writing sounds more like poetry than prose. So the very essence in which the story has been written can easily be adapted for the silver screen especially in the India context. But on a more meaningful level for the Indian audience, it has to do with Great Expectations' narrative, characters and themes, which is why I feel it will resonate completely with the Indian audience, not just in an Indian cultural setting, but one that is modern and reflective of today's audience.
"Great Expectations like most of Dickens' novels focuses on the friction between social classes and highlights underlying social problems. India is still plagued with huge inequality and the divide between the rich and poor continues to widen. Pip's character in the novel is also an inspiring one as it charts his rise from being a blacksmith's son to a gentleman. It is a complete rags to riches story.  In the India context, particularly in Bollywood films,  it's traditionally the 'poor boy becomes rich against all odds story to win over the love of his life' narrative which has always appealed to audiences. The other reason why I feel the film will work so well is because it is essentially a romantic drama, a love story, and everybody loves romance and passion. So for this reason, I would go as far as to say that the essence of Great Expectations is very much that of a Bollywood film."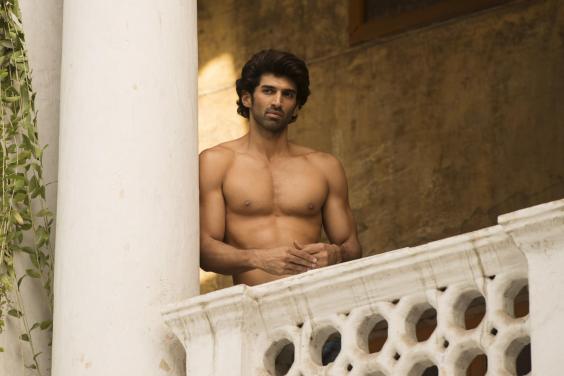 "I also feel that many classic English novels depict characters and relationships in the purist of ways, which somehow through the years have become diluted and forgotten as we've become focused on tailoring characters to fit within the confines of specific genres like sci-fi, which is huge in the west. There is a yearning to revive those characters and themes and recreating them in a modern setting."
The film has been produced by Siddharth Roy Kapur and this isn't the first time that he has drawn inspiration from literature or from Kashmir. His previous work includes  Haider, the third in a trilogy of films based on Shakespearean tragedies (the first two being Maqbool based on Macbeth and Omkara based on Othello). 
Set in Indian administered Kashmir at the height of the insurgency of the 90's, the film tells the story of Haider, a young student who returns home to investigate the mysterious disappearance of his father, after he is accused of harbouring militants and gets drawn into the political turmoil of the region, but also emotional turmoil after his beloved mother Ghazala married her husband's brother.  
With the Kashmir issue, a sensitive subject at the best of times,  the film inevitably caused controversy with it's portrayal of alleged human rights abuses in the region, including graphic scenes of torture in Indian army camps sparking a massive campaign on twitter to boycott the film. Though in Fitoor, Kapur stays away from the politics of the region,  the setting of Kashmir is almost a character in itself,  as much as London is in Dickens novels.  
Far from being odes to the past, this Bollywood interpretation of Great Expectations shows that the works of Dickens remain relevent today, whether you are in the rainy streets of London as the dusty lanes of Delhi. 
Reuse content