It's a sad truth for cineastes, but Michael Bay's latest blockbuster points the way to the future of Hollywood movies – and it's pointing East. After just 10 days in cinemas, Transformers: Age of Extinction, the fourth instalment of Bay's robotic franchise, is already the highest grossing film of all time in China, where it has outpaced the previous record holder, James Cameron's Avatar, with takings totalling around £130m.
Naturally, Transformers: Age of Extinction has also topped the box office at home in North America, but here it is lagging behind the performance of its predecessor, Transformers: Dark of the Moon, which had made 24 per cent more by this stage of its release in 2011.
In fact, last weekend was the least profitable Fourth of July holiday for Hollywood since 1999, while overall US box office for the summer blockbuster season is down a whopping 20 per cent on 2013.
Unless Dawn of the Planet of the Apes or Guardians of the Galaxy bucks the trend, this will probably be the first summer in 13 years that not a single Hollywood tent-pole takes $300m (£175m) at the domestic box office, which means that the world's second biggest movie market is fast becoming the Hollywood studios' most crucial: recent research by Ernst & Young found that, at its current growth rate, the Chinese box office could outpace its US equivalent by the end of the decade.
Hardly surprising, then, how much the studios already pander to both Chinese audiences and the Chinese authorities. In making Transformers: Age of Extinction, Paramount collaborated with China Movie Channel, a production company owned and operated by the Chinese State Radio, Film and Television Administration. The film was shot largely on location in Beijing and Hong Kong, features two famous Chinese actors, and includes several prominent Chinese product placements.

Last year, the same studio altered its zombie epic World War Z, removing a potentially disparaging reference to China to please the country's sensitive censors. Chinese villains were edited out of Pirates of the Caribbean: At World's End and Men in Black 3, while Cameron cut shots of Kate Winslet's breasts from the 3D version of Titanic for its Chinese release. "As an artist, I'm always against censorship," he told the New York Times. "[But] this is an important market for me."
China is also happy to hold its Hollywood partners to ransom. A Chinese hotel chain reportedly threatened to withdraw support from Transformers: Age of Extinction over its failure to feature its flagship property in the finished cut. Last year, a dispute over a new Chinese tax on Hollywood releases left studios in the US waiting months to see even a cent of their agreed 25 per cent of Chinese box-office earnings for some of 2013's biggest movies.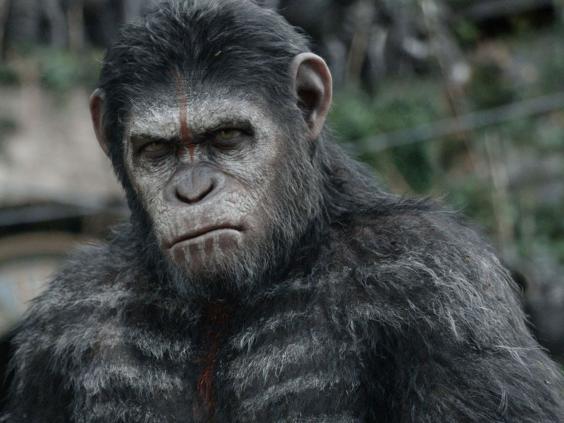 Historically, the Beijing government permitted just 20 non-Chinese films to be released in its cinemas each year, but a trade deal agreed with the US in 2012 allowed for 14 more, as long as they were in 3D or IMAX format. The subsequent demand for explosion-laden sci-fi, superhero and action blockbusters has placed other traditional Hollywood genres under threat. According to research by Nomura, comedies made up 44 per cent of 20th Century Fox's output in 2010; in 2014, they make up less than 10 per cent. Disney has not slated a single comedy for release this year.
In China, Hollywood comedies account for just 10 per cent of box office spending, while American action films make up 44 per cent. And while China may not have its own Michael Bay, it has its own comedies. In second place at the Chinese box office last weekend, behind Transformers, was a Chinese-made romcom, The Breakup Guru. Who needs Jennifer Aniston?