"Sorry, I just need to reply to this text," smiles Kate Hudson, flashing her phone where the screen displays the recipient's name as "Daddy".
As mother of two sons with different fathers, "Daddy" is open to interpretation, but she quickly tosses her phone aside, explaining how the text is from own dad, Kurt Russell.
"I know. It's confusing," she laughs. "Lots of daddies." If she seems delightfully scatty, it's because, hours after we meet, she's flying overnight to Shanghai for the Chinese premiere of her latest film, Kung Fu Panda 3.
She's travelling with the rest of the cast and hasn't packed her bags yet. 
A newcomer to the all-star cast of the animated Kung Fu Panda franchise, featuring the voice talents of Jack Black and Angelina Jolie Pitt, among others, she's delighted it's a film her boys can enjoy although she's sad they can't accompany her on this particular visit, especially since she's scheduled to meet a baby panda in Chengdu.
"Hopefully I will return with my boys next year if I do this project which, funnily enough, is also about pandas, although I can't talk about that yet because it's not confirmed," says Hudson, who took over an overly confident panda named Mei Mei after Rebel Wilson dropped out.
It was easy to embody the girl-power style of her panda alter-ego: "When you grow up with three boys you're forced to be in touch with your girl power and you develop a pretty thick skin.
Films to watch in 2016
Films to watch in 2016
1/30 Hail, Caesar - 5 February

The Coen brothers' latest film might be their most ambitious yet. Telling the story of a Hollywood fixer struggling to keep A-listers in line, it has a movie within a movie, an amazing cast, and, judging by the first trailer, some luxurious visuals

2/30 Deadpool - 12 February

Comic book superhero movies have been getting slowly more self-referential and self-parodic lately, and Deadpool looks to be taking itself even less seriously than Guardians of the Galaxy or Ant-Man. It looks as though fans will finally be getting the comic book-faithful, foul-mouthed version of the character they wanted, but it remains to be seen whether Deadpool will actually be funny, or just descend into toilet humour

3/30 Zoolander No. 2 - 12 February

Zoolander's return was derailed somewhat by backlash over a trans/gender fluid character played by Benedict Cumberbatch. The long-awaited sequel will no doubt do well at the box office, but I'm not sure if the fashion industry is as fertile for satire now as it was in 2001, and the trailer relies too heavily on honouring old gags rather than creating new ones

4/30 Knight of Cups - 4 March

A new film from Terrence Malick should have been a huge cause for celebration, but Knight of Cups has been swimming in post-Cannes purgatory for months now. In March it will finally get a theatrical release. Starring Christian Bale, Cate Blanchett and Natalie Portman, it sees a man return home from New York and get sucked into the hollow hedonism of LA, fighting to extricate himself from it

5/30 Whiskey Tango Foxtrot - 4 March

Based on journalist Kim Barker's 2011 memoir The Taliban Shuffle: Strange Days in Afghanistan and Pakistan, this dark comedy sees Tina Fey play a foreign correspondent reporting in the Middle East during Operation Enduring Freedom, where she develops a weird relationship with a fellow journalist played by Martin Freeman

6/30 Batman v Superman: Dawn of Justice - 18 March

The wind seems to have gone out of the sails of the Man of Steel series in spite of the addition of a new Batman, and there's a more palpable anticipation for Suicide Squad (which arrives later in the year)

7/30 Everybody Wants Some - 15 April

Coming off the back of multi-Oscar winner Boyhood, this Richard Linklater film looks a lot like Dazed and Confused if it was set in the 80s, albeit pitched more towards comedy

8/30 The Jungle Book - 15 April

Disney is trampling on its own hallowed ground with this live action remake. Elf and Iron Man director Jon Favreau is a fairly safe pair of hands though, and Idris Elba, Ben Kingsley, Scarlett Johansson, Lupita Nyong'o, Christopher Walken, Giancarlo Esposito and Bill Murray are all on board

9/30 Money Monster - 13 May

'Financial TV personality Lee Gates, who offers up stock advice on his hit show "Money Monster," is held hostage by a viewer, Kyle Budwell, who lost all of his money following a bad tip from Lee during his show'

10/30 Snowden - 13 May

Platoon director Oliver Stone takes on a very important and timely story. But can he make it entertaining the way The Big Short did with the financial crisis?

11/30 X-Men Apocalypse - 27 May

2016 will see a ninth X-Men film. Ninth. Every cast member you would expect will be back to collect their paychecks, which might require a crane

12/30 Finding Dory - 17 June

The Finding Nemo sequel will focus on Ellen DeGeneres' forgetful blue tang fish. It's expected to have an anti-SeaWorld message, which should make it strike a chord with parents as well as children

13/30 Independence Day: Resurgence - 24 June

Will Smith isn't in it. Moving on

14/30 The BFG - 1 July

There's still a lot of love for Roald Dahl's stories, and this one is being adapted by none other than Steven Spielberg. There hasn't been a huge amount of buzz around it but it's early days, and Mark Rylance is an interesting casting for the titular Big Friendly Giant

15/30 La La Land - 15 July

There's a lot of expectation on director Damien Chazelle's shoulders following the success of Whiplash, one of the smallest films ever to have been nominated for a Best Picture Oscar. La La Land will certainly be different, a musical comedy-drama about a young pianist and an actor played by Ryan Gosling and Emma Stone respectively

16/30 Ghostbusters - 15 July

This is something of a question mark. On one hand, it's landed a cast of incredibly funny actresses, but on the other, another reboot? Really? There's also thought to be a very meta all-male version in the works from the creators of Jump Street, set in the same universe as Men In Black no less

17/30 Star Trek Beyond - 22 July

If you thought Abrams' Star Trek films were bad, feast your eyes on the trailer for the next one from the director of the Fast & Furious franchise. Expect major face-palming from Trekkies in July. Hopefully the new TV show will offer something a bit less action-orientated and a bit more cerebral

18/30 Untitled fifth Bourne film - 29 July

The Bourne series completely went off the boil with Jeremy Renner as its lead, but now both Matt Damon and original director Paul Greengrass are back to steady the ship. This might well be Jason Bourne's last outing, so I hope they send him off in style

19/30 Suicide Squad - 5 August

Harley Quinn was one of the most popular Halloween costumes this year, despite the holiday falling months before the release of the film she's in. That says a lot about the hype over this comic book adaptation, which revels in the villains rather than the heroes for once and sees Jared Leto step into Heath Ledger's size 58 boots as the new Joker

20/30 Sully - 9 September

Friendly-looking dad named Chesley Sullenberger who saves a plane load of people? Tom Hanks is your guy. Clint Eastwood will direct this biopic, about an airline captain who was hailed as a national hero in the US after successfully executing an emergency water landing on the Hudson River off Manhattan

21/30 Bridget Jones's Baby - 16 September

It's 2015 and Bridget is now pouring her soul into an iPad rather than a diary. This sequel might perfectly skewer the frustration of growing up in an increasingly youth-orientated world, or it might just serve to tarnish the originals like with Sex and the City 2

22/30 The Magnificent Seven - 23 September

I'm not convinced there's the demand for Westerns that Hollywood seems to think there is. We'll find out in September with Antoine Fuqua's remake of 1960's The Magnificent Seven. Denzel Washington, Chris Pratt and Ethan Hawke are among the gang

23/30 Masterminds - 30 September

Based on the 1997 Loomis Fargo Robbery in North Carolina, this comedy comes from the man behind Napoleon Dynamite. Owen Wilson, Zach Galifianakis, Kristen Wiig and Jason Sudeikis form a strong cast, but there are no trailers to go on yet

24/30 The Girl on the Train - 7 October

That book everyone was reading on the commute inevitably makes it cinemas in October, with Emily Blunt playing Rachel Watson, an alcoholic whose husband left her for his mistress, and who witnesses a murder and starts to realize that she may have been involved in the crime

25/30 Doctor Strange - 4 November

Doctor Strange might not have been the most obvious character to take to the big screen, but by this point Marvel could make $1billion at the box office from a comic an exec once scrawled on a piece of toilet paper

26/30 Fantastic Beasts and Where to Find Them - 18 November

J.K. Rowling makes her screenwriting debut adapting her own book here, with a film that takes place in the Harry Potter universe but is well removed from Hogwarts

27/30 Rogue One: A Star Wars Story - 16 December

Disney is releasing a Star Wars movie every year between now and 2020. This first standalone 'anthology' film centres on a Death Star heist, but may prove to just be filler while Star Wars 8 is in production

28/30 Passengers - 21 December

'A spacecraft traveling to a distant colony planet and transporting thousands of people has a malfunction in one of its sleep chambers. As a result, a single passenger is awakened 60 years early. Faced with the prospect of growing old and dying alone, he eventually decides to wake up a second passenger'

29/30 Jumanji - 25 December

Is nothing sacred? Everyone is so pissed about this remake of the Robin Williams cult hit that it will be a miracle if it escapes a critical drubbing

30/30 Silence - sometime in 2016

Martin Scorsese's next film doesn't have a mafioso or corrupt banker in sight. Liam Neeson and Andrew Garfield star, playing two Jesuit Portuguese Catholic priests who face violent persecution when they travel to Japan to seek out their mentor and spread the teachings of Christianity
"My brothers really toughened up my constitution. I have a girly side to me but there's a fierce one in there too which comes out when I'm working, and every once in a while it comes out in friendships and relationships with partners too."
She has grown up in the public eye. First in the reflected spotlight of her mother Goldie Hawn and step-dad Kurt Russell, and later as a movie star in her own right receiving early acclaim for her break-out role in Cameron Crowe's Almost Famous 16 years ago. 
As Hollywood royalty, she acts gracefully, with none of the arrogant spats with paparazzi or overblown indulgences that typically accompany newly-minted celebrity. 
She challenges the compliment, reasoning that today's celebrities exist in a different era.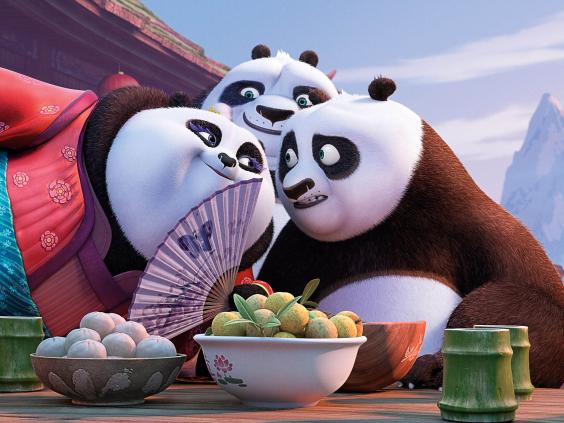 "It's changed a lot. I think that once upon a time, the art, the creators and the stars were far more protected and nurtured."
Despite the dizzying fame surrounding her own parents, Hudson and her siblings enjoyed a happy childhood, which has equipped her today with the necessary skills to juggle her own career with raising sons Ryder, 12, from her six-year marriage to Black Crowes rocker Chris Robinson, and four-year-old Bing, from her four-year relationship with Muse singer Matthew Bellamy.
"I think my parenting style is pretty similar to my own parents," she says. "We had a beautiful childhood. It's not that it didn't come with family stuff like a lot of families have, but we were lucky and were so close and remain close which today I think is very rare.
"I hope I can emulate a lot of what our parents gave us, and maybe there's some things that I am not so interested in emulating but, for the most part, they really knew what they were doing.
"We had a traditional upbringing, progressive, but very family-value-oriented, but there were also extraordinary things that we didn't realise were extraordinary until you grow up and go, 'oh that's who that was in our house that day', or that I am able to say that as a kid I saw the opening of The Phantom of the Opera on Broadway and other cool stuff."
Hudson grew up with brother Oliver, 39, half-brother Wyatt, 29 (from her mother's relationship with Russell), and Russell's son Boston, 36. 
A quintessential California blonde with an easy-going demeanour and strong sense of practicality, she makes no big deal of co-parenting even when the love is gone.
Continuing to divide her time between Los Angeles and London, where Bing's British dad lives, she says: "We'll spend anywhere from four to six months in the UK depending on the year. I've always loved London and I'm so happy there.
"I feel at home there so its nice now to have a son who's half US citizen, half British! I'm a fan of Notting Hill and I love central London, especially Marylebone. I'd live there a little bit more but Ryder is in school in LA. When Bing is older, I'd love to have him in an English school, so we'll see."
Currently single, and turning 37 next month, she longs to extend her family. "I do want more kids, for sure," she says.
As a parent, she knows perfection is impossible. "I do my best. We'll see what happens as I get older. I think I'm an easy-going mom but I'm pretty strict too when it comes to manners and things like that. I love being a mom. I'll have more children, yeah. Second round."
She is no stranger to fractured families. Her mother divorced her birth father, musician Bill Hudson, when she was an infant, Kurt Russell later stepping in as father to both Hudson and her older brother.
She is especially close to Russell, and the pair will share the screen for the first time this year in action drama Deepwater Horizon, based on the real-life story of the 2010 offshore-drilling explosion that created the worst oil-spill in US history.
At January's Golden Globes ceremony in Beverly Hills, she shared presenting duties with Russell while her mother watched on TV at home, although the evening later took on a sober note after news of David Bowie's death broke.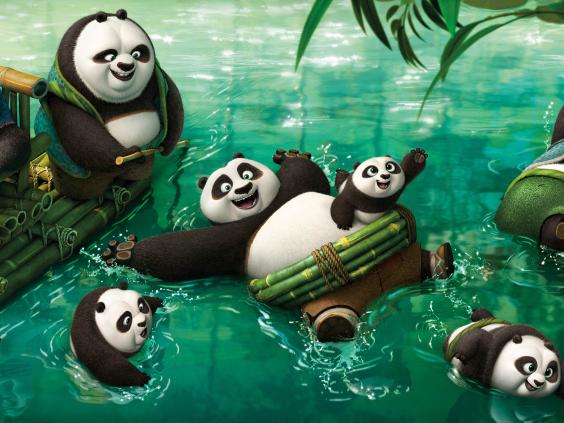 "I ended up going home early because it felt like…" she says struggling for the right words. "My friend Guy Oseary told me, and he went home early too. It made me feel so sad. It was such a loss and I found myself looking around the room at all these amazing artists thinking: 'Wow, the beat goes on.' But it was also one of those feelings of: 'Wasn't he supposed to live forever?' And you know what? He does and he will. Bob Marley will live forever, David Bowie will live forever." 
Best known for comedies like How To Lose a Guy in 10 Days, Bride Wars and You, Me and Dupree, she next appears in Garry Marshall's all-star comedy Mother's Day alongside Julia Roberts and Jennifer Aniston.
One of the most photographed women in Hollywood, regularly gracing the covers of women's magazines, she admits how she has struggled in the past with self-esteem issues prompted her to write her new book, Pretty Happy: Healthy Ways to Love Your Body.
"I think women are programmed to not feel that great about ourselves. Our bodies are constantly telling us that we're not good enough.
"And I think that's because we're so highly scrutinised – our image, our beauty or the idea of beauty – whatever that is because I believe it's subjective," says the actress who radiates an inner glow, be it in a figure-hugging gown on the red carpet or today dressed in a beige cashmere sweater, high-waisted denim flares and jewel-encrusted sandals. 
Having done much research into body dismorphic disorder, she concludes: "We need to stop scrutinising each other and start supporting that we're all on this trajectory together of youth into womanhood into getting older and what's really going to shine and feel healthy and live longer is feeling good about ourselves.
"I got that from my mom because she's always been that way, so I want to encourage girls to feel good about themselves, no matter what their sizes are, and to feel motivated to be healthy and strong."
'Kung Fu Panda 3' is released on 11 March. 'Mother's Day' is out in the UK in June
Reuse content