The child soldier Agu (Abraham Attah) has to prove his loyalty to his deranged commander (Idris Elba). There is a machete in his hands and a wounded enemy on the road in front of him. Agu is a sweet-natured boy but that doesn't stop him from swinging the blade at the enemy's head.
It's a chilling and apocalyptic moment midway through Cary Fukunaga's new feature Beasts of No Nation – the kind of bloodcurdling, loss-of-innocence scene that can make hundreds of spectators in a huge cinema all shudder as one.
The sadness is that, outside the UK, Fukunaga's brilliant cinematic set-piece is likely to be seen almost entirely in miniature. The majority of viewers who watch Beasts of No Nation will do so on TVs, laptops or mobile devices. The film is one of internet giant Netflix's first theatrical releases but, in this case, any cinema exposure is an afterthought. A week after it appears on a limited number of British screens by Curzon (in order to qualify for Bafta awards), Beasts will be released simultaneously throughout the rest of the world online and in cinemas. No one, though, is pretending its time on the big screen will be anything other than strictly limited. 
In the US, the major cinema chains are crying foul and refusing to show a film some are tipping for Oscars because the traditional theatrical "window" of exclusivity is not being observed. (Generally, big movies like this will have a 90-day period of grace before they appear on DVD, Video on Demand, or anywhere other than the cinema screen.)
Speaking in his Venice Film Festival conference last month, Fukunaga seemed resigned to the fact that viewers of Beasts of No Nation watching it at home may well be pausing it to make themselves cups of tea, check their email and answer telephone calls. "If somebody is going to stop the movie, they are going to stop it. If they watch it on the laptop, they are going to be doing other things at the same time. That's out of my control," he said.
The upside, the director suggested, is that Beasts will have a prolonged chance to reach an audience. "It is very hard to get a film exhibited these days. It is very hard to find space in a theatre long enough that people will not only go out to see your film but will even know that it is there in the first place," Fukunaga said. 
What his remarks reveal is that, in the Netflix era, directors are having to downsize their dreams.  "When people say, 'I want my movie on the screen,' really what they are saying, I think, is that they want the movies in the culture," Ted Sarandos, chief content officer of Netflix, suggested during a Q&A at the Cannes Festival this summer. Sarandos talked about the way viewing habits are changing and how the time and energy that spectators used to devote to going to the cinema was now spent watching TV series instead.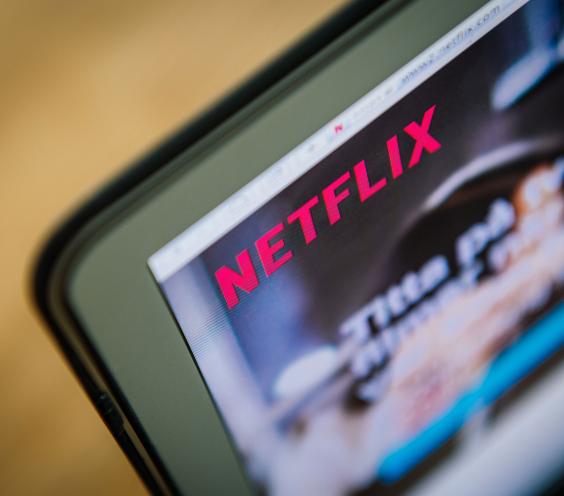 What has been startling is the mix of complacency and defeatism with which the cinema world is reacting to the threat from Netflix, Amazon et al. Independent producers and distributors are so bloodied and bruised by the upheavals in their industry that they see the internet giants as a saviour more than a threat. With television no longer buying films in big quantities and the DVD market continuing to shrink, the leading subscription VoD (video on demand) services are treated as a potential panacea for the independent film market. No one questions either the taste or the artistic drive of the Netflix and Amazon army of buyers and commissioners. Some argue, though, that the price of their increasing involvement in the film business will be the cinema life of many of the movies they support. HBO Films, a division of cable network HBO, has been investing in films for many years, among them Gus van Sant's Palme d'Or-winning Elephant and Steven Soderbergh's Behind the Candelabra, but the latter wasn't shown in US cinemas.
Festival directors are blithely programming Netflix- and Amazon-backed films alongside other movies, even though these films may never be given proper cinema runs. Critics are reviewing them and even talking up their Oscar chances. Everyone seems to accept the brave new world which Sarandos described in Cannes – a world in which most films are given their first releases online and a few lucky ones might make it into cinemas too alongside the Marvel blockbusters. It is a vision of the evolution of filmgoing habits that appears to be entirely to the benefit of Netflix.
During the event in Cannes, Sarandos seemed perturbed when André Lange, a doughty European media analyst, had the temerity to warn that "in five, 10, 15 years you will destroy the current ecosystem of film production in Europe".
The analyst pointed out that Netflix doesn't pay taxes towards local production in the countries in which it operates. In France, Germany, Poland, Spain and various other smaller countries such as Belgium, Portugal and Croatia, exhibitors, broadcasters and local VoD operators are obliged to invest in national film production. Netflix, which currently has 65m members in more than 50 countries, has no such obligations.
Sarandos' staunch ally and business partner Harvey Weinstein spoke out in his support, telling the audience in Cannes that European film-makers shouldn't need to rely on public support. "I hope the government spends its money on hospitals and children and that the marketplace is so good that his films can be sold to the marketplace and don't need government subsidies," Weinstein said.
There was a certain irony in the timing of the Cannes address from the Netflix executive. Sarandos was talking at precisely the moment when leading members of the European film industry were in the midst of a furious debate with the European Union about the vexed subject of "territoriality". EU mandarins had been advocating the creation of a digital single market for online releasing. Such a move would undermine the traditional way in which film rights are licensed country by country. It would mean that films would become available everywhere across Europe at the same time and would, in turn, prevent distributors in any given country from devising their own release strategies. A measure supposedly designed to expand the European audio-visual industry would make the North American online giants powerful enough to buy pan-European rights, an enormous advantage.
The ambivalence with which the European film industry regards Netflix and Amazon is becoming ever more apparent. They are seen as both rescuers and, perhaps, as agents of destruction, undermining the cinema-going experience. They are praised for their willingness to finance offbeat fare, for example Winter On Fire: Ukraine's Fight For Freedom (which recently screened in Venice), but they also pay exhaustive attention to analytics, tailoring their wares to what the research trawling (their " data-driven hunches") suggest their customers want. 
Philip Knatchbull, chief executive of Curzon (which will give Beasts Of No Nation its limited UK release) believes that Netflix may soon change its attitude toward the cinema experience. "I hope that Netflix will get familiar more with the theatrical release and not be so afraid with what it means in terms of undermining their own brand. The two can sit comfortably together, the theatrical and digital."
The Netflix bosses continue to insist that they are "pro-movie"  but in the short term at least, features like Beasts of No Nation that cry out to be shown on the big screen are most likely to be savoured Lilliputian tablets and TVs.
'Beasts of No Nation' screens at the BFI London Film Festival 7-18 October and opens across the UK in Curzon Cinemas on 9 October
Reuse content