What do Haley Joel Osment, Tom Hanks, Meat Loaf and a nun called Dolores Hart have in common? They're all Oscars voters. The identities of the Academy members and their voting habits have notoriously been clouded in secrecy since The Oscars began in 1927; only recently has the Academy released the names of some of its members on its website.
The fact that big Hollywood names like Hanks, Harrison Ford and Steven Spielberg are members of the Academy probably comes as little surprise. But there are also thousands of other members from different film sectors – including producers, costume designers, visual-effects supervisors, sound guys and cinematographers – who most people have probably never heard of.
Dolores Hart, for example, was a Hollywood actress in the 1950s and 60s, and star of such films as Where the Boys Are and King Creole, alongside Elvis, but is now a Roman Catholic nun with no involvement in film – but she can still vote.
There are three ways to become a candidate for membership: land an Oscar nomination; apply and receive a recommendation from two members of a branch (these are split into producers, directors, actors, cinematographers etc); or earn an endorsement from the branch's membership committee or the academy staff. The membership committees then vote on the candidates; those who get a majority are invited to join. Most accept.
"I don't believe there are any stated ground rules for the types of films that you've worked on to be selected as a member of the Academy, but it needs to be a recognised body of work in feature films," says Richard Crudo, a cinematographer on films including American Pie and Donnie Darko, who was invited to join the Academy in 2001.
"I was rejected twice in the 1980s even though I'd worked on Blues Brothers, Raiders of the Lost Ark, and plenty of other films," says costume designer Deborah Nadoolman Landis. "The Academy was very protective in those days. The old guard didn't want New Hollywood coming in. It took my nomination for Coming to America to get in."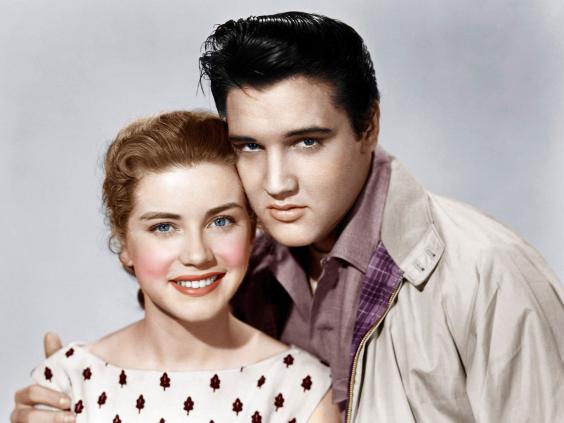 But Landis adds that the Academy has changed a great deal since those days and is a lot more open than it used to be. There are noticeable efforts being made by the Academy's CEO, Dawn Hudson, and new black president, Cheryl Boone Isaacs, to increase the diversity of its members.
In 2012, the Los Angeles Times ran a survey that showed that the Academy membership was nearly 94 per cent Caucasian, 77 per cent male, only two per cent black, and less than two per cent Latino. These worrying statistics raised concerns about the make-up of the Academy – and whether it was reflecting the interests of society at large.
"The fact that we've now got a female chief executive and a black woman as president is certainly a positive step," says cinematographer and Academy member Nancy Schreiber. "But there is still a problem with a lack of diversity in the Academy, and you can see that by looking at the board of governors, who are mostly white males. But this is reflective of the industry in general."
Native American actor Wes Studi, star of such films as The Last of the Mohicans and Avatar, agrees that it is an industry problem, and takes it a step further, saying: "It's not just about black and white, but also people of other ethnicities who are scarcely represented in the film world. It's not the fault of the Academy: they're limited by the options available."
The Academy members certainly appear to be making an effort to move with the times and reach out to a larger demographic. "There's no conscious effort on our part not to include people. We are looking to reach out to different US regions and abroad," insists four-time Oscar-winning sound re-recording mixer Scott Millan.
"We've started using collaborative technology at the Academy, such as video conferencing, so that we can have meetings with film people worldwide to discuss Academy and industry matters," adds Curt Behlmer, the newly appointed senior vice president of content solutions and industry relations at Dolby Laboratories, who joined the Academy in 1984 and is on the board of governors for the sound branch.
The Academy also runs education initiatives, such as the media literacy programme – which helps under-served US high school kids learn about the impact of media – and global outreach programmes. "I travelled to Africa to teach master classes to kids who were making films about Aids and how to feed babies. It was life-changing," says veteran black producer Stephanie Allain, best known for Boyz n the Hood, who joined the Academy three years ago.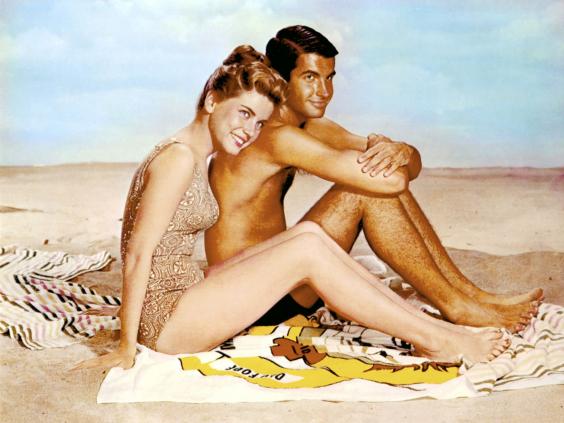 This inclusive, open approach doesn't extend to the members' vote itself, though. "It's a small town. We're in the industry together, so we'll meet up and talk about the films, perhaps at the screenings and Q&As that we're invited to, but never discuss what we're voting for," says Allain.
Most members try to see the nominated films at the cinema, including at the Academy's own Samuel Goldwyn theatre, but they also get sent DVD screeners in the post. Although they're not required to have watched all the nominated films, it is obviously advisable. "The committee that handles foreign film nominations actually do have a more rigorous process, where people have to check in for the screenings at the Academy and verify that they've seen them all before they're allowed to vote," says Crudo.
The voting is done by post or by using the new electronic system, which was met with scepticism by some Academy members at first, but has since proven to be a relatively smooth process. "PricewaterhouseCoopers gave a presentation to the board about the security of the voting system and it was very impressive – there's Pentagon-level encryption," adds Crudo.
For the Oscar nominations, each member votes for the films in their own branch and for Best Picture. Then, once the nominations are announced, members have an allocated voting window before the ceremony to pick their favourites in every category. No easy task this year.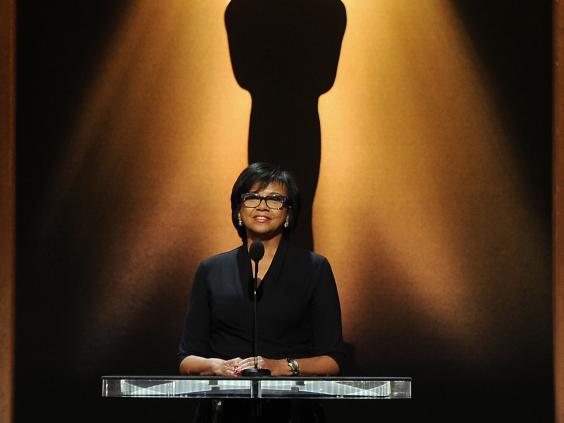 "There are so many great films and diverse subject matters: it's going to be a tough vote," says Allain. "Captain Phillips was great; I'm surprised Tom Hanks wasn't nominated. All Is Lost was another tough omission for Robert Redford, but it wasn't distributed very well."
Other stand-out titles highlighted by the members include the obvious candidates like Gravity, Dallas Buyers Club, American Hustle, Philomena, and Twelve Years a Slave. Noticeable omissions, particularly bearing in mind the diversity issue, include The Butler, about a black servant at the White House, and Fruitvale Station, starring Michael B Jordan as the black man Oscar Grant III, who was shot by a policeman on a New York train. But Allain insists that "If 12 Years a Slave's subject matter couldn't put off the voters, I don't see how the killing of one black man in a subway could."
However, one potentially controversial glitch in the voting system is the fact that Academy members can vote for themselves or their own films, raising the issue of conflict of interest. So Tom Hanks, for example, could choose Captain Phillips for best picture this year. It's impossible to know whether members do this because of the sworn secrecy. Although a few years ago it was reported (and confirmed by his agent) that George Clooney voted for Jeff Bridges as best actor in Crazy Heart, as opposed to his own performance in Up in the Air. So, perhaps egos are left aside in the voting process.
Reuse content