WAITING WAITING…
Four people will be hoping that their hatfuls of nominations finally come good with their first win this evening:
Roger Deakins earns his 11th nomination for cinematography, for Prisoners
Thomas Newman earns his 12th best original score nomination, for Saving Mr Banks
Alexandre Desplat earns his sixth best original score nomination, for Philomena
Patricia Norris earns her sixth nomination for best costume design, for 12 Years a Slave
SLIM CHANCE
It's the Academy's all-time dieters' club awards! In third place is Robert De Niro, who cast off 35lb (as Travis Bickle in Taxi Driver, nominated for Best Actor 1976)
Next up, Matthew McConaughey, who dropped a skinnytastic 51lb (to play Ron Woodroof in Dallas Buyers Club, nominated for best actor 2014)
But our winner, by a quarter of an Oscar statuette, is Tom Hanks who shed a whopping 53lb for Castaway (2000, nominated for Best Actor)
X DOESN'T MARK THE SPOT
Captain Phillips is the first pirate film – at a push – to be nominated for Best Picture since Captain Blood in 1935. That didn't win either…
Oscar predictions 2014: The main contenders
Oscar predictions 2014: The main contenders
1/16 American Hustle

Christian Bale, Amy Adams and Bradley Cooper star in David O Russell's dark comedy - but will Hustle win over Best Picture favourite 12 Years a Slave?

2/16 12 Years a Slave

It won Best Drama at the Golden Globes but whether 12 Years a Slave can take the Oscar for Best Picture ahead of Hustle, Gravity and The Wolf of Wall Street remains to be seen

Associated Press

3/16 Gravity

Space adventure Gravity, starring Sandra Bullock and George Clooney is another likely Oscar winner. Bullock is a favourite for Best Actress, Alfonso Cuaron may repeat his Golden Globes win for Best Director and the film as a whole could well take Best Picture

4/16 Captain Phillips

Tom Hanks' role in Captain Phillips - about a ship being hijacked by Somali pirates - is a strong contender for both Best Picture and Best Actor, despite no Golden Globe wins

5/16 Saving Mr Banks

It may have an outside chance for Best Picture at the Oscars, but Emma Thompson's role as PL Travers was nominated for Best Actress at the Golden Globes

6/16 Philomena

Philomena is a British underdog for Best Picture, but it did earn a Best Drama nod at the Golden Globes

7/16 Chiwetel Ejiofor

Chiwetel Ejiofor is the bookies' favourite to win Best Actor for his role as Solomon Northup in Steve McQueen's 12 Years a Slave

8/16 Matthew McConaughey

McConaughey is tipped as Ejiofor's biggest rival for the Best Actor Oscar, for his role as an AIDs sufferer and campaigner in Dallas Buyers Club. He won the Golden Globe for his performance

9/16 Leonardo Di Caprio

Could DiCaprio finally win an Oscar for The Wolf of Wall Street, or will Chiwetel Ejiofor, Robert Redford or Matthew McConaughey pip him to the post?

Mary Cybulski/AP

10/16 Robert Redford

Redford's performance as a resourceful sailor in All Is Lost earned him praise, making him a possible Best Actor contender at the Oscars

11/16 Bruce Dern

Another underdog, but Bruce Dern's role in Nebraska was widely-acclaimed and may see him earn at least an Oscar nod if not a win

12/16 Cate Blanchett

Blanchett's performance as a rich but troubled Manhattan socialite in Woody Allen's Blue Jasmine won her a Golden Globe for Best Actress. She is currently the outright favourite to win the Oscar too at 1/8

13/16 Lupita Nyong'o

The Kenyan actress plays gutsy cotton picker Patsey in 12 Years a Slave but can she rival likely competition from more-established stars such as Jennifer Lawrence?

Fox Searchlight

14/16 Amy Adams

Her leading role in American Hustle earned her a Best Actress Golden Globe, making Adams, pictured here with co-star Bradley Cooper, a top contender for Best Actress at the Oscars

15/16 Jennifer Lawrence

She famously tripped up the stairs en route to accept her Best Actress award at last year's Oscars, but can Jennifer Lawrence take an accolade again for her supporting role as Rosalyn Rosenfeld in American Hustle?

16/16 Steve McQueen

12 Years a Slave director Steve McQueen and Chiwetel Ejiofor talk on set - the British director is a strong contender for Best Director this year
JUDI HEARTS HARVEY
Without Harvey Weinstein, Judi Dench is nothin'. Six of her seven nominations have come from Weinstein-distributed films, including Philomena, for which she is nominated for Best Actress this year
GLOBAL BOX-OFFICE TAKE OF THE BEST PICTURE NOMINEES:
Gravity: $701,848,128
The Wolf of Wall Street: $338,260,447
Captain Phillips: $218,123,763
American Hustle: $216,418,815
12 Years a Slave: $117,564,723
Philomena: $74,032,578
Dallas Buyers Club: $34,439,576
Her: $28,078,751
Nebraska: $17,894,665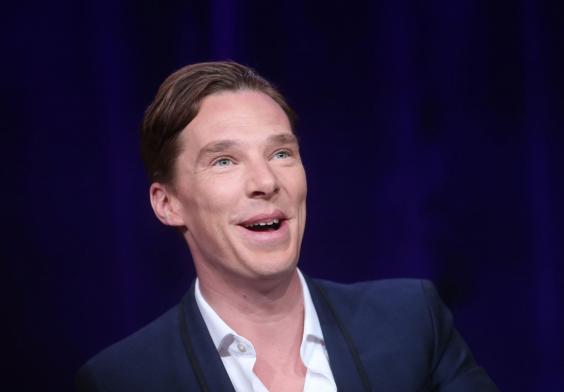 IT'S A CUMBERS GAME
Benedict Cumberbatch (pictured above) is this year's lucky charm, popping up in four films with nominations: August: Osage County, 12 Years a Slave, Star Trek Into Darkness and The Hobbit: The Desolation of Smaug
THIRD TIME LUCKY?
Sadly, in the 21st century, this is something to be noted: Steve McQueen, nominated for the Best Director award for 12 Years a Slave, is only the third black director to be nominated in the category, following John Singleton (Boyz n The Hood, 1991) and Lee Daniels (Precious, 2009)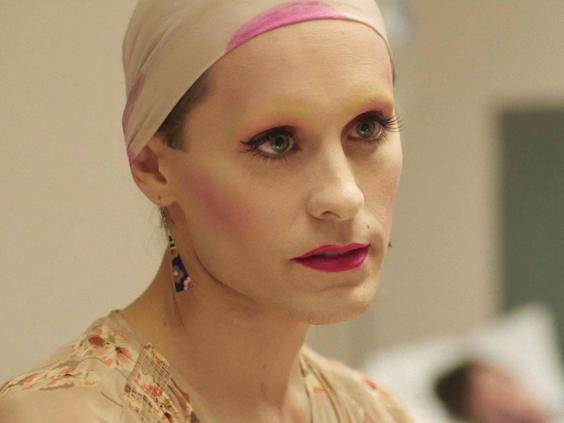 THE TRANSGENDER EXPRESS
For his turn as an HIV-positive transgender woman in Dallas Buyers Club, Jared Leto (pictured above) joins a select club of actors nominated for trans roles:
Jaye Davidson (The Crying Game, 1992)
Hilary Swank (Boys Don't Cry, 1999, won)
Felicity Huffman (Transamerica, 2005)
Glenn Close (Albert Nobbs, 2011)
A VINTAGE YEAR
Let's hear it for the olds. If Bruce Dern, 77, wins in the Best Actor category (for Nebraska) he'll be nearly a year older than the current wrinkliest winner, Henry Fonda (On Golden Pond, 1981). And should 84-year-old June Squibb totter home with the Best Supporting Actress Oscar, she'll have seven years on Peggy Ashcroft (A Passage to India, 1985)