"Never get out of bed. Never go to the window. Never look behind the curtain": the words uttered by young orphan Sophie in the recent trailer for the upcoming big screen debut of Roald Dahl's beloved The BFG. The first look at Steven Spielberg's live action adaptation, due out this summer, is enough to send streams of both excitement and uncertainty through those for whom the story was an essential part of childhood.
The fantastical tale of an endearingly dim-witted 24ft-tall giant with enormous ears who carries our protagonist – 10-year-old Sophie – off to Giant Country, is a perfect fit for Spielberg, who returns to family entertainment, a genre in which he has always enjoyed success.
The prospect of combining the creative minds of Dahl, one of the greatest ever storytellers, and Spielberg, one of the most popular directors in film history, is enough to whet the appetite of any cinema-goer. 
The trailer itself doesn't give away much – it's a teaser after all – and centres on the beginning of the story, when Sophie discovers the gobblefunking, dream-hunting BFG lurking outside her bedroom window in the dead of night, during the witching hour of 3am, "When the boogie man comes out. When people go missing." It hints at a film that will not shy away from the darker aspects of the book, with Spielberg citing the novel's great achievement as being its seamless blend of dark and light, of "scary and redemptive". 
Filmed early last year in Vancouver, the movie is Spielberg's first time directing for Disney, as well his first live action 3D picture. He was reunited with the late screenwriter Melissa Mathison, who died last November and whom he last worked with on E.T. the Extra Terrestrial (released in 1982, the year The BFG was published). 
E.T. also combines dark and light, scary and funny, and that's not the only parallel between the two films: both are enchanting stories about outsiders finding themselves in a world in which they don't belong and both follow the unusual friendships that come about as a result. E.T. is also Spielberg's highest-grossing film in the United States (adjusted for inflation) and one of his highest-grossing films worldwide. 
Of the Spielberg films that have proved the most popular, most fall into the category of family entertainment. In addition to E.T., Jurassic Park, The Lost World, Indiana Jones and the Kingdom of the Crystal Skull, Indiana Jones and the Last Crusade and The Adventures of Tintin are all in his top-10 highest-grossing films worldwide.
The Lost World and Kingdom of the Crystal Skull may be disappointing sequels, but the popularity of the franchises Spielberg has created is without doubt. Time and again he has shown an ability to make universally adored films that appeal across generations. If anyone can do justice to Dahl's creation, it's him.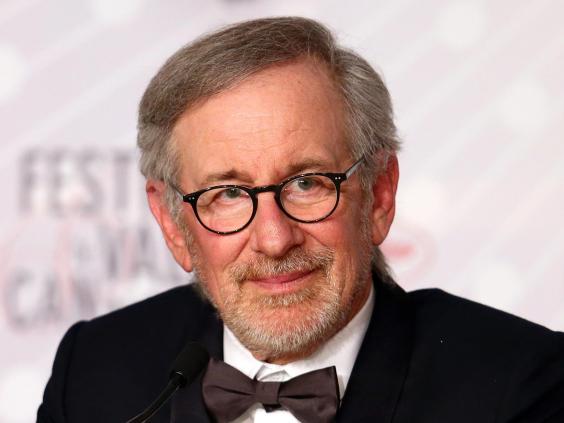 The cinematic release for The BFG (which is 22 July in the UK) has been a long time coming. The project has been in development since 1991 with producers Frank Marshall and Kathleen Kennedy, and has hopped around a number of studios and screenwriters. At one time in the planning process, the late Robin Williams was set to star as the title character. 
It's not the first time a BFG film adaptation has been made. In 1989 the story was turned into a David Jason-voiced animated film for television. This time around three-time Tony award winner and two-time Olivier award winner Mark Rylance gets to do the whizzpopping in the title role. 
Best known for his stage work – in particular Jez Butterworth's Jerusalem – and a Golden Globe-nominated performance as Thomas Cromwell in the acclaimed BBC period drama Wolf Hall, Rylance worked with Spielberg and Tom Hanks on last year's Bridge of Spies.
According to Rylance, Spielberg – who had cast him after seeing him on stage playing Olivia in Shakepeare's Globe's all-male 2012 production of Twelfth Night – asked him to read lines from the BFG script while he was on the set of  Bridge of Spies. 
At less than 5ft 7in Rylance is not the first person you would think of to play a giant – while, being in his mid-fifties, his break into Hollywood appears to be a little late in life – but he is an actor of considerable stature. In Spielberg's words: "Mark Rylance is one of the most extraordinary actors working anywhere."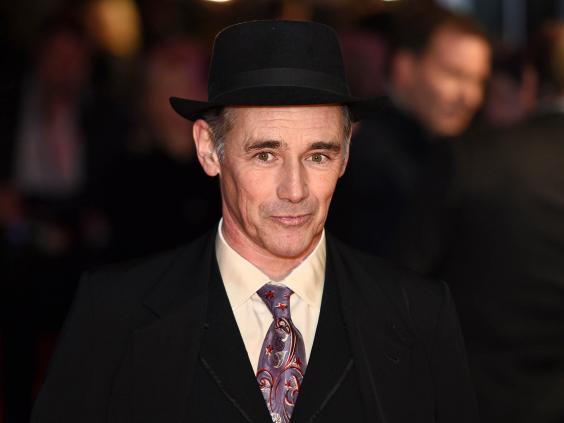 Newcomer Ruby Barnhill, a 10-year-old schoolgirl from Cheshire, has been cast as Sophie, while the parts of other giants Bloodbottler and Fleshlumpeater – ferocious creatures, twice as big as the BFG (24ft is puddlenuts in Giant Country) and with a taste for human flesh (the BFG prefers Snozzcumbers and Frobscottle) – will be played by Saturday Night Live alumnus Bill Hader and Flight of the Conchords' Jermaine Clement.
Meanwhile, Penelope Wilton and Rebecca Hall play the parts of the Queen and her maid – who Sophie and the BFG travel to in order to convince them of the existence of giants so they can get rid of them once and for all.
The films you'd expect to have won Best Picture that haven't
The films you'd expect to have won Best Picture that haven't
1/15 Citizen Kane (1941)

Long revered as one of the greatest films ever made, Orson Welles' debut - a film à clef focused on tycoon Charles Foster Kane - was just another nominee back in the day, losing out to How Green Was My Valley.

2/15 Vertigo (1958)

Not only did Alfred Hitchcock never win an Oscar (save for his memorial award in 1968), neither did any of his films - one of which is Vertigo, a classic that won Sight & Sound's once-a-decade greatest films of all time poll in 2012.

3/15 The Graduate (1967)

One of the films that kickstarted the New Hollywood Cinema, The Graduate may have won director Mike Nichols an Oscar, but ultimately lost out to Norman Jewison's In the Heat of the night.

4/15 2001: A Space Odyssey (1968)

The crème de la crème of Hollywood filmmakers would have you believe that Stanley Kubrick's sci-fi classic remains one of the most influential pieces of cinema there is. The Academy didn't agree, however, nominating Kubrick for Best Director and awarding the visual effects in favour of even considering 2001 for Best Picture.

5/15 Taxi Driver (1976)

Despite not winning the main award, the Academy showed they had good intentions by nominating Taxi Driver in four categories - that both All the President's Men and Network also lost out to eventual winner Rocky shows that, ultimately, it never really stood a chance.

6/15 Apocalypse Now (1979)

Francis Ford Coppola's ambitious Vietnam War epic received a grand total of eight nominations, but only went home with two prizes (for cinematography and sound) losing out to drama Kramer vs. Kramer.

7/15 Raging Bull (1980)

Of all the Oscar blows dealt to Martin Scorsese over the decades, none landed harder than Raging Bull's losing out to Robert Redford's weepie Ordinary People, an oversight many consider one of the Academy's most infamous.

8/15 Blade Runner

Another sci-fi classic overlooked by Oscar was the hugely influential Blade Runner which didn't even get nominated in the Best Picture category. That Ridley Scott's latest sci-fi The Martian received seven nominations could signal how the Academy are finally taking responsibility for their past errors.

9/15 Goodfellas (1990)

Having awarded both The Godfather parts I and II Best Picture in 1972 and 1974 respectively, you'd think Scorsese's gangster classic stood half a chance; but no - Kevin Costner's directorial debut Dances With Wolves was the most appealing choice for voters.

2012 Getty Images

10/15 Pulp Fiction (1994)

New talent on the block Quentin Tarantino's second feature won him the coveted Palme d'Or at Cannes - a success he failed to match back on home turf; while he won an Original Screenplay Oscar, Pulp Fiction got beat by Forrest Gump.

11/15 The Shawshank Redemption (1994)

...and it wasn't the only one. Frank Darabont's adaptation of Stephen King's prison-set novella The Shawshank Redemption also fell victim to Robert Zemeckis' Oscar-friendly Forrest Gump. We don't see that film sitting atop the IMDB top 250 though, do we?

12/15 Fargo (1996)

You may think it was remiss of the Academy to shun Fargo but it did come pretty close to winning, its chances bolstered somewhat by seven nominations and two wins (Actress for Frances McDormand and Original Screenplay for the Coen Brothers). It lost out to The English Patient.

13/15 Saving Private Ryan (1998)

Having won Best Director five years previous for Schindler's List, everybody expected Steven Spielberg's next war epic to scoop all the top awards. Cue Shakespeare In Love upsetting the establishment.

14/15 The Social Network (2010)

David Fincher's generational Facebook drama got shunned in favour of British patriotism in an Oscar two-horse race for the ages that ultimately saw The King's Speech crowned winner.

15/15 Boyhood (2014)

For last year's Oscar race, you were either team Birdman or team Boyhood (not forgetting outside bet Whiplash, of course). Each represented a different facet of movie-making that posited them as favourites; that Richard Linklater's labour of love - shot intermittently over 12 years - failed to win may still come as a surprise.
It is surprising that it has taken this long for The BFG to make it into cinemas. The book has been translated into 38 languages and is hugely popular, while Dahl's other children's books have been adapted for cinema for decades. Attracting film-makers such as Nicolas Roeg, Danny DeVito, Tim Burton and Wes Anderson, big-screen adaptations of Dahl's work include Willy Wonka & the Chocolate Factory (1971), The Witches (1990), James and the Giant Peach (1996), Matilda (1996), Charlie and the Chocolate Factory (2005) and Fantastic Mr Fox (2009).
Spielberg reportedly tried, unsuccessfully, to convince Gene Wilder – the star of Willy Wonka  – to come out of retirement for an appearance in The BFG.
Elsewhere, last Christmas the BBC adapted Esio Trot with Dustin Hoffman and Judi Dench. Meanwhile, Matilda the Musical continues to enjoy huge success in the West End and on Broadway, while the Sam Mendes-directed Charlie and the Chocolate Factory is still going strong after opening in the West End in 2013, and is set to transfer to Broadway later this year.
Perhaps part of the reason it has taken so long is the considerable responsibility that comes with adapting such a treasured piece of children's literature. After all, the character of the BFG was also one of Dahl's own favourites.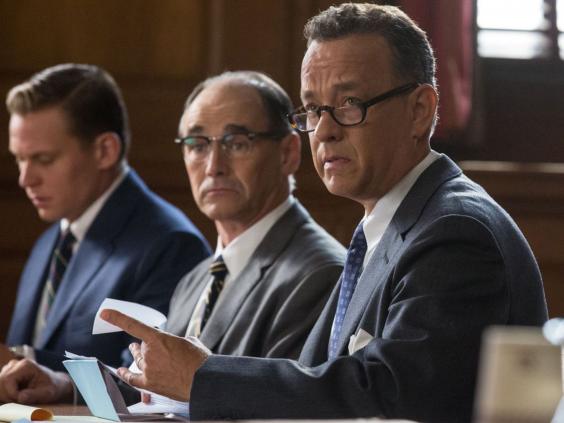 The first appearance of the character is in his 1975 story Danny, the Champion of the World, in a bedtime story told to Danny by his father. Dahl himself used to tell his own stories to his children, and later his grandchildren, of a dream-catching giant – it is said he even used to climb a ladder outside their bedrooms and pretend to blow dreams through their windows. In fact, Sophie in The BFG is named after his granddaughter, Sophie Dahl.
And while no big screen Dahl adaptations has fallen flat on its face, there have been notable examples of much loved children's stories failing to translate to the big screen. To name a few, Dr Seuss's sublime The Cat in the Hat was made into an abomination in 2003, which starred Mike Myers and led a New York Times critic to say "the cat should be tied up in a sack and drowned", while not even Ron Howard and Jim Carrey could save another Dr Seuss reworking, How the Grinch Stole Christmas, in 2000.
A 2004 film version of E. Nesbit's Five Children and It also failed to  capture the magic of the source material. And The Golden Compass – a 2007 big-budget adaptation of Philip Pullman's Northern Lights was also a failure, with Pullman himself expressing disappointment in it.
A significant issue with the Dr Seuss films was that, in getting the live action treatment, Theodor Geisel's concise storytelling and playful artwork and use of language went out the window.
This is the obvious concern when considering The BFG. Two things that make the book such a delight are Sir Quentin Blake's iconic illustrations – the magic of which is they never show exactly what a character looks like, allowing you to add your own imagination to them – and Dahl's delumptious language.
His phizz-whizzing words dance off the page, also sparking the imagination into life; can images on screen ever live to the ones created inside the mind? 
It's a challenge, but if anyone can make it work, it's Spielberg and Rylance.