As the season for Oscar fever is building, a lot of people are uncertain: "Is this a real fever, or just a warm flush? …. Was there a movie good enough to be 'the Best' in 2014?" Boyhood is the sentimental favourite, but another film is emerging – because it stirs up mixed reactions, and because its startling vision of acting has a look and a feel that are so compelling. I'm talking about Birdman, which moves like water in a tunnel, and gazes into mirrors as if there was no problem about the camera showing. There isn't a problem when the computer can wipe away intrusive reflections. But in case you get the feeling of a tech-heavy film, Birdman is in love with long, unbroken takes – turning and twisting – because its real goal is theatrical performance.
In the gap between Christmas and the New Year, on the respected movie website Hollywood Elsewhere, Jeffrey Wells went for broke. He had just seen Birdman for the fifth time and said it cried out for Oscar recognition, calling it "the only film that melts into itself like music".
Well, that's one argument. I would flinch from giving an Oscar to its lead actor (Michael Keaton), or its director (Alejandro Gonzalez Iñarritu), but I have little doubt that the Oscar for cinematography should go to the man who shot it, Emmanuel Lubezki. Where Wells invokes music, I think the most striking things about Birdman are the way its turbulent imagery eats into itself, and Lubezki's triumph in delivering a film that is as crazed as any life today in the arts or show business.
It's a film in which every shot pops out at you and asks: "How the hell are we doing this?" The answer is mostly Steadicam operation, with some computer tidying-up – but essentially, it's a matter of letting the actors run wild. The temperature (or hysteria) of Birdman has to be felt to be believed. It's the cinematic flux of a New York that seems ready to galvanise itself on shock treatment. Looking at this world of demented creation and urban congestion is like watching cells in the process of dividing.
If Lubezki does win this year, it will be his second Oscar in a row, for he won last year with Alfonso Cuaron's Gravity (a second view of Americana for a Mexican director). At first glance, you might say how different the two films are, but that's not really the case. Both are relentless and exhilarated studies in physical progression and camera innovation. Gravity puts its human figures on the bounce of an infinite trampoline, while Birdman is forever pushing its way through the narrow backstage corridors of a Broadway theatre.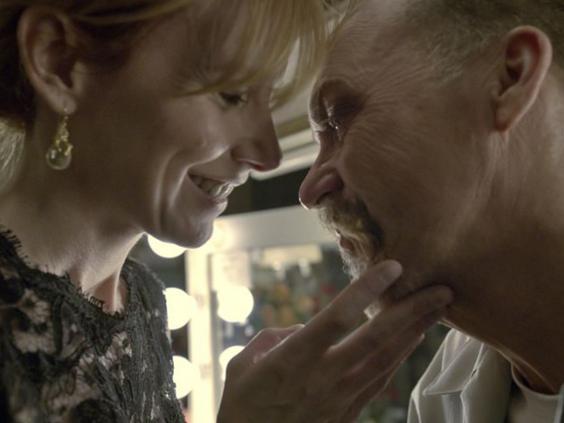 But the movement in both films is an emotional quest for survival and crazy self-importance, albeit in a context where the films marvel at man's, and woman's, furious insignificance. If you track this movement you find the films are fraternal. They both aspire to flight, or the magical romanticism of a human going beyond the text-book limits of gravity.
If that sounds too much like pie in the sky, let me come down to earth. Birdman is the story of a washed-up, burned-out actor, Riggan Thomson, who has played Birdman in three special-effects movies and who is now trying to restore dignity and his own family stability by doing a play taken from a Raymond Carver story. Riggan is Michael Keaton, who has had a gravitational (i.e. falling) career that is not so different from that of his character. He has an ex-wife, a lover, a daughter and fellow-players to grapple with, along with wondering whether he can make his life matter, if only on stage.
If that seems a little hokey, I think it is, but that's where the cinematic dynamic takes over. The whole film is set in the theatre or on the adjoining streets. There are sudden lunges towards fantasy, but most of the picture aspires towards the untidy naturalism of human confusion, and the marvel of good acting making it lucid. But the ironies abound. One supporting actor (the excellent Edward Norton) is close to impotent in life, but he gets a hard-on on stage. That is the only arena where he can find reality.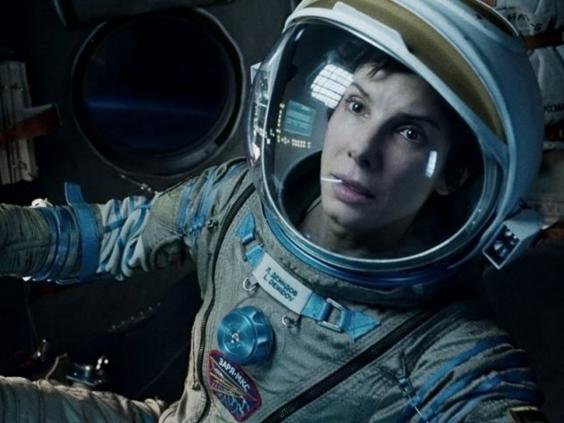 At the same time, Riggan is hounded and led on by the Steadicam camera and is forever seen in a hall of mirrors. That's reasonable in a theatrical dressing room, and it's jazzy in the cramped areas involved as it opens up space, and this helps us feel the reach of imaginative possibility. But mirrors are deeply embedded in film history, not just a piece of décor or spatial manipulation, but a dramatisation of the cinematic ideal – that if we look at screens we may see insight.
If you go back to 1931, in Fritz Lang's M, the child murderer (played by Peter Lorre) is identified on the street. An urchin slaps a white chalk "M" on the back of his coat. For a few moments the killer doesn't know it's there. Then a little girl tells him it looks funny, and he backs into a mirror, his eyes bulging in horror at the realisation that he has been found out. A mirror in a film tells us: don't you see, you're looking at a screen, too?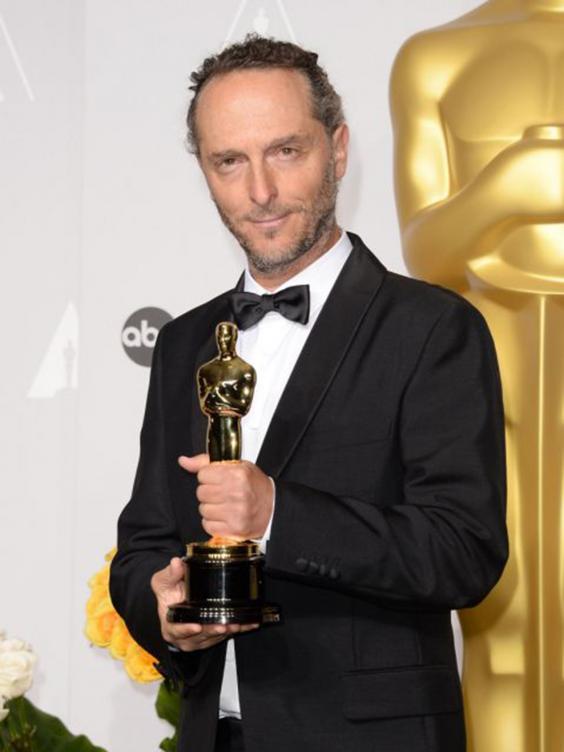 Birdman is wild with mirrors as much as movement, and Lubezki is an inspired seeker of the white of reflected light. Movement is one virtue, but the light here is both plausible and transcendent. When Riggan finds himself out in Times Square at night in his underwear (you'll have to see the film), Lubezki has captured the square's surreal, alien sense of misplaced illumination and given it a feeling of being in a church – not one of our earthly affairs, but a moonglow sanctuary such as might have existed in Gravity.
The story of Birdman is touching and profound, or it's daft and pretentious. Let's say it's in the middle, and never restful. This is a demanding film to watch: you have to look at everything. But there's no doubt that the film is working (and it has done better at the box office than anyone suspected), because the viewers are caught up with that thing often taken for granted – motion. Apart from the magnificent Locke (which is my Best Picture of the Year), it's hard to think of a current movie that has dared to show us something we've never seen before.
Reuse content