Valentine's Day is a lot like New Year's Eve: hugely over-rated with far too much pressure to have a great time.
Things get even more problematic when the subject of what movie to watch on your big romantic night in is raised. Cheesy romcoms have their place but if its understated romance and just a damn good film you're after, we might just have the cliché-free flick for you.
Remember the day of love is not just for couples. Try Disney hit Frozen for epic sisterly or Thelma and Louise for the ultimate female buddy movie.
High Fidelity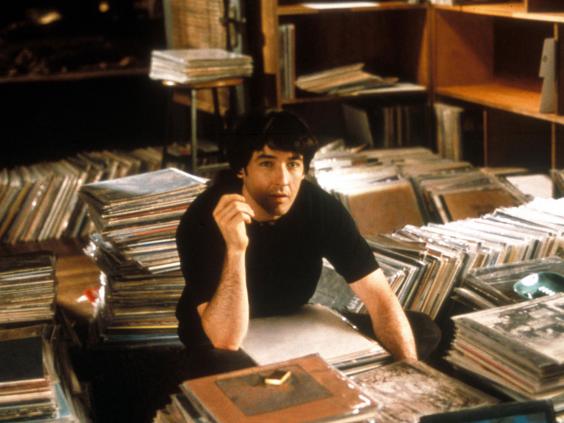 Record shop owner Rob Gordon recalls his top five most memorable break-ups ever over a subtext of music's effect on our everyday lives. Men and women alike enjoy this one, based on the novel by About a Boy author Nick Hornby.
The Theory of Everything
Eddie Redmayne's Oscar-winning portrayal of famed physicist Stephen Hawking's relationship with his former wife Jane Wilde is the best kind of tearjerker.
Le Week-End
British couple Meg and Nick return to Paris years after honeymooning there in a bid to rekindle the spark in their marriage on their 30th wedding anniversary. Expect bittersweet humour and charming warmth.
Best and worst romantic movies
Best and worst romantic movies
1/20 Love it: Romeo and Juliet (1968)

Franco Zeffirelli, starring Olivia Hussey and Leonard Whiting Zeffirelli brings spectacle and romanticism. His trick was to treat Shakespeare's play as if it was a Hollywood teen love story and to cast two fresh-faced, young leads (Hussey and Whiting, pictured) as the doe-eyed lovers.

REX

2/20 Love it: Random Harvest (1942)

Mervyn LeRoy, starring Greer Garson, Ronald Colman Post-traumatic stress and romantic obsession collide head on in this wonderfully overcooked Hollywood melodrama. Ronald Colman is the amnesiac English officer, haunted by his memory of the trenches, who somehow contrives to forget that he is madly in love with Greer Garson not once but twice.

REX

3/20 Love it: The Umbrellas of Cherbourg (1964)

Jacques Demy, starring Catherine Deneuve, Nino Castelnuova This kitsch but delightful romantic musical boasts eye-popping colours and enchanting Michel Legrand music. The storyline is embroiled and dark (this is a small-town tale of misunderstandings and enforced separations) but the film is still full of charm and makes a perfect Valentine's Day confection. The youthful Deneuve has an unworldly beauty.

REX

4/20 Love it: Les Amants de Pont Neuf (1991)

Leos Carax, starring Juliette Binoche, Denis Lavant One of the most expensive French films of its era, this is a big budget epic... about the love affair between two mud-encrusted and homeless but very stylish tramps living on the Paris streets. It's a thoroughly perverse endeavour. Look out for the scene of Juliette Binoche water-skiing down the Seine with fireworks exploding above her.

REX

5/20 Love it: Breakfast at Tiffany's (1961)

Blake Edwards, starring Audrey Hepburn, George Peppard In truth, this isn't a great film. George Peppard (later to star alongside Mr T in The A-Team) is no Cary Grant and the screenplay is bland and evasive by comparison with the Truman Capote novella that inspired it. Nonetheless, the combination of Audrey Hepburn and Henry Mancini's "Moon River" still makes this the perfect Valentine's Day movie.

REX

6/20 Love it: Casablanca (1942)

Michael Curtiz, starring Humphrey Bogart, Ingrid Bergman A usual suspect in any list of Valentine's Day films, Curtiz's romantic drama crackles with wit, style and (in the scenes between Bogart and Bergman, right) plenty of erotic energy. It's a film that can be played again and again, like its famous song As Time Goes By, without ever quite losing its allure.

AP

7/20 Love it: An Affair to Remember (1957)

Leo McCarey, starring Cary Grant, Deborah Kerr Director Leo McCarey made some of Hollywood's greatest screwball comedies and yet is best remembered for this super-sudsy romantic weepie, adapted from his own earlier film, Love Affair (1939.) Cary Grant is the man about town. Deborah Kerr (pictured with Grant) is the beautiful woman he meets aboard an ocean liner.

REX

8/20 Love it: His Girl Friday (1940)

Howard Hawks, starring Cary Grant, Rosalind Russell It was an inspired decision by Howard Hawks to tweak his remake of The Front Page and to turn the reporter into a woman. Instead of a buddy movie about a hardbitten editor and his star journalist, we get a wonderfully spiky screwball romance in which the dialogue is delivered at a velocity that makes today's romcoms seem horribly tongue-tied.

REX

9/20 Love it: L'Atalante (1934)

Jean Vigo, starring Michel Simon, Dita Parlo, Jean Dast The brilliant French director brings lyricism, sensuality and intensity to this story about a young married couple on a barge, enduring jealous spats and very tender reconciliations.

REX

10/20 Love it: A Bout de Souffle (1960)

Jean-Luc Godard, starring Jean-Paul Belmondo, Jean Seberg All you need for a good Valentine's Day movie is a girl, a gun and lots of jump cuts. The gamine-like close-cropped Seberg and the rugged Belmondo make the perfect screen couple in Godard's supremely stylish debut feature.

REX

11/20 It's over: Romeo and Juliet (2013)

Carlo Carlei, starring Hailee Steinfeld, Douglas Booth This lifeless reworking of Shakespeare's play lacks any spark. It doesn't even offer the consolation of the original verse (which has been tinkered with by Julian Fellowes to no particular effect).

REX

12/20 It's over: Runaway Bride (1999)

Garry Marshall, starring Julia Roberts, Richard Gere Julia Roberts and Richard Gere combined to fine effect in Pretty Woman but their pairing here is far less successful. Roberts plays a woman who has had multiple engagements but can't bring herself to marry. Gere is strangely cast as the New York journalist who reports on her habit of jilting men at the altar.

REX

13/20 It's over: Not Another Happy Ending (2013)

John McKay, starring Karen Gillan, Stanley Weber This eccentric and facetious Scottish comedy feels very flat in spite of the charming performance by Gillan as an Annie Hall-like novelist with a bad case of writer's block. (Her creativity only flows when she is miserable.)

Synchronicity Films

14/20 It's over: Sleepless in Seattle (1993)

Nora Ephron, starring Tom Hanks, Meg Ryan Norah Ephron was a tremendously witty and acerbic writer but her features tended to come drenched in schmaltz. Sleepless in Seattle shows off her strengths and is well enough played by Tom Hanks and Meg Ryan. Even so, it sinks under its own mawkishness.

AP

15/20 It's over: Did You Hear About the Morgans? (2009)

Marc Lawrence, starring Hugh Grant, Sarah Jessica Parker Excruciating romcom that squanders the considerable comic talents of Hugh Grant and Sarah Jessica Parker. They play a New York power couple whose marriage is fraying. After a client is killed, they enter the witness protection programme and head way out west. As Manhattanites, they struggle to adapt to the outdoors life in Wyoming.

REX

16/20 It's over: You've Got Mail (1998)

Nora Ephron, starring Tom Hanks, Meg Ryan A modern-day reworking of the Ernst Lubitsch classic A Shop Around the Corner that simply doesn't deliver. Hanks and Ryan are the email pals who blithely confide in each other without knowing that in "real life" they are sworn enemies. One works for a predatory bookshop chain and the other for a small independent. In today's Amazon age, the film feels very old fashioned indeed.

REX

17/20 It's over: Ghost (1990)

Jerry Zucker, starring Patrick Swayze, Demi Moore In hindsight, this hugely popular romantic drama seems ghoulish and very odd. The scene in which Swayze's ghost helps Demi Moore with her pottery is especially creepy.

REX

18/20 It's over: Love Story (1970)

Arthur Hiller, starring Ali MacGraw, Ryan O'Neal Valentine's Day movies should be uplifting. This one, based on the novel by Harvard Latin professor Erich Segal was one of Hollywood's biggest downers of the Seventies, a terminal-illness melodrama with a lachrymose, dirge-like theme song.

REX

19/20 For the lovelorn: Blue Valentine (2010)

Derek Cianfrance, starring Ryan Gosling, Michelle Williams An anti-Valentine's film, this is a closely focused, brilliantly acted study of a relationship in good times and bad. It's fascinating as a character study but also ultimately very bleak. Too bleak for Feb 14th...

AP

20/20 For the lovelorn: Who's Afraid of Virginia Woolf? (1966)

Mike Nichols, starring Elizabeth Taylor, Richard Burton Mike Nichols' film version of the Edward Albee play about a warring couple (Taylor and Burton, below) in imperious, sacred monster mode) stands as a stark warning for young courting couples about what they.

REX
Lost in Translation
Bill Murray and Scarlett Johansson meet by chance while staying at a Tokyo hotel and form an unlikely yet heartfelt bond. Less is so much more in Sofia Coppola's movie as the pair enjoy a night where nothing but everything happens.
Love is Strange
Elderly gay couple Ben and George try and cope with living apart after having to sell their New York flat. Fans of Pride will enjoy this moving look at "what love, strange and beautiful, can look like".
Blue is the Warmest Colour
This Palme d'Or winner explores the emotional and sexual relationship between a blue-haired French teenager and the older art student she meets in a lesbian bar.
Blue Valentine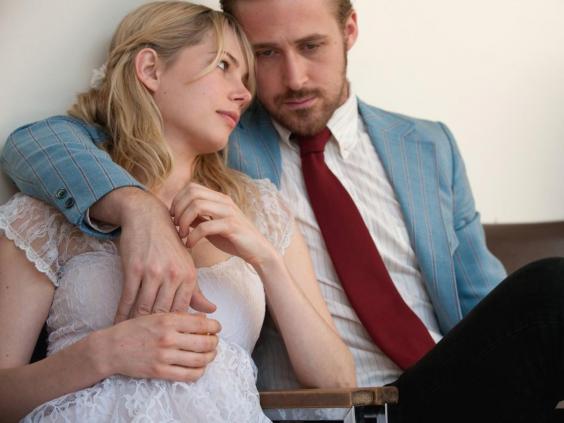 This painful, intense portrayal of a marriage breakdown starring Ryan Gosling and Michelle Williams is billed as a "love story for anyone that's ever been in love".
Eternal Sunshine of the Spotless Mind
Heartbroken that his ex-girlfriend (Kate Winslet) has undergone a procedure to erase him from her memory, Joel (Jim Carrey) tries to the same, but in doing so realises he still loves her.
Revolutionary Road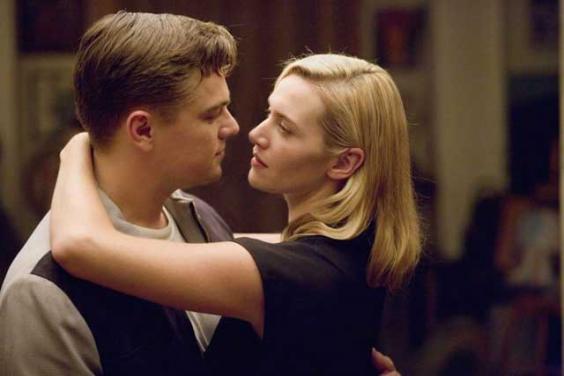 Based on Richard Yates' novel, the film charts the demise of a Fifties power-couple whose obsession with keeping up appearances inevitably leads to destruction. Stars Leonardo DiCaprio and Kate Winslet (just try and keep Jack and Rose from your mind).
Before Sunrise
When you spark up a connection with a stranger on a train, do you get off to spend the day with him in Vienna, or continue on your way? In Celine's case, she takes a chance with Jesse, despite knowing his flight to the US departs the next morning. That scene in the record shop has to be one of the most romantic ever.
Django Unchained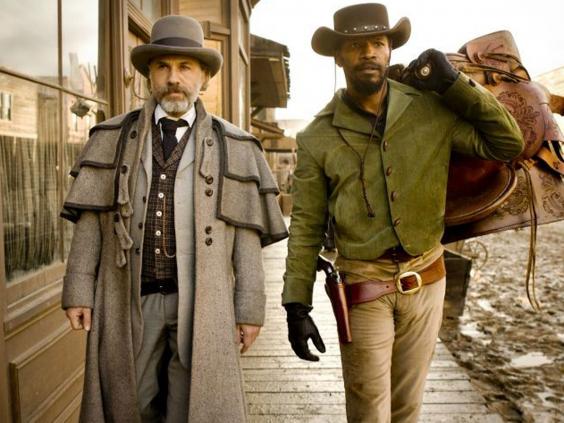 Freed slave Django (the 'D' is silent) sets out to save his wife from a violent Mississippi plantation owner with the help of Christopher Waltz's Oscar-winning bounty hunter. Tarantino's bloody Western may not sound romantic, but you'll be left at the knees after hearing Jamie Foxx drawl "Hey, little troublemaker".
True Romance
Tarantino established with Django Unchained that he can do love stories, and this one stars Christian Slater and Patricia Arquette. Yes, there's yet more brutal bloodshed but as the tagline reads, "Who says romance is dead?"
Reuse content