The 2012-13 awards season wasn't a vintage one. With a shortage of truly excellent contenders to choose from, the Golden Globes, Baftas and Oscars had to hand out trophies to the likes of Argo, Lincoln, Les Misérables, and Zero Dark Thirty – all of which were plainly in the "pretty good but flawed" category.
As talk once again turns to the big contenders for these ceremonies, though, the prospect this time round is different. The word from the Cannes, Venice and Toronto festivals is that we have an autumn and winter of superlative entertainment in store, with new releases due from the Coen Brothers (Inside Llewyn Davis), Alexander Payne (Nebraska) and several more reliably terrific directors.
Many of these podium prospects, including the two mentioned above, are making their British debuts at the London Film Festival, which kicks off on Wednesday and runs until 20 October. And, having seen a number of the LFF highlights, I'd put money on the films below picking up nominations, at least, in the biggest award categories. Don't worry if you can't make it to London: they're all coming to a cinema near you between now and the Oscars.
Best Film: 'Captain Phillips'
LFF screenings: 9 and 10 Oct; General release: 18 Oct
Paul Greengrass is the only director who can cut his action sequences into blink-sized snippets and still make you feel as if they're happening right there in front of you. Following United 93 and his two Bourne films, Captain Phillips is another adrenalised, politically tinged action movie. It has Greengrass's usual breathless pacing and fly-on-the-wall naturalism, but it's also the true story of an all-American hero – a cargo-ship captain taken hostage by Somali pirates – played by none other than Tom Hanks. What more could an awards voter ask for?
Best Director: Alfonso Cuarón for 'Gravity'
LFF screenings: 10 and 11 Oct; General release: 8 Nov
There are a number of what you might call "suffering-and-survival" thrillers at this year's festival, involving household names stranded far from home. But while Captain Phillips and Robert Redford vehicle All is Lost leave their protagonists at sea for a whole film, Gravity deposits its own 600km above the planet. Sandra Bullock and George Clooney play astronauts who are left floating in orbit after becoming accidentally detached from their space shuttle, which means that Alfonso Cuarón (Children of Men) has to suspend them in an entirely computer-generated setting for the entire film. Admittedly, there's some corny dialogue, and Clooney sounds distractingly like Buzz Lightyear. But the visuals are so astounding that, for once, both CGI and 3D are justified. See it on the biggest screen you can find.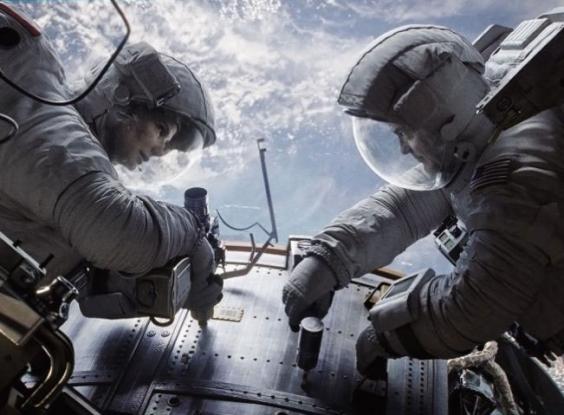 Best Actor: Chiwetel Ejiofor in '12 Years A Slave'
LFF screenings: 18, 19 and 20 Oct; General release: 24 Jan 2014
If Steve McQueen's first two films, Hunger and Shame, left you with the suspicion that they belonged in an art gallery rather than a cinema, the astonishing  12 Years a Slave is the narrative-driven drama which confirms that he's now one of our finest directors. It's a long-merited leading role for Chiwetel Ejiofor who plays a cultured free man who is kidnapped and sold into slavery. And expect Best Supporting Actor nominations aplenty for his diabolical master, Michael Fassbender.
Best Actress: Paulina Garcia in  'Gloria'
LFF screenings: 17 and 20 Oct; General release: 1 Nov
A Frances Ha for the Best Exotic Marigold Hotel generation, Chile's Gloria is another sparky, sympathetic portrait of a metropolitan singleton who isn't sure what to do with her life, or who to do it with. Paulina Garcia is the fiftysomething heroine who keeps a jaded-but-amused smile on her face as her relatives and boyfriends  let her down, in a performance that's somewhere between those of Catherine Keener and Diane Keaton. It's already won her a Silver Bear at this year's Berlin film festival.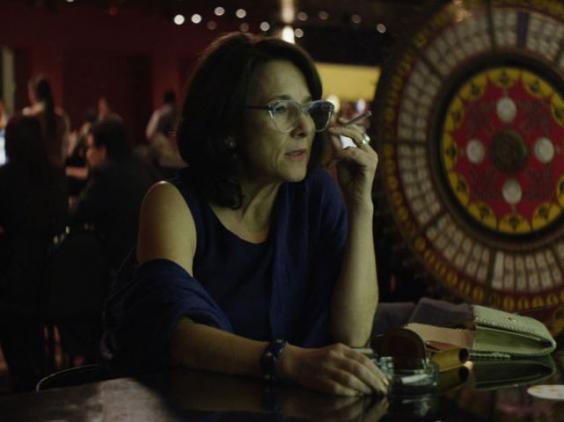 Best Foreign Language Film: 'Blue Is The Warmest Colour'
LFF screenings: 14 and 17 Oct; General release: 15 Nov
Abdellatif Kechiche's sweatily intense, sexually explicit coming-of-age drama won the Palme d'Or at Cannes, and the prizes won't stop there. Kechiche immerses the viewer in the life of a Lille teenager (Adèle Exarchopolous) as she embarks on a lesbian affair with a blue-haired hipster (Léa Seydoux). It's not just the sex that seems uncomfortably real.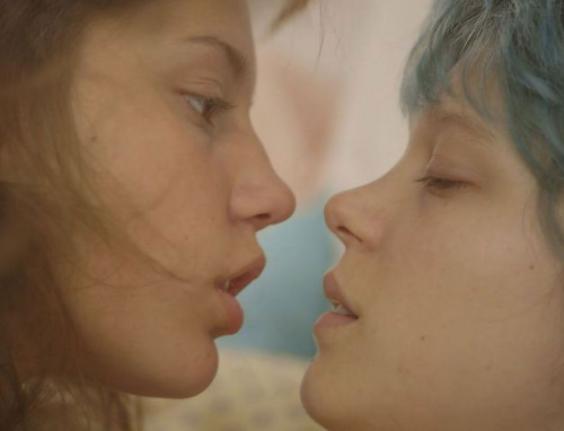 Reuse content