'Once upon a time, I had a mum that told me everything," says 16-year-old Billie at the beginning of award-winning Australian film 52 Tuesdays. "I knew about her lovers and her break-ups. We used to cuddle up and she'd tell me her thoughts about the world."
When we meet Billie's parent moments later, they are appraising their breasts in the mirror before hiding them, squashing them into their chest, with their hands. The situation Billie is struggling with, as it transpires, is not simply that her mum has changed emotionally, but physically as well: Jane has come out as James, a transgender man.
Shot by debut feature filmmaker Sophie Hyde, who won the Best Director award at the Sundance film festival, 52 Tuesdays is a searing exploration of gender and sexuality with a compelling, time-lapse structure: it was shot chronologically, every Tuesday, each week, for a year. This contributes to the sense that we're watching the characters' gradual and organic real-time change: of Billie, from curious, uncertain child to self-possessed woman, and of Jane, terminally conflicted in her own body, to James, someone capable of connecting who they are with how they feel.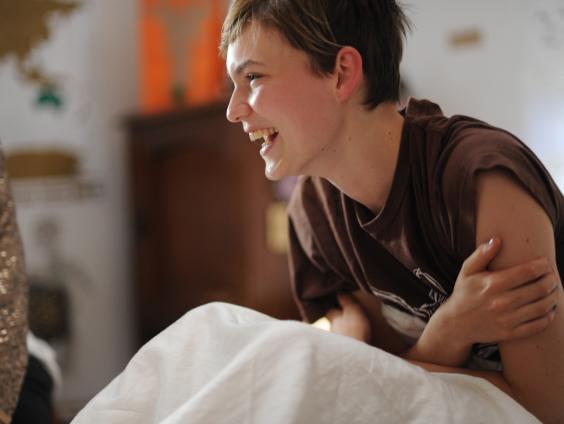 The film is centrally comprised of scenes showing James's weekly meetings with Billie, who has temporarily moved back in with her feckless father and James' ex-husband, in order to give James the emotional and physical space he needs while undergoing his transition.  Meetings in which lots of questions are posed: "Do I call you dad now?" Billie asks early on. "If you're with a woman, are they lesbian or are they straight?"
But Billie's meetings with James are not one-sided: for though you might expect James's experiences to dominate their conversations, Billie's life presses as urgently, as she undergoes her own emotional and sexual awakening: in separate scenes, we bear witness to her video-diary, tracing her experimentation with two friends.
Indeed, while 52 Tuesdays comes at a time of increasing visibility for transgender narratives and characters in film and TV, Hyde, 38, is keen for 52 Tuesdays not simply to be seen as a "transgender film". "It's a film about how we all understand ourselves through gender … we define ourselves by our gender," she says. "It's a huge part of how we see ourselves. Everything we do is motivated by it. Everyone relates to me in a certain  way because of my gender. I do it too. We all do it.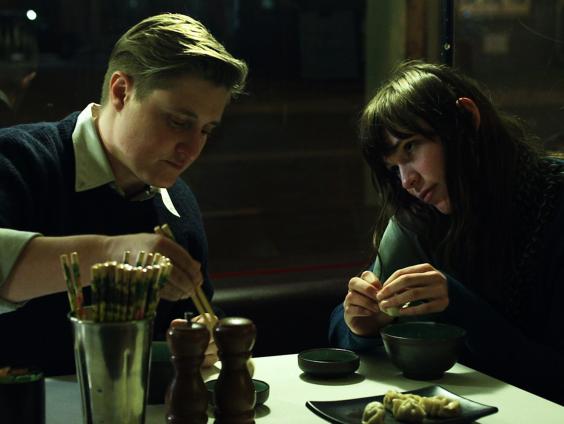 "We have a very binary idea of what it is to be a man or a woman," she says of the film's focus on transition. "Our identities are built on the idea that men and women are inherently different creatures. And that's very unsatisfying for a lot of us. And yet a lot of people still find this conversation to be insanely challenging."
There's a distinct, if indirect, element of autobiography to the film, Hyde reveals. Just after she was born, her father came out to her mother as gay. "And then, in the years after, he came out very publicly," she says. Her parents remained living together initially, she says, and even when her father moved out, they ensured they raised Hyde and her siblings together.
"It was important that he was out and open with us," she says. "He was very much himself around us, and I think that is a gift to a child. He made a decision to be completely who he was, and be acknowledged as that. He wasn't my Dad and then this other thing. I don't think a lot of children get to witness such a thing."
By the same token, making the film has caused Hyde to reflect on her own behaviour as the parent of a 10-year-old daughter. "How much of yourself do you show, how open with your child are you?" Hyde asks. "What else do you show them, as well as just being their mum?"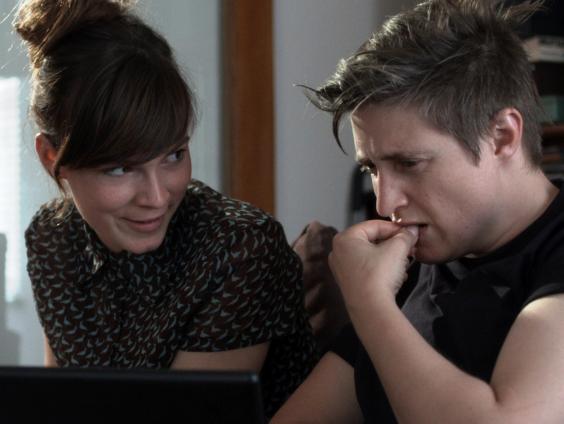 She also expresses horror at the way children remain so restricted by society's gender assumptions. "I look at my daughter growing up, and the amount of times she's in environments where she's told what a girl does and what a boy does – it's crazy," she says.
Hyde co-wrote, directed and produced the film as part of her production company Closer Productions. Beginning in August 2011 on location in Adelaide, Hyde decided to cast non-professional performers, only providing them with sections of the script one week at a time, and encouraged them to ad-lib beyond the script.
Del Herbert-Jane, who plays Jane/James, originally joined the project as a gender diversity consultant, before Hyde convinced them to take on the film's lead role.
In contrast to the transgender James, Herbert-Jane, who has declined to give interviews in support of the film, is, Hyde says, gender-non-conforming; they do not choose to be identified as "he" or "she" but rather as "Del".
"The character of James and Del are very different," Hyde says. "But they both know of the experience of being treated differently to how you know yourself. For them to let us access that, with that sort of candour, was an incredible privilege."
Del's performance is indeed a remarkable thing to behold, masterfully taking us through the physical and psychological nuances of James's transition, including his depression when experiencing feelings of being in limbo, and the strain he feels in trying to remain a good parent. Yet ultimately the film offers a positive and inspiring outlook: James's reserves of bravery and kindness, and his abiding sense of altruism and selflessness as parent and friend are the moorings on which the narrative is built.
"It's about two people trying to understand who they are, and where they fit," Hyde says. "It's about two people wanting to change, and it's about a child finally meeting her parent and deciding what relationship she wants out of that." What did she learn from making the film, I ask Hyde? "I had to accept the film was going to be chaos at times," she says. "But I learnt that confusion or change need not be treated like the end of the world."
There's a pause on the end of the line. "That's quite a good metaphor for [the making of the] film, actually," Hyde says, and laughs.
'52 Tuesdays' is released in cinemas on 7 August
Reuse content