Conservatives in Japan have accused Angelina Jolie's second world war biopic Unbroken of racism, with some calling for both the film and director to be banned from the country.
Nationalist campaigners say the film's version of Japanese guards is 'deeply misleading', the Daily Telegraph reported, and claim that the details of the treatment of POWs are a "complete fabrication".
Unbroken is based on the life story of American Olympic runner and US Air Force second lieutenant Louis Zamperini, which was told in the 2010 book Unbroken: A World War II story of Survival, Resilience and Redemption, by Laura Hillenbrand.
Zamperini, portrayed by Jack O'Connell in Jolie's film, was beaten and mistreated by the Japanese navy between July 1943 and the end of the war in August 1945 after being captured near the Marshall Islands.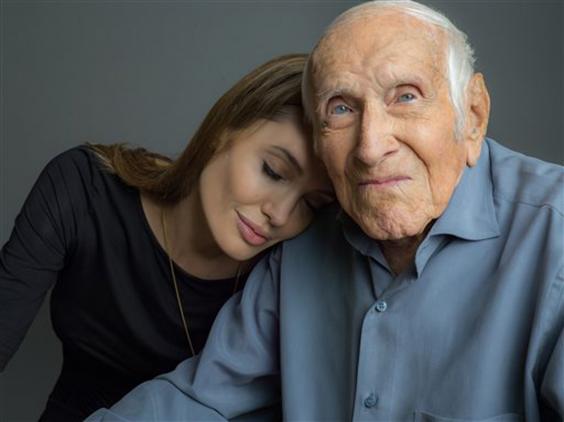 The book and film both describe how Zamperini was tormented by prison guard Mutsuhiro Watanabe, nicknamed the Bird.
Watanabe is said to have once forced a weak and starving Zamperini to hold a heavy piece of wood above his head for 37 minutes before punching him in the stomach. The book also accuses the Japanese of engaging in cannibalism of POWs.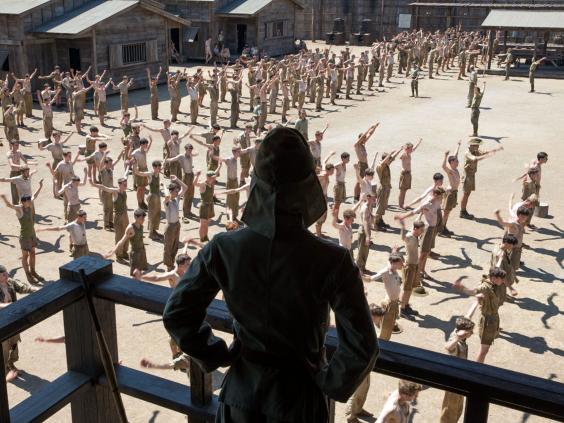 Hiromichi Moteki, secretary general of the nationalist pressure group the Society for the Dissemination of Historical Fact, told the Telegraph the claims were "pure fabrication".
He said: "If there is no verification of the things he said, then anyone can make such claims. This movie has no credibility and is immoral."
Oscar-tipped films for 2015
Oscar-tipped films for 2015
1/10 The Imitation Game

Keira Knightley, Matthew Beard, Matthew Goode, Benedict Cumberbatch and Allen Leech in The Imitation Game

Snap Stills/REX

2/10 The Theory of Everything

Felicity Jones and Eddie Redmayne in Stephen Hawking biopic The Theory of Everything

Working Title Films

3/10 Boyhood

Ella Coltrane in widely acclaimed coming of age drama Boyhood

4/10 Unbroken

Written by the Coen Brothers and directed by Angelina Jolie, Unbroken could be a major player that comes from a woman that already has an Oscar

5/10 Foxcatcher

Featuring Channing Tatum, Foxcatcher will be Steve Carell's first 'serious' role and is directed by Oscar-nominated director of Moneyball, Bennett Miller

6/10 Interstellar

Directed by Christopher Nolan, the film features Oscar winners Matthew McConaughey and Anne Hathaway

7/10 Gone Girl

Oscar winner Ben Affleck is back for the screen adaptation of Gillian Flynn's popular novel Gone Girl, directed by two-time best director nominee David Fincher ('The Social Network' and 'The Curious Case of Benjamin Button')

8/10 Whiplash

The film follows a young musician who struggles to make it as a top jazz drummer and is already a strong contender starring JK Simmons

9/10 Suite Francaise

Based on the work of acclaimed novelist Irène Némirovsky, the film, starring Oscar-nominee Michelle Williams, comes fifty years after her death

10/10 Suffragette

Meryl Streep plays Emmeline Pankhurst in Sarah Gavron's new historical drama Suffragette, what is expected to be the Big Brit film of the year

Getty Images
Mindy Kotler, director of Asia Policy Point, said: "It is outrageous and reprehensible to deny what happened to Louis Zamperini.
"It will not be something that the US government will be able to ignore. Both the San Francisco Peace Treaty, which is predicated on acceptance of the Tokyo War Crimes Tribunal, and the honour of American veterans need to be defended."
Miyavi, the Japanese pop star starring as Matsuhiro Watanabe, has previously spoken about the harrowing experience of working on the film, saying that it left him physically sick and unable to stop crying.
Reuse content