It isn't often that you hear the names Batman and Hamlet in the same sentence, but Ben Affleck has gone where no man has before and compared the two in a recent interview.
The Oscar-winning actor, writer and director was discussing upcoming blockbuster Batman v Superhero: Dawn of Justice when he took the bold decision to declare his superhero character "the American version of Hamlet".
But before Shakespeare fans unleash their rage at this seemingly bizarre connection between the Caped Crusader and the tragically complex Prince of Denmark, Affleck quickly clarified what he meant.
"We accept that [Batman] is played by actors with different interpretations," he said, as we do with Hamlet.
More than two dozen actors have played the famous role including Christian Bale, George Clooney and Michael Keaton while hundreds have taken on Hamlet since his creation around 1600.
Actors who have played Batman
Actors who have played Batman
1/11 Ben Affleck...

Batfleck returns? Ben Affleck has been cast as the new Batman in Zack Snyder's Man of Steel sequel, Batman vs. Superman. The announcement was met with outrage from many fans who did not see Affleck as suitable for the role

Getty

2/11 ...and here he is as Batman

Ben Affleck as Batman with the batmobile in a Batman vs. Superman teaser photo tweeted by Snyder in May 2014

Zack Snyder

3/11 Christian Bale...

Christian Bale starred as the Caped Crusader in Christopher Nolan's The Dark Knight trilogy, which made Batman finally, well, dark. 'Bale has exactly the balance of darkness and light that we were looking for' said Nolan. Bale had also tackled the role for 2005's Batman Begins, to generally favourable reviews bar what some critics called his 'ridiculous' husky voice

Getty Images

4/11 ...and here he is as Batman

Christian Bale as Batman in a scene from 2012's The Dark Knight Rises

AP

5/11 George Clooney...

George Clooney was cast in 1997's Batman & Robin when his career was only just taking off. The film was a shocker, not least for the famous 'bat nipples' and general camp style - it is still laughed at today. Clooney has since called the movie 'a waste of money' but luckily, it did little to harm his chances as an actor.

Getty Images

6/11 ...and here he is as Batman

Those 'bat nipples' are bad, aren't they? Look at them...

Warner Bros

7/11 ...and here he is as Batman

Michael Keaton as Batman in 1992's Batman Returns

Rex

8/11 Adam West...

Adam West (L) and Burt Ward, who played Batman and Robin in the 1960s

Rex

9/11 ...and here he is as Batman

Adam West played Batman for a 1966 movie and several animated series. Many know him for his camp OTT portayal of the superhero but West was later offered the role of James Bond. He declined as he believed Bond should always be British. He now makes regular appearances on Family Guy.

Rex

10/11 Robert Lowrey

Robert Lowrey played Batman in 1949's Batman & Robin aged 36. He didn't star as the superhero in another movie but did guest-star in a 1956 episode of The Adventures of Superman - the first time a Batman actor and a Superman actor collaborated on-screen.

Rex

11/11 Lewis G Wilson

Lewis G Wilson was the first actor to play adult Batman in 1943 serial Batman. One critic meanly called the 23-year-old 'thick about the middle', not helped by the bizarre positioning of his utility belt. Wilson did not go on to enjoy a film career

Den of Geek
Affleck went on to tease what we can expect from his Batman. "He's at the end of his run and maybe the end of his life," he told Entertainment Weekly. "There's this sort of world weariness to it."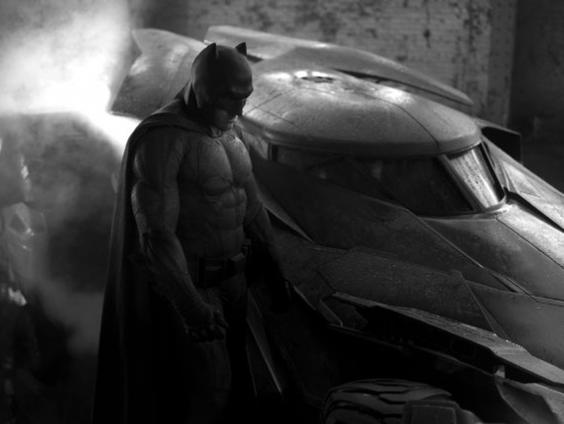 The 42-year-old, who announced his pending divorce from actress Jennifer Garner after ten years of marriage this week, also frankly admitted his previous failings in the superhero genre.
Some Batman fans were outraged by Affleck's casting after his lead turn in 2003 flop Daredevil, with more than 50,000 signing an online petition begging Warner Bros to drop him.
"Daredevil didn't work, at all," he said. "If I wanted to go viral I would be less polite. That was before people realised you could make these movies and make them well. There was a cynical sense of 'Put a red leather outfit on a guy, have him run around, hunt some bad guys, and cash the cheque."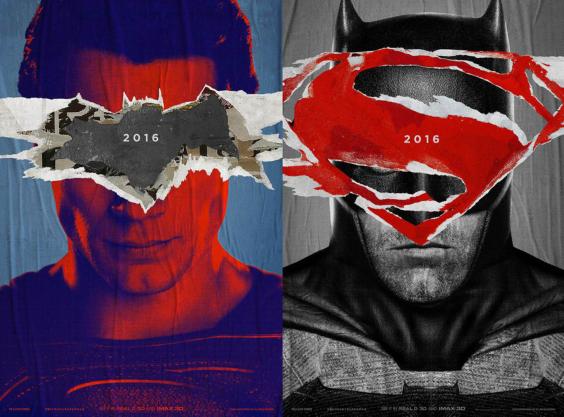 Affleck will be appearing at Comic-Con in San Diego next week as part of Batman v Superman's promo circuit, nine months before it is due in cinemas on 25 March 2016.
Reuse content