He's often seen hanging out with dinosaurs in Jurassic World but now, Chris Pratt is being lined up for the iconic role of Indiana Jones.
The US actor is reportedly being courted for a reboot of the hit franchise, after Disney bought the film rights from Paramount in 2013.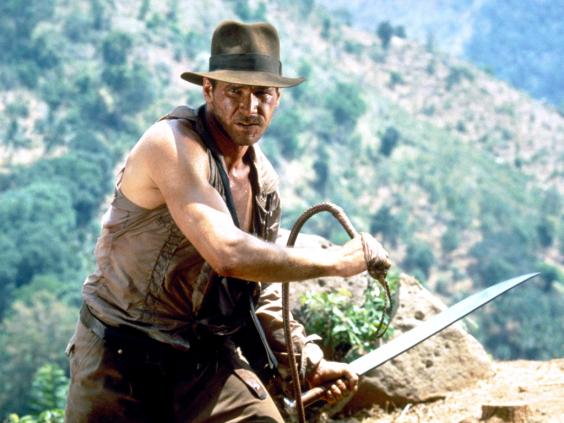 Harrison Ford made the character famous in Raiders of the Lost Ark and his will be huge archaeologist boots to fill, but Pratt has made a big name for himself too with a recent lead turn in Guardians and the Galaxy.
Disney's empire: 25 years at the box office
Disney's empire: 25 years at the box office
1/8 Indiana Jones

The last of the original Indy trilogy. It opened the same year as an early collaboration with Disney - the Stunt Spectacular! at Walt Disney World in Florida

Disney

2/8 The Lion King

The peak of the Disney Renaissance, The Lion King spawned several spin-offs and a hit musical that's still running in the West End

Disney

3/8 Toy Story

John Lasseter has worked at all four of these studios. His first movie - distributed by Disney - was the first in a run of critical and box office Pixar hits

AP

4/8 Star Wars

George Lucas's prequels were huge money-spinners but ruined the originals' legacy. The 2015 JJ Abrams reboot is expected to avenge the memory

AP

5/8 Home on the range

The late Nineties/early 2000s were a nadir for Disney Animation, with this its lowest-grossing film since The Rescuers Down Under

Buena Vista

6/8 Avengers Assemble

The end of phase one of the Marvel Universe project. The superhero supergroup smashed box-office records and its 2015 sequel will do the same

Disney

7/8 Iron Man

The first Marvel Studios film - others, like Spider-Man, were licensed out to other studios. A huge hit leading to the birth of the Marvel Universe

Disney

8/8 Frozen

The unparalleled singalong success of Frozen made it Disney's biggest ever animation. And vindication for John Lasseter's approach to animation

Disney
Last year it was said that Disney aims to follow "the Bond path" with casting for Indiana Jones, with Bradley Cooper hinted at for the lead. Chris Hemsworth is another name still being touted and nothing has been confirmed.
The 35-year-old begins work on The Magnificent Seven with Denzel Washington in April and inevitably, a Guardians of the Galaxy sequel is on the cards.
Disney is yet to comment on rumours of Pratt's involvement, but Hollywood insider website Deadline reckons his casting is a pretty sure-fire bet, so watch this space.
Reuse content