Marvel and Star Wars characters may no longer be able to smoke as Disney bans cigarettes in all of its future films, whether animation or live action.
Bob Iger, Walt Disney's chairman and CEO, revealed the move at the company's annual shareholder meeting, where the development of Frozen 2 was confirmed along with details of two upcoming Star Wars films.
An investor asked him what the studio was doing to safeguard children against smoking, claiming that 43 per cent of films in Marvel comic book franchises show characters lighting up.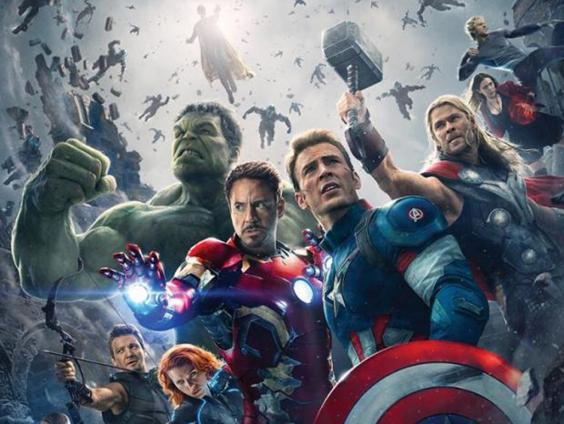 Mr Iger said he was committed to expanding Disney's existing policy, which dates back to 2007, to apply to all subsidiaries.
"We are extending our policy to prohibit smoking in movies across the board: Marvel, Lucas, Pixar and Disney films," he added.
"Except when we are depicting a historical figure who may have smoked at the time of his life.
"For instance, if we were doing a movie on Abraham Lincoln, he was a smoker, and we would consider that acceptable.
"But in terms of any new characters that are created for any of those films, under any of those labels, we will absolutely prohibit smoking in any of those films."
It was unclear whether existing characters from previous films, books or comics would have the ban enforced, such as in upcoming Marvel Studios or Star Wars films.
Disney's current policy limits smoking in films below a "restricted" rating in America, roughly equivalent to a UK 15 or 18 certificate, to scenes where it is "part of the historical, biographical or cultural context", important to a character or portrayed in an "unfavourable light".
Disney's empire: 25 years at the box office
Disney's empire: 25 years at the box office
1/8 Indiana Jones

The last of the original Indy trilogy. It opened the same year as an early collaboration with Disney - the Stunt Spectacular! at Walt Disney World in Florida

Disney

2/8 The Lion King

The peak of the Disney Renaissance, The Lion King spawned several spin-offs and a hit musical that's still running in the West End

Disney

3/8 Toy Story

John Lasseter has worked at all four of these studios. His first movie - distributed by Disney - was the first in a run of critical and box office Pixar hits

AP

4/8 Star Wars

George Lucas's prequels were huge money-spinners but ruined the originals' legacy. The 2015 JJ Abrams reboot is expected to avenge the memory

AP

5/8 Home on the range

The late Nineties/early 2000s were a nadir for Disney Animation, with this its lowest-grossing film since The Rescuers Down Under

Buena Vista

6/8 Avengers Assemble

The end of phase one of the Marvel Universe project. The superhero supergroup smashed box-office records and its 2015 sequel will do the same

Disney

7/8 Iron Man

The first Marvel Studios film - others, like Spider-Man, were licensed out to other studios. A huge hit leading to the birth of the Marvel Universe

Disney

8/8 Frozen

The unparalleled singalong success of Frozen made it Disney's biggest ever animation. And vindication for John Lasseter's approach to animation

Disney
Even "good" characters smoked in its classic cartoons, including Peter Pan, Pinocchio and Dumbo's friend Jim Crow, who has already been slammed by modern critics as a racist stereotype.
Smoking is now rare films in made by Disney and its subsidiaries, although the character of Absolom the caterpillar – voiced by Alan Rickman – held onto his hookah in Tim Burton's Alice In Wonderland remake in 2010.
Additional reporting by PA
Reuse content