Disney's live-action take on The Jungle Book looks set to be a moody but beautiful affair judging by the first brief teaser.
Audiences enjoyed the first glimpse of 'mancub' Mowgli in a six-second clip shared at the D23 Expo that puts the wild jungle landscape at the centre.
Newcomer Neel Sethi plays the young boy raised by wolves, while the classic story's animal characters have been created using CGI.
Director Jon Favreau has signed on a stellar cast with Bill Murray voicing friendly bear Baloo, Ben Kingsley as panther Bagheera, Idris Elba as villainous tiger Shere Khan, Scarlett Johansson as python Kaa, Christopher Walken as orangutan King Louie and Lupita Nyong'o as mother wolf Raksha.
Live action remakes of animated films
Live action remakes of animated films
1/9 Beauty and the Beast

Dan Stevens will play the Beast to Emma Watson's Beauty in a re-make of the 1991 animation

Getty Images/Disney

2/9 The Jungle Book

Bill Murray appeared in Disney's remake of 'The Jungle Book' as Baloo the bear

Getty Images/Disney

3/9 Dumbo

Tim Burton will direct a live-action remake of the 1941 classic animation Dumbo

4/9 Cinderella

Lily James walking down the stairs into the ballroom as Ella in Disney's live-action Cinderella, released in the UK in April 2015

5/9 101 Dalmatians

The 1996 live action film starred Glenn Close, who is magnificent as Disney's Cruella De Ville, and Joely Richardson.

6/9 Mulan

This 1998 film about a Chinese girl who disguises herself as a boy to join the army in place for her ailing father, and eventually saves China, will be made into live action

7/9 Alice in Wonderland

Tim Burton's previous Disney re-make in 2010 got mixed reviews but was a huge hit at the box office

Disney Enterprises, Inc. All Rights Reserved

8/9 Maleficent

Starring Angelina Jolie as the Disney villain, the 2014 film was a live-action re-imagining of 1959 animated film Sleeping Beauty

© Disney Enterprises, Inc.

9/9 Winnie the Pooh

AA Milne's popular children's character will be getting the Disney live-action remake treatment with further details unknown at this stage

Disney
The film is based on Rudyard Kipling's 1894 short stories and many viewers will already have seen the much-loved 1967 animated adaptation. Favreau has hinted that new mythic elements will be added and the tone will be different, but some of the original qualities will remain.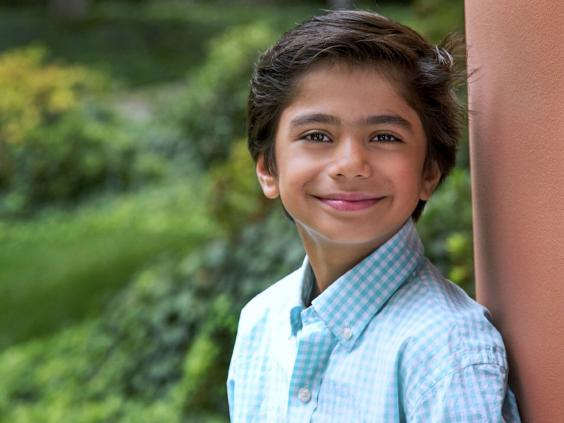 Most excitingly, fans have been promised a rendition of "The Bare Necessities" by Murray - sure to be a highlight.
The Jungle Book is scheduled for UK release on 15 April 2016 with the first full trailer expected later today.
Reuse content